Our Services
If you are looking for luxury then quite simply why look anywhere else? We have been in the luxury ski industry since 2001 and in that time have developed a portfolio consisting of only the very best handpicked luxury ski chalets, operators and owners.

We strive to ensure that all properties in our portfolio have been personally inspected to ensure that they continue to meet our exacting standards. We also thrive on regular client feedback in order to continue to maintain and develop our knowledge of the services and offerings at all of our chalets. We are here for you to help you find the chalet that is perfectly suited to your requirements....offering completely impartial advice because we do not work for any one particular resort or chalet operator.

Our service is completely free to you. Nowhere else will you find better prices for the chalets we propose and on many occasions we are proposed exclusive deals by our suppliers especially for our clients. We will always look to find you the properties that offer the absolute best value for money and our portfolio will spoil you for choice!

We save you time and hassle of browsing the web for a multitude of options, only to be more confused by the outcome as every chalet operator you find is trying to hard sell why their properties are right for you. Time saved also in speaking with other holiday agencies that have far less experience and knowledge than we can bring you. We are a main contact point for a number of high profile international travel agencies who rely on our assistance to find them solutions and provide advice to feed back to their clients. There are many companies out there who promise to offer the best services and knowledge but the absolute truth is that we have been in this game for a vast amount of time and nobody knows our properties and the luxury ski rental market as well as we do.

We continue to grow year on year and are firmly established as one of the leading agencies in the industry with a great reputation amongst our clients in offering excellent levels of service and customer satisfaction. We are used to dealing with celebrities, VIP's and clients from all corners of the world. We've received many difficult and demanding requests but we always rise to the challenge and will do our utmost to satisfy your needs and requirements.

Quite simply and without trying to be obnoxious.....there is no need to contact anyone else for your luxury ski holiday!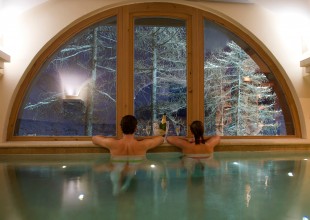 A handpicked portfolio of the very best luxury chalets to rent in the very best ski resorts in the world.....