Chalet Himalaya, Val d'Isere
L'Espace Killy, France
Fully Catered, Sleeps 8
Prices & Availability
Add To My Wishlist
Features
Ski in/Ski out
Part indoor/part outdoor swimming pool with wave machine and jet streams, along with adjustable depths
Sauna
Hammam/Steam room
Massage Treatment Room
WiFi
Fireplace
Electric drop -down HD movie screen
Cigar Room
Fireplace in each bedroom suite
Ski Room with boot warmers
Private carport for up to 3 vehicles
Location
The Chalet is exceptionally well-positioned as a ski-in/ski-out location with the famous World Cup downhill 'Coupe du Monde OK' slope on one side, the popular green 'Verte' slope on the other. The helicopter landing pad is less than a minute away by car.
View Location Map
The Property
Chalet Himalaya is a unique haven in ski heaven. An old soul married sensitively to the most luxurious modern comforts imaginable, Himalaya is a former monastery, dating from the 17th century. Situated on the piste it is a landmark building of the charming un-spoilt hameau of La Daille in Val d' Isere.

Entering Chalet Himalaya, a pair of majestic carved antique doors greets the visitor in a white marble and stone hall. These open onto a stylistic paradise where light and dark marble mix with carved and painted wood, glass and stone contrast with abundant furs and antique pieces, to create a seductive ambience which is both impressive and warm.

Original features such as the massive fireplace and the stunning window stone seats (where monks would have sat and read until daylight faded) are enhanced by modern ornamental features and state of the art facilities. There is the movie screen which appears at the touch of a button. Then there is the invisible swimming pool which can pop up between the dining area and the cigar room, where guests can relax after sampling the delights prepared by their chef.

All bedroom suites have under floor heating with independent controls, and include separate sleeping and relaxation areas. The exquisitely comfortable hand-made hardwood king size (or twin) beds are enhanced with antique carvings which frame the bevelled mirror features, artfully concealing discreet reading lamps when not in use.

The marble walls of the bath are adorned with delicately engraved snowflakes, while the floor of each bath is subtly heated. The bath, of such impressive proportions that it is classified under French building rules as a 'swimming pool', also commands a rain shower and converts into a steam room - easily seating up to 4 or more persons, with remote-controlled lights.

In addition, each room also features a fur or leather-covered day bed to lounge on, complete with sunken ice bucket multi-mode sockets. A stone-surround metal fireplace with real flames that can be modulated by remote control adds to the ambience in each room.

Prices are based on exclusive use of the chalet to include full gourmet catering, open bar and in resort chauffeur service. No travel included.
Room Layout
Chalet Himalaya has four fully en-suite bedrooms which can be set up as kings or twins on request.

FIRST FLOOR
• Castenz Deluxe Suite - King/Twin bedroom with marble bath/shower/steam room
• Kosciusko Deluxe Suite - King/Twin bedroom with marble bath/shower/steam room

SECOND/THIRD FLOORS
• Denali Grand Suite - Super King/Twin bedroom with marble bath/shower/steam room
• Everest Grand Suite - Super King/Twin bedroom with marble bath/shower/steam room
View Floor Plan
Services and Inclusions
Discreet, luxurious, exclusive and appreciated by the most discerning of clients since 2008. We offer luxury with versatility.

The magnificent chalets of Himalaya and Toit du Monde (Top of the World) are converted from a 17th Century French Monastery. Individually each chalet accommodates up to 8 people. When interconnected, the two chalets become as one, rentable as a whole and known as Domain Toit du Monde providing facilities for up to 16 guests.

This historic building in Val d'Isere underwent a 3 year multi million pound renovation which was completed in 2007. Since then it has continued to be lovingly maintained and improved year on year. Many original features still remain, including the impressive 1.5 meter thick stone walls and fireplace.

'The best restaurant in the Alps' metamorphosed to become the Alps' one and only Gourmet Chalet. From its initiation by the celebrated Maitre Cuisiner de France Guy Gateau who previously worked with world leaders and international stars as Executive Chef at the French Embassy and Executive Chef at the Kennedy Center in Washington. Restaurant Toit du Monde, reincarnated as Chalet Himalaya and Chalet Toit du Monde (together Domain Toit du Monde) has always boasted and continues to offer the gastronomic skills of Michelin-starred chefs and their prize-winning counterparts from the Orient.

Fully serviced by dedicated professional staff, the chalets at Domain Toit du Monde are unique for providing exceptional culinary experiences for the most discerning clientele. Our award-winning international chefs design cuisine which cater for any dietary requirements whether for health, religious or personal preferences. Using best ingredients, your dedicated chalet chef will create menus to delight.

The finest selection of house wines, White Burgundy and Red Bordeaux, are included. We also take great pride in our extensive specialist and vintage wines which line our wine cellars. These are available on request at an additional cost.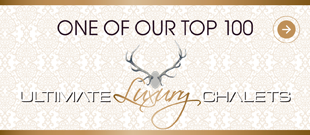 Prices
Arrival
Nights
Price
Key
14 Dec 19
8
BOOKED
22 Dec 19
7
£ 35,750
29 Dec 19
7
BOOKED
05 Jan 20
7
£ 16,335
12 Jan 20
7
£ 16,335
19 Jan 20
7
£ 16,335
26 Jan 20
7
BOOKED
02 Feb 20
7
£ 22,000
09 Feb 20
7
£ 40,535
16 Feb 20
7
£ 40,535
23 Feb 20
7
£ 19,800
01 Mar 20
7
£ 19,800
08 Mar 20
7
£ 19,800
15 Mar 20
7
£ 19,800
22 Mar 20
7
£ 19,800
29 Mar 20
7
£ 25,850
05 Apr 20
7
BOOKED
12 Apr 20
7
£ 25,850

Currency

This property will be quoted and charged in British Pounds.
Prices Include
Exclusive use of the chalet and its facilities
Champagne reception
Dedicated service from a professional team
Tea or coffee in bed, breakfast and afternoon tea daily
Champagne and canapés daily
Mouth watering dinners prepared by the chef (5 nights)
Carefully selected house wines
An open spirit bar and a range of soft drinks
Luxury toiletries
Towels, Robes & Slippers
Fresh flowers and daily newspapers
In resort chauffeured vehicles
Housekeeping
Concierge Service



We can also arrange the following:-



Private or scheduled flights
Use of airport lounges worldwide
Private Airport transfers by taxi or helicopter
Car Hire
Comprehensive Winter Sport Travel Insurance
Special family and corporate events
In-chalet equipment fitting and lift passes
Ski lessons and guiding
A la carte wines and champagnes
In chalet childcare
In chalet beauty therapist
Personal Laundry service
Contact Us
View Wish List

You must be logged in
Similar Properties
FROM THE BLOG
The Blue Skies Lifestyle Collection