Chalet Makini, Verbier
Four Valleys, Switzerland
Fully Staffed Only, Sleeps 10-11
Prices & Availability
Add To My Wishlist
Features
850m2 of Living Space
Ski in/Ski out in good conditions
Swimming pool
Hammam in main house
Massage room
Raclette and Fondue room
WiFi
Gym
Sauna
Open fireplace
Wine Cellar
Two Living rooms
Location
Located in the exclusive Hameau development, occupying an enviable position overlooking a small lake. Ski-out to join the Le-Rouge piste, Ski-In from the Savoleyres area, Les Esserts and Le Rouge (snow permitting).
View Location Map
The Property
This magnificent ski-in / ski-out Alpine home, nestles on the banks of a pond in the exclusive Hameau development. Chalet Makini boasts an impressive private spa facility located 100m from the main building housing a pool, sauna, gym, Jacuzzi and massage room. The main house is also equipped with a hammam.

The attention to detail of the interior is second to none. Contemporary furniture and art, glittering chandeliers and sumptuous materials have been combined with old wood beams, polished oak flooring, natural stones, antique pieces and luxurious furs to create a sophisticated and enchanting living space.

Your eye cannot help be drawn to the cascading glass petals of the chandelier suspended from the double height ceiling of the dining room. Twelve guests can be comfortably seated around the baronial table to enjoying fine dining in front of flickering flames framed in the grand stone fire place.

Up to eleven guests are housed in five impressive and individually designed bedrooms all with en-suite facilities. The chalet has two living areas and its elevated position affords it views of the surrounding mountains from its extensive balconies and terraces.

On your return from the slopes or on the inevitable snow bound day you and the family can relax in the chalets private spa which is located a short stroll from the main chalet. Enjoy a private massage or your favourite drink at the pool side. In addition to the spa facilities this building also boasts a traditional fondue and raclette room where your chalet team are only too happy to prepare a traditional Swiss dining experience for your enjoyment.

Click into your skis in the morning and slide down a meandering trail that traverses the Hameau village and leads you directly to the Le Rouge teleski from where the main ski area can be accessed. At the end of the day you can ski to the chalet from the Les Esserts beginners area or from Savoleyres, snow permitting.

There is internal garage parking for 4 vehicles and a further 2 external parking places (additional parking spaces can be arranged on request).

The price is for exclusive use of the chalet with staff services. Food and alcohol is an additional charge and is calculated upon cost of food and drink plus the applicable local VAT. Please note there is a Service Deposit of CHF 35,000 Swiss Francs.
Room Layout
FIRST FLOOR
• 1x Master bedroom with additional bed, en-suite bathroom and balcony access
• 1x Double bedroom with en-suite shower room
• 1x Double bedroom with additional bed and en-suite bathroom

GROUND FLOOR
• 1x Double bedroom with en-suite bathroom and terrace access
• 1x Double bedroom with en-suite shower room and balcony
Services and Inclusions
During your stay you will be provided with the following services:

A highly qualified professional chef to prepare breakfast, after-ski snacks and dinner. Our chefs will work with you or your staff to create the perfect menu for your stay, be it a seven course evening meal or something simple and healthy (food and wine charged separately).

Wine list provided by a renowned Verbier cave.

A dedicated chauffeur and vehicle (Volkswagen Caravelle or similar) operating between the hours of 8.30am until 2am. The chalet manager and host(s) are at hand to pour your morning coffee, serve dinner in the evenings and provide you with a concierge service during your stay.

Daily cleaning is provided by our housekeepers.

Concierge service for booking activities, restaurants etc

Additional Services

We want to make your stay as relaxing and comfortable as possible with extensive knowledge of the resort and the facilities it has to offer, the staff would be delighted to organise any additional services you may desire including (extra charge applies):
• Childcare
• Ski instruction
• Ski guiding
• Heli-skiing
• Heli-sightseeing trips
• Lunch at your chalet
• In-house beauty treatments, massage, yoga & pilates can all be arranged for you in the confines of the chalet.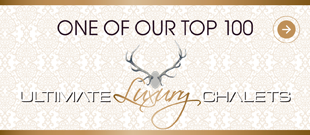 Prices
Arrival
Nights
Price
Key
01 Dec 19
7
CHF 103,950
08 Dec 19
7
CHF 103,950
15 Dec 19
7
CHF 103,950
22 Dec 19
7
CHF 158,030
29 Dec 19
7
CHF 181,460
05 Jan 20
7
CHF 158,030
12 Jan 20
7
CHF 103,950
19 Jan 20
7
CHF 103,950
26 Jan 20
7
CHF 103,950
02 Feb 20
7
CHF 103,950
09 Feb 20
7
CHF 103,950
16 Feb 20
7
CHF 116,280
23 Feb 20
7
CHF 103,950
01 Mar 20
7
CHF 103,950
08 Mar 20
7
CHF 103,950
15 Mar 20
7
CHF 103,950
22 Mar 20
7
CHF 103,950
29 Mar 20
7
CHF 103,950
05 Apr 20
7
CHF 103,950
12 Apr 20
7
CHF 103,950
19 Apr 20
7
CHF 103,950

Currency

This property will be quoted and charged in Swiss Francs.
Prices Include
Daily breakfast service on 7 days (food charged separately)
5 course dinner service on 6 evenings (food charged separately)
Concierge service
Dedicated driver service
Cleaning on 7 days
Mid-week towel change
Robes and slippers
Toiletries
Contact Us
View Wish List

You must be logged in
Similar Properties
FROM THE BLOG
The Blue Skies Lifestyle Collection