Arula Chalet 2, Lech
Arlberg, Austria
Half Board, Sleeps 8
Prices & Availability
Add To My Wishlist
Features
800m2
Ski-in, ski-out
Indoor swimming pool (8m)
Saunas
Steam baths
Cinema room
Party room
Treatment room
Outdoor Jacuzzi
Outdoor terrace
Breathtaking views
WiFi
Garage with car parking
Location
In an amazing ski-in, ski-out location on the Schlosskopf slope with amazing views over the resort of Lech. You are just a 10 minute walk from the centre of the village or just a couple of minutes using the driving service.
View Location Map
The Property
This amazing new build chalet is raising the bar for luxury chalets in Lech. Arula Chalets are made up of Arula Chalet 1 and Arula Chalet 2. Together these chalets can be rented together to accommodate up to 29 guests.

From the perched ski-in, ski-out position overlooking lech, this chalet offers outstanding views along with high levels of service, which combined ensure an amazing luxury ski holiday in Lech.

The lower ground floor of the chalet is dedicated to all things relaxation. Here is where you will find the spa facilities with an indoor pool, sauna, steam bath and a treatment room.

In the evenings, why not head out to the large outdoor terrace with a glass of Champagne in hand and enjoy the afternoon sun or make the most of the hot tub as the sun sets behind the mountain. Alternatively, you can relax and watch a film in the impressive cinema room.

The chalet has 4 double bedrooms, which includes 2 masters and 2 which can be twinned, accommodating families and friends. All floors of the chalet benefit from terrace access and views across Lech

Prices are based on exclusive occupancy of the chalet and include half board catering (alcohol not included). Butler service is available 24/7 and daily housekeeping is also included in the price.


Room Layout
+1 Floor:
2 x Master suite

- 1 Floor:
2 x Double/twin bedrooms
Services and Inclusions
At Arula Chalets you are provided Butler Service 24/7, a private chef, daily housekeeping and your dedicated driver.
Your butler will serve your daily breakfast, afternoon tea and dinner. Our professional private chef will work out the perfect dinner experiences for you. Be it a gourmet menu, a traditional fondue evening or something simple. We make everything possible.
Our housekeeping team will provide their services two times daily – in the morning during breakfast and in the evening while you enjoy dinner.
Our dedicated chauffeur will shuttle you within Lech and Zürs for free (2x Mercedes).
The experienced concierge team is happy to organise ski guides, babysitting, heli-skiing, parties, transfers, massage treatments and more.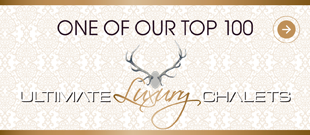 Prices
Arrival
Nights
Price
Key
07 Dec 19
7
€ 59,500
14 Dec 19
7
€ 59,500
21 Dec 19
7
BOOKED
28 Dec 19
7
BOOKED
04 Jan 20
7
€ 59,500
11 Jan 20
7
€ 59,500
18 Jan 20
7
€ 59,500
25 Jan 20
7
BOOKED
01 Feb 20
7
€ 91,000
08 Feb 20
7
€ 91,000
15 Feb 20
7
BOOKED
22 Feb 20
7
€ 91,000
29 Feb 20
7
€ 91,000
07 Mar 20
7
€ 91,000
14 Mar 20
7
€ 91,000
21 Mar 20
7
€ 59,500
28 Mar 20
7
€ 59,500
04 Apr 20
7
€ 59,500
11 Apr 20
7
€ 59,500

Currency

This property will be quoted and charged in Euros.
Prices Include
Butler 24/7
Daily housekeeping
Full breakfast, afternoon tea and dinner served in the private restaurant of chalet
Shuttle service within Lech / Zürs
Private laundry service
Luxury amenities
Concierge service 24/7
Contact Us
View Wish List

You must be logged in
The Blue Skies Lifestyle Collection