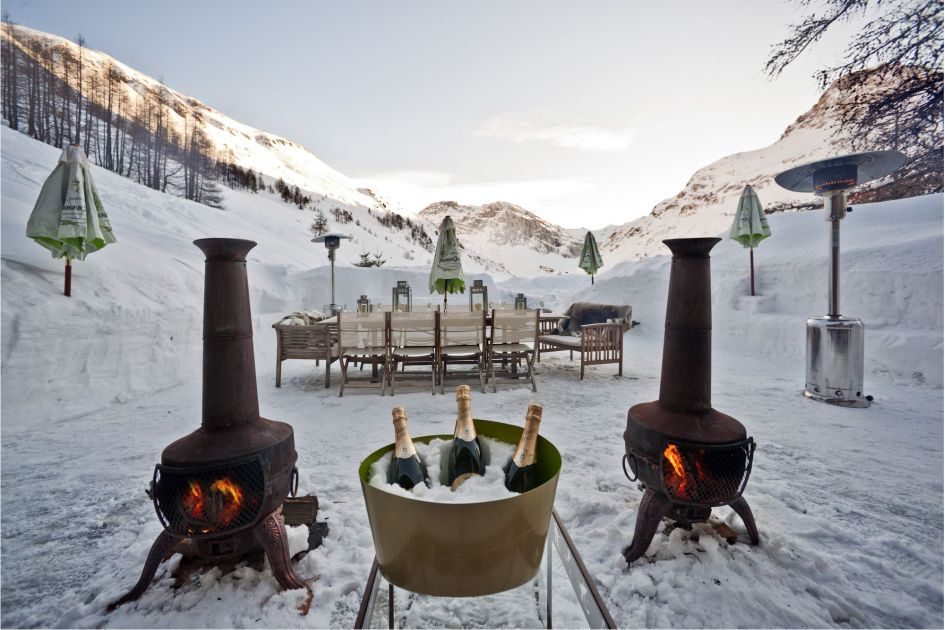 Last September I got a call from my mother, she called with absolute delight, telling me she'd booked a luxury celebration ski chalet for their golden wedding anniversary celebration & all the family were invited to join in the anniversary celebration holidays in the snow.
My immediate thought was – fantastic, a free luxury family ski trip. It didn't take long until all the family were firing questions and demands at my poor mother!!  "Will we be getting our own room?" "Will we have to share a bathroom?" and "What about the kids, is there plenty to keep them occupied so we can enjoy ourselves?", and the all important "I hope there's a hot tub?"….the grilling went on and on.
Does this sound familiar? Do you wish that you could pass the search for a large luxury chalet to someone else to deal with? If so, that's what we do best! We're here to help you find luxury celebration ski chalets for large groups to for your special occasion. So just sit back, relax & absorb my helpful tips to ensure you book that perfect large ski chalet for that extra special family celebration.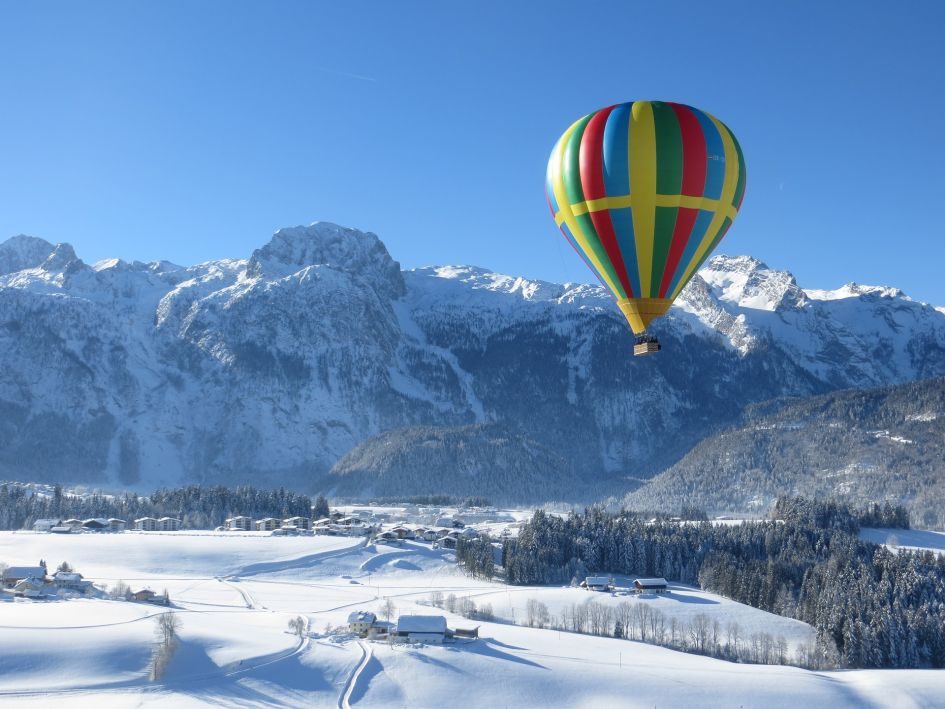 Key Considerations for the Celebration Ski Holiday
First up, check that everyone you wish to invite can make the proposed date for the group ski holiday. There are so many different personal circumstances to consider when trying to pull together a large ski group holiday. What work commitments do they have? What holiday entitlement do they have left? Can they arrange a cat sitter and if not, can they bring Mr Pickles with them? Hopefully everyone will be able to make it work but inevitably there is usually a hurdle or two to get across to ensure everyone is able to make it on the celebration holiday. If anyone can't make the ski holiday, let's just hope it's Uncle John as his snoring could well cause an avalanche.
What are the ideal sleeping arrangements for the group? You may well know your family very well but unless you are immediate family, there are always going to be a few intimacies to consider. Certain children might not be able to sleep without parents in close or immediate proximity, Uncle John might need a room tucked up in the eaves of the chalet away from the light sleepers in the group.
The other things to look out for are dietary preferences, ski ability and tuition requirements, any preference in resort or country, après-ski (are they a lively bunch), great restaurants, non-skiers activities desired.
Once you're armed with your list, give us a call for some specialist advice. Get us to do the shortlisting and make recommendations on what would work best for your group so that you can pick a celebration rental chalet, knowing that your family's checklist has been taken care of.
It can be a big splash of your cash to arrange a large family event, but we can find you a range of celebration chalets that can fit varying budgets. Believe me it's worth getting it right, it will be one of the best family holidays you'll ever have with memories lasting a lifetime.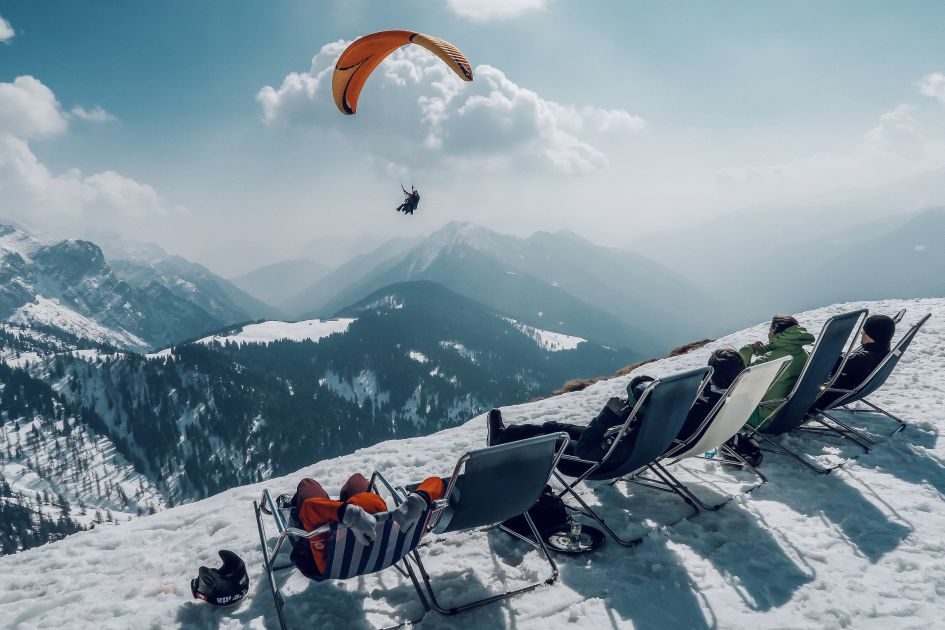 Our Experience in Arranging Luxury Ski Celebrations
We can empathise with your pain of trying to organise a luxury family celebration, and also understand the concerns of the rest of the group wanting everything to be perfect after all, it's probably been a number of years since everyone shared the same living space for a full week, and you need everyone to be happy and harmonious in order for the ski celebration to go perfectly to plan!
Simply send us your checklist and we'll forward you a selection of the most beautiful and perfectly located celebration chalets to match your every need. This just leaves you to sit back, relax and call your loved ones with the good news and pass their questions over to us to deal with!!
Extras such as private transfers (perhaps a helicopter or two?), nannies & ski instructors can all be organised in advance, leaving you to enjoy the ski celebrations with your family and friends.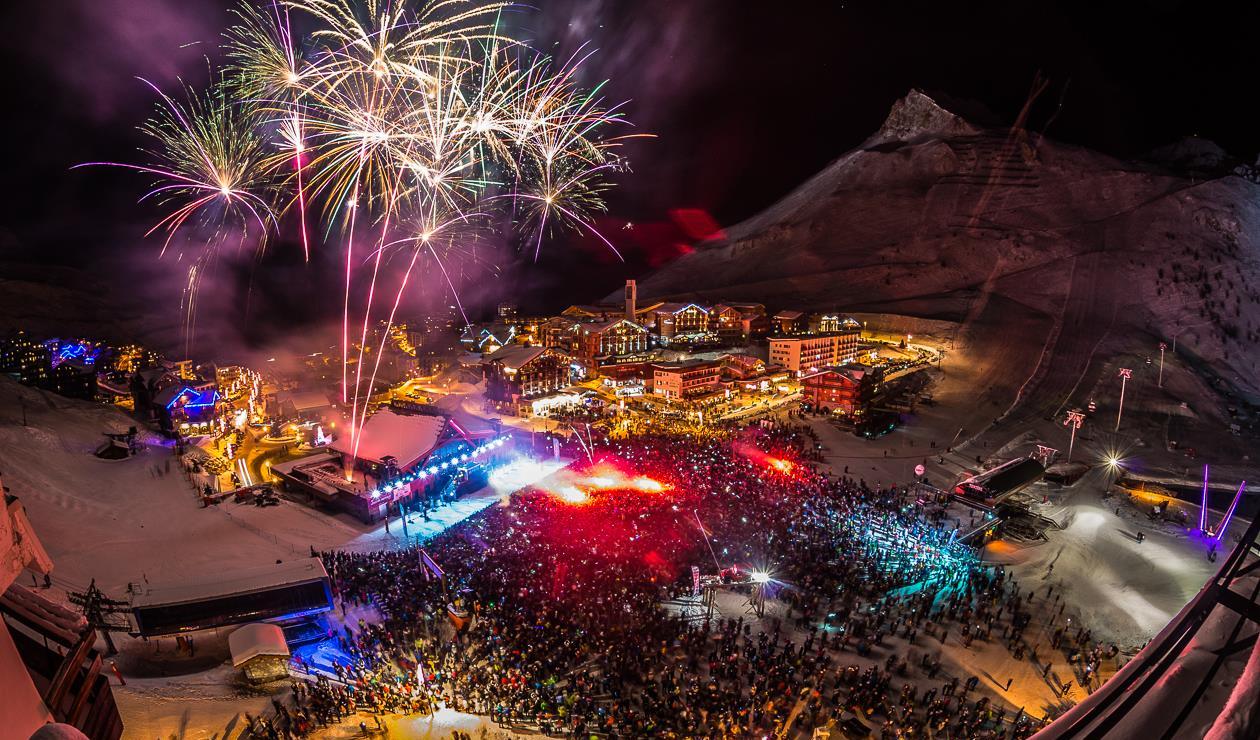 Ski Resort Locations for a Celebration on the Slopes
Every ski resort has something special to offer from amazing apres-ski to Michelin starred restaurants, and from gentle green runs to epic off-piste opportunities. There are many considerations to take into account when considering your ideal ski celebration destination.
We have a great selection of large luxury chalets in France, Switzerland and Austria that are the ideal base for a family celebration ski holiday. Let me run you through a couple of the best ski resorts for a ski holiday celebration and some suggestions of large luxury chalets that will satisfy even the pickiest (aka ungrateful) family members.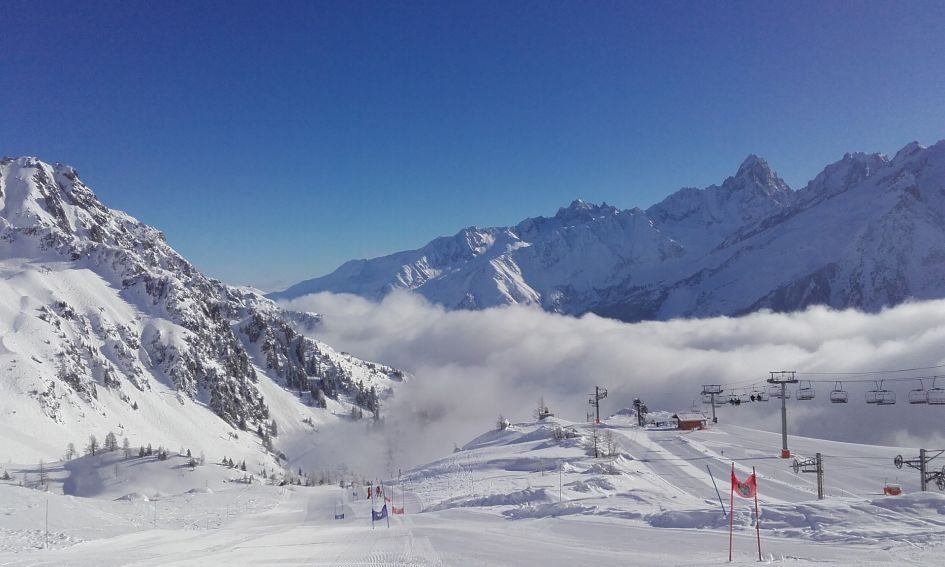 The luxury ski resort of Chamonix has everything to offer a family for their ski celebrations. There is skiing for all abilities with gentle greens to the famous 22km Vallee Blanche off-piste route, where it is essential to take a guide. There is so much to do for the non-skier; take the Aiguille du Midi cable car to the gateway of High Mountain at a height of 3,842m for amazing views of Mont Blanc and the surrounding area and step in the Glass Box, if you dare! Luxury ski holidays in Chamonix offer a quaint and traditional ski town with a fabulous selection of restaurants to match.
Head over to Courmayeur, in Italy for a day's skiing, included in your Mont Blanc Unlimited lift pass, go designer shopping and sample the stunning Italian restaurants. Chateau Branlant is an amazing little piste-side restaurant serving amazing Italian specialities.
Chamonix Celebration Chalets

Chalets Amazonia
For any combination of groups size look at all these chalets, they are all close by but stand alone and can be combined to create Chalet Amazonia which can sleep up to 26 . Amazon Creek sleeping 10, Chalet Baloo sleeping 12 and Baby Bear, sleeping 4-6. Baby Bear could be used for the special couple organising the celebrations to get some piece and quiet in this beautiful romantic little chalet. Petit Amazonia sleeps 16.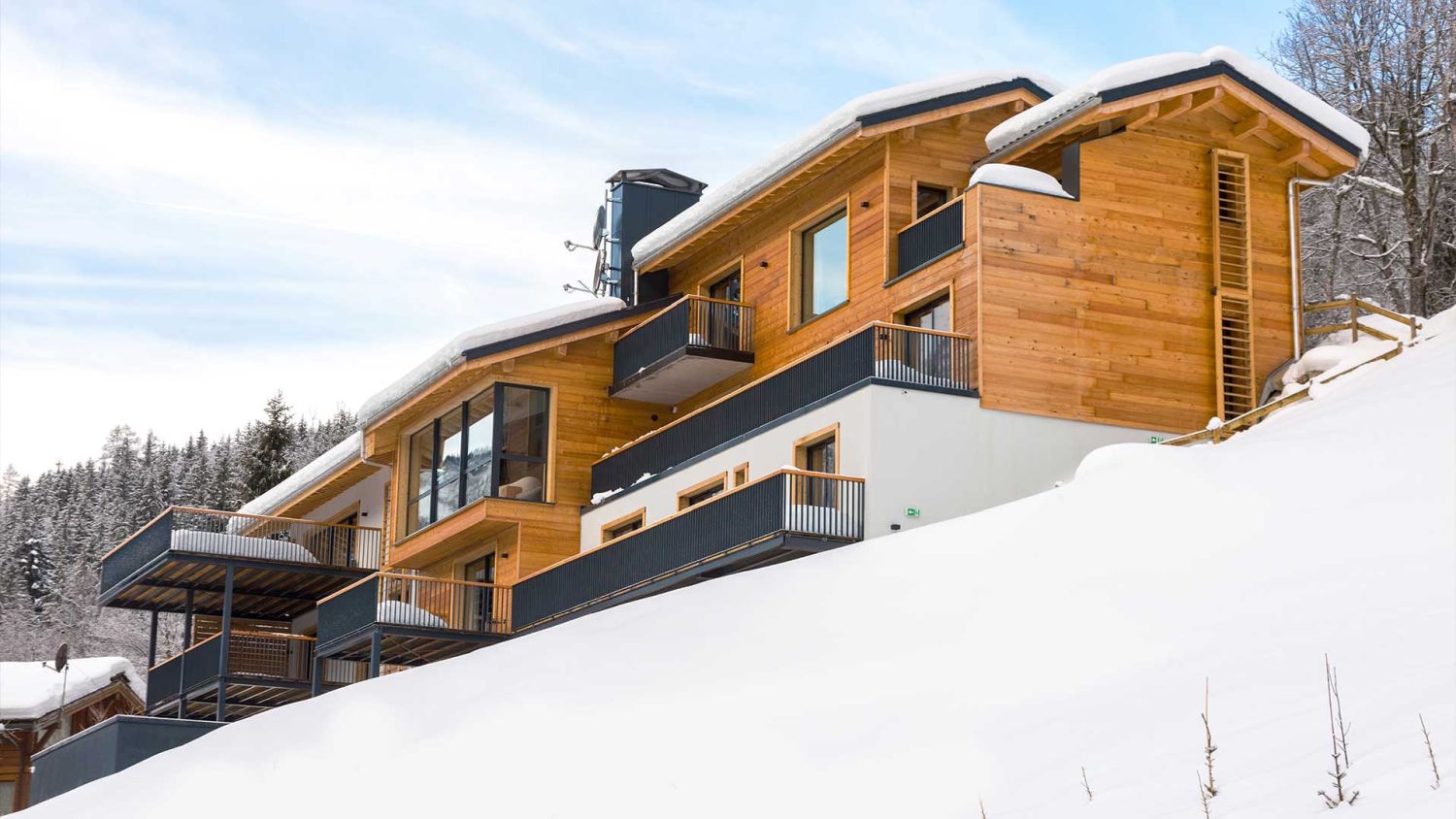 Sleeping 24-26, Le Chalet Mont Blanc everything for the discerning customer with all waking up to magnificent views of Mont-Blanc. The team are on hand to provide high levels of service to include gourmet catering, fit for a banquet. Being so close to Geneva international airport, the group can fly in from destinations from around the world. This truly is the most ultra-modern chic chalet. Oh, it also has its own helipad for those that want to really start the celebrations off in style!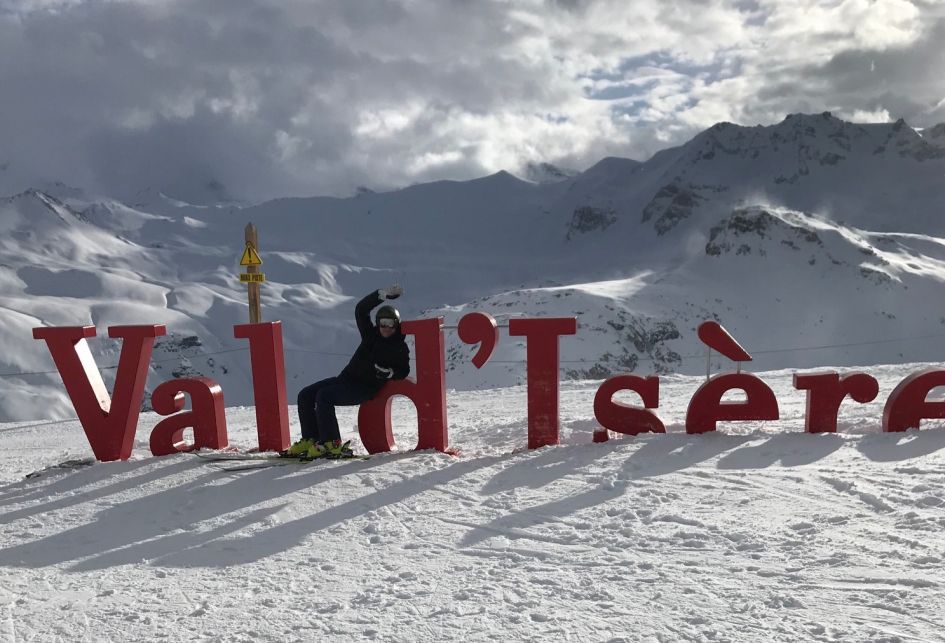 Regarded by many the best ski area and apres ski in the Alps, Val d'Isere-Tignes, formerly known as and still referred to as l'Espace Killy. Val d'Isere apres-ski will match any other resort in the mountains. Although mainly a skiing mecca, there is still lots to do for the non-skiing family members. Head up to the top station at 3,456 metres to soak up the breathtaking views, and then meet the skiers in your group for a high-altitude lunch at the wonderful Le Panoramic Restaurant or party at the world famous Folie Douce. At resort level in Val d'Isere there is shopping galore, whether you are looking for a designer ski suit, some lovely jewellery or that something special for you to take home as a memory of your trip.
If you are looking for once-in-a-lifetime experiences to further aid the family celebrations and good times, you can get adrenaline-pumped with the Val d'Isere ice driving, lake ice diving in Tignes, or perhaps even ice climbing?! Val d'Isere has it all!
Val d'Isere has some of the best chalets in the Alps to accommodate your family celebration ski holiday. Here are just a few that can be used in combination for any size of group, especially if your numbers increase.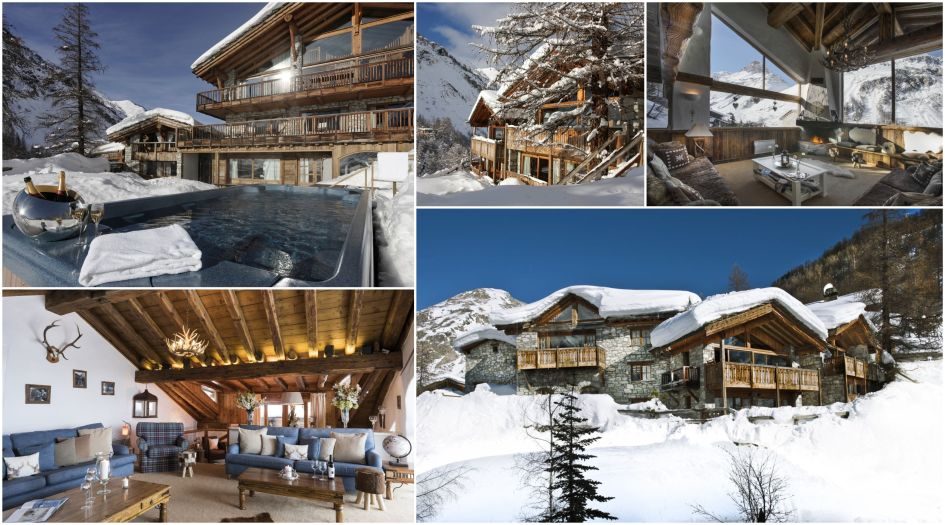 Chardon Mountain Lodges
Chalet Le Chardon sleeps 20 and has everything you could wish for in an ultra luxury chalet. Ski Lodge Lafitenia another beautiful chalet sleeping 12 guests has an internal door to allow one big group to walk freely between it and Ski Lodge Mistral which sleeps 14 guests. Ski Lodge Mistral offers a fabulous spa to sooth those aching muscles either in the hot tub, take a massage in one of the two private massage rooms or make use of the sauna.
Chalet Le Kilimanjaro offering 5 bedrooms with extraordinary views down the valley and over Val d'Isere, breath-taking surroundings and an understated elegance throughout the chalet you would be hard pushed to find a more luxurious Alpine chalet.
Another beautiful option is Chalet La Bergerie sleeping 12-13 guests, watch the sunset from your secluded hot tub while you watch the sun set over the mountains before heading in to enjoy your gourmet 5 course evening meal.
Tignes is looking to catch up with it's upper-class neighbouring resort of Val d'Isere. Now with an abundance of luxury Tignes chalets, offering fabulous service, facilities and ski access, and generally at a much lower price point than Val d'Isere.
The latest development is the Black Diamond Residence which consists of 5 independent chalets that can be booked in conjunction with one another for larger groups, offering complete flexibility for your family ski celebration.

Black Diamond Residence
Chalet Tango ideal for adults and children, sleeping 10-14, a unique chalet with a huge child's play and bespoke furniture made from an aircraft! If you can't keep your numbers down then you can combine Chalet Charlie to give you an extra 7 bedrooms, in this one you actually get the aeroplane nose as the playroom for the children to be entertained in while you relax in the contemporary atmosphere.
Chalet Raven is ideal for that large family holiday accommodating up to 18 in over 650m2 of luxurious living. The remaining two chalets in the Black Diamond Residence are Chalet Ubud sleeping 10-12 &  Chalet Babylon sleeping 8-12.
So, armed with all the information and a choice of luxury ski celebration chalets, you now have the exciting task of choosing the best resort and chalet for that once in a lifetime family celebration holiday.
If you are looking for a celebration chalet holiday in the Alps then we are here to help! The above is just a selection and we have many more options to suit all tastes and requirements. You can send an email or call us on +44 1202 203650 with your enquiry and one of our experts will assist.