When looking for the perfect catered chalet for the annual corporate ski trip, or even for a large family ski holiday, you can sometimes feel that you are only restricted to larger chalets which limits your choice. Why not consider a combination of chalets that are perfectly situated to cater for large groups instead?
I have put together some of the best combinations of our luxury chalets for large groups and are truly fantastic family friendly chalets or great corporate ski chalets.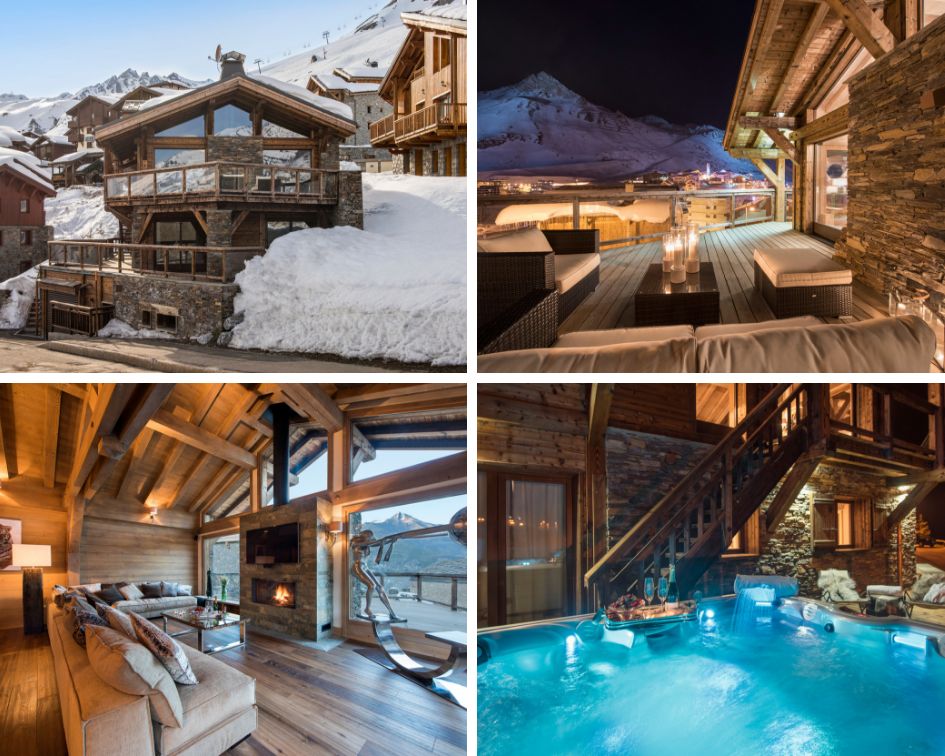 These two idyllic chalets could not be in a better location in the centre of Tignes Le Lac and right next to the Almes piste. The piste is just metres away and in good conditions you can ski back to the chalets.
Chalet Opale sleeps up to 10 adults in 5 spacious bedrooms, and Chalet Ambre can sleep up to 8 adults and 2 children using the bunk room.
The chalets are linked via the kitchens, together can accommodate groups of up to 20 people and are ideal for large family ski holidays.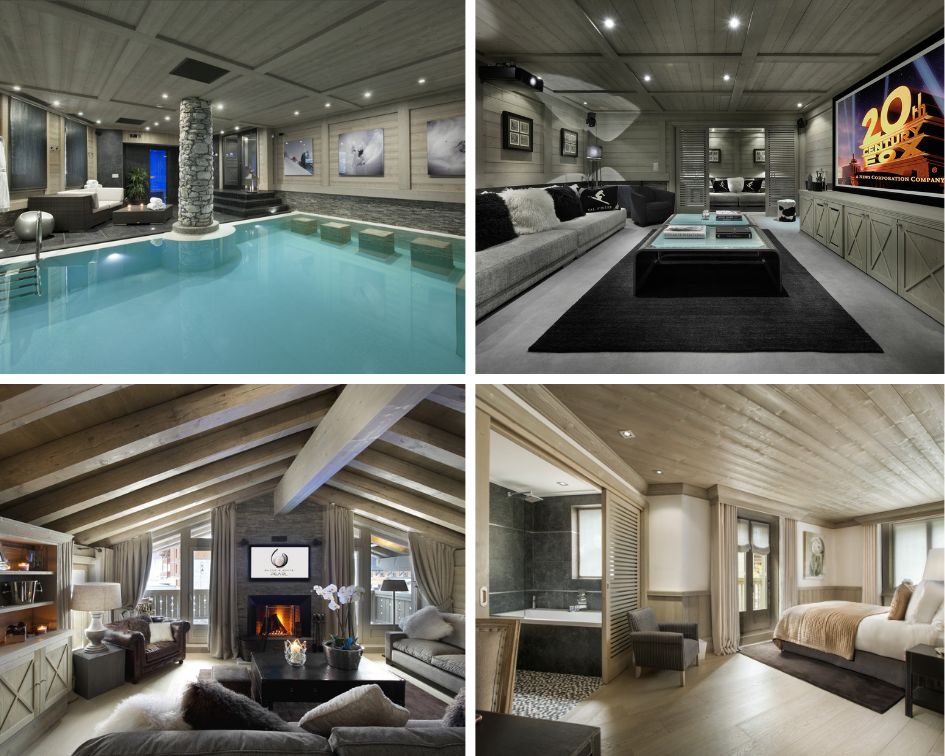 Chalets Black and White Pearl are two pristine chalets located between Val d'Isere centre and La Daille. Right next door to one another, inside they are almost identical, apart from different colour furnishings. Black being more masculine and White being the feminine partner.
Sleeping up to 20 adults, all of the 10 large en-suite bedrooms can be configured as a double or twin, making these chalets ideal for large groups of friends or perfect for your next corporate ski trip!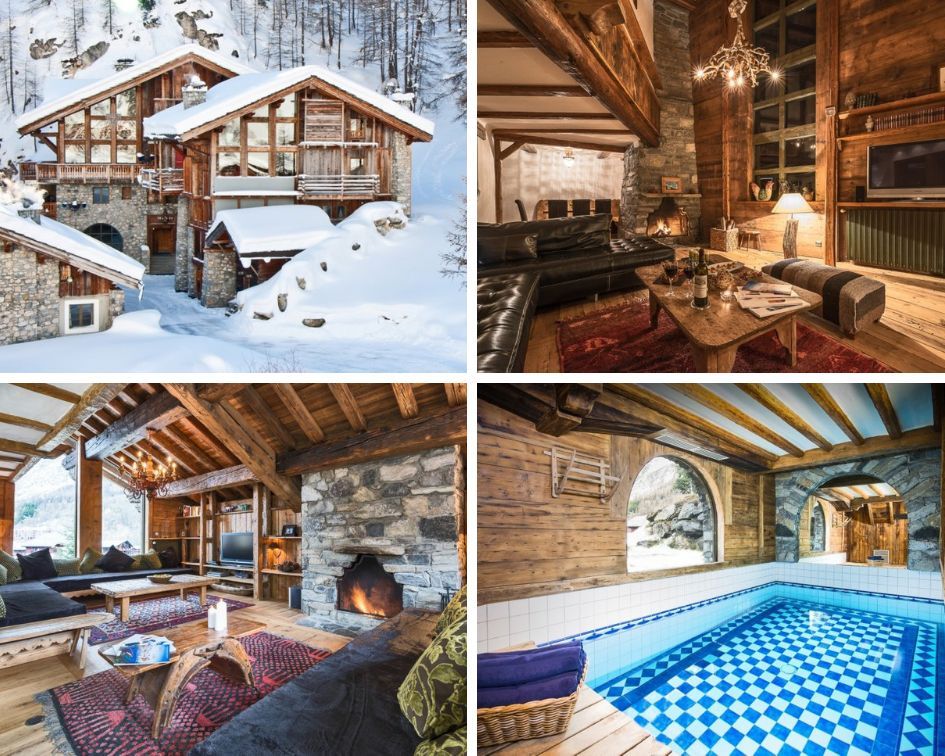 These 4 characteristic chalets in Val d'Isere are known as 'The Sisters' as they are named after the owners 4 daughters. Located in the private area of 'Fermes de Val,' these chalets are perfectly tucked away from the main centre, providing a tranquil escape for your large ski group!
Sleeping up to 38 guests across 19 bedrooms, these chalets combined will make for the perfect corporate getaway or are ideal for a large family. Each chalet has its own indoor pool and hammam for the end of those long days on the slopes.
White Valley Lodge and Chalet Vorlaz are two free standing luxury chalets in Morzine found nestled on the sunny side of Vallee de la Manche, offering privacy, tranquillity and stunning views. At just 400 metres from the Nyon lift, these chalets are perfectly located for convenience and a bit of peace and quiet!
Both chalets boast 5 double/twin bedrooms with additional bunk bedrooms and so can comfortably sleep up to 20 adults and 4 children, perfect for family or corporate ski trip groups. Between the two chalets you can enjoy two private hot tubs, a sauna and a plunge pool!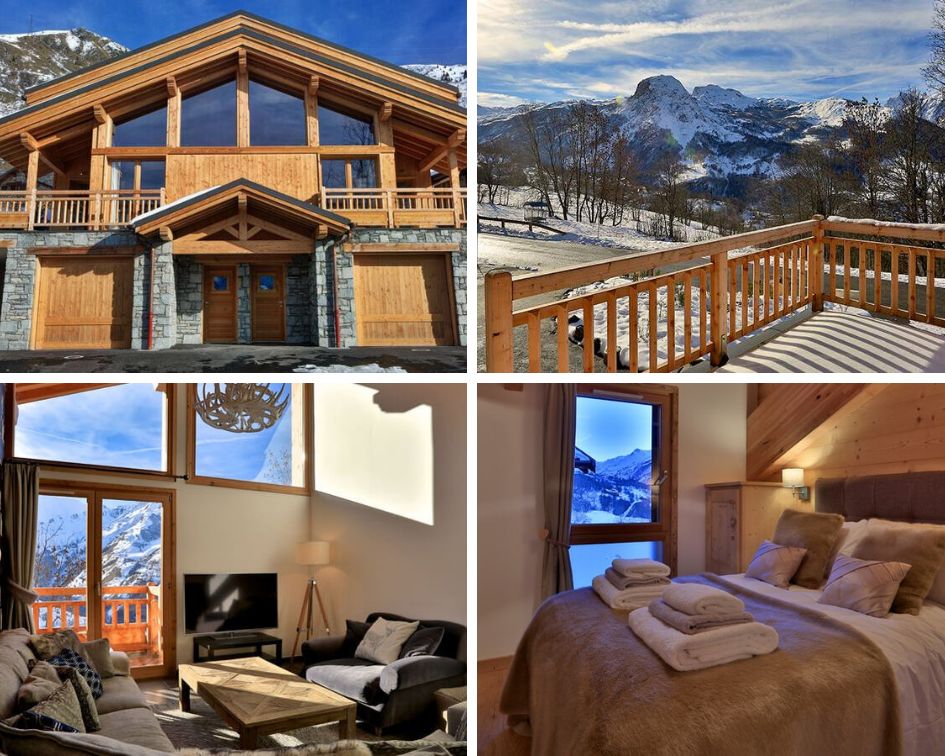 Located in Villarabout, just above the traditional ski village of St Martin de Belleville, are Chalets Aphylla and Aralia. These beautiful chalets are part of the same building and are the perfect solution to your large family ski holiday search. Each chalet has its own private outdoor hot tub and indoor sauna.
When combined, the two chalets can accommodate up to 16 adults and 4 children.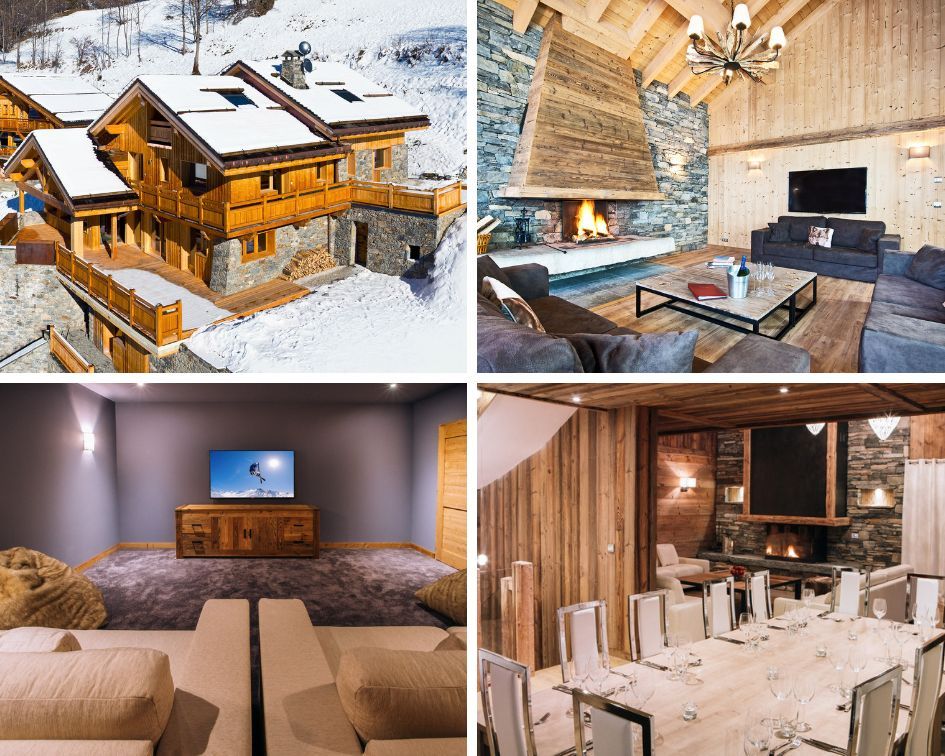 In the charming hamlet of La Gittaz in Meribel, are sister chalets Kalliste and Kashmir, offering spectacular mountain views. Both chalets benefit from their own private hot tubs and covered garage parking.
Kashmir can accommodate up to 12 guests in 6 double/twin bedrooms and Kalliste has 5 double/twin rooms and can accommodate up to 4 additional children using the bunks and sofa bed. These chalets are suited to family groups and are also ideal for a corporate ski trip of up to 22 adults.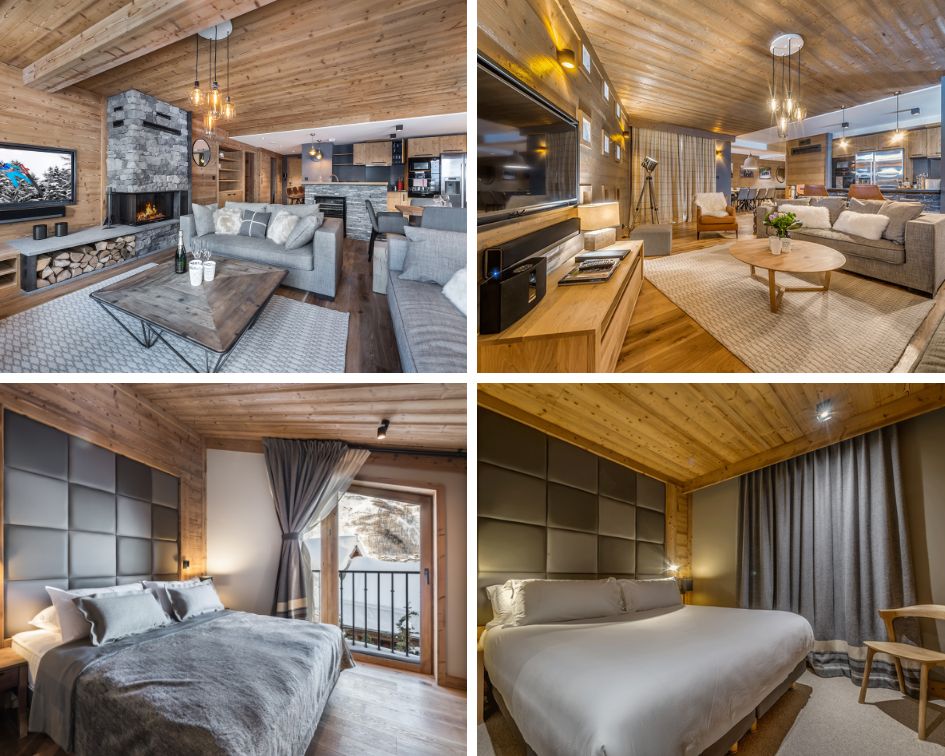 Back in Val d'Isere is where you will find these modern and spacious apartments located in the same building. Lorenzo is located on the 3rd and 4th floor while Tournesol is on the first floor, so these are the perfect choice for two groups who want to be close by, but not in each others pockets!
If you are looking for luxury self-catered apartments in Val d'Isere, then these could be the ideal apartments for you.
Sleeping up to 16 people across the two apartments, Lorenzo has three main bedrooms and a children's bunk room, and Tournesol has 4 full bedrooms, sleeping 8 adults.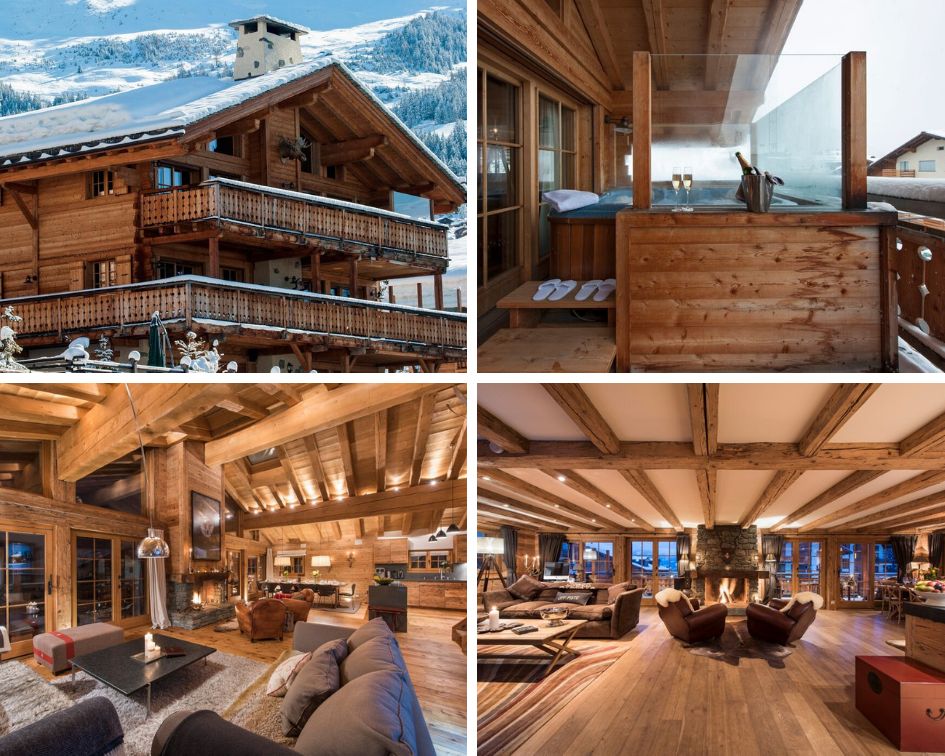 Located on the top and second level of this stunning property in the centre of Verbier, just a few minutes walk from the Medran lift station, are the spacious apartments Treize Etoile and Silver. Each apartment has its own lift providing private access and each have their own private hot tub. They also benefit from a shared sauna and hammam on the ground floor.
Both apartments each sleep 8 adults and have a bunk room that can sleep 4 children, making this an ideal option for families or ski group holidays of up to 24 people!
If you have drawn the short straw and are in charge of planning your next large group ski trip, do not fret! Our ski specialists are on hand and can advise the best located chalets to accommodate your group.
We can also advise which chalets are the best if you want certain members of your group at the opposite end of resort too..! You can get in touch by giving us a call on +44 1202 203650 or you can send us an email.