Chalet La Datcha VT, Val Thorens
Three Valleys, France
Fully Catered, Sleeps 15
Prices & Availability
Add To My Wishlist
Features
1200 m²
Swimming pool
Wellness area
Indoor Jacuzzi
Outdoor hot tub
Hammam
Massage Room
Sauna
Golf Simulator
Formula 1 Simulator
Gym
2 Wine Cellars
2 Cinema Rooms
Garage Parking
Cigar Room and Smoking Cellar
Internal lift
Location
Ski-in/ski-out, the chalet is located just 10 metres from the slopes in the privilege area of Val Thorens. Facing South, the chalet has stunning views over Val Thorens many peaks.
View Location Map
The Property
One thing that Val Thorens has always been missing is a high end luxury chalet, that is until now. Chalet La Datcha is a stunning luxury chalet set over 5 floors with all the features you would expect of a luxury chalet...and more. At 2300m Val Thorens is Europe's highest resort meaning that this new luxury playground will offer great skiing late in to the season. The chalet has stunning views of the surrounding peaks, all viewable from the modern contemporary interior.

With all the toys you would expect of a luxury chalet, Chalet La Datcha has a swimming pool as well as indoor and outdoor hot tubs and a hamman. On bad weather days there is plenty to keep you entertained. If long days pampering in the spa are not for you then you can enjoy a round of golf on the chalet's golf simulator or pit yourself against some of the worlds best drivers on the Formula 1 simulator.

With 8 bedrooms sleeping up to 15 people the chalet offers a spacious environment for you to feel relaxed and rejuvenated after a day on the slopes of one of the Alp's most famous ski areas. The living areas are also spacious with large windows leaving you feeling at one with the environment outside whilst wrapped up in the warmth inside.

Standards within the chalet are very high. Staff are on hand to take care of your every need and you can expert cuisine expertly created by your gourmet chef.

Prices are based on exclusive use of the chalet to include full gourmet catering.
Room Layout
THIRD FLOOR:

BR n°1 | 28 sqm:
Double bed, en suite shower room , balcony access, dressing area, internal stairs

BR n°2 | 38 sqm:
Double bed, en suite shower room (separate WC), balcony access, dressing area, sitting area

BR n°3 | 78 sqm:
Master, Double bed, en suite shower room (separate WC), balcony access, dressing area, internal stairs, sitting area, Lounge area, fireplace, office area

BR n°4 | 52 sqm:
Junior suite, Double bed, en suite shower room (separate WC), balcony access, dressing room, sitting area, office area

BR n°5 | 42 sqm:
Double bed, en suite shower room (separate WC), balcony access, dressing area, internal stairs

FOURTH FLOOR:

BR n°6 | 42 sqm:
Double bed, en suite shower room (separate WC), balcony access, dressing area, internal stairs, sitting area

BR n°7 | 45 sqm:
Double bed, en suite shower room (separate WC), balcony access, dressing area, internal stairs, sitting area

BR n°8 | 48 sqm:
Double bed, en suite shower room (separate WC), balcony access, dressing area, internal stairs, sitting area
Services and Inclusions
At La Datcha Val Thorens you can expect to receive the highest levels of service. Our team of staff will ensure that your holiday is care-free.

Our inspiration is the traditional French cuisine, and we are proud of the delicious masterpieces created by our chef. Unique combinations of ingredients, spices and herbs, fascinating scents, excellent wines and cheese, they are all intrinsic to France. All the ingredients are picked and the cooking process is controlled by the chef himself, ensuring that La Datcha guests enjoy both the food and the serving.

Even the fussiest of food critics will be delighted by what we have to offer. The cuisine consultants in our chalet are the chefs of La Bouitte restaurant, awarded 3 Michelin stars, Rene and Maxime Meilleur.

Extra Services offered for an additional charge

• Lunches are extra and will be invoiced at purchasing price
• Visitors' tax, €1.65 per day per person
• Spa and massage services
• All alcoholic beverages
• All auxiliary services: airport transfers, ski instructors, ski equipment,ski passes, etc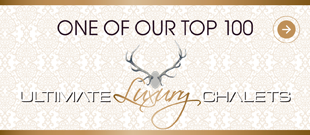 Prices
Prices Include
All Food
The chef and waiter's services for 7 breakfast, 7 afternoon lunch and 6 dinners
All soft and non-alcoholic drinks
Valet parking 9am—7pm
Housekeeping/linen every day
Complementary Beauty products
Daily newspaper
Water, electricity and heating
Contact Us
View Wish List

You must be logged in