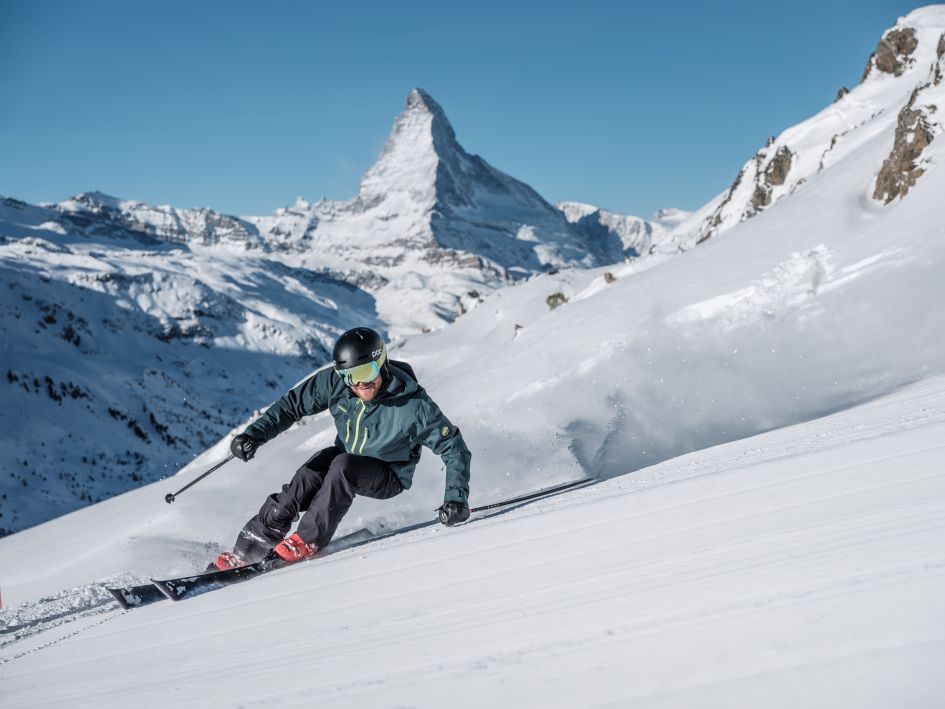 Skiing is, by definition, a winter sport. Many people associate the Christmas period, the chilly month of January, or February half term as the only times of year to head off on their luxury ski holiday. But these people would be missing out on the joys of spring skiing. Quieter slopes, warmer weather and longer days are just a handful of the top reasons to go spring skiing. But where are the best spring ski resorts to make the most of your luxury getaway?
When it comes to choosing the best destination, there are a few important aspects to keep in mind. Good snow conditions are paramount. These can be found in snow-sure resorts of high altitude, of course, and any resorts with great snow-making capabilities are also a bonus. As the days get longer and warmer, snow conditions tend to get slushier throughout the day, so you will also want to look out for resorts with lots of north-facing slopes, which will spend less time in the radiant heat of the sun.
With these factors in mind, we've compiled together a list of some of the best resorts for spring ski holidays.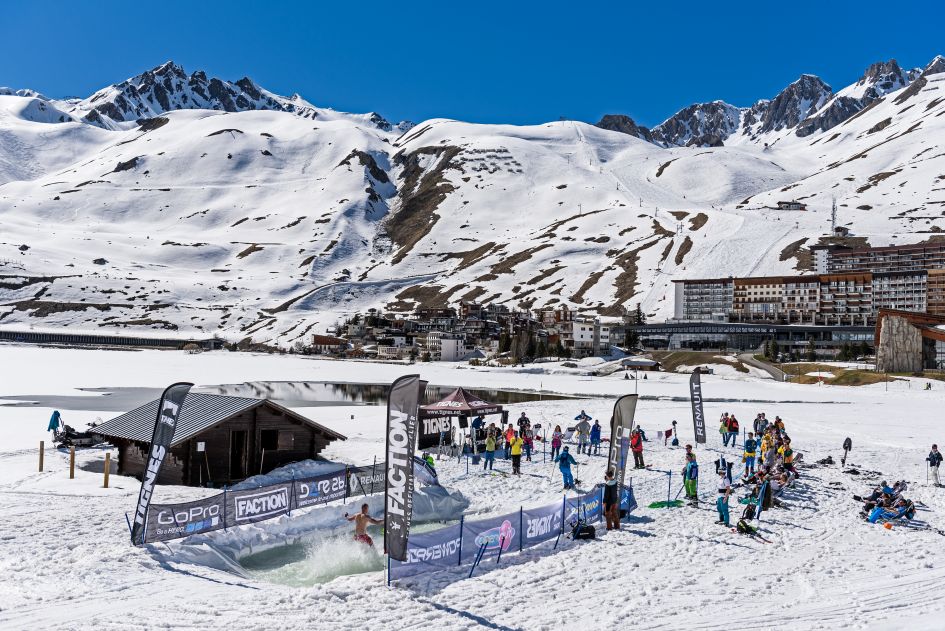 It was hard to pick one without the other, which is why both Tignes and Val d'Isère join the list of top spring ski resorts as one entry. The Tignes-Val d'Isère ski area offers some of the best late season skiing in Europe. You might think there are not many ski resorts open in April, but the slopes in Tignes-Val d'Isère stay open until the end of the month, occasionally even into the first week of May. With the Grande Motte glacier in Tignes offering skiing up to 3,456m, you can pretty much guarantee there'll be great snow conditions.
There are plenty of things you should know about Tignes, but simply, it is spread between five separate, mostly interconnected villages. The lower down Tignes Les Brévières and Tignes Les Boisses make for warm, sunny bases to enjoy the longer evenings, provided you're happy to travel further up the mountain to find the best ski conditions. Tignes Le Lac, at 2,100m, is my personal favourite. You'll have immediate access to high-altitude skiing from the first lifts of the day. The atmosphere is lively, with great après, pond skims and other events that make the most of the longer days. If you're brave enough, you can even carve out some of the thinner ice at the edge of the lake for a refreshing dip. One of my favourite parts of skiing in April in Tignes is that the marmots come out of hibernation and can be easily spotted from the chairlifts.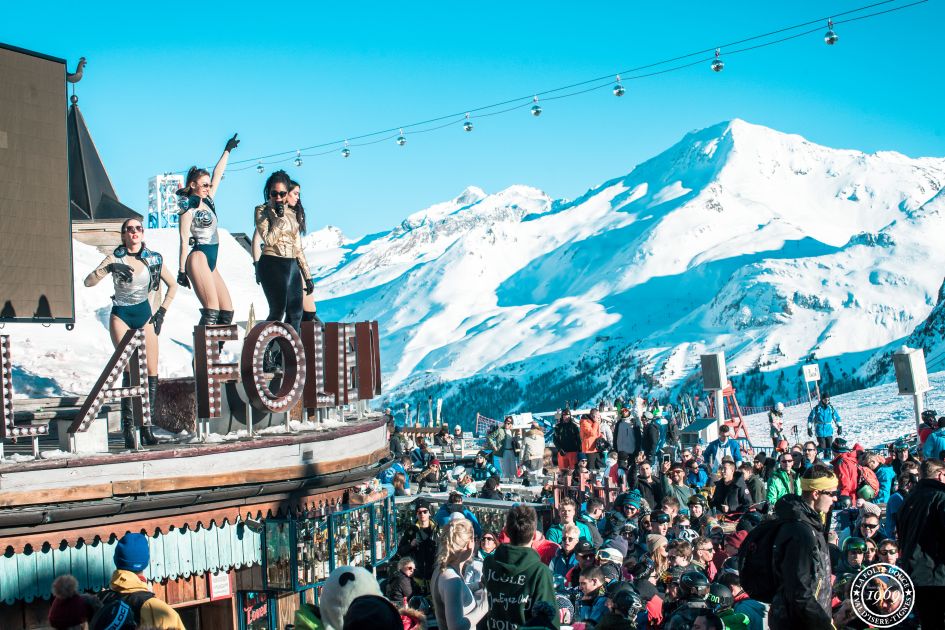 Val d'Isère is slightly lower down than Tignes, although still high at 1,850m. There are a lot more north-facing slopes over in Val d'Isère, meaning the snow conditions stay better late into the day. There is also glacier skiing over in Le Fornet. Staying in Val d'Isère for spring skiing is just as great as if you were in Tignes.
If you like to take your ski days a little more 'leisurely', there are some excellent restaurants in Val d'Isere for long lunches on sunny terraces. Val d'Isère is also the location of the original La Folie Douce. It's the perfect post lunch destination. Dance the afternoon away on the tables of this epic après bar, before either catching the Tommeuses chairlift to get back over to Tignes, or heading down into Val d'Isère to continue the après session well into the evening on one of the towns many bars' sun terraces. April also sees the Val d'Isère Monoski World Championships each year. This is always a fun-filled day of competition, fancy dress and lots of drinking, a definite end of season highlight.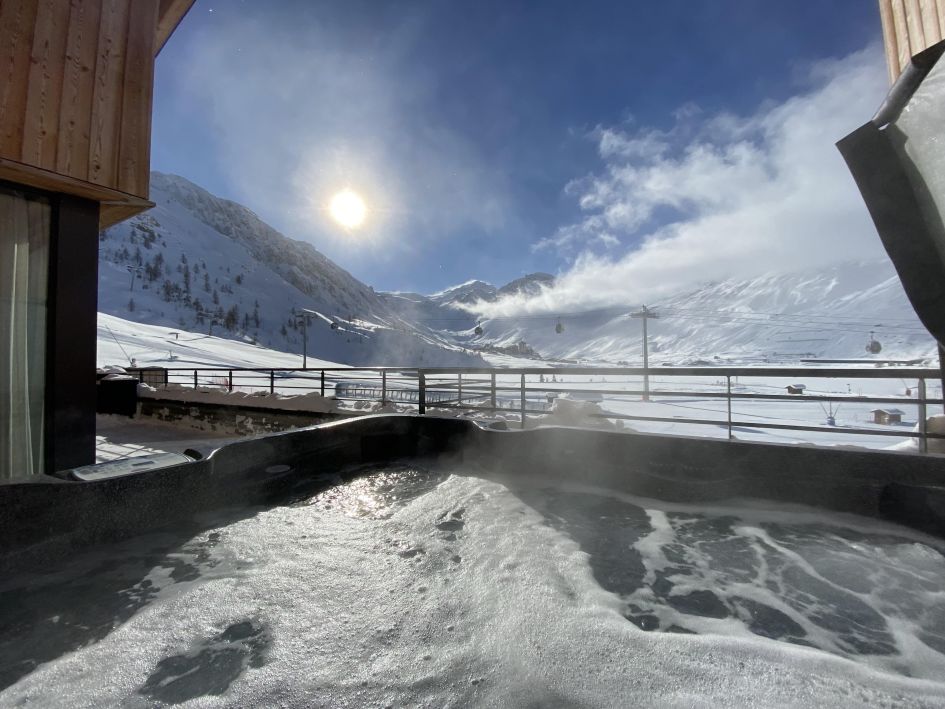 In a prestigious ski in ski out position in Tignes Le Lac, you will discover the luxury Chalet Tajj. The spacious south-facing heated terrace, overlooking the lake and the Grande Motte, is the perfect place to enjoy the extended spring evenings. Grab a drink from the bar area and immerse yourself in the soothing outdoor hot tub in the sunshine, long after the lifts have shut. There are more spa facilities inside, in the form of a sauna and steam room. The chalet sleeps up to 10 adults and 2 children in five luxurious, uniquely-styled bedrooms.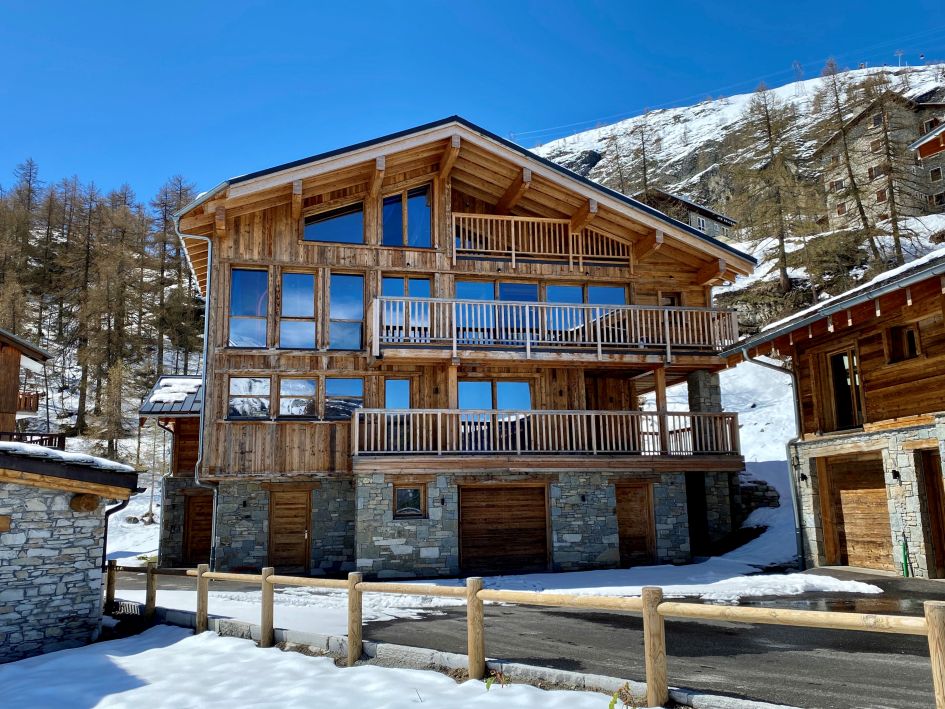 In the quieter Tignes Les Boisses stands the impressive Chalet Monts. Just 50m from the nearest piste, you have good access to the wider Tignes-Val d'Isère ski area. The chalet interiors combine contemporary luxury with a traditional Alpine feel. On return from skiing, unwind in the indoor swimming pool, sauna or steam room before heading onto the balconies to enjoy the gorgeous views. Evenings in the chalet are a world of fun, relaxing in the vast open-plan living space while listening to music from the retro jukebox. The dining table even hides a pool table. Sleeping up to 10 adults and 3 children, this luxury chalet in Tignes makes an ideal base for a family ski holiday in Easter. You can even take it with the next door Chalet Merveilles for larger groups of up to 26.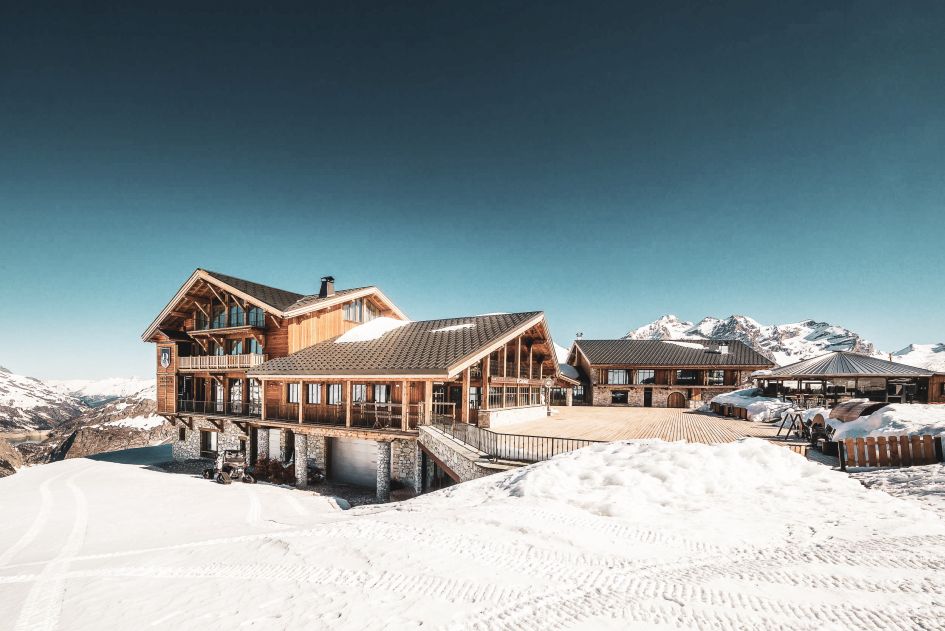 If you're wanting to make the most of the longer days of spring, there are not many places better to stay than at Le Refuge de Solaise. It provides ski in ski out accommodation, perched at 2,551m on top of the Solaise mountain, with beautiful views over Val d'Isère and down the valley. In addition to an expansive sun terrace, where you can enjoy drinks and meals from the restaurants and bar, you also have access to a plethora of shared spa facilities. These include a 25m swimming pool and a number of Jacuzzis, Hammams and treatment rooms. The finest place to stay at Le Refuge de Solaise is the incredible Penthouse Charvet. A duplex penthouse for up to 18 guests, perfect for large group holidays in the spring.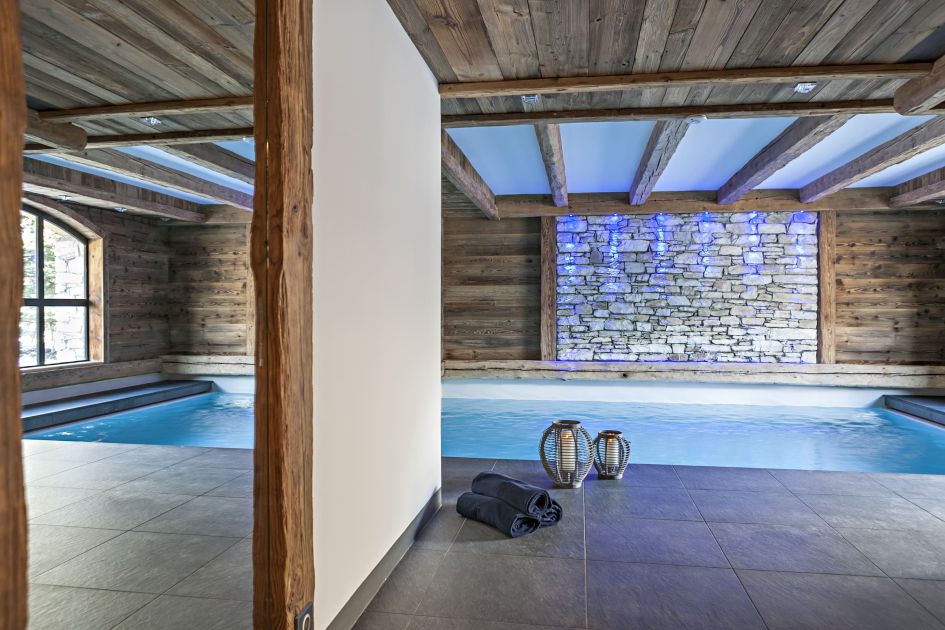 Chalet Papillon is situated in an ideal location for a spring ski holiday to Val d'Isère. Just minutes from the main snow front, you can easily return all your ski gear to the chalet, take a quick spa break in the swimming pool and steam room, before heading back out to spend the long evenings on a sun terrace at one of the numerous cafés and bars that litter the snow front. One of our top luxury bed and breakfast chalets in Val d'Isère, you can really make the most of the extra freedom in your evenings in the months of March and April at Chalet Papillon. The central location also means you won't be too far away from the lively atmosphere of the resort. With four double/twin bedrooms, and one bunk room, the chalet works expertly for mixed friend groups of up to 10. Especially those who love skiing and après in equal amounts.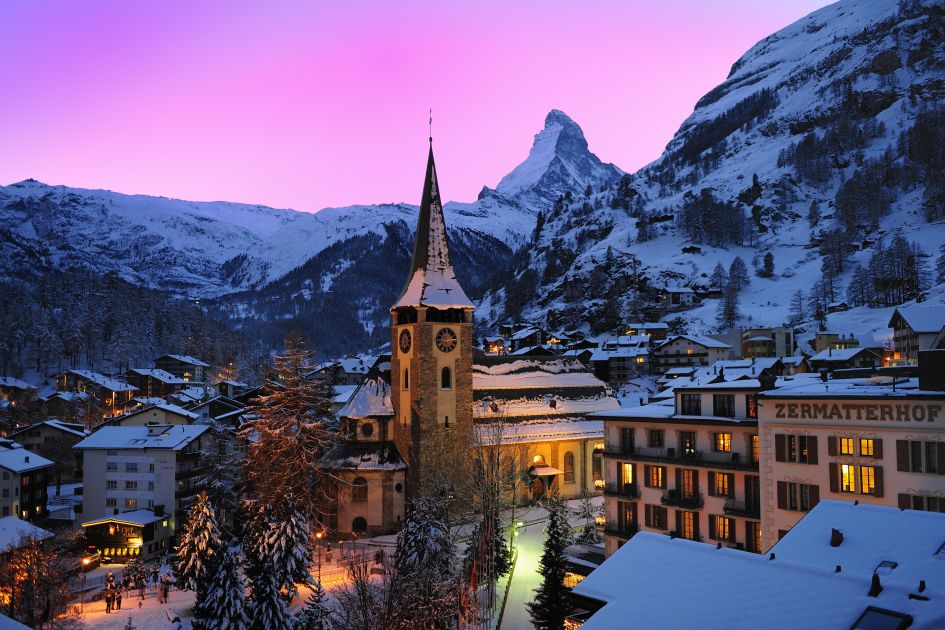 The Swiss ski resort of Zermatt is world-renowned. There are a long list of reasons to visit whatever time of season: the pretty car-free village, a great selection of luxury chalets in Zermatt, the iconic Matterhorn peak, fantastic nightlife and expansive, varied ski area to name but a few.
Offering one of the longest ski seasons, there are not many places better for late season skiing in Europe. The Matterhorn Ski Paradise is also home to Europe's highest ski slopes, up to 3,899m. It's more than just the snow-surety that makes Zermatt for spring skiing so great, however. First introduced in 2007, the Zermatt Unplugged Festival attracts lovers of music and skiing alike. Often running around early to mid-April, Zermatt Unplugged has a more acoustic-based focus in comparison to the electronic music of most music festivals in the Alps. You can enjoy five days of harmonious tunes, featuring acts from around the world. That's on top of the beautiful scenery and fantastic spring skiing in Zermatt.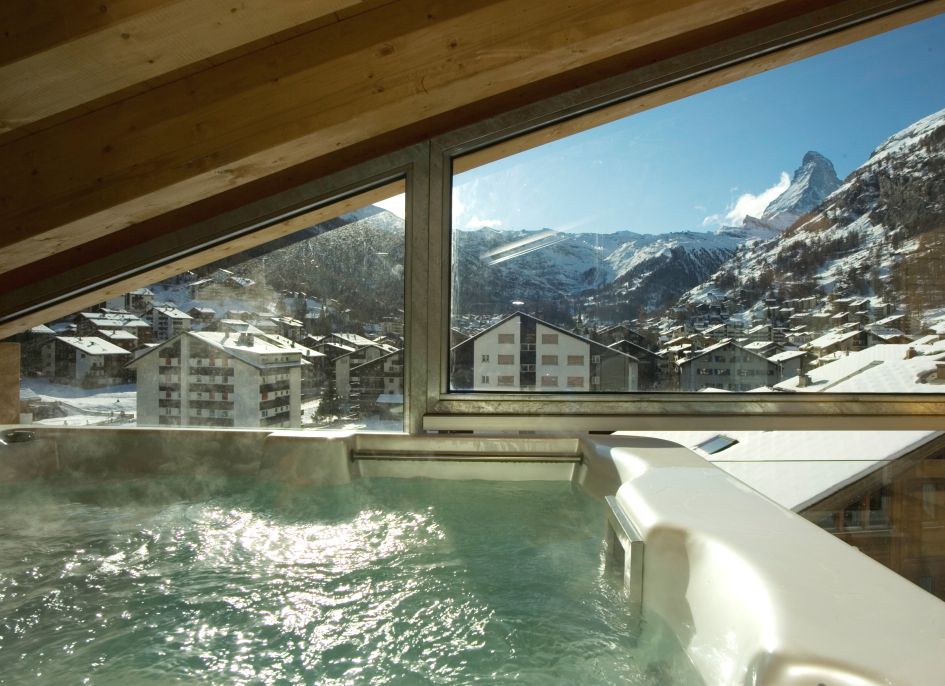 Zermatt Lodge makes the most of skiing in spring for a variety of reasons. This luxury penthouse apartment features a wide south-facing balcony, in an elevated position, looking over Zermatt towards the Matterhorn. It is only 5 minutes from the Sunnegga Express lift station for skiing and 10 minutes to the centre of resort. The apartment also benefits from bright living areas, due to the large south-facing windows. There's even a sauna and a hot tub, the latter in which you can see directly out to the Matterhorn. Zermatt Lodge will sleep up to 10 guests in its five well-appointed bedrooms.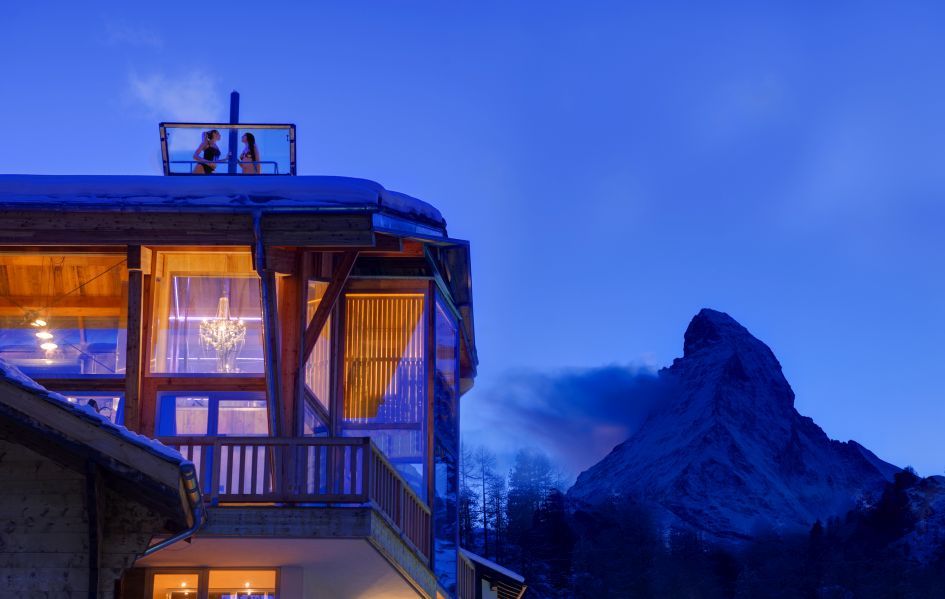 Located in a quieter residential area of Zermatt, equidistant between the resort centre and the Matterhorn Express, is the stunning Backstage Chalet. Glass walls and spacious balconies provide a fantastic 360° panoramic view around all of Zermatt. The truly unique spectacle of this modern chalet is its spectacular Jacuzzi. A feat of engineering, hydraulics lift the Jacuzzi from inside up onto the roof, where you can experience breathtaking views that are unmatched. When staying at this 10 person chalet, you also have the complimentary use of the spa and facilities of the Backstage Hotel, situated closer to the centre of Zermatt.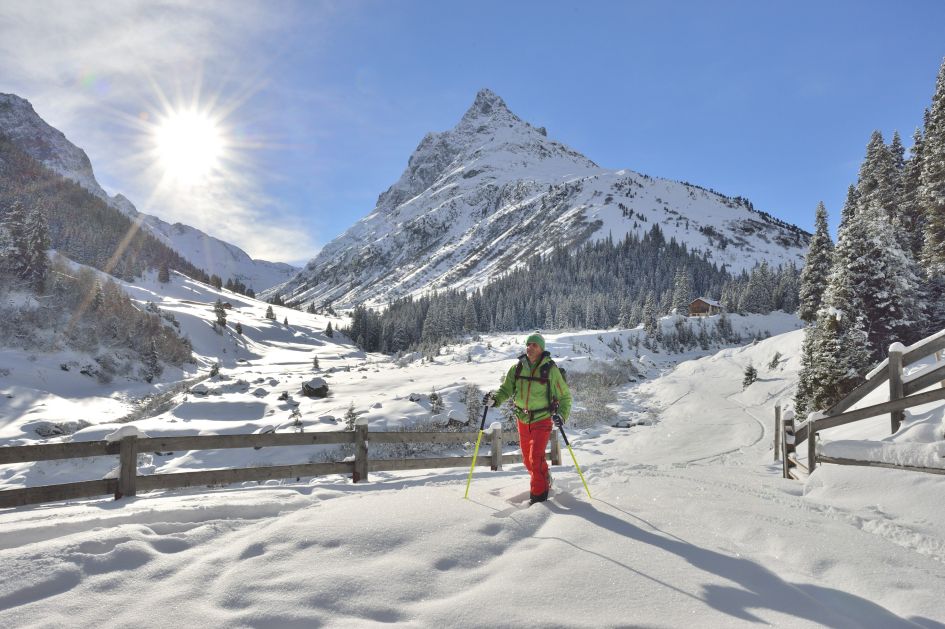 St Anton am Arlberg is the lowest of the spring ski resorts on our list at just 1,304m. Nevertheless, it has an excellent snow record year after year. Good snowfall makes St Anton one of the best places to ski in March in Europe, even off-piste skiing can still be enjoyed here in the spring. Additionally, a lot of the slopes are north-facing and nearly 3/4 of them have snow making capabilities. All this while staying in one of Austria's best resorts. A luxury ski holiday to St Anton in March and April is practically a no-brainer!
If you are a lover of après ski, then spring skiing in St Anton is definitely for you. The MooserWirt and Krazy Kanguruh are infamous to any skier who loves a party. In the spring, they only become crazier. Large sun terraces become packed with revellers, soaking up the sun and drinking in the gorgeous views, as well as a few too many beers. The longer evenings mean you'll get to ski down while there's still some daylight too.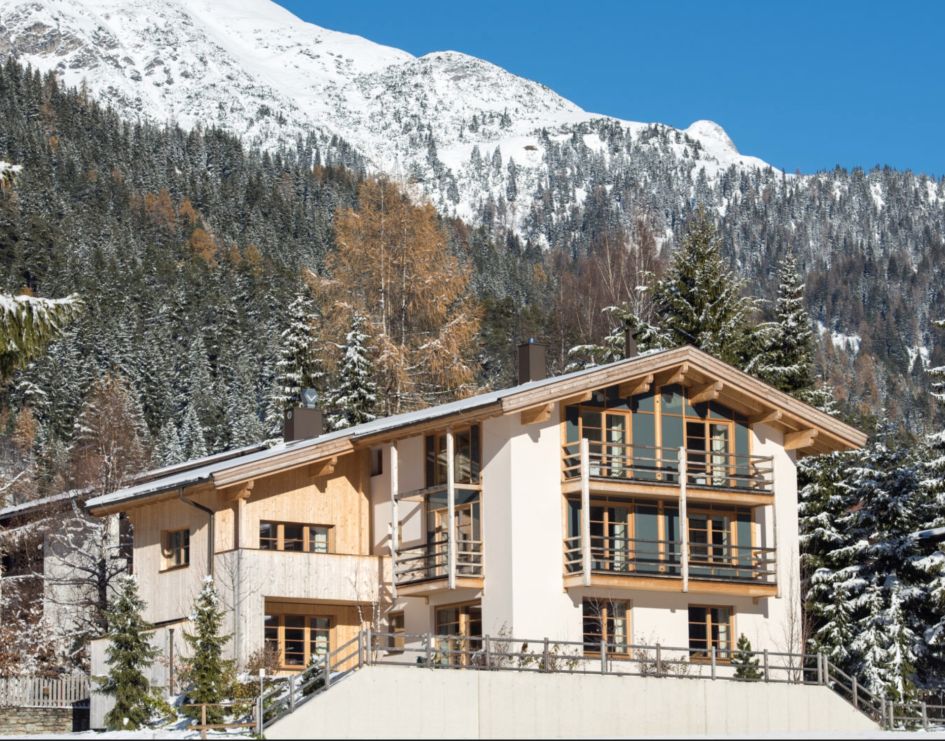 Sleeping 12 across six bedrooms, the sophisticated Chalet Griffin is a lavish choice for a spring ski holiday in St Anton. Multiple south-facing balconies and terraces offer a variety of spaces to enjoy warm spring afternoons. The elevated position of the chalet gives it fantastic uninterrupted views of the valley and surrounding peaks. Coupled with the chalet's peaceful location, in the exclusive Nasserein area of St Anton, and you have a truly remarkable locale for a luxury ski holiday. Stately living areas and rejuvenating spa facilities make up the rest of this prestigious chalet.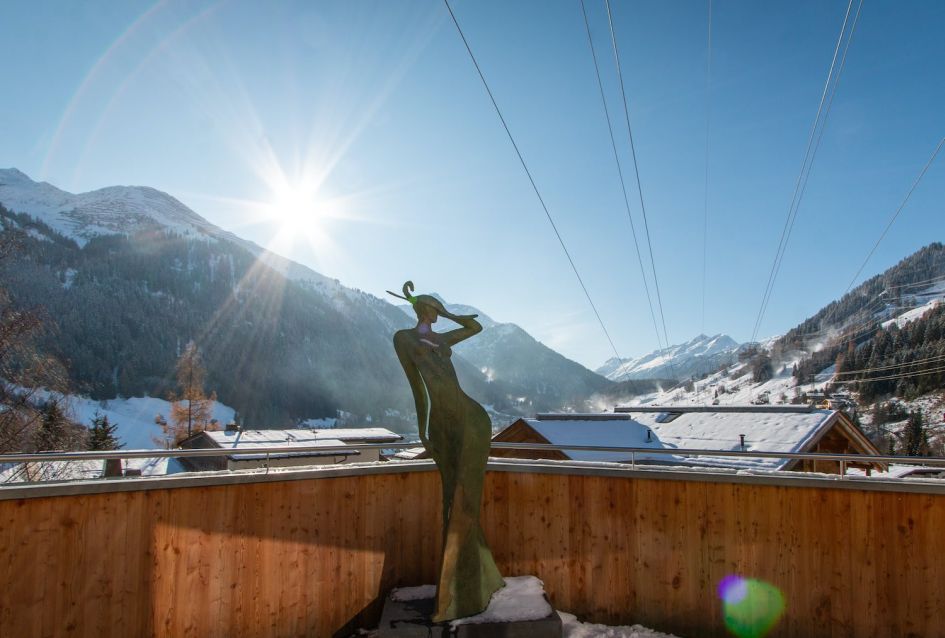 To ascertain Chalet Artemis' suitability for a late season ski holiday, look no further than its commanding sun terrace. With a statue of the Greek Goddess standing majestic over St Anton, you can relax late into the evening while drinking in some refreshing cocktails as well as the impressive views. A chauffeur service running into the evening means you can spend that little bit longer at St Anton's infamous après scene. On return to Chalet Artemis, you'll find there's a never-ending list of things to do. Dine on gourmet dinners with a rich wine vintage from the chalet's large collection. Lose yourself to relaxation in the spa with swimming pool and hot tub. Partake in a movie marathon in the retro cinema room. At this 12-person chalet, the possibilities are endless.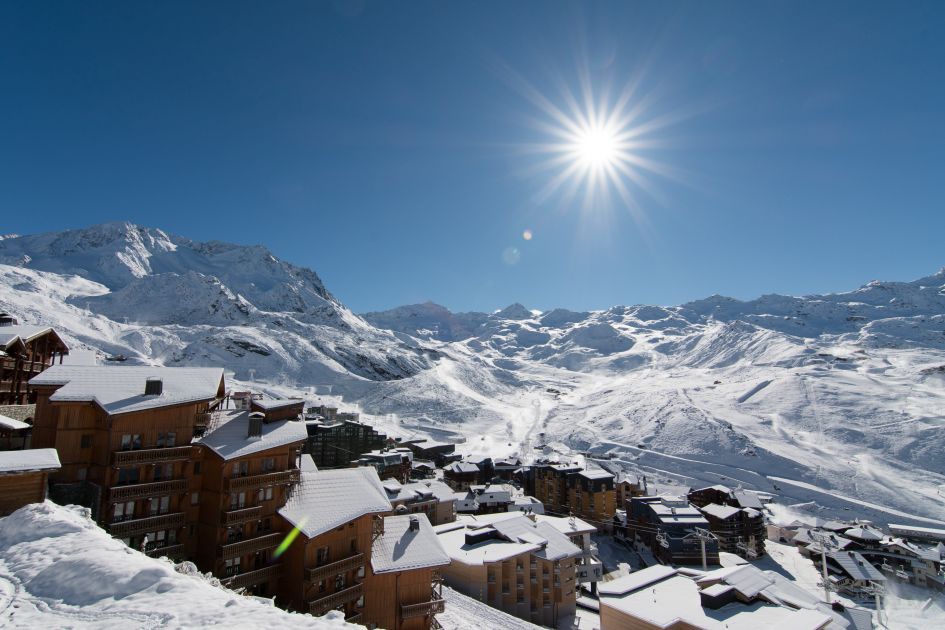 If you're looking to get that skiing fix through March, April and even May, then Val Thorens is the late season skiing spot for you. As the highest resort in Europe (2,300m) the resort is open all the way until the middle of May. Multiple lift systems run from the resort up to altitudes of more than 3,000m, with six surrounding glaciers making snow a guarantee. Part of the world's biggest ski area, the Three Valleys, Val Thorens alone has roughly 150km of pistes to explore with more than 90% of these being over 2,000m. Val Thorens for spring skiing offers great snow conditions, fantastic slope variety and gorgeous weather.
To make the most of your spring ski holiday to Val Thorens, why not plan your trip around the electronic music FestiVal'Tho? This regular late March festival lets you make the most of late season skiing, live DJs and a party atmosphere. At the other end of the spectrum, with its ski in/ski out beginner's area and snow surety, Val Thorens is a top choice for an Easter family skiing holiday. Val Thorens is one of those spring ski resorts that caters to all demographics.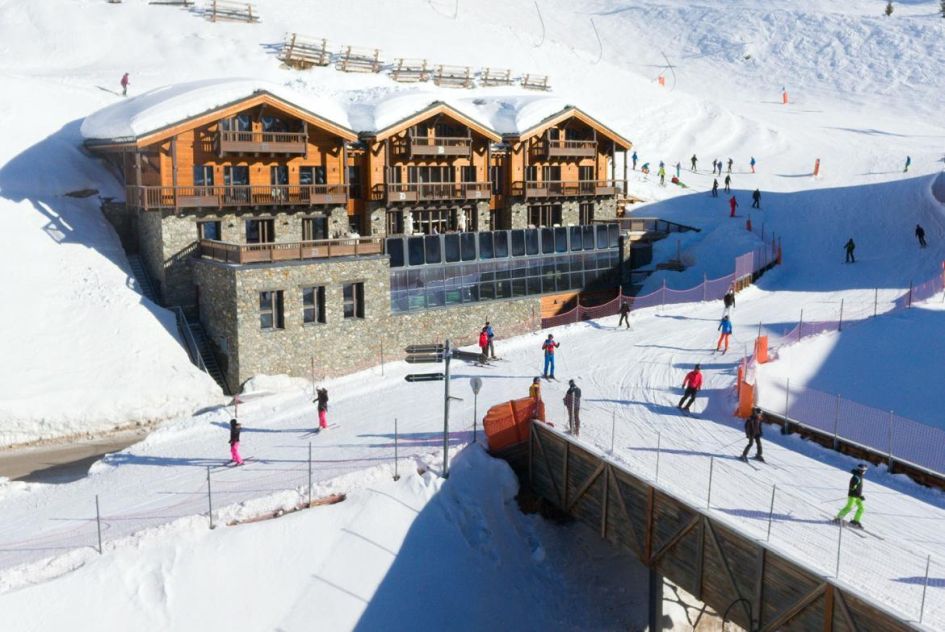 They don't come much more impressive than this. Spanning 5 floors, 1,200m² of space, with an endless list of facilities, the ski in ski out Chalet La Datcha VT is unrivalled in Val Thorens. The chalet offers direct access to the slopes, with a very easy ski back from Folie Douce for après enthusiasts. South-facing terraces and balconies provide opportunities to enjoy the long hours of spring sunshine. An outdoor cedar wood hot tub takes advantage of the chalet's enviable position. Even the indoor swimming pool and spa area features a wall of windows that catch the rays. For up to 15 guests, there's loads to keep you occupied. Why not look ahead to the summer season while on your spring ski holiday by practising in the golf simulator?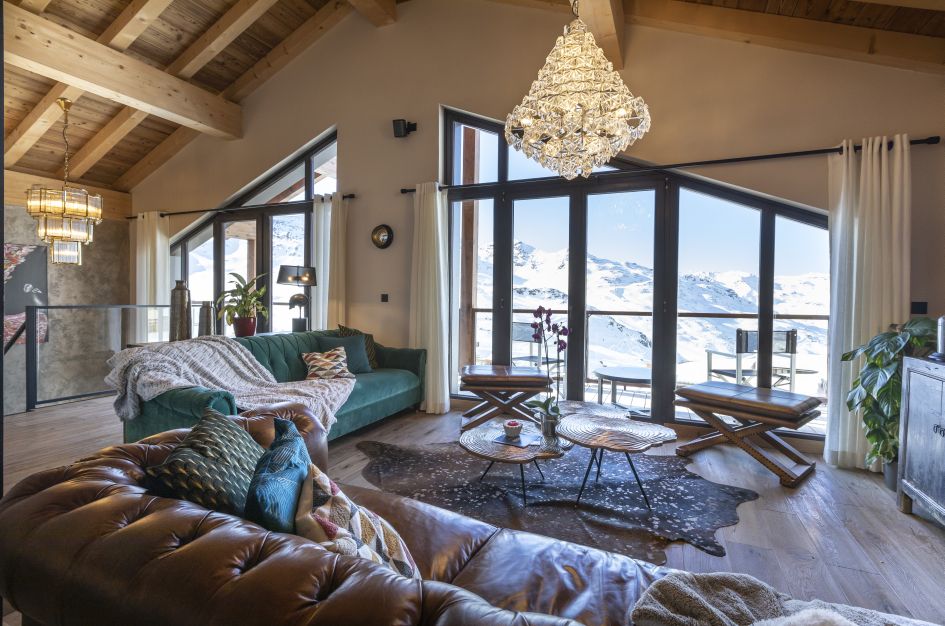 Chalet Orlov is another ski in ski out chalet in Val Thorens, one of our top spring ski resorts. Sunny balconies, contemporary luxury and picturesque panoramas illustrate this chalet's appeal. You can ski back to it from Folie Douce, along a gentle blue, as well as easily being able to ski out to the beginner's area and ski school meeting points. This makes Chalet Orlov a great choice, whether you're looking for an Easter family ski holiday or more of a late season party atmosphere. In addition to a private spa of its own, you will also have access to the spa and facilities of the 5* Hotel Koh-I Nor. The chalet sleeps 8-10 guests, although larger groups can rent it in conjunction with the neighbouring Chalet Cullinan and Chalet Golden Jubilee.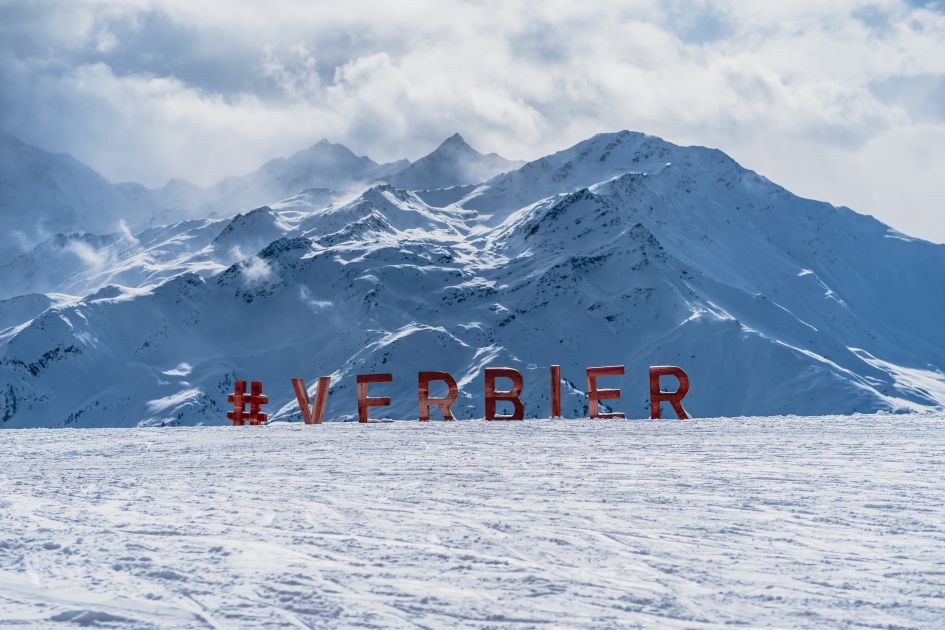 Verbier is the main resort of the largest ski area exclusively in Switzerland, the Four Valleys. The slopes go as high as 3,300m, meaning you will always be able to find pistes with good snow for spring skiing in Verbier. While a lot of the slopes in Verbier are south-facing, Verbier benefits from one of the best piste teams in the world. The snow making capabilities are excellent and ensure that you will start each day of your spring ski holiday with top conditions. What's more, the number of days of snowfall in Verbier remains pretty consistent throughout the season. Thus, skiing in March and April in Verbier offers the prospect of bluebird powder days when many other ski resorts are busy winding down.
Spring skiing in Verbier promises top quality snow, long après sessions in the sun and a lively atmosphere in resort. If you're looking for some very end of season skiing, you will get the joys of Verbier's legendary closing down parties. The last skiing weekend hosts the Ultime Session. Fancy dress, pond skims, DJs on the slopes and lots more combine for a truly memorable end of season.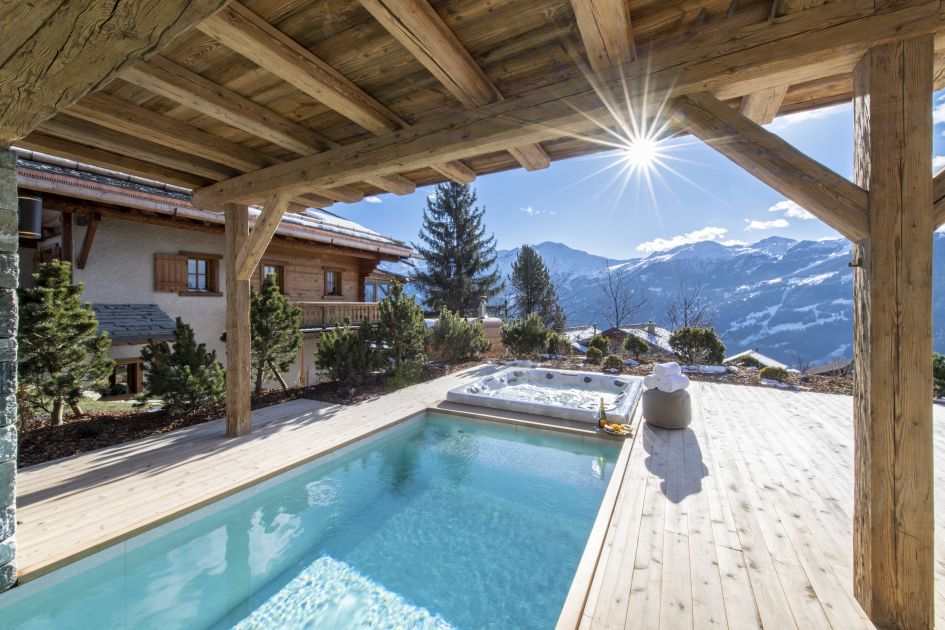 Chalet Foulon is situated in a peaceful area of Verbier, while still being within easy reach of the main lift hub and centre of resort. Taking advantage of an elevated position, this chalet offers up some of the most stunning views in Verbier, seen through the floor-to-ceiling windows in the main lounge. The real highlight of the chalet though is its indoor/outdoor swimming pool. Make the most of the longer days by relaxing on the sunny terrace before taking a dip, either in the pool or the outdoor hot tub. Sleeping between 6 and 10, with a children's quad bunk bedroom, Chalet Foulon is the perfect accommodation for an Easter family ski holiday.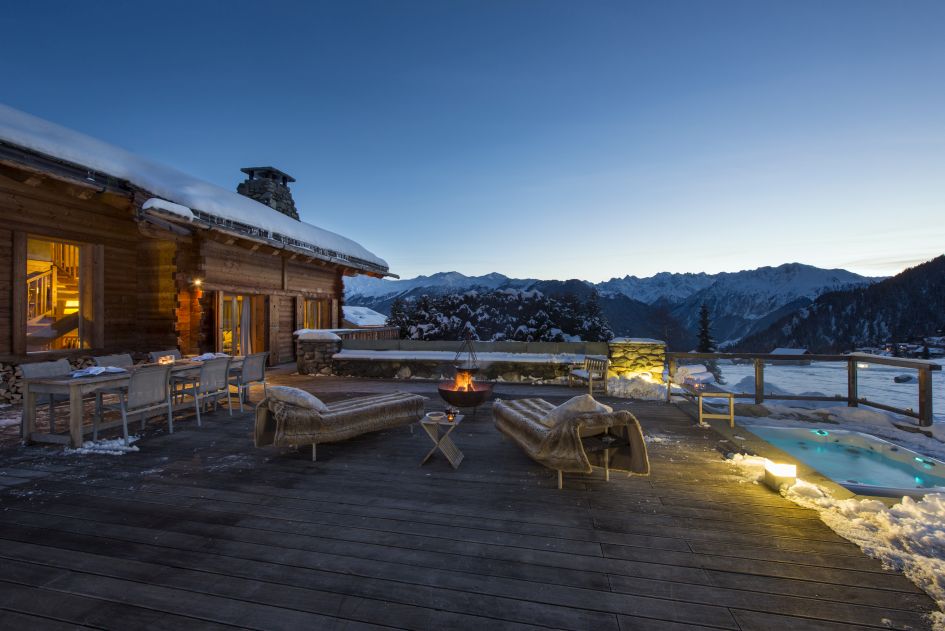 Another Verbier chalet making the most of its elevated position, Chalet Pierre Avoi offers the height of luxury for 14 to 16 guests. The giant south-facing terrace will host many a sociable get-together. You can unwind in the sunken hot tub, sunbathe beside the warmth of a firepit, or simply admire the incredible views with a refreshing apéritif. There are further spa facilities indoors, in addition to a number of sumptuous living areas.
If any of our top spring ski resorts have you interested in a late season skiing holiday, or if you're interested in staying at any of the chalets mentioned above, feel free to speak to one of our Ski Specialists at +44 1202 203650. Alternatively, drop us an email, and we can help plan your spring ski holiday to the Alps.