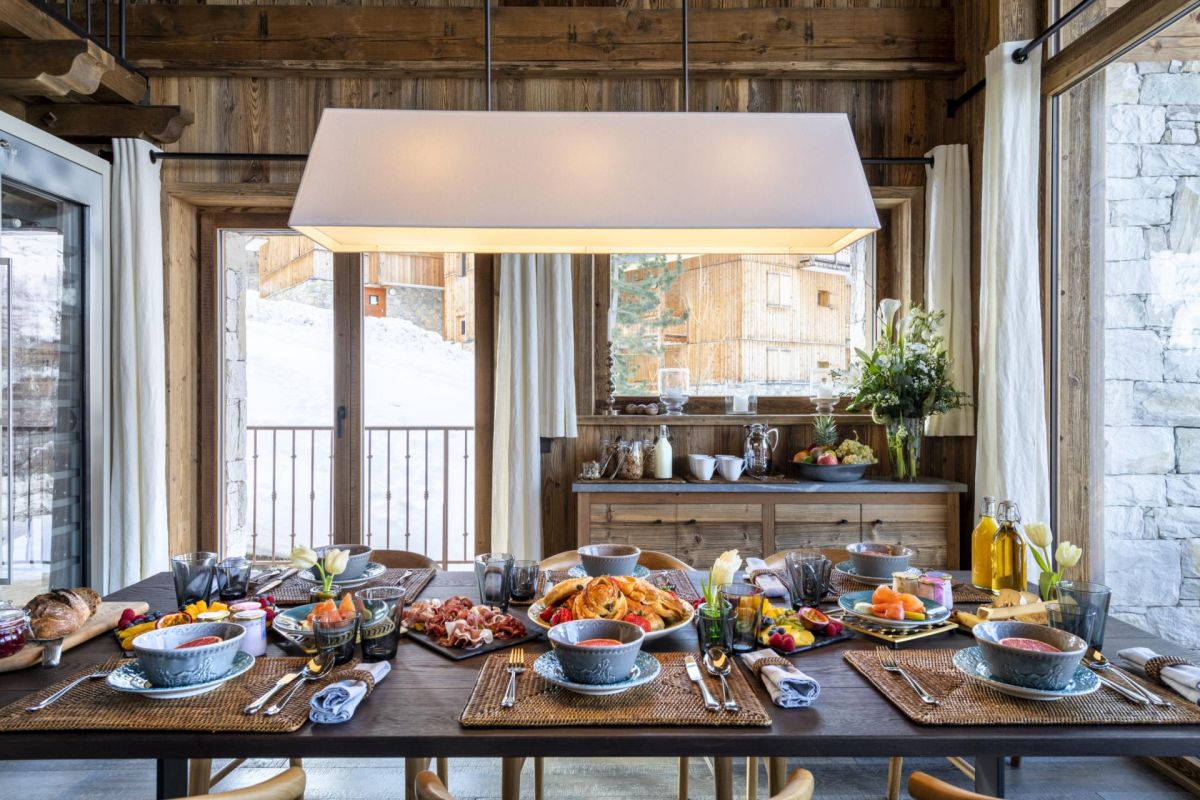 Breakfast, motherly defined as the most important meal of the day. Essential for energising before a long day on the slopes, we are seeing more and more luxury bed and breakfast ski chalets coming onto the rental market due to the demand from those seeking more flexibility in their ski holiday. The perfect option for guests wanting a complete resort experience, your luxury bed and breakfast ski holiday will consist of relaxed mornings prior to the slopes, followed by famous apres ski or visits to exclusive and renowned restaurants post-ski! It is clear to see why bed and breakfast chalets have risen in demand over the past few years…
In this blog, we introduce you to the benefits this service can have over luxury catered chalet services and self catered chalet options, highlighting the top luxury bed and breakfast ski chalets in Val d'Isere…
Why Choose a Luxury Bed and Breakfast Ski Chalet?
At Ski In Luxury, our priority is to find the dream luxury ski chalet suited to your needs and desires. If you're looking to book your first luxury ski holiday to the Alps, this can often be very daunting with the amount of decision-making that has to be made! Here, we provide you with some of the benefits of a bed and breakfast chalet, to make your job slightly easier…
Holiday on your own time!
Let us set the scene…you're midway through apres ski, dancing on the tables at La Folie Douce and a fellow group member is at the bar ordering the next round of shots – life is good! However, you check your watch and realise you're supposed to be back at your chalet in 15 minutes for your evening meal! No one wants to have their fun interrupted, especially when it's during a spontaneous event… Fortunately, the flexibility of a luxury bed and breakfast ski holiday allows you to holiday by your own timings – whether you fancy staying out longer for apres ski or eating out on one of Val d'Isere's top slope side restaurants.
Let your holiday be, and evolve into, the exact way you imagined it! There are no set meal times so your evening's activities are based completely on your own timeline. This can often be especially beneficial for those extended family ski holidays, where a range of ages need to be catered for at differing dining times!
A Foodie's Dream!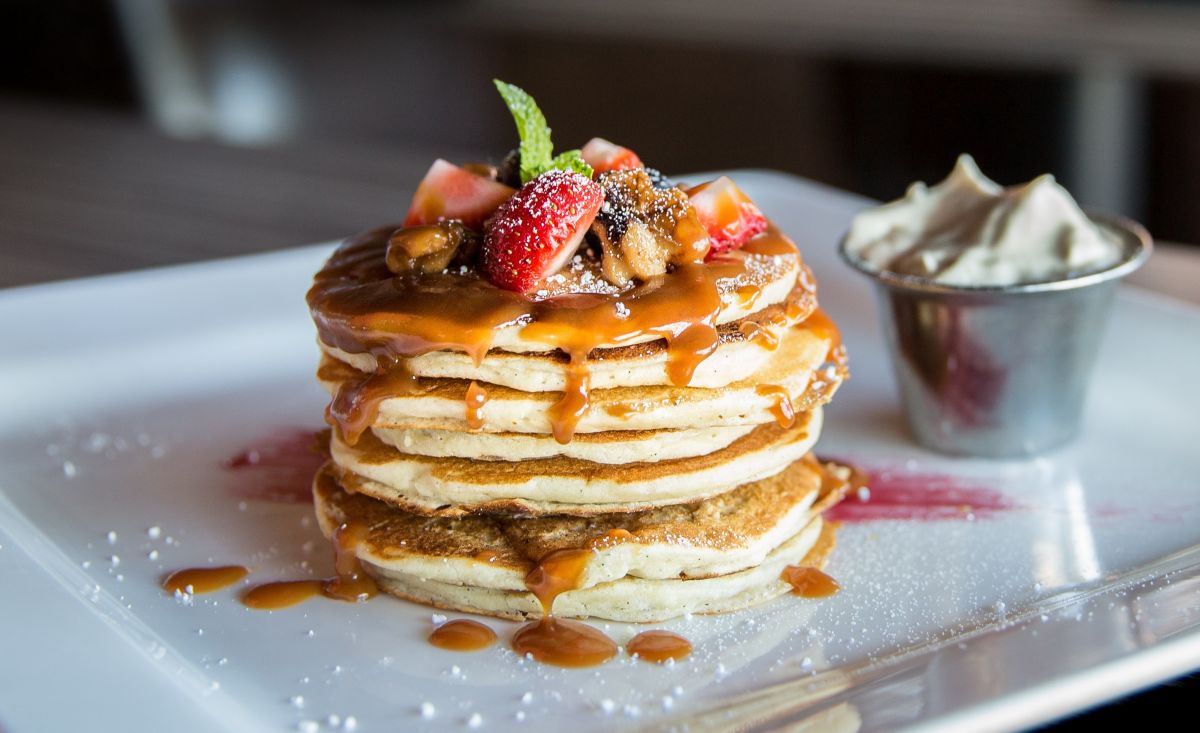 Skiing and mouth-watering food goes hand-in-hand, or should we say hand-to-mouth?! We know everyone at Ski In Luxury believes so anyway! By choosing a luxury bed and breakfast chalet service, you can take advantage of sampling the delectable, local cuisine served by an endless number of in-resort bars and on-slope restaurants. Featuring exclusive bed and breakfast chalets will allow you to experience crème de la crème of gourmet specialities, to satisfy your ski appetites on your next holiday…
Alternatively, a luxury B&B ski holiday presents the opportunity for any avid cooks to test out their culinary skills in a range of modern, fully equipped chalet kitchens. Rivalling some of the finest restaurants in the Alps, each kitchen will have all the appliances you could desire and need to lovingly prepare your own gourmet meals. In the meantime, the rest of the group can utilise the exceptional wellness facilities available in our luxury chalets with bed and breakfast service!
It's your holiday!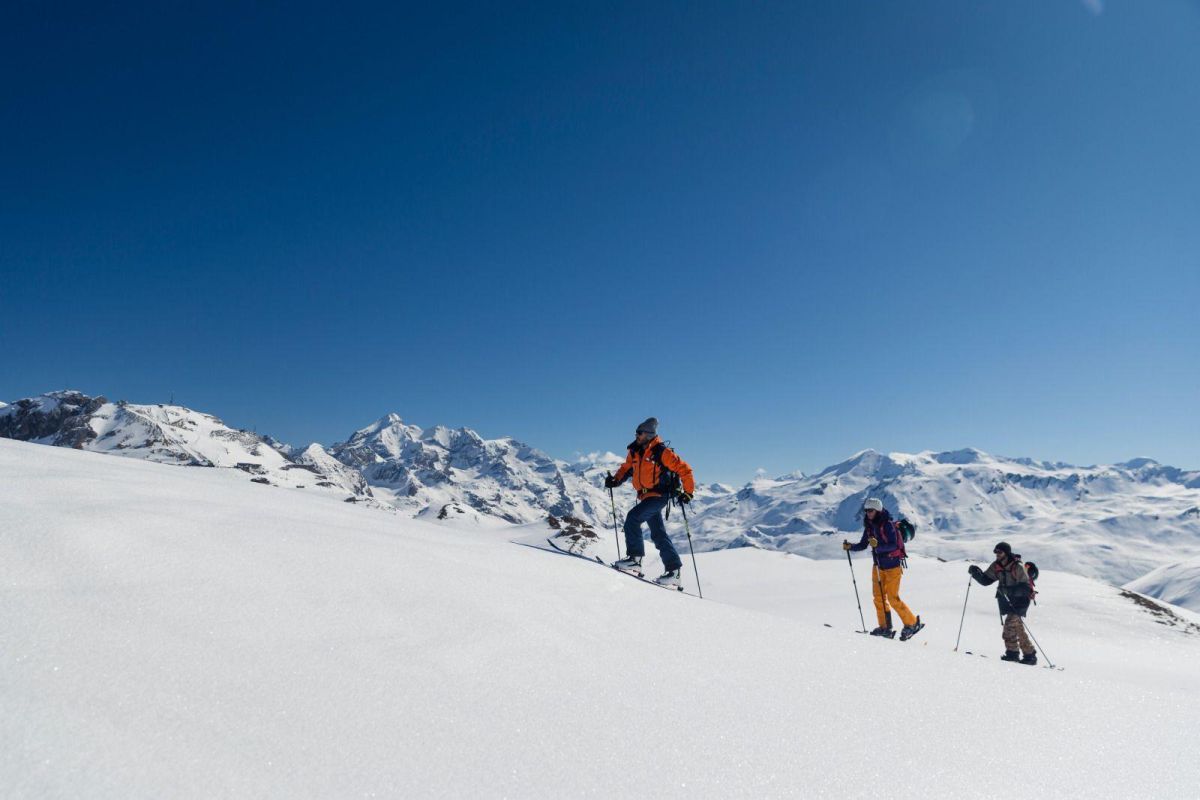 Despite the friendly nature of the chalet teams operating in all the luxury catered ski chalets we offer across our portfolio, a bed and breakfast service enables you to have a true home-from-home experience. Preparations for your breakfast service will often be underway whilst you are still snoozing in your sumptuous beds, and as such means you will not even encounter the hard-working chalet staff setting out your morning refreshments on the table. Because of this, it will feel like no 'strangers' are interfering on your luxury ski holiday, especially important for those special family occasions.
More cost-effective luxury option…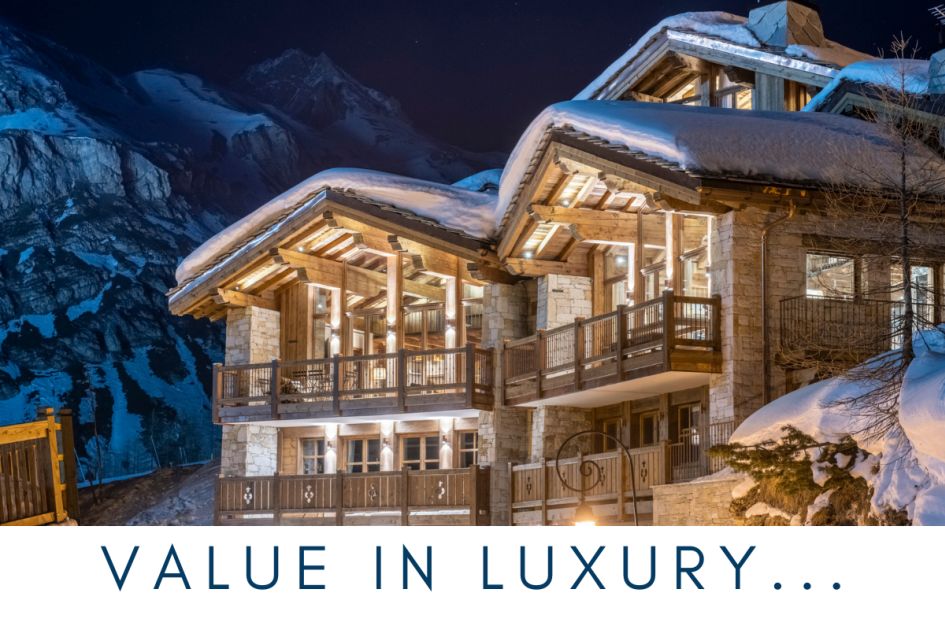 We understand how the price of a luxury ski holiday can unknowingly increase…first the price of a chalet and the travel there, and that's even before considering the price of ski hire, lift passes etc. We know it can all add up, and as a result, a luxury bed and breakfast chalet can often propose a more cost-effective way to experience all the benefits of a luxury ski resort.
Have the best of both worlds!
Tailored to your holiday needs, bed and breakfast chalets don't have to miss out on the luxury chalet catering packages offered by operators. Since the Covid-19 pandemic, there have been many advancements in chalet catering and contactless chalet catering in the Alps, to ensure ski holidays are conducted in the safest way possible. As a result, luxury ski chalets on a bed and breakfast basis can now be combined with food delivery/catering services, such as Huski mountain food delivery to give you the best of both worlds!
As well as this, many services that are included as standard in luxury catered chalets, can often be built onto a bed and breakfast service for an additional supplement. Services, such as in-resort driver's service, massage treatments and ski hire equipment, can all be added during your pre-concierge service, ensuring your luxury ski holiday is tailored to your needs.
If a luxury bed and breakfast chalet service doesn't match your group's criteria, then don't worry! To find out which luxury chalet service could be most suited to your group, it may be worth reading our 'Service Levels on your Luxury Ski Chalet Holiday to the Alps' blog to narrow down your options…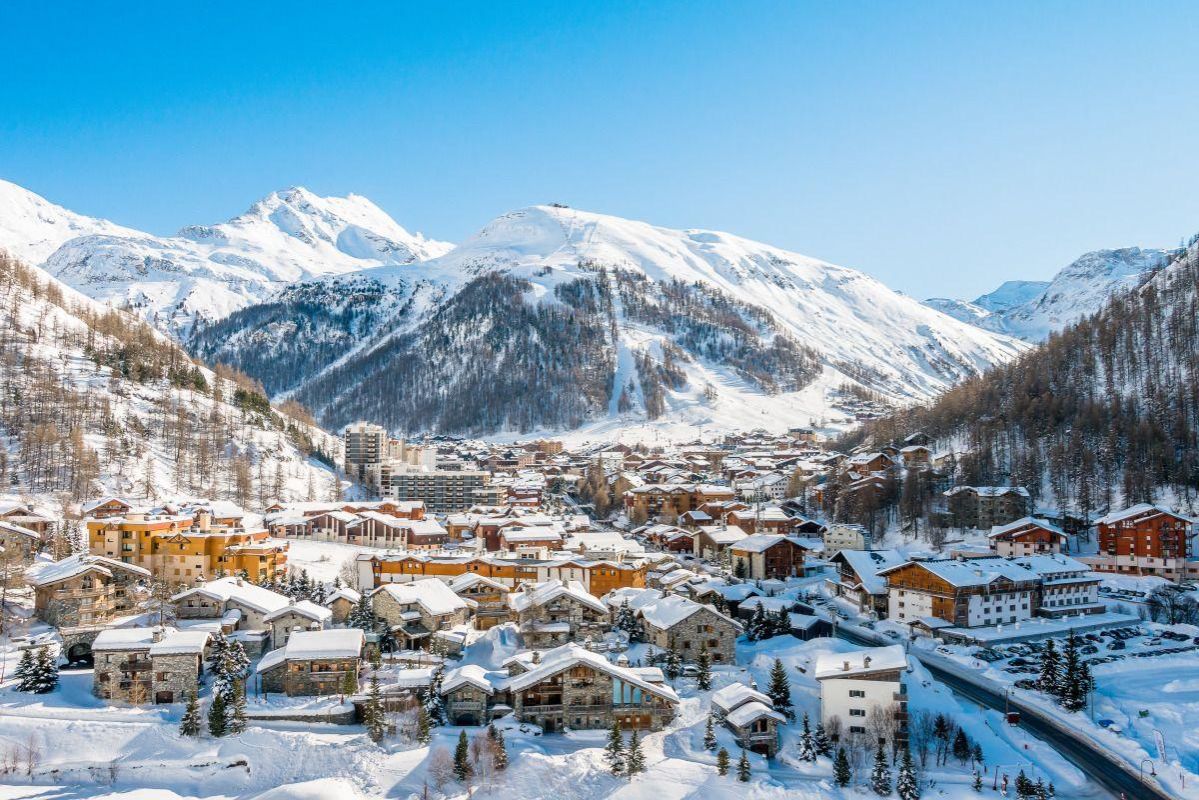 This is by no means a guide to luxury ski holidays in Val d'Isere, but having a little bit of prior knowledge about this world-renowned resort, can assist you with making a comfortable decision for renting a luxury bed and breakfast ski chalet in Val d'Isere…
Val d'Isere is all about the skiing. Together with neighbouring luxury ski resort, Tignes, ensures skiers ease of access to an extensive snow-sure ski playground. Take advantage of the speedy ski lifts, including the infamous 30-person Bellevarde gondola, to transport you around one of the most popular ski regions in the Alps. Offering some of the best skiing in Europe, combined with a lively apres scene (one of the best resorts for apres ski in France), a luxury bed and breakfast chalet option may prove to be most suited for you to maximise all that this luxury ski resort has to offer.
Okay, so we may have told a little white lie in the last paragraph, Val d'Isere is not just about skiing…it's also about the assortment of appetising, mouth-watering mountain food! Featuring some of 'La Dolce Vita' of dining, a luxury bed and breakfast chalet in Val d'Isere will provide the opportunity to sample a selection of succulent lunches and gourmet evening delicacies. La Baraque, L'Edelweiss and L'Atelier d'Edmond are just a few of the best bars and restaurants in Val d'Isere. For further information, our recent blog, '5 Best Places to Eat in Val d'Isere for…', will cater (literally!) to all your needs. If you fancy going further afield, there are a number of gourmet restaurants in Tignes, easily accessible via plenty of speedy ski lifts.
Top Luxury Bed and Breakfast Ski Chalets in Val d'Isere
Having already provided you with a plethora of information into the benefits of bed and breakfast chalets and why Val d'Isere could be the location for you, let us waste no more time in combining the two! We present to you our Top Bed and Breakfast Chalets in Val d'Isere…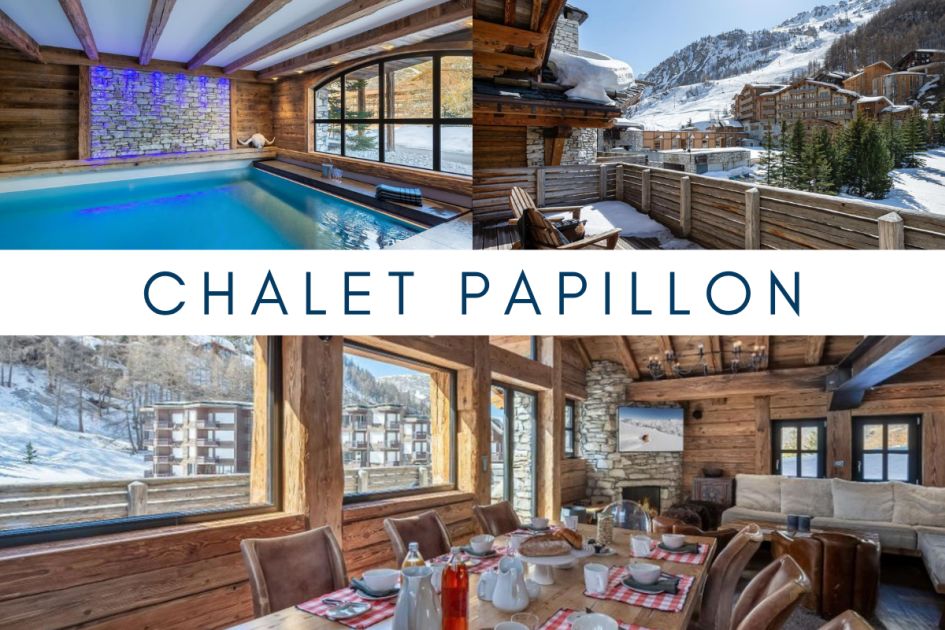 Situated in a prime ski location in the heart of Val d'Isere, just metres away from the slopes, gondola stations and ski school meeting points, Chalet Papillon could almost be classed as ski in, ski out! Harmoniously blending an authentic alpine style, oozing traditional features with contemporary touches, allows 8-10 guests to be welcomed into the cosiness of this home-from-home. Featuring an indoor swimming pool and steam room, perfect for your after-ski relaxation, Chalet Papillon offers everything you could desire for your luxury bed and breakfast ski chalet in Val d'Isere!
In the morning, the large wooden dining table will host your relaxed breakfast under double-height ceilings and in front of stunning snowy mountain views. Afternoon tea is also included in this service, prepared by the chalet manager/host, to help you re-energise after your ski session. Chalet Papillon can be upgraded to include a chef service, serving 7 breakfasts and 6 three course evening meals. Prices for both services are available on our chalet listing.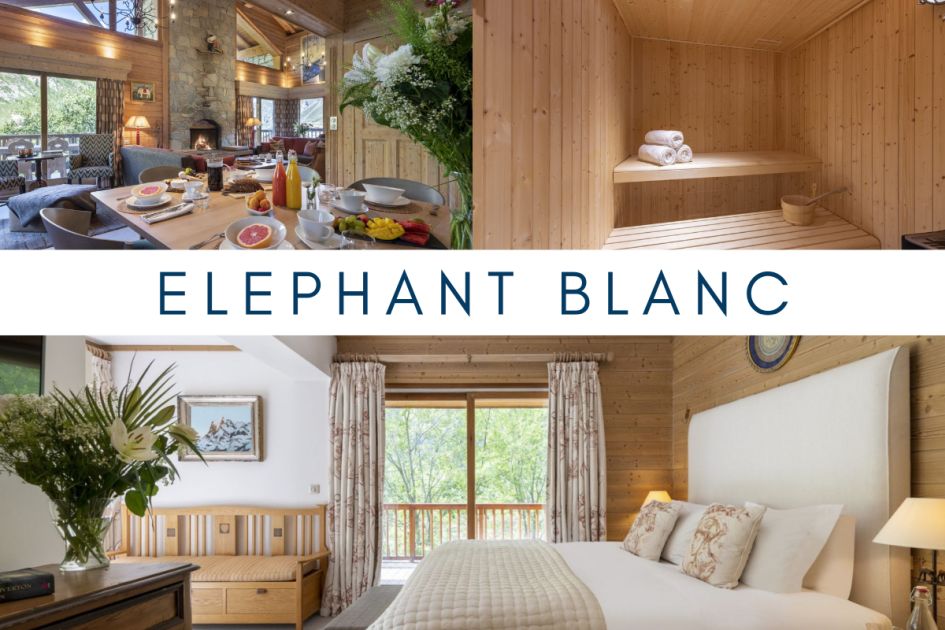 This incredible 420m² chalet presents the epitome of luxury alpine living for up to 10 guests. Positioned in a prestigious ski in, ski out location, with the blue Solaise piste literally outside your doorstep, means guests will be able to get straight into the action after a hearty breakfast. Towering ceilings, fused with exposed stone and wooden décor, provide an inviting atmosphere for you to relax in the open-plan living area. An exposed stone fireplace is essential for warming any frosted toes in the open-plan living area, whilst looking out to stunning Face de Bellevarde views through the extensive windows. Relaxing wellness facilities and a cosy galleried TV snug area present the perfect spots for your post-ski evening activities, before enjoying a well-deserved night's rest in the sumptuous, yet spacious, bedrooms…
Chalet Elephant Blanc offers the ideal setting for a luxury bed and breakfast family ski holiday, with easy access to the village, nursery slopes and main ski lift hub. Daily continental breakfast will be served and cleared away for you, meaning you only have to worry about rising from your bed and getting ready for the pistes! Daily housekeeping and concierge services are included in the price. Additional services, such as transfers, massages, and childcare, can also be included for an extra cost.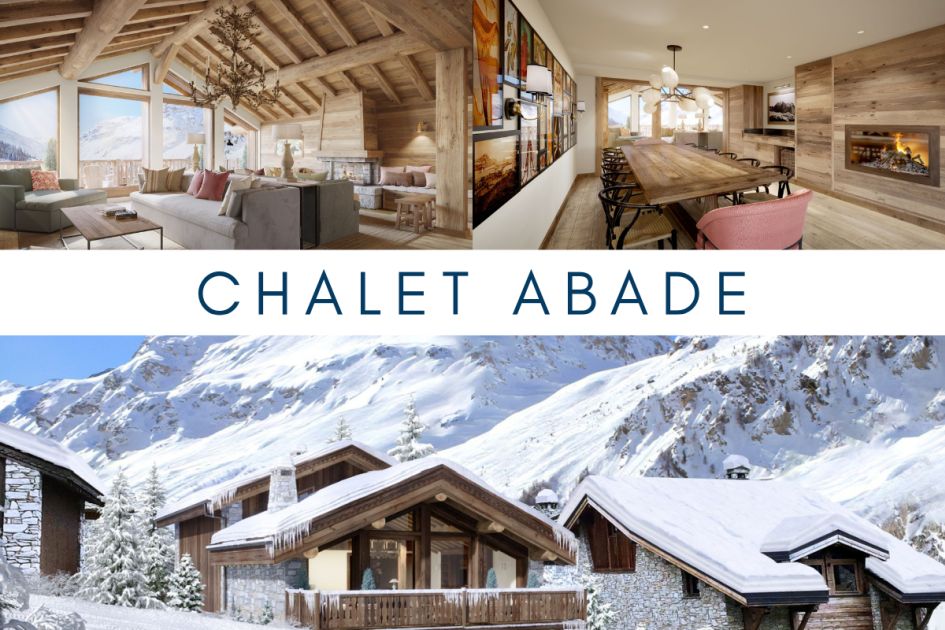 Chalet Abade is another one of our luxury bed and breakfast chalets in Val d'Isere benefitting from an enviable ski in, ski out location. Sophisticated interiors and sensational snowy valley views will enable you to fully unwind amongst ubiquitous luxury. Dedicated to entertaining, the first floor features double-height ceilings, exposed beams, a grand fireplace, and a striking chandelier to really provide that wow factor on your stay! For ultimate relaxation, the lavish spa area and outdoor hot tub will help loosen any tight muscles, ensuring you are ready for the slopes on the upcoming days. Before your ski days, a heavenly continental breakfast can be enjoyed in the beautiful dining area, set aside from the main living area, whilst the terrace provides a place to sip on a warm coffee in front of incredible Val d'Isere valley views.
This luxury ski in, ski out chalet can sleep up to 10-12 guests across 5 bedrooms. There is even a quad bunk bedroom, perfect for the little ones, making Chalet Abade an ideal place for a luxury family ski holiday. Daily continental breakfasts and housekeeping are provided, enabling you to fully relax during your stay and let this chalet's friendly team take care of all your holiday needs.
*Please note the images displayed are computer generated; photos of the property will be added in due course once the photoshoot is completed.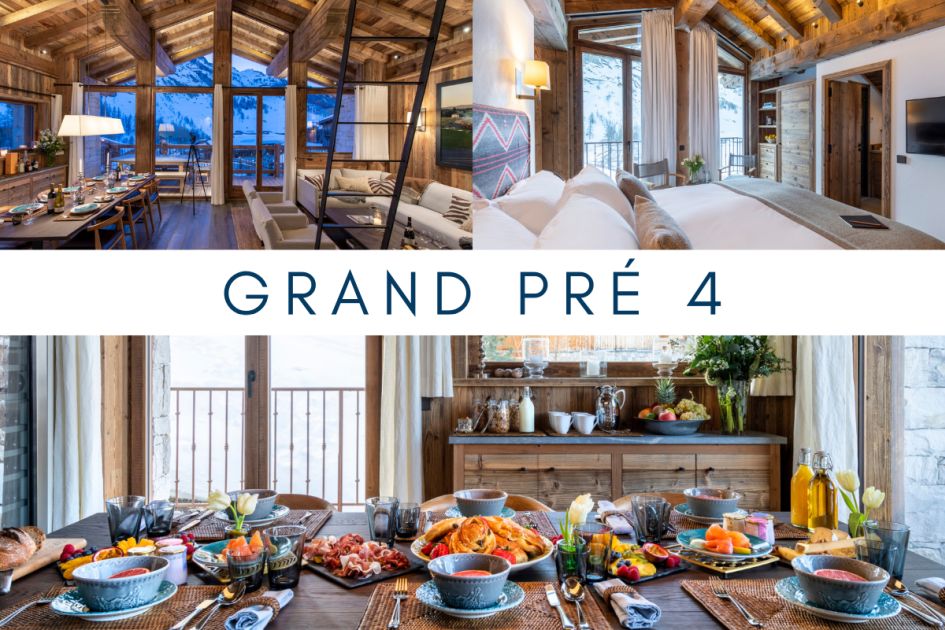 The final name taking a prestigious spot on our Top Luxury Bed and Breakfast Chalets in Val d'Isere list, is Grand Pré 4. Spanning 3 floors, every aspect of this luxury bed and breakfast chalet has been lovingly designed in a contemporary, Alpine chic style, infusing authentic features with touches of luxury. On your return from the slopes, a cosy living area, meticulously positioned to maximise stunning views of the Bellevarde mountain, offers a space for the whole group to feel connected in front of the focal fireplace. For your luxury, guests staying in Grand Pré 4 have shared use of the tranquil wellness facilities on the building's first floor, including an indoor swimming pool, hot tub, and sauna. Sumptuous bedrooms have been beautifully furnished to ensure guests sleep in luxury; for additional luxury, Grand Pré 4's master bedroom is complete with high vaulted ceilings, a private balcony and large en-suite bathroom with a shower-hammam.
Offering a cosy setting for your luxury ski retreat, this split-level ski in, ski out penthouse apartment can sleep up to 8 guests across 4 luxurious bedrooms. In the morning, indulge on your breakfast selection in front of the incredible snowy Val d'Isere landscapes, captured by the colossal floor-to-ceiling windows. You will be well looked after with the daily continental breakfast and housekeeping are provided, whilst ensuring you have the freedom and flexibility of a luxury bed and breakfast ski holiday! Grand Pré 4 is also available on a catered or self-catered basis, should this be more suited to your group's requirements, please enquire.
Well, that concludes our Top Luxury Bed and Breakfast Chalets in Val d'Isere list – it's clear to see why all of the luxury chalets take a deserved spot on there! If you'd like to speak to one of our Ski Specialists about a luxury ski holiday to Val d'Isère or would like some more information on any of the above luxury bed and breakfast chalets in Val d'Isere (or in any other luxury ski resort), please do not hesitate to drop us an email or give us a call on +44 (0)1202 203650.