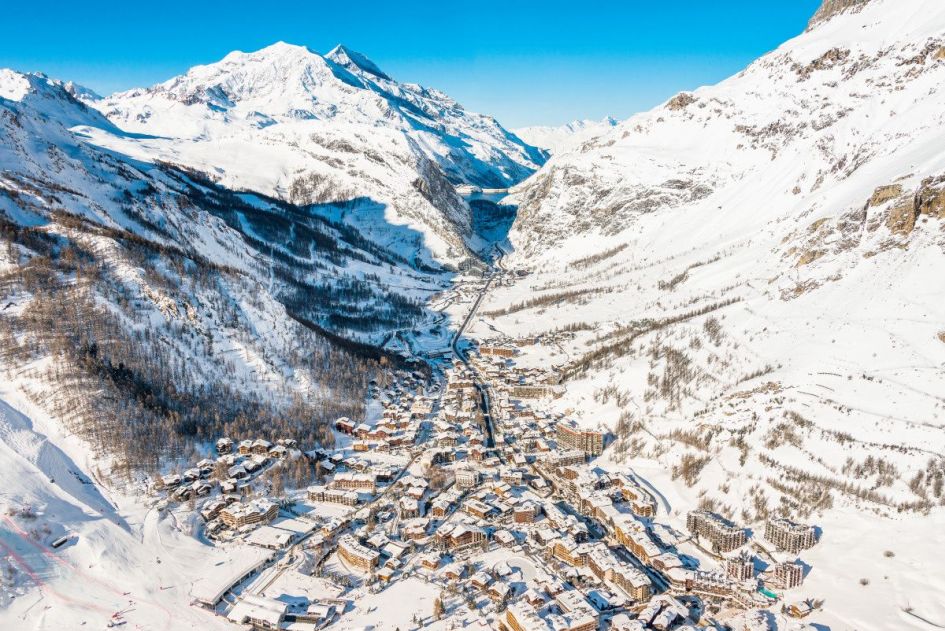 With one of the longest ski seasons in the Alps, some of the best après-ski in France and a wide range of accommodation to suit all tastes – Val d'Isère is truly the perfect ski holiday destination. We've put together a resort guide of everything you need to know for your next luxury ski holiday in Val d'Isère.
Val d'Isère: Standing Out From The Crowd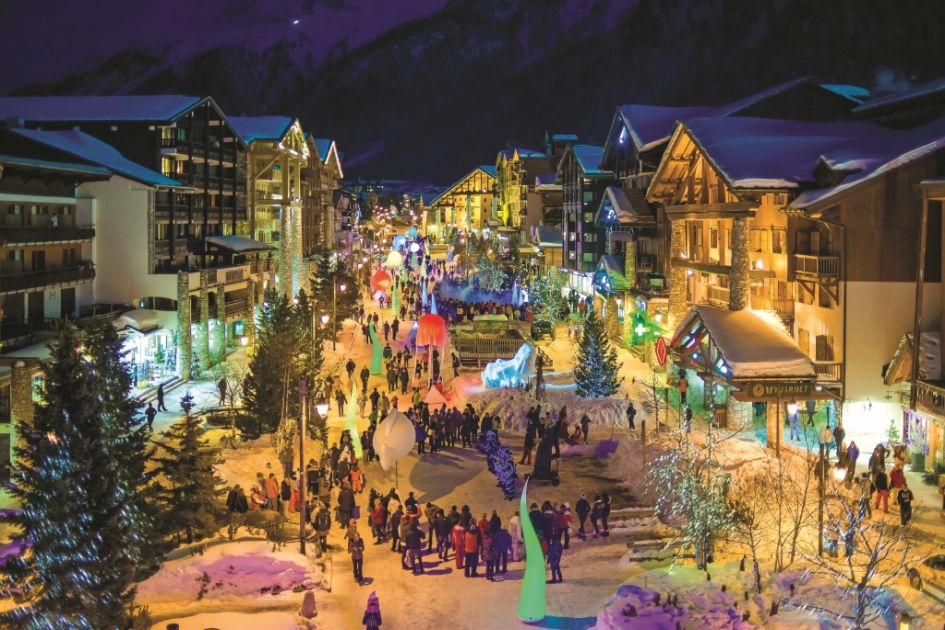 Each year, Val d'Isère is one of the first resorts to open and one of last to close, allowing for 156 days of amazing skiing! There are 300km of beautiful runs to choose from in the Val d'Isère and Tignes ski area, ensuring even the most advanced skiers won't get bored on their winter break.
With a reputation as one of the liveliest resorts in the Alps, the après-ski in Val d'Isère is arguably the best on the mountain, with La Folie Douce and Cocorico starting the party around 3pm every day. However, the town also has an abundance of vibrant bars in which to enjoy a good après-ski session! Not only is there a fantastic choice of après ski in Val d'Isere, but it presents itself as a foodie's heaven with a huge variety of restaurants to explore on your self-catered ski holiday in Val d'Isere or on your chef's night off. There are also plenty of non-ski activities in Val d'Isere so whatever your group configuration, everyone is sure to have an unforgettable ski holiday in Val d'Isere!
Ski Runs In Val d'Isère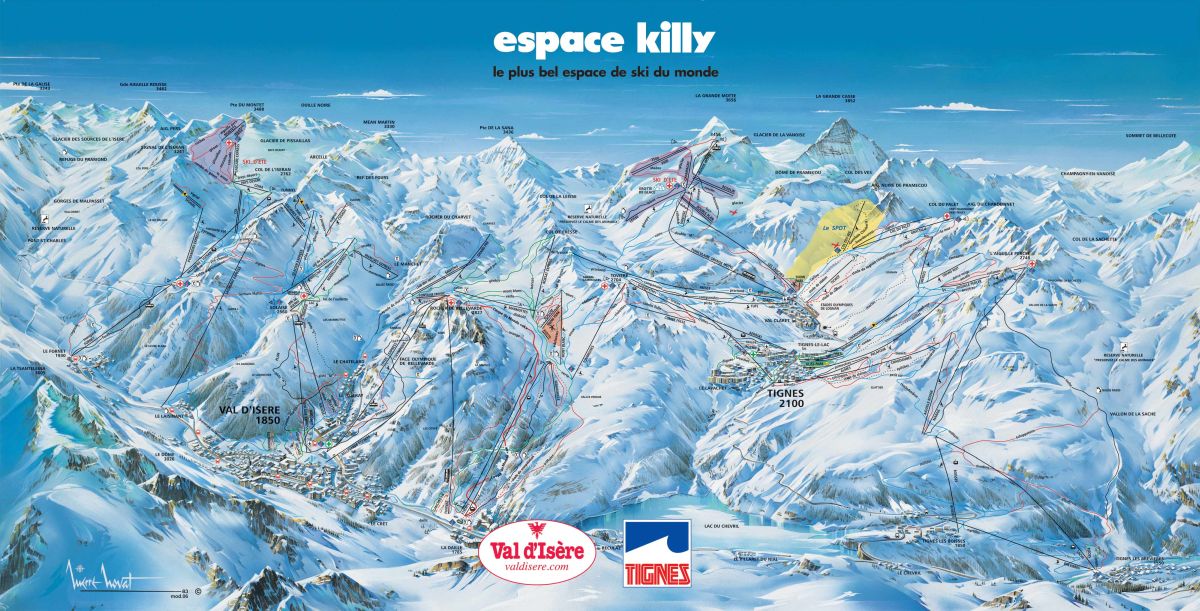 What we love about Val d'Isère is that the ski area can be enjoyed by all abilities and ages. With the revamp of Solaise which can be reached by the new Solaise Gondola, all levels of skier can access and enjoy the mountain with some of the friendliest high altitude beginner slopes in France.
Most intermediate skiers head for the Bellevarde side because it gives access to the ski runs in Tignes and offers so many lovely pistes. Confident skiers must try the World Cup Downhill "OK" run which drops from the top of Bellevarde at 2,827m to La Daille at 1,785m and is a fast rolling run, perfect for thrill seekers!
With stunning views and tree-lined sections, the Mangard run in Le Fornet is a lovely blue run that is great for all the family, especially in the morning when the snow is fresh. Halfway along the descent is L'Edelweiss, a lovely mountain restaurant that is the perfect place to stop for a delicious lunch whilst enjoying the breathtaking views.
Non Ski Activities in Val d'Isere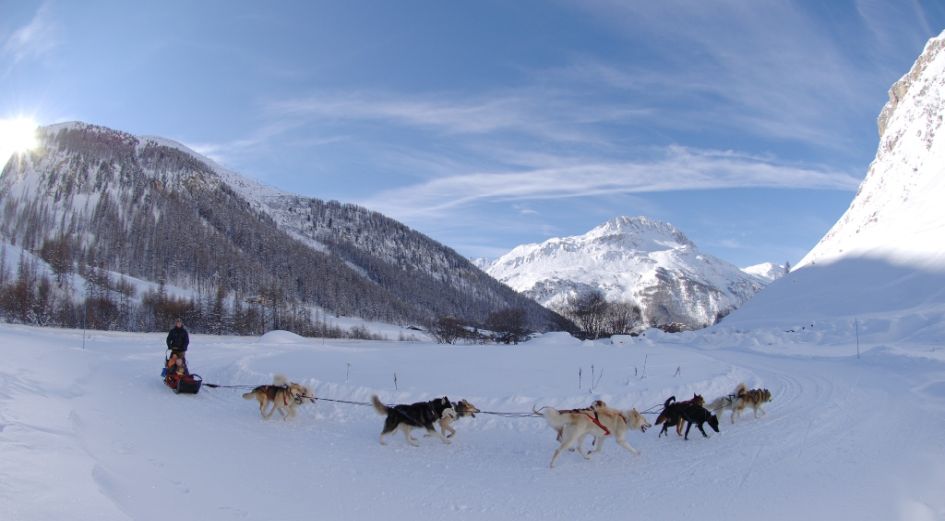 There are so many fun activities in Val d'Isère to keep the non-skiers entertained.
Snowshoeing is a great way to discover a new freedom as you explore a whole variety of mountain trails and take in the spectacular scenery around you.
The Aquasportif Centre is home to swimming pools, spas, indoor football centres and a whole host more – perfect for those looking for a more leisurely activity.
A husky-sledge ride is an exhilarating way to see the stunning scenery in Val d'Isère. You can be whisked away up the Manchet Valley in your very own sled led by a pack of beautiful huskies.
For the adrenaline seekers, there is plenty to get stuck into, from ice diving and ice climbing, to ice driving and speed riding! 
These are just some of the non-ski activities Val d'Isère. There are so many more activities that a non-skier holiday experience offers, so much so that it might just make the skiers jealous!
Restaurants in Val d'Isère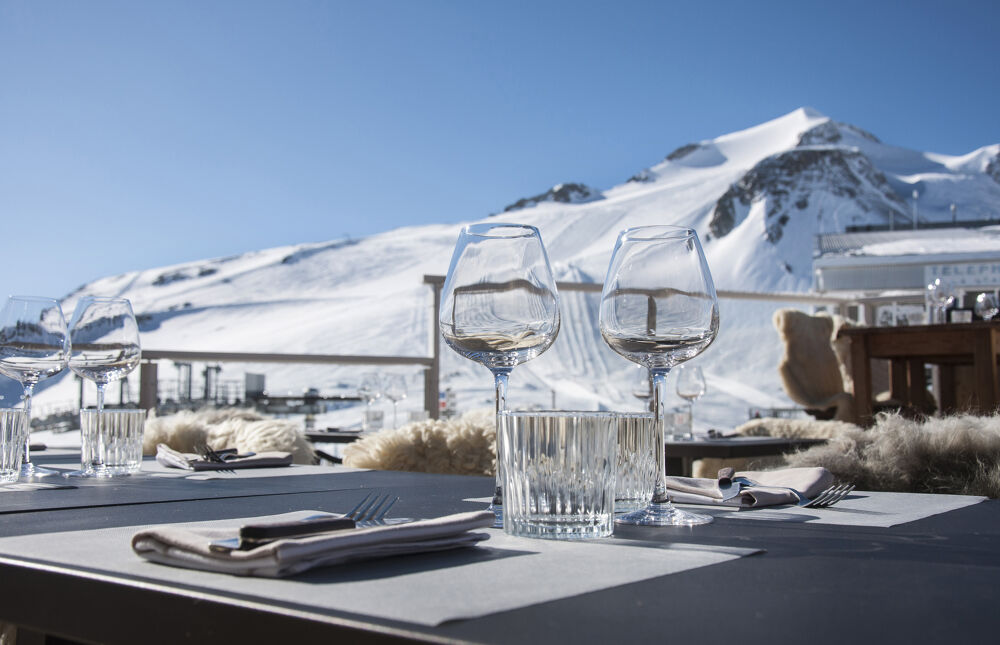 L'Atelier d'Edmond is a 2 star Michelin restaurant that serves delicious French cuisine in a nostalgic, rustic old-style chalet. If you want fine dining in a charming ambience, then you must visit this wonderful restaurant either for a hearty lunch on the terrace overlooking the picturesque village of Le Fornet, or for an unforgettable evening meal. The L'Atelier d'Edmond is at the bottom of the Fornet Pissaillas ski runs, 2km from the Val d'Isère exit, going towards the Col de l'Iseran.
La Mourra restaurant is set in a 5* hotel located in the heart of Val d'Isère. The evening menu is a wonderful fusion of Japanese and French classics that will be sure to tantalise your taste buds. The setting is stylish yet relaxed and with a bar designed to mimic the mountain outside, you will really feel like you're in an alpine retreat.
Le Panoramic is a unique restaurant at 3,032 metres altitude on the Grande Motte glacier in Tignes. Enjoy a gourmet lunch special whilst soaking up the breathtaking 360° panoramic view. Booking is highly recommended as this is a very popular lunch spot!
Awarded the title of "Best Mountain Restaurant" at the European Snow Awards in 2015, Le Signal is a must on your ski holiday to Val d'Isère! With a less formal self service room offering a good variety of lunch choices, and a restaurant that serves traditional French cuisine, there is something for everyone.
Après Ski in Val d'Isere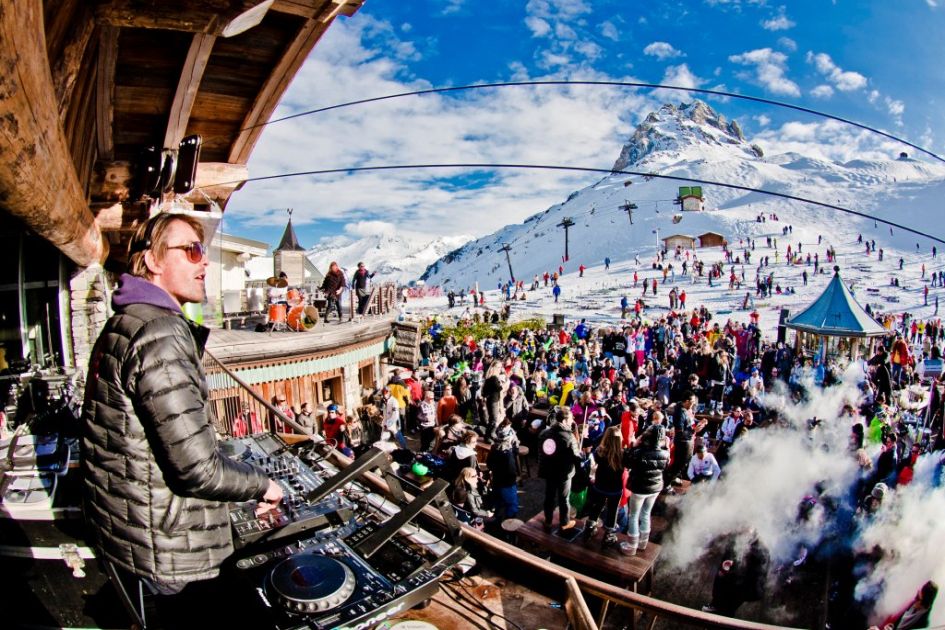 Whether you want to watch a live band over a beer or dance on the tables with a bottle of bubbly, Val d'Isère nightlife & après-ski hits the spot.
La Folie Douce must be the first pit stop on your après afternoon. Ski here to enjoy some fantastic live entertainment and of course, some dancing on the tables in your ski boots!
Cocorico is fast becoming the liveliest bar on the slopes. It's home to some of the best live bands in the Alps and located in the centre of town, it's hard to beat.
L'Étincelle is the perfect establishment for a chilled family apres ski in Val d'Isere. Enjoy a hot chocolate and a light snack before you leave the pistes for the day in relaxed lounge setting or on the sunny terrace. Live bands often play in the afternoon too!
Our Val d'Isere luxury chalets are handpicked primarily based on facilities, location and service to ensure our clients can rest at ease knowing they will be well looked after from the moment their booking is confirmed. Below are just a selection; a taste of what to expect on your luxury ski holiday to Val d'Isere. Click through to our website for the full list of Val d'Isere ski chalets.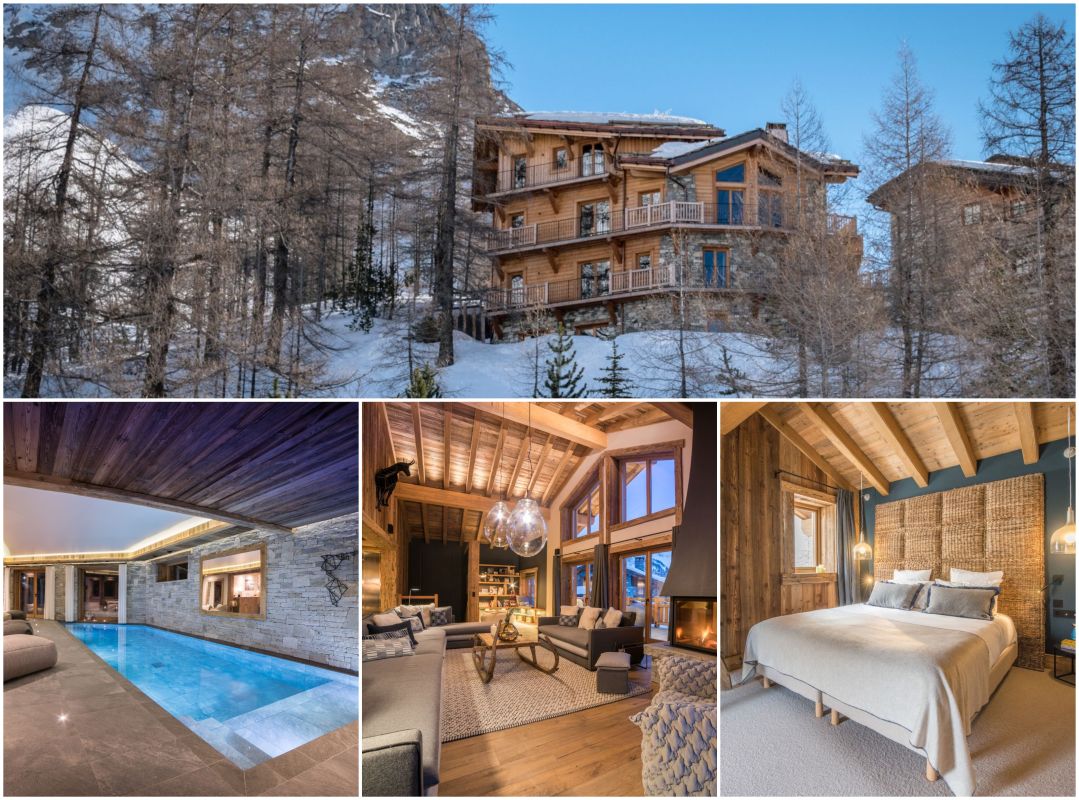 Chalet O Valala is an exclusive luxury ski chalet in Val d'Isere which epitomises a luxury ski retreat. Nestled up in the peaceful woodland location of Le Cret you can benefit from choosing where to start your ski day depending on the conditions. On your return from the slopes, take advantage of the luxurious wellness facilities including an indoor pool and outdoor Jacuzzi to ease aching ski muscles and recharge. Its open plan stylish living space is the perfect area to entertain and celebrate being together with canapes and drinks from the private bar. Despite its peaceful location, everything in Val d'Isere is easily accessible with the assistance of your dedicated in-resort driver service.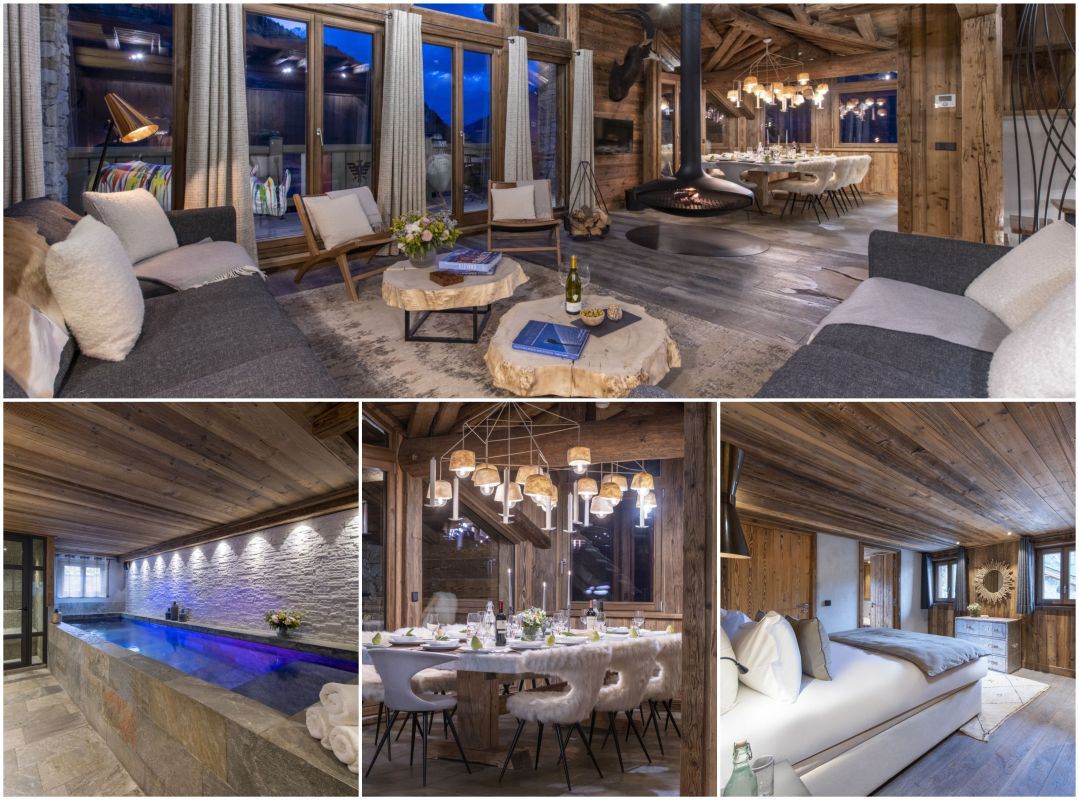 If you're familiar with Val d'Isere, the name of this stunning and chic ski chalet might give away one of its unique features. It benefits from being in a ski-in, ski-out location with views of Val d'Isere's famous piste, La Face. Accommodating up to 14 guests across 380sqm of space, Chalet Face À Face offers the perfect opportunity to bring together family and friends for a wholesome and luxurious ski holiday in the French Alps. Not only will you be well looked after by the wellness facilities, but also the top level service will ensure you can well and truly put your feet up.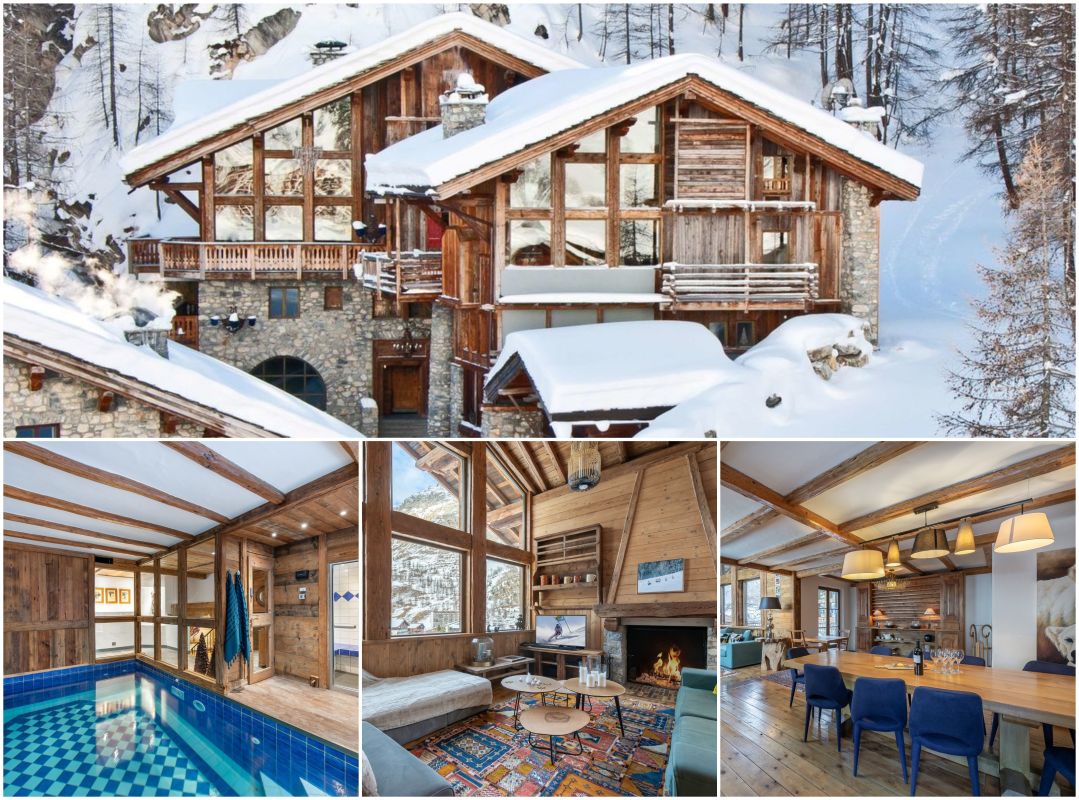 Keeping within the traditional alpine style but with a contemporary flair, Chalet Alice is a popular chalet in Val d'Isere and offers fantastic value for luxury. Accommodating just 8 guests, Chalet Alice is a great option for a small family ski holiday in Val d'Isere. You can enjoy quality time like no other, enhanced by the private swimming pool, sun terrace and stunning surrounding mountain scenery.
So there we have it, a quick guide as to why Val d'Isère is one of the best ski resorts in Europe to take a luxury ski holiday! If you'd like to speak to one of our Ski Specialists about a luxury ski holiday to Val d'Isère or would like some more information on any of the above chalets in Val d'Isere, please do not hesitate to drop us an email or give us a call on +44 (0)1202 203650.