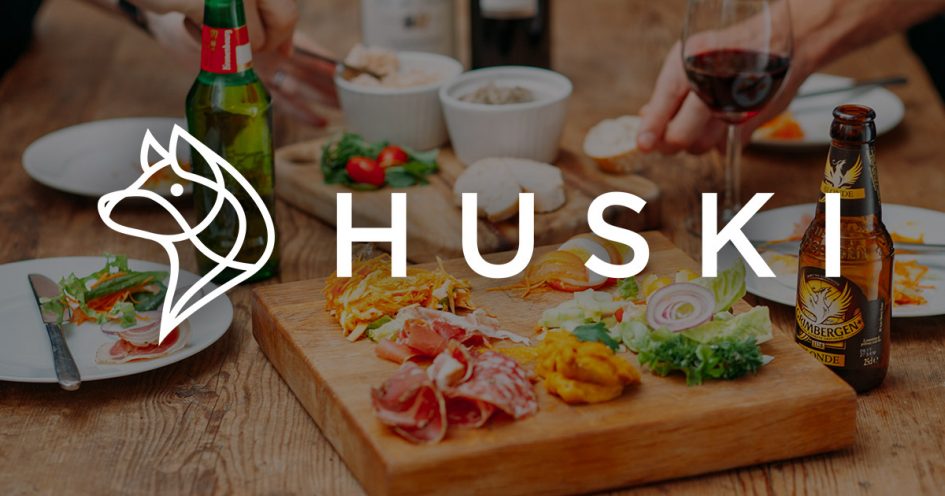 If having to cook whilst you are on your ski holiday is the reason you avoid luxury self-catered ski holidays, then we may have the solution to your problem. How about quality, homemade meals delivered straight to your luxury self-catered ski chalet? With a variety of menu choices, Huski ski chalet food delivery gives you the freedom to tailor your own alpine catering and deliver it straight to your door in all 257 ski resorts in the French Alps.
You can enjoy all the benefits of having independence in your self-catered ski chalet with no need to worry about a week's food shopping, or indeed finding the energy to cook for the group after a hard day on the slopes. Read on for an exclusive insight into how Huski food delivery service can transform your luxury self-catered ski holiday.
Once upon a time…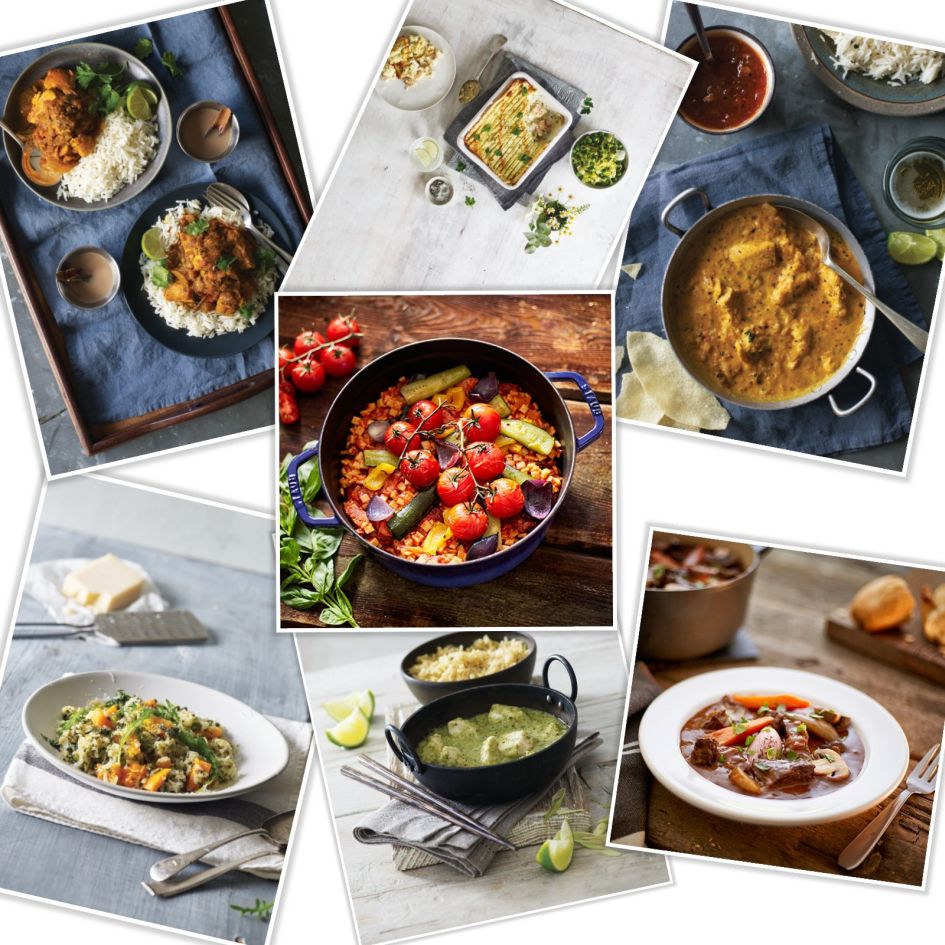 Four years ago, Huski started delivering the formidable and delicious Cook Food to a select number of resorts in the Tarentaise, most notably Val d'Isére, Tignes and St Foy. What started as a personal goal to make self-catering ski holidays easier quickly snowballed into a revolution.  Gone are the days of boiled pasta and long supermarket queues, gone are the days of arriving into resort late at night with no food, no drink and no fun. Thanks to Huski you can now arrive in La Plagne, Les Arcs or Megève, go to your self catered chalet and open the fridge to a glorious bounty of cold wine, chilled beers, cakes and soft drinks. Turn on the oven, open the freezer and take out a tartiflette, lasagne, onion tart, macaroni cheese, or a beef bourguignon. Or even, and whisper this one, beef madras, chicken jalfrezi, vegetable korma and a naan bread. Yes, you can even have a curry and naan breads delivered. Those hungry travellers will be enjoying the delicious feasts in no time.
The Early Bird Catches the Worm
Only the dedicated and truly motivated are awake at this time in the morning.  It's 4 am and the first Huski vehicles are leaving the Bourg Saint Maurice kitchens. There is a soft bed of snow on the road and tiny flakes are still falling. Huski 1 turns left and heads down towards Moutiers and the 3 Valleys. Courchevel, Meribel, St Martin de Belleville and finally Val Thorens, all before the first lifts open. Van 2 makes way in the opposite direction, heading up to Tignes, Val d'Isére and St Foy. Driver 3 has the most beautiful drive; there are deliveries to be made in the Portes du Soleil. Avoriaz, Morzine and Megève are all on the route. This is the early morning routine for Huski, the most ambitious and customer focused chalet food delivery company in the Alps. And now proud partner of Ski In Luxury.
Excited by the success of Cook, Huski decided to bring some local food talent and dishes to the table. So they built a kitchen in the Alps and started cooking. But what to cook? Think of the most iconic dish from the French Alps. Chances are you are thinking of one of three dishes. Huski went with the tartiflette, the most delicious, authentic and friendly dish from the Savoie. To get the recipe their customers crave, the team of Huski chefs spent the summer locked up in a local French restaurant perfecting the quantities of Reblochon, choosing the right potatoes, just the right amount of cream. Do you add white wine or not? How many lardons to add? It was like a cheesy science experiment for grown up food lovers. Some say it is the best tartiflette in the Alps. We wouldn't argue with them.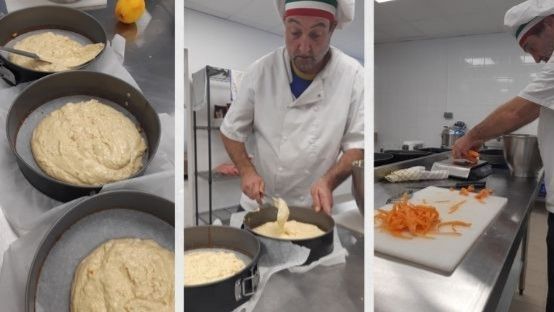 While Head Chef Nick is busy sourcing ingredients and looking after recycling, dessert chef Rob is in the kitchen making cakes. Cakes, cakes and more cakes. If you have ever stayed in a catered chalet then afternoon tea time is often an unmissable part of the week's adventure. Now you can go to a self-catered chalet and have the same experience with a ski chalet food delivery. Trained in the high patisserie arts of a French baker, Rob has dedicated his life to sugar, chocolate and egg whites. He whisks and beats and folds the mixture like a Russian ballet dancer gliding over the ice.

Time is the most precious commodity. On a skiing holiday it is priceless. Family, friends, après ski, saunas, hot tubs, more après ski, sightseeing, shopping. There are so many ways to spend your time on your holiday that cooking and food shopping really shouldn't be one of them.  To give that time back you can choose to have Huski deliver dinner for the week. Or you can have more flexibility and choose the number of days. There are nice restaurants in France; you may want to eat out a couple of nights. Huski flexi menus give you that choice.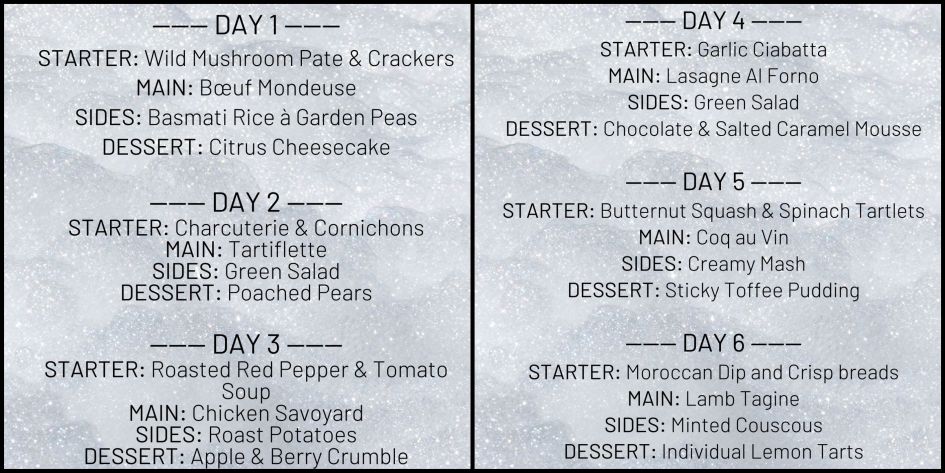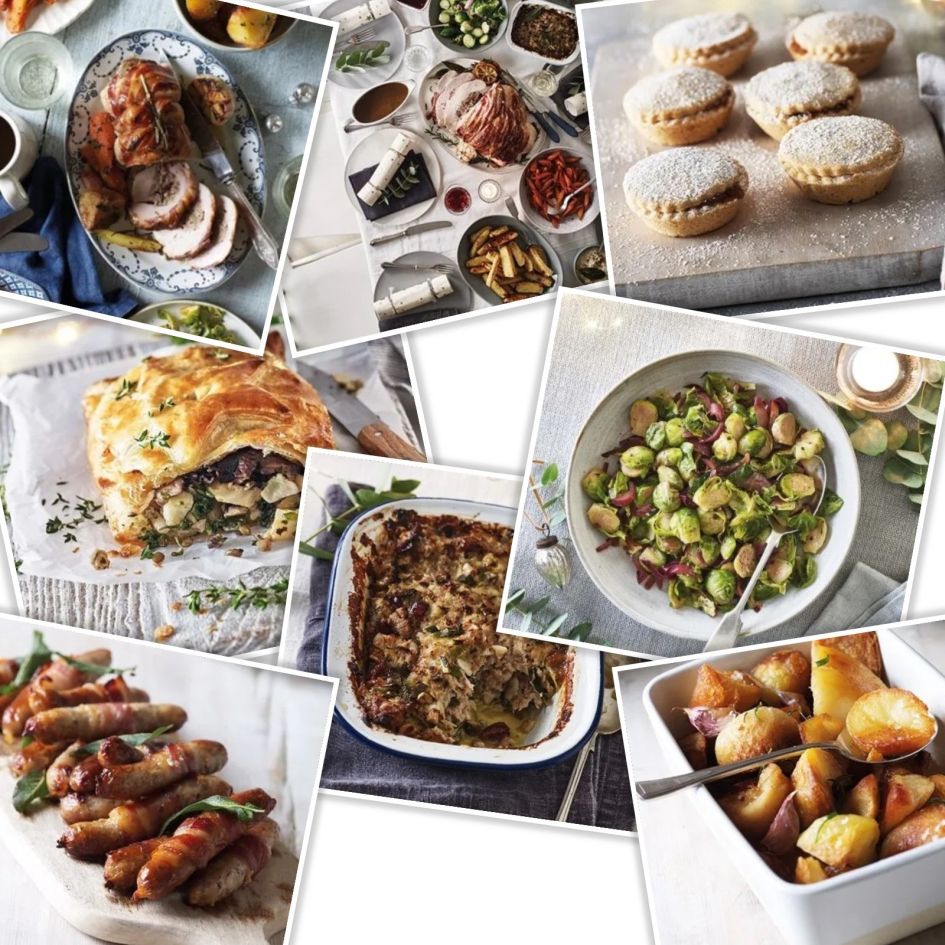 There are some things not even Santa Claus can deliver. One of Huski's best-selling meals is their Cook Christmas lunch. Turkey with all the trimmings, on Christmas Day in Meribel. Now that really would be a Christmas to live long in the memory. Ski in the glorious December sunshine, stop off for a vin chaud or 3 late afternoon before heading back to your self catered chalet, open some presents and spend a real Christmas lunch with your nearest and dearest.
Dairy free, gluten Free, vegetarians and vegans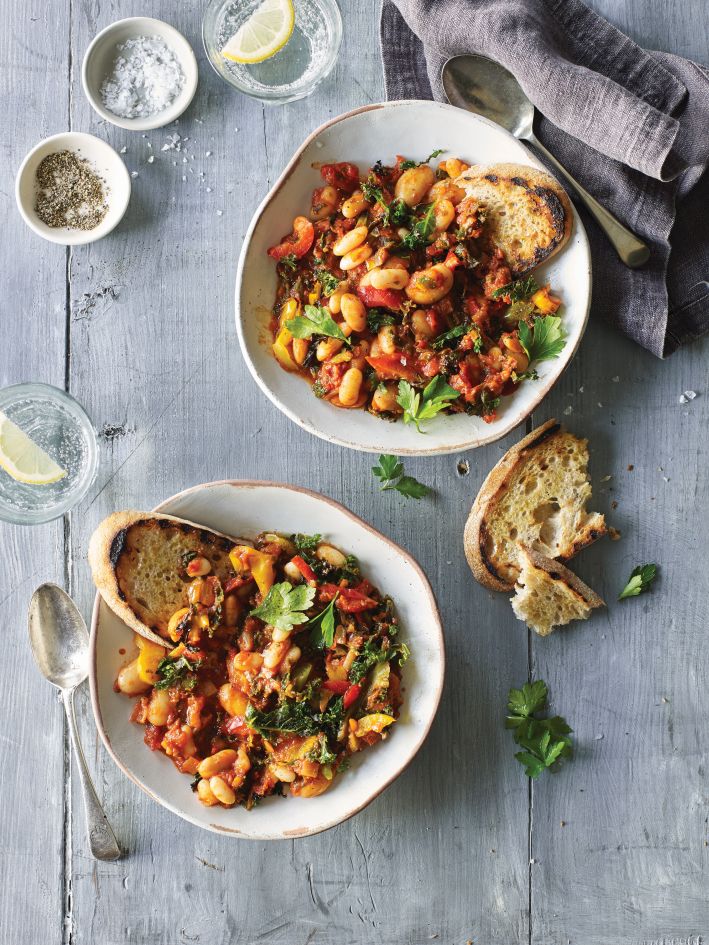 Are you a vegan? Follow a gluten or dairy free diet? Then you will be more than aware of the sheer difficulty of finding something to eat in the Alps, let alone something nice to eat. There are vegans who ski and only eat chips for a whole week. Until now. With over 20 vegan dishes, 40 gluten free dishes, 30 dairy free dishes and over 50 vegetarian options, whatever your dietary requirements, Huski has something for you.
Sustainable Food Delivery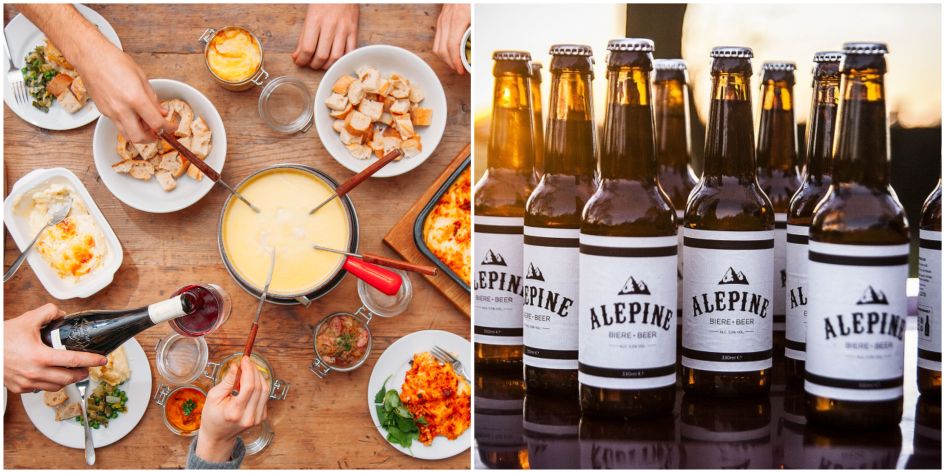 As well as his culinary skills, Head Chef Nick Casey is a conscientious believer in all things local. Trained on the high seas cooking gastronomic voyages for the worlds rich and famous, Nick developed a keen sense of sustainability, environmental awareness and sourced ingredients. He brought this philosophy to the Huski kitchen, and the results have been stunning. All of the meat and vegetables are sourced in the Tarentaise valley from responsible farms and trusted growers. The Reblochon is straight from the Tarentaise cow, the tender beef in the Mondeuse likewise.  Having the freedom to choose the finest ingredients was paramount to Nick's Savoyard menu, and I think you will agree, the proof really is in the pudding.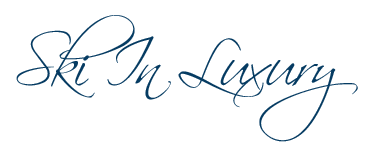 A self-catered ski holiday has never been easier. If you are intrigued by the ski chalet food delivery concept and would like to give it a go, you can fill out the form below and place your chalet food order with Huski for your next self-catered ski holiday. If you would like to find out more or book a luxury self-catered ski chalet, please do get in touch on +44 1202 203650 or send us an email and the team at Ski In Luxury will be more than happy to help.