Tivoli Lodge, Davos
Rega Pass, Switzerland
Fully Catered, Sleeps 12-18
Prices & Availability
Add To My Wishlist
Features
Indoor swimming pool with jet stream
Air-jet massage Jacuzzi
Sauna
Stone steam room
Relaxation Area
Indoor soft play gym
Extensive Wine Cellar
Open Fireplace
WiFi
Ski Room with boot warmers
Library
South-facing terraces and balconies
Private Garden
iPod Docks
PC corner
Garage Parking
Location
Tivoli Lodge is located on the exclusive Paludastrasse. The chalet is ski in ski out and the nearest lifts are only 200m away on skis (under a minute's chauffeured drive). The centre of the village is a 2 minute drive away.
View Location Map
The Property
The Majestic Tivoli Lodge has set a new benchmark in Alpine Luxury.

If ever there was a chalet destined to redefine Alpine luxury, Tivoli Lodge is it. One of the most desirable mountain retreats anywhere, this fabulous design-led chalet is intensely discreet, yet ski-in ski-out and only a two minute chauffeured drive from the centre of the village. The traditional exterior belies a chic and contemporary interior with more than 700m2 of living space and sensational views from the south-facing windows towards the highest peaks of the Engadine.

Tivoli sleeps up to 18 guests in superlative style, with two master bedroom suites, four further bedrooms, plus six more single beds in a delightful children's bunk room. It is perfect for entertaining, with a majestic dining room overlooking the Davos valley and multiple living areas, library and study.

Tivoli is perfect for relaxing too. The property boasts a spa complex housing the stone indoor pool with a jet stream, massage waterfall and air-jet massage, jacuzzi and a separate sauna and steam room complex. For the younger guests the chalet offers an incredible indoor two story soft play gym for up to twenty children.

Prices are based on up to 12 adults and 6 children taking exclusive use of the chalet and includes full gourmet chalet catering and service. No travel included.
Room Layout
Living area: 700m2

• 1x Twin/super-king size bedroom with en suite bathroom, fireplace and private balcony
• 4x Twin/super-king size bedroom with en suite bathroom
• 1x Bedroom with 4 full size bunk beds
• 1x Twin/double bedroom with private bathroom and balcony
View Floor Plan
Services and Inclusions
If you want to sleep until noon, breakfast will be ready when you wake up and not before. If you want to carve the first tracks at dawn, your boots will be ready, warm and waiting. There are no other guests in your private chalet. The team, carefully picked from the best in the service industry, are there to ensure your comfort and your comfort alone.

Our Manager and Assistant Manager are experienced professionals, and they are always on hand to take care of you. When you arrive, your chalet Manager becomes your personal concierge. With a superb knowledge of the surrounding area and excellent contacts, you'll always know what to do and where to go. When you stay at Tivoli Lodge, you'll often be greeted like a regular at the smartest places in town, even if you've never been there before. Our Manager can organise just about any experience you can think of, from high adrenaline héli-ski adventures to building your own personal ice bar on a remote mountainside.

Our chef has worked in several Michelin starred restaurants and he will be delighted to discuss exactly what you want. For more formal dining, he can create gastronomic magic. If you want old favourites, classics or comfort food in front of the TV with the family, he can do that too.

Tivoli Lodge has chauffeurs and 2 vehicles dedicated to your service. Courteous, skilful and safe, our drivers have passed a comprehensive training programme. Always on hand, the chauffeurs will be flexible to fit in with your plans. Our chauffeurs are available 9am-11pm, after which time we would be delighted to organise a taxi.

We choose all our staff for their genuine passion for hospitality and their discretion. They always know just when to offer the right thing: to warm the steam room and sauna for you at the end of a long day on the slopes, or to arrive with a chilled glass of champagne by the pool.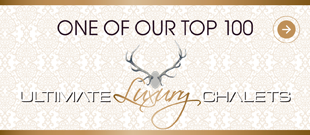 Prices
Arrival
Nights
Price
Key
12 Dec 19
7
BOOKED
19 Dec 19
9
BOOKED
28 Dec 19
7
BOOKED
05 Jan 20
7
CHF 87,360
CHF 74,250

Discounted if booked by 1st December

12 Jan 20
7
CHF 63,600
CHF 57,240

Discounted if booked by 1st December

19 Jan 20
7
BOOKED
26 Jan 20
7
BOOKED
02 Feb 20
7
CHF 71,000
CHF 63,900

Discounted if booked by 1st December

09 Feb 20
6
CHF 69,200
CHF 62,280

Discounted if booked by 1st December

15 Feb 20
8
BOOKED
23 Feb 20
7
CHF 68,080
CHF 61,290

Discounted if booked by 1st December

01 Mar 20
7
CHF 70,100
CHF 63,090

Discounted if booked by 1st December

08 Mar 20
7
BOOKED
15 Mar 20
7
BOOKED
22 Mar 20
7
CHF 63,100
CHF 56,790

Discounted if booked by 1st December

29 Mar 20
7
BOOKED
05 Apr 20
7
BOOKED
12 Apr 20
7
CHF 63,100
CHF 56,790

Discounted if booked by 1st December

Currency

This property will be quoted and charged in Swiss Francs.
Prices Include
Bollinger champagne reception
Dedicated service from the chalet staff
Concierge service
Tea or coffee in bed, breakfast and afternoon tea daily
Champagne and canapés
Magnificent dinners prepared by the chef (6 nights/week)
Carefully selected wines and an open spirit bar
Children's lunch and supper every day
In resort chauffeured 4x4 (9am-11pm)
Feather pillows and duvets
Personal bathrobes and slippers
A hairdryer in every bedroom
Soaps, bubble baths and shampoos
Fresh flowers and daily newspapers
Contact Us
View Wish List

You must be logged in
The Blue Skies Lifestyle Collection