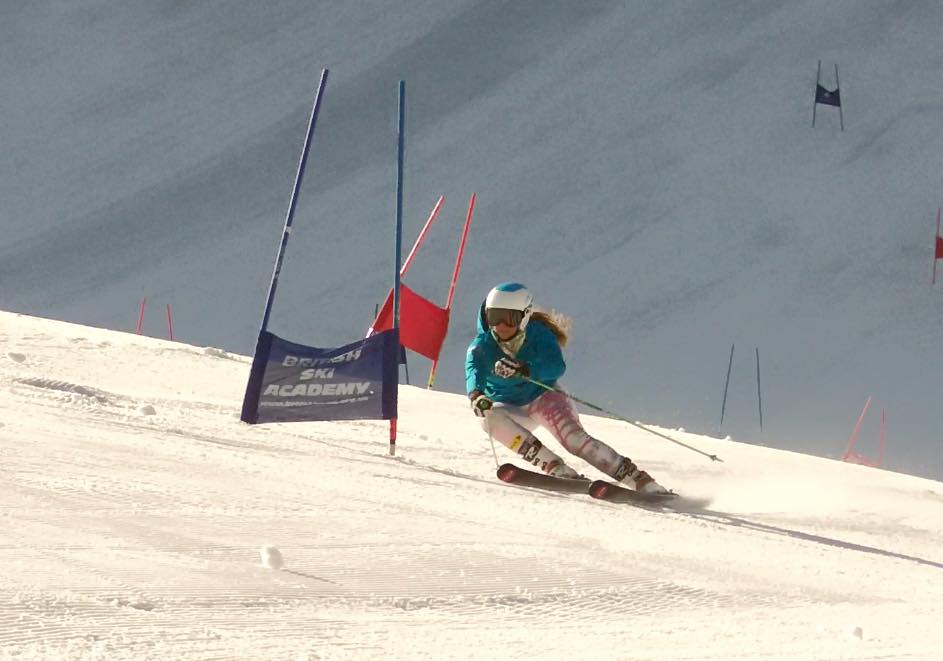 Ski In Luxury are not just about selling chalets, we are also very keen skiers ourselves  and we are very passionate about the Ski Industry. We love supporting up and coming skiers and following them on their journey on the slopes. One up and coming skier is a British alpine ski racer, member of the Wales Elite Alpine Ski Team and an all round rising star! Introducing Nia Jenkins…
SIL – Hello Nia! Please can you tell me a little bit more about yourself?
NJ – I'm a 20 year old alpine skier from Norwich in England. I ski in the Wales Elite Alpine Ski Team and I train with the British Ski Academy in Les Houches, France. I have spent the last two years competing all over Europe and coaching the younger athletes at the academy. I'm about to start a degree at the University of Manchester to study French with Business Management. I'm attempting to balance my skiing career with studying! Last year I was a winner in the Jack Wills Extraordinary Young Brits Award in the endurance category for my achievements, dedication and promise for my skiing.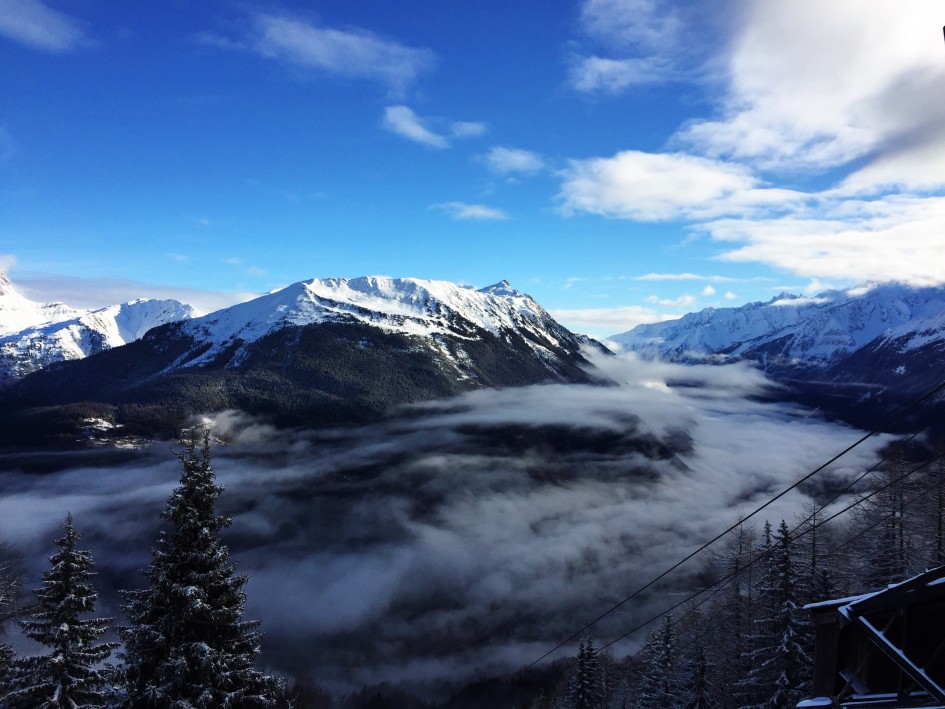 SIL – When did you first get into Alpine Skiing?
NJ – I first put on skis aged 3 in Val D'Isere, I can't remember it but my parents told me I absolutely hated it at first! From the age of 5 I took up skiing at my local dry slope in Norwich. I took more lessons and progressed to a club which did a session every weekend. I've always been naturally competitive and couldn't wait to start racing!
When I was old enough to join the race team aged 7 I started competing within the Eastern Region, progressing to National races aged 9. This is when I started racing out on snow too. I competed in a few British run races and when I got the opportunities, while on holiday I competed in races organised by ESF Ski School in France (Fleche and Chamois).
At the age of 11, I won the overall national series for my age group and was awarded a bursary for the British Ski Academy. From then on I spent even more time out training and racing throughout the winter and continued racing on dry slope until 2011 when I took the decision to focus on my snow skiing only.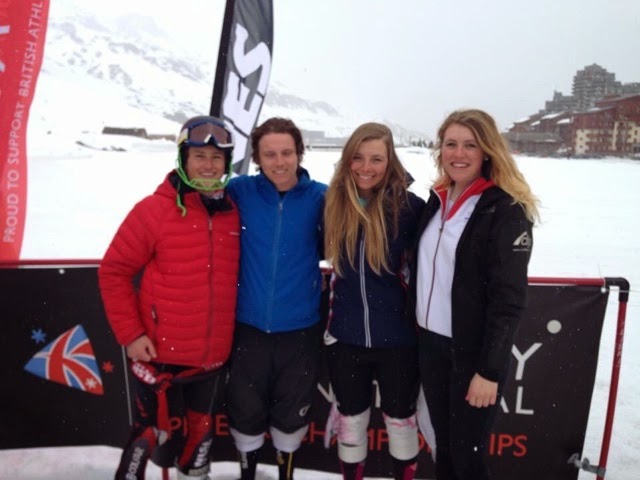 SIL – Can you give us a little more info about the Wales Elite Alpine Ski Team?
NJ – It's a small team that is balanced across alpine skiing and skiing on artificial slopes within the UK. We have a pathway from Welsh Ski Academy, Wales Race Team and Wales Elite team. Together it is group of Wales' best and up and coming skiers. We have our National Alpine Championships held in Champery – Les Crosets in Valais, Switzerland every January. Open to all nations. There is also a dry slope championships held in Pontypool in Wales every September.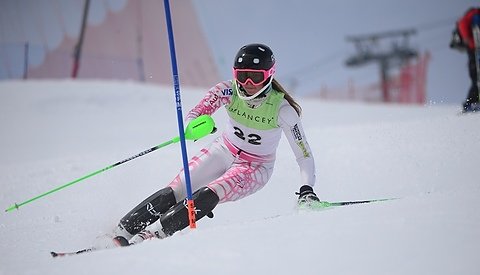 SIL – What do you do to keep fit when you are not on the slopes?
NJ – During the winter season It's important to maintain the fitness you built in the summer! A lot of emphasis is put on leg strength and agility and core strength. Agility training usually involves exercises through ladders and short sprints round cones. Core strength I like to mix up resistance training in the gym and pilates. I like to go yoga it's a good way of stretching off and relaxing after training, good for flexibility and injury prevention.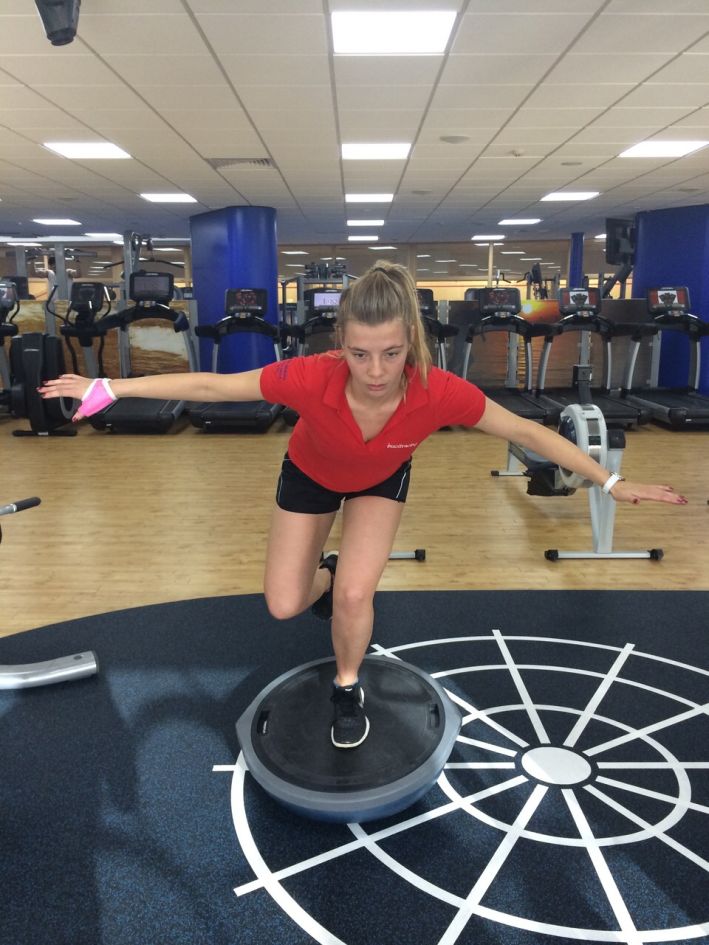 SIL – Have you got any ski fitness tips for our readers?
NJ – Maintaining a good level of cardio endurance and muscular strength is key for getting your most out of your days on the slopes – especially at high altitudes. It's also important for injury prevention! Most skiers prefer cycling to improve cardiovascular endurance along with interval training as it replicates the fitness needed for skiing. The best way to improve muscular strength is through resistance training focusing on your quadriceps, glutes and hamstrings as these are the muscles you use most when you are skiing!
SIL – Which ski resort is your favourite and why?
NJ – Good question! I spent a large amount of time skiing in Val Thorens when I was younger and I still race there nowadays. With it being so high, there are usually large amounts of snow even into the late season and being in the 3 Valleys there is so much linked skiing to be done you can never get bored! Although I love skiing in Val Thorens it's not the prettiest of places. I visited Zermatt for the first time this summer glacier training – awesome conditions and a beautiful town I really liked being there so I'd love to visit again in the winter!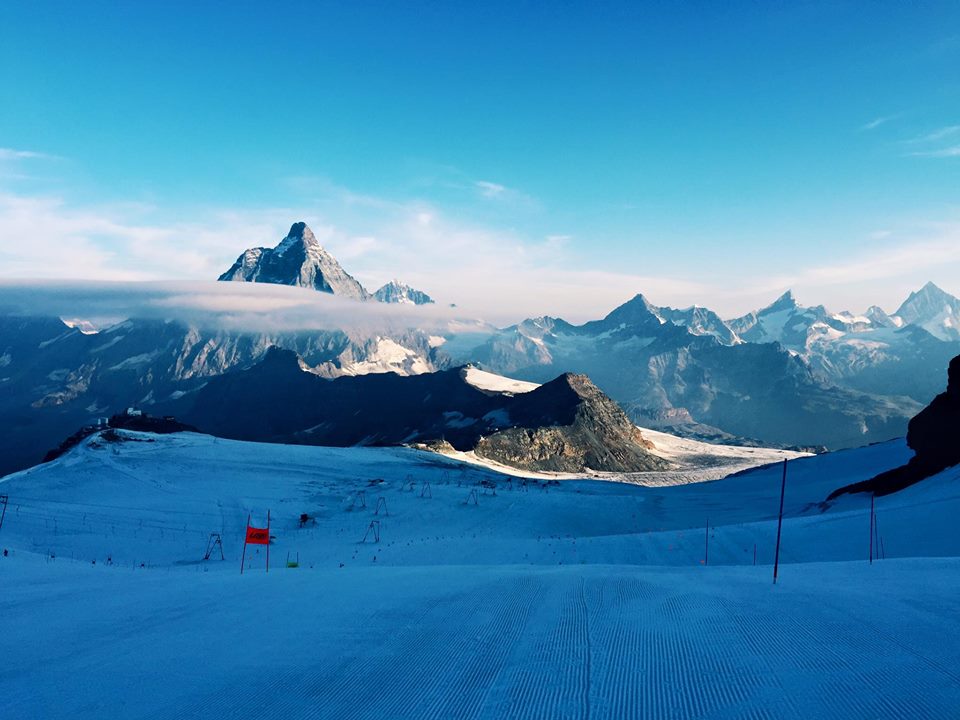 SIL – Are there any resorts you have not yet skied that you would love to get to?
NJ – I'm yet to go and ski over in North America, I'd love to visit Whistler and any resorts in Colorado. I've skied in many resorts around France and northern Italy, most of the time for racing. However that usually means I ski one or two pistes for the race and that's it! I'd love to ski more around the Portes du Soleil ski area. I've raced in Morzine, Les Gets and the Welsh National Championships are held in Champery and Les Crosets but there's so much to ski. I'd love to get the chance to ski more powder and freeride. My winters are usually focused around racing. There are still many parts of Chamonix I'd love to explore and head over to Verbier too!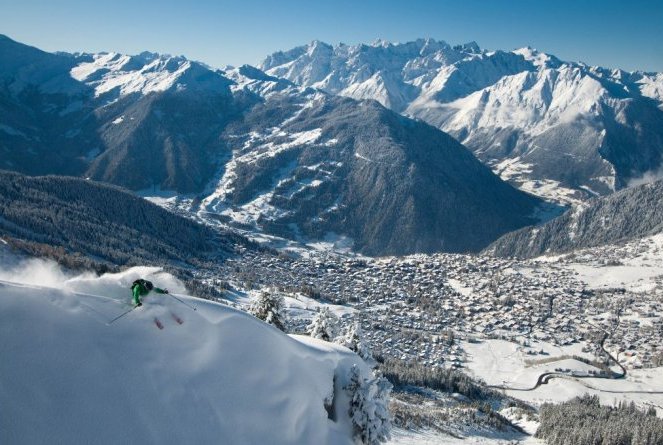 SIL – In the summer you coach for the Norfolk Snow Sports Club. Can you tell us more about that?
NJ – Norfolk Snowsports Club is without a doubt one of the best dry slope facilities in the UK (not that I'm biased or anything) and has a really strong race team across all ages. I worked with the younger guys usually under 12 years old. I'm really hoping a lot of the younger ones will make the step up to race at a national level and have ambitions to take their skiing further! Whenever I'm coaching I try to keep in mind what I would have wanted as an athlete at that age. Having the background in racing definitely helps. Coaching while I'm racing also means I'm constantly giving myself feedback and learning more about myself and ways to improve my own skiing and coaching.
SIL – How do you train for the ski season during the summer months?
NJ – During the summer I like to do road cycling it's a really good way to do cardio with low impact on the knees. I still spend a lot of time in the gym but it's easy to get bored quickly so I like to vary things up. If I can I will always try to get back to the alps in the summer, I miss the mountains! I love going back to Chamonix and Les Houches and go hiking and biking. I got into surfing and paddle boarding this summer and loved it! So If I get the opportunity I'll add that into my training again too!
SIL – What's next for Nia Jenkins?
NJ – I'm about to start my degree at Manchester so I've getting my head down to work before I plan to do a camp in Canada for 6 weeks over November and December. The camp includes both training and racing in Slalom, Giant Slalom and Super G events. The rest of season will determined by results and if I can get funding together.
The team here at Ski In Luxury wish Nia all the best for her degree and we are really looking forward to seeing more of her on the slopes! Thank you so much for talking with us Nia!