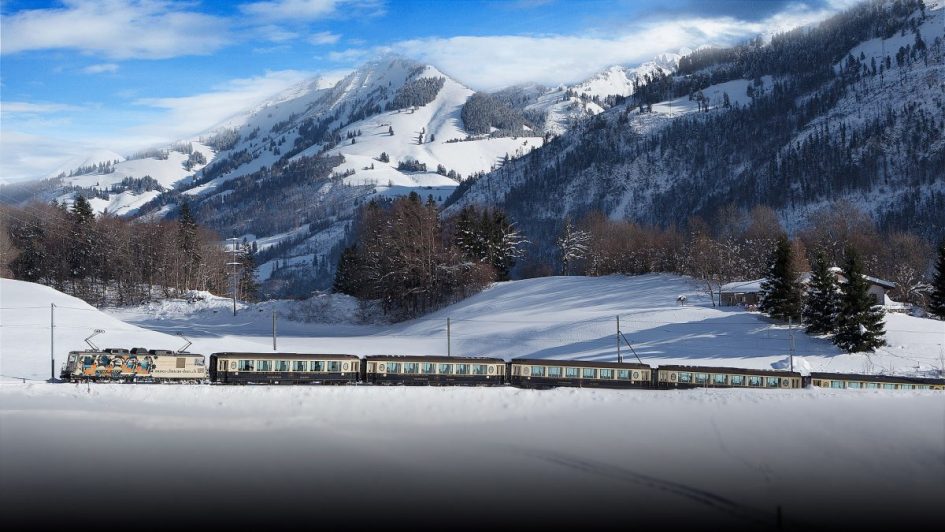 So you are thinking about your next trip to the Alps and are contemplating all the different ways that you could get to your chosen resort. If your first thought is "what is the nearest airport I can get to?"…..why not look at getting to the Alps by train?
The thought of transporting your family and all your bags to the airport just to be greeted by queues upon arrival hits you in the face like a punch from Rocky Balboa! On top of this you have the hassle of getting your family checked in, to then be cramped on board a plane for another hour or so.
Why go through all this painful procedure when you can get the Snow train straight from London to the Alps?! Space, comfort and incredible vistas are all available to you whilst travelling by train. This was exactly the thought Daniel Elkan had, a freelance journalist and creator of Snowcarbon. A website that provides up to date information on how to get to the mountains via rail.
Lucky enough for us, we got to catch up with him and get the low down on how the idea of Snowcarbon came about, his favourite rail journeys, the advantages of travelling by train to the Alps and which train experiences are a must to tick off this coming winter.
W – For those that haven't heard of Snowcarbon, please can you give us the lowdown of who you are and what you do?
DE – Snowcarbon is an independent website that helps skiers find out how to travel to the Alps by train. I launched it because, although rail travel is such a fantastic and enjoyable way to get to ski resorts, it's often difficult to find out about the journeys:  which resorts you get to, journeys schedules, what the journeys are like. So I think the site does something quite useful – and skiers often write in to say how helpful it is, which is a good sign!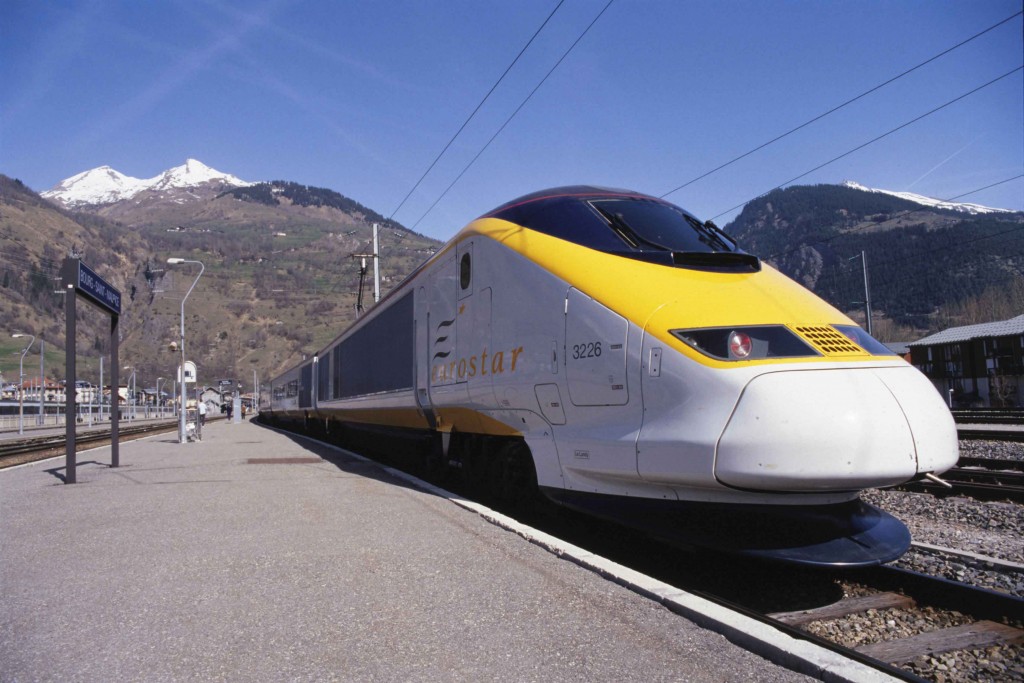 W – Where did your interest in travelling to the Alps by train stem from?
DE – When I first was invited skiing by some friends, I didn't have a clue about the Alps in winter – or how to get there. I got up at some insanely early hour – as instructed – to get on a flight and it took all day to get there.
On the next trip, after another long and tedious journey by plane, I spotted a train station nearby as our airport transfer approached the resort.  I wondered whether we could have come by rail instead, looked up the journey and realised it wouldn't have taken us much longer by train.  I decided to organise the next holiday by train – and now always do so. So now the journey becomes part of the holiday – more enjoyable and more Eco-friendly.

W – Tell us more about why people should look to travel to their chosen ski resorts by train. What are the advantages and disadvantages?
DE – If you are travelling with a group of friends, or with family, you are going to be able to get some quality time on the train. It's such a social way of travelling compared to flying – it feels so different when you are not shuffling between queues. Flying always seems like it won't take long, but door-to-door it does.
The train takes all day too, but it's quality time. The scenery is magnificent, and you arrive far closer to your chalet than you would if you fly. Some journeys do require a change of station in Paris, and with your ski luggage with you that might seem like a faff. But it's so worth it – and you can change by pre-booked taxi, which makes it very straightforward. People are used to flying, of course, and the industry often assumes that people want to fly. So the problem can be persuading your friends to travel differently. Once you do, they will thank you for it!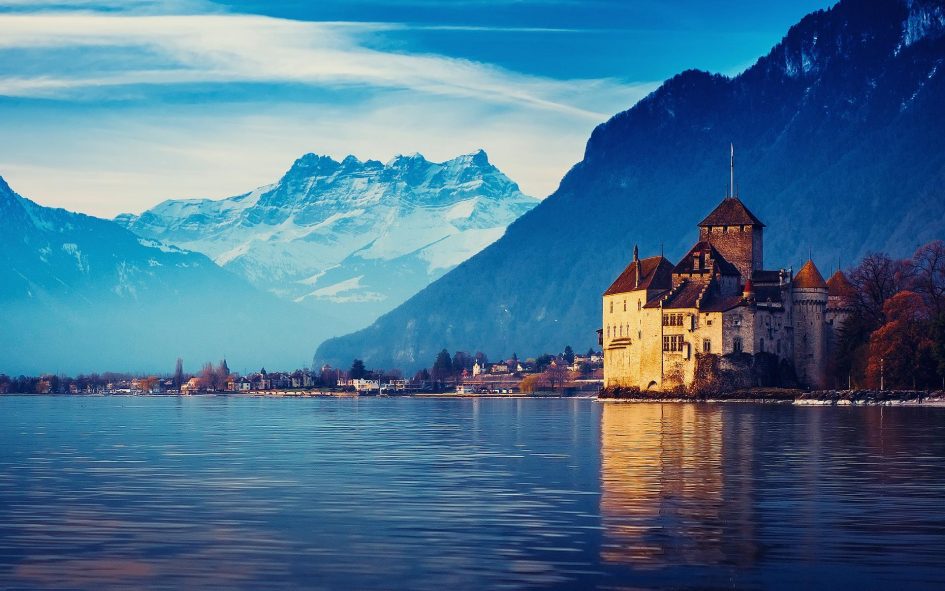 W – Have you noticed any trends throughout the last few seasons in terms of number of travellers opting to take a train into resort?
DE – There is certainly increasing interest in train travel as more skiers find out about their options. This season Eurostar has put on two extra Ski Trains during half-term to cope with demand. Last year Eurostar launched it's new London – Lyon direct route, which created more rail journey options to the Alps.
What I see are more skiers trying indirect routes. There are many skiers who will only fly now if they have to, because they really enjoy the rail travel. But the ski industry and rail industry, in what it offers skiers who want to travel by train, is way behind the demand.  It's like the situation 20 years ago with supermarkets and organic food. Then, you could hardly find any; now it's huge, and still growing.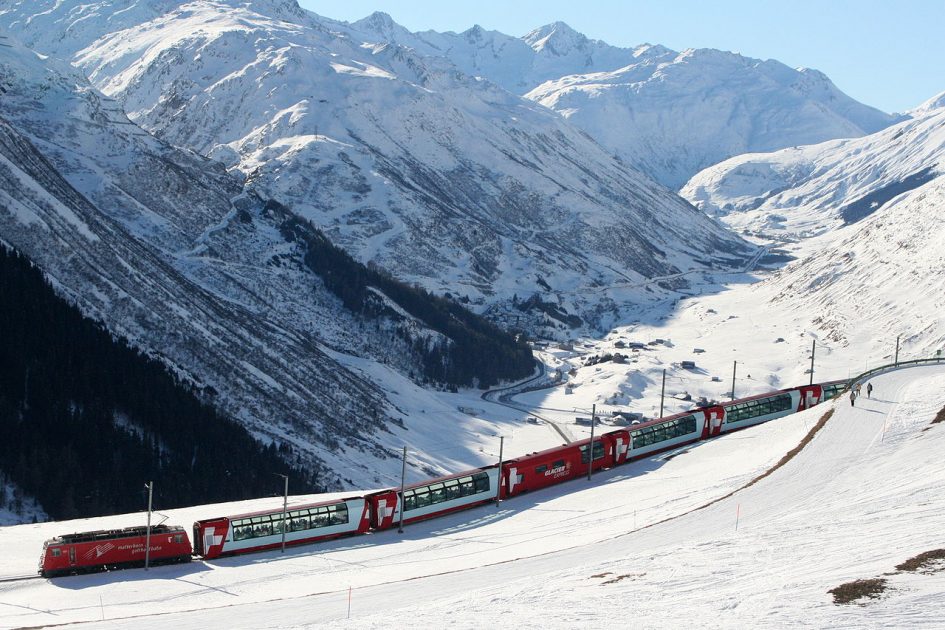 W – Are there any particularly memorable routes that you would recommend someone who hasn't travelled to a resort by train before?
DE – If you've never been on the train, I'd try the direct Ski Train because it can knock the pants off flying without even thinking about it. The journey via Lyon, outbound particularly, makes things easy, and you can reach resorts such as Alpe d'Huez and Megeve with only a platform change.  Down to Zermatt, Saas Fee and Verbier takes a bit longer, but going through Switzerland by train is wonderful.
London to St Anton in Austria is another wonderful journey, with ringside seats past the vast Lake Zurich and Lake Wallen and through the spectacular Arlberg Valley.
These longer journeys can, as an option, be broken up by a stay in Paris for one night on the outbound. So you get to have dinner in Paris and the next morning take a train to the Alps. It's a lovely way of doing things.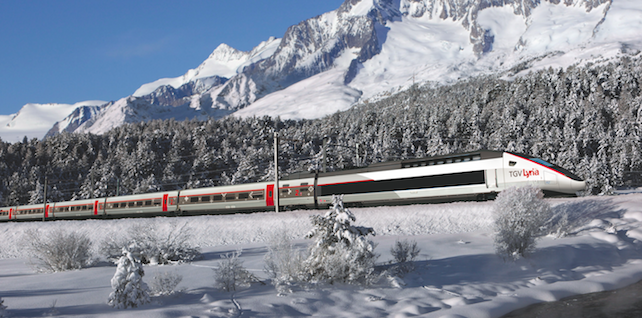 W – What type of group does rail travel to the Alps suit best?
DE – Rail travel suits families and groups of friends too. When you go on a train at half-term or Easter, and you see the way that children have fun and get involved with the journey, it's really fantastic. They'll spend hours drawing, scribbling, reading, playing cards. It's a real adventure for them and the parents get a chance to relax.  For groups of friends it's just brilliant. Every year I organise a big holiday for a bunch of mates. Not everyone knows each other at the start but we crack open the bubbles on the train, everyone socialises and gets to know each other. By the time we reach the chalet, new friendships have already formed and old mates have had a chance to catch up. It's a great way to start any holiday.
If this info wasn't enough you can get more of an insight into rail travel to the Alps by looking at some of Daniel's Youtube videos below. He shows us why train travel is popular with families and also a race to the Alps with a Top Gear'esq "Plane vs Train" adventure.
'Why Children Love Train Travel to the Alps'
We would like to thank Daniel for his time and help in putting this blog together, and if you require more info for your next rail trip to the Alps then be sure to check out the Snowcarbon website for all the info on everything rail based this winter.
Make sure to keep up to date with our latest Luxury Chalet news by visiting our Twitter and Facebook pages.
If you need to book your next accommodation in the Alps, enjoy some of the beautiful picturesque rail journeys spoken about. Make sure to send us an email or get in touch on +44 (0) 1202 203 650.
We look forward to hearing from you soon.
The Ski in Luxury Team