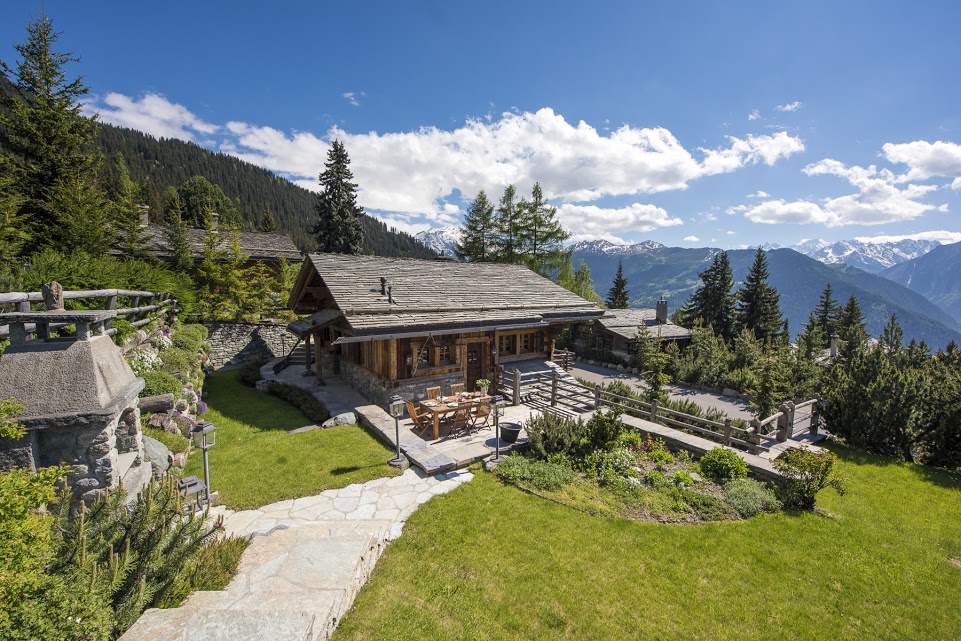 Summer Chalet holidays in the Alps are becoming more and more popular. Heading to mountain resorts in the heat provides people with a break from the stuffiness and humidity associated with hot holidays.
The high altitude offers fresh air and there is stunning scenery at every turn. Combine this with an abundance of outdoor activities, local markets, events and alpine restaurants, who wouldn't want to take a trip to the Alps the summer? All one requires now is a luxury chalet to relax in! Update 2017: Visit our new website Alps In Luxury to discover the best Luxury Summer Chalets in the Alps.
In this blog we take a look at the most popular summer alpine resorts and the best chalets on offer…
Chamonix
The French resort of Chamonix is arguably more popular in the summer as during the winter ski season! Only an hour from Geneva Airport, it is the perfect destination for families with children.
The list of outdoor activities is endless and includes hiking, rock climbing, paragliding, golf, cycling & mountain biking and horse riding. If you'd prefer a relaxing week in the sun there is a nearby lake for water sports, weekly food markets to amble around or sightseeing tours of famous tourist hot spots such as the Aiguille du Midi and Tramway du Mont Blanc. For more information on activities check out Chamonix's official website.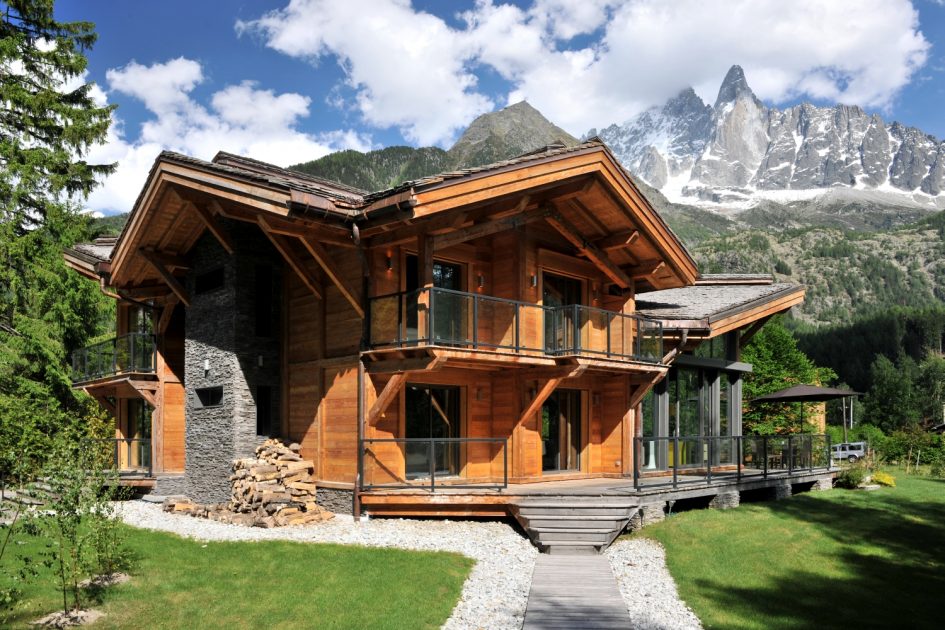 Chalet Cragganmore is a superb six bedroom chalet offering stunning views of the Alps and a unique contemporary interior. Located beside the Chamonix Golf Club, it is ideally situated for accessing the walking trails in the valley and the shops, bars and restaurants of the cosmopolitan town centre which are only a five minute drive away.
The chalet features an outdoor jacuzzi, gym, sauna, children's games room, panoramic windows, a large garden and an indoor climbing wall. If you are a larger party there is also neighbouring Chalet Dalmore to rent which has an outdoor swimming pool also!
Megeve
The traditional French resort of Megeve offers a postcard perfect picture of summer in the Alps. Cow bells ring lazily through rolling meadows and pastures, there are wild flowers and pine forests, stunning lakes and cobbled village streets complete with a chapel.
The resort offers hundreds of walking and biking trails with stunning views of the Mont Blanc Massif. It is well known for its prestigious 18-hole golf course on the Mont d'Arbois plateau and also welcomes the Mont Blanc race, which is one of the most legendary and longest one-day events in the mountain biking world.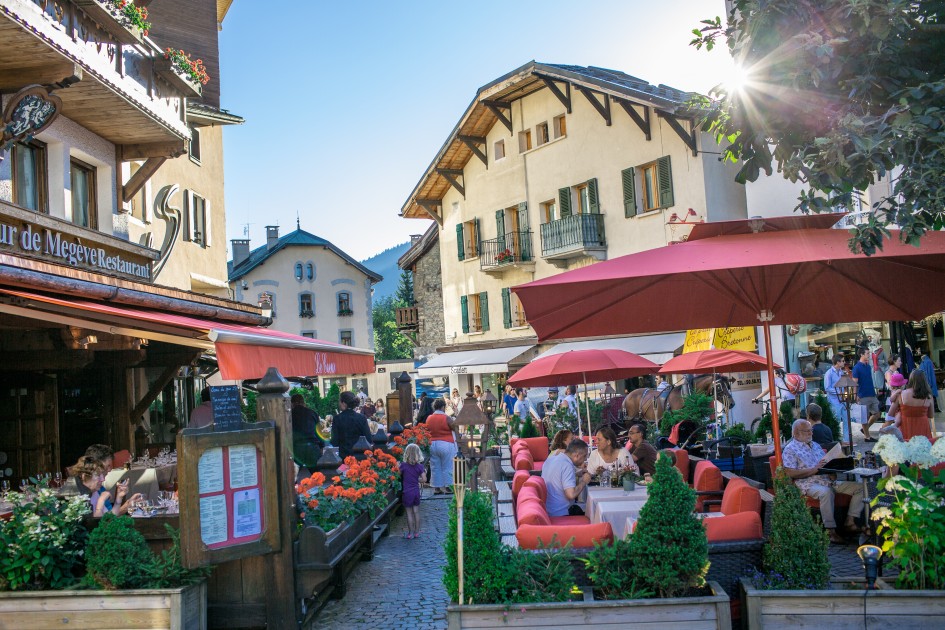 Morzine
The Portes du Soleil is fast becoming a favourite year round resort. When the ski season ends, Morzine, Chatel and Les Gets has a packed summer calendar from June to September.
Aside from the well known outdoor activities and local markets, Morzine is a mecca for biking. The PassPortes du Soleil mountain bike festival marks the official opening of the lifts for the summer season and the resort plays host to a number of exciting events throughout the summer including elite road cycling, motorbike festivals and car rally's. The Tour de France itself passes through the resort mid-July! Check out the full list of summer sporting activities in Morzine.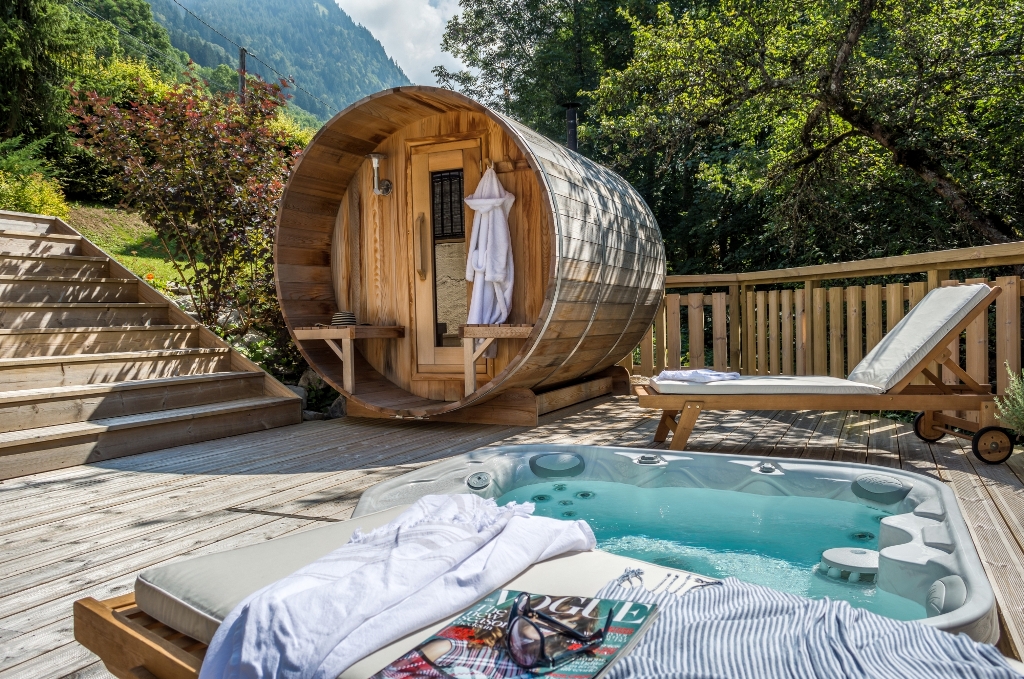 Twenty26 is a unique chalet with a modern boutique twist on traditional alpine style. Situated in private grounds just moments from the centre of Morzine and at the start of the Vallee de la Manche, in an idyllic and private location. It has devine views up and down the valley.
The chalet has it's own 6 metre indoor swimming pool with counter current, an outdoor hot tub and barrel sauna, steam room, wine cellar, cinema room with games area and a wrap around balcony. Being set in private grounds, Chalet Twenty26 offers an unrivaled and beautiful summer setting.
Verbier
The Swiss resort of Verbier is positioned on a sunny south-facing plateau offering a unique and panoramic view of the Mont-Blanc and the Combins massif. Offering visitors over 500km of signposted walking trails, 826km of biking itineraries, two golf courses, paragliding, climbing routes and if one is feeling really adventurous, they can even climb to the summit of Mont-Fort providing breathtaking views from the Matterhorn to Mont Blanc.
The Verbier landscape is superb and is also home to the second biggest nature reserve in Switzerland, Haut Val de Bagnes. Key events this summer include the Montreux Jazz Festival, the Verbier Classical Music Festival and International Horse Jumping. Find out more on the official Verbier tourist website.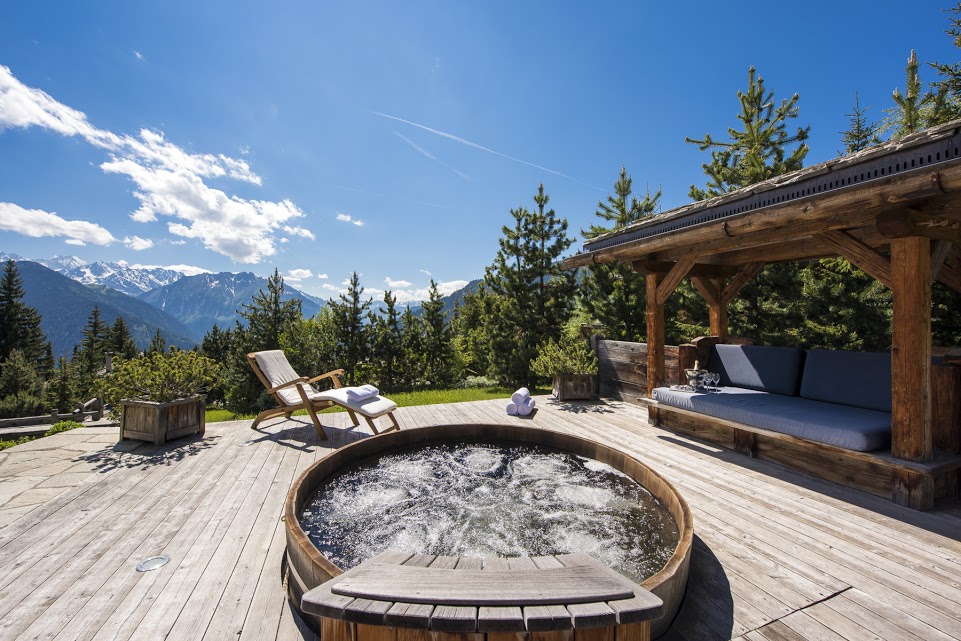 Perfectly positioned on Chemin de Clambin, Le Ti is a fabulous one of a kind stand-alone chalet located in the heart of Verbier. Intricately designed embracing authentic woods, luxurious fabrics and handpicked antiques, Le Ti is the finest example of a traditional alpine home.
Sleeping six adults and three children, it is a wonderful base for families or a group of friends looking to experience the very best that Verbier has to offer. Who wouldn't want to relax on this outdoor terrace or take a dip in the hot tub whilst soaking up the sunshine?
Zermatt
Ah Zermatt, not only does it offer skiing 365 days a year (the only resort to claim this) but you can be slaloming in the morning and sunbathing in the afternoon! Similar to Morzine with its biking, Zermatt is extremely popular with mountain climbing enthusiasts. Steeped in history and with the infamous Matterhorn towering over this beautiful traditional Village, it is easy to see why people are happy to make the near four-hour trip from Geneva. Having visited the resort myself I can honestly say trust me it is worth it!
Summer highlights in resort include the annual Gornergrat – Zermatt Marathon, the Matterhorn Golf Eagle Cup, the Folklore Festival and Swiss Food Festival. Visitors can join in on guided village tours, hike's to the Hornli hut and sunset dinners and the Glacier Matterhorn Paradise. A full list of summer events can be found here.
By no means are these all the summer chalets or even summer resorts we can offer so if you are inspired to visit the Alps for a unique summer chalet holiday, please just get in touch!
You can either contact us by telephone on +44(0)1202 203 650 or simply email us and one of the team will return your request immediately.