The Lodge, Verbier
Four Valleys, Switzerland
Fully Catered, Sleeps 18-24
Prices & Availability
Add To My Wishlist
Features
Indoor and outdoor Jacuzzi's
Indoor heated swimming pool
Lounge area with plasma and home cinema system
Steam room
WiFi Internet access
Luxury spa and spa services
Great central location with ski in access
Private gym
Stunning cuisine and exceptional service
Location
The Lodge is perched high in the Swiss Alps in a forested area just a five minute walk from the town of Verbier, and only 250m from the main lift station. If in winter you find walking in ski boots too difficult, we'll be happy to drop you off, and you can ski straight back home as The Lodge is on a returning ski run.
View Location Map
The Property
The Lodge is Sir Richard Branson's stunning chalet located in Verbier, Switzerland, one of the Alp's most exclusive resorts and Europe's hottest ski spots.

Situated on a quiet road just 250m from the main ski lifts and backing onto one of the returning pistes, The Lodge is in a perfect location for the slopes.

General Manager Ashley (with the help of fourteen full-time staff), will ensure every need is catered for by offering the highest level of service and attention to detail perfected from her years on Necker Island. The Lodge itself provides a unique and fun setting: swim in the indoor pool, be pampered in the Spa, or just relax after a day on the mountain whilst enjoying a wide selection of tailored menus and fine wines.

Whether you need us to entertain the kids or fix a perfect gin and tonic, leave it to us; The Lodge will provide the perfect year round escape.

• Relax in our lounge area and choose from a great selection of DVDs. You can watch them on the large plasma screen curled up on a comfy sofa

• Take a dip in the indoor heated pool, or warm yourself up in the indoor or outdoor Jacuzzis

• Work up a sweat in our gym and build up an appetite

• Try a few glasses of red or white from our wine cellar

• Tuck in to some of the exquisite dishes from our kitchen – order what you want, or let us surprise you! You can even watch our chefs at work and pick up some tips!

• Enjoy a treatment or a massage at the Virgin Touch Spa

The Lodge can accommodate up to 18 adults in 9 bedrooms and up to 6 children and young adults in a specially designed bunkroom.

Rates during the winter season are quoted for seven nights' exclusive hire of The Lodge for 18 guests on a fully gourmet catered basis without travel. The 'Hotel Weeks' are based on prices per person, for 2 people sharing a room.

Additional guests will incur a supplement: Children aged 6-12 are charged CHF 550 Francs per week, and children 12-18 years of age are charged CHF 880 Francs per week (assuming they sleep in the kid's bunkroom – maximum of 6).
Room Layout
Master Suite (x2): 41–47 sqm
Located on the top floor (4th floor), with magnificent views of the mountains and valley opposite, both Master Suites are very spacious with feature centrepiece fireplaces, a sitting area and mini-bar. For families who would like interconnecting rooms, there's a secret door in the bookcase which connect the two Master Suites together.

Bedrooms (x3): 17–29 sqm
Located on the 2nd and 3rd floors, each bedroom is uniquely designed. Our Duplex Room is the smallest at The Lodge with a bathroom located up a set of stairs. Room 3 has a corner balcony but does not have a separate shower room. Room 2 has a separate shower but does not have a balcony. All bedrooms apart from the Duplex Room can be made up with double-king size or twin beds.

Large Bedrooms (x4): 28–33 sqm
Located on the 2nd and 3rd floors, all four large bedrooms are very spacious and all have balconies and large bathrooms with separate showers and bathtubs. All bedrooms can be made up with double-king size or twin beds.

Bunkroom (x1): 19 sqm
The Bunk Room is located on the 2nd floor and can accommodate six children. It comes equipped with three sets of bunk beds, a separate shower room, a plasma screen TV with a DVD player, a games console and bean bags – perfect for some time away from the adults.

What can you expect to find in your room?
In your room you will find a well-stocked mini bar (Master Suites only), safety deposit box, hot water bottles, bottled drinking water, slippers, luxury bathrobe, phone, radio/CD player, plug adapters, hair dryer, SPF lip balm, umbrellas, walking poles and a selection of toiletries. Hair straighteners are available on request. If you want to chill out to your own tunes in your room, we have iPod/MP3 player leads in all guest rooms.
View Floor Plan
Services and Inclusions
The food served at The Lodge is one of the highlights of your stay, and we serve a mix of Swiss and international cuisine. Dining can be as formal or informal as you wish, from full four-course gourmet meals to healthy meals with the children. Meals can be themed, traditional or a mix! Ask us for some ideas or give us yours.

In winter our rates include breakfast and afternoon tea, as well as dinner on all but one night during the week, when you'll be able to sample the best of Verbier's culinary delights. Each day we will book a table for lunch somewhere on the slopes, with each guest responsible for paying for his or her own meal. If you make it back to The Lodge for lunch, or if you choose to stay behind during the day, a light lunch will be served (included in the rates).

We stock a fine range of international wines, top quality spirits, international beers and excellent house Champagne, and these are included with any meal served at The Lodge. If you would like us to ship in something special, simply give us plenty of notice - there is generally no extra charge unless the item is particularly rare or extra shipping is involved. All guests are encouraged to treat The Lodge like their own home so they are welcome to help themselves to drinks they want at any time.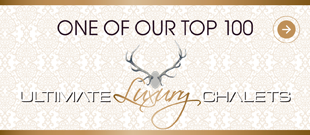 Prices
Arrival
Nights
Price
Key
15 Dec 19
5
BOOKED
20 Dec 19
7
BOOKED
27 Dec 19
9
BOOKED
05 Jan 20
7
BOOKED
12 Jan 20
7
BOOKED
19 Jan 20
7
BOOKED
26 Jan 20
7
BOOKED
02 Feb 20
7
BOOKED
09 Feb 20
7
CHF 5,845 pp
16 Feb 20
7
BOOKED
23 Feb 20
7
BOOKED
01 Mar 20
7
BOOKED
08 Mar 20
7
CHF 158,270
15 Mar 20
7
CHF 5,845 pp
22 Mar 20
7
BOOKED
29 Mar 20
7
BOOKED
05 Apr 20
7
BOOKED
12 Apr 20
7
BOOKED

Currency

This property will be quoted and charged in Swiss Francs.
Prices Include
Accommodation at The Lodge as detailed
Breakfast, afternoon tea, and dinner. Provisions for lunch will be made every day in summer, and a light lunch is served at The Lodge in winter for those guests not eating on the mountain. Please note these rates exclude one evening meal out when guests can sample the gourmet delights of Verbier
All drinks as well as alcoholic drinks and house Champagne
24-hour driver service within Verbier
All local taxes and really nice staff!



Available on request (not included in the rates)



Transfers to and from The Lodge
Spa treatments at the Virgin Touch Spa
In winter for an extra charge, we can arrange lift passes, in house ski and boot fitting, and ski lessons with private instructors for all levels
Photocopying, telephone and fax facilities
Contact Us
View Wish List

You must be logged in
Similar Properties
FROM THE BLOG
The Blue Skies Lifestyle Collection