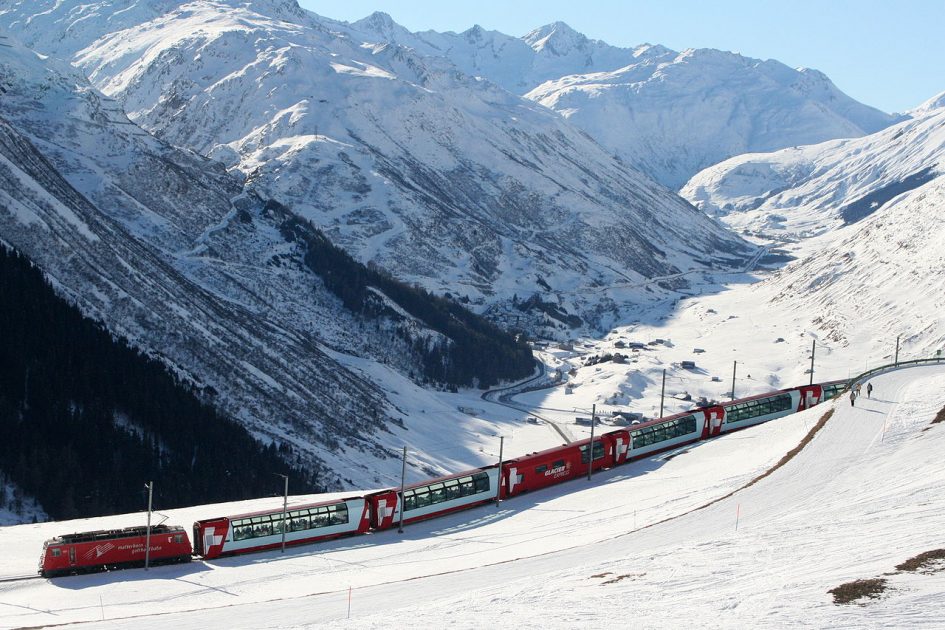 This week we continue our Snowcarbon guest blog by asking founder and rail expert Daniel Elkan to provide us with information on his 7 best rail journeys down to the Alps this coming winter season.
Below we have included his recommendations as well as a little insight into each resort to help you decide which destination you just cannot go without, this already very snowy winter season.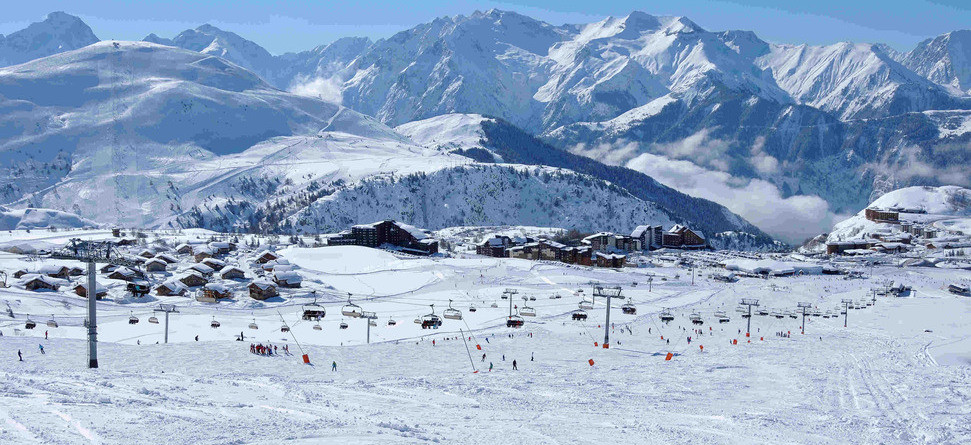 Although one of the most southerly based resorts in France, Alpe d'Huez provides a beautiful and accessible journey by rail. You start your trip at St. Pancras London where you will need to catch the 09.24 am Eurostar across to the Paris Gare du Nord train station. From here you can be collected by a prearranged taxi and blissfully whisked away hassle free to the Paris Gare du Lyon station. This is when you really get to kick back and relax whilst taking in all the views France has to offer.
Get aboard the high speed TGV train at 14:41 pm  in Paris arriving in Grenoble at 17:45 pm. From here it is just a 50 minute journey up into resort by taxi. Not only do you get to enjoy some of the sites Paris has to offer on the way, but you also have space to sit, relax and sip a glass of bubbles as you are transported down to your destination.
On arrival you will be situated at 1850 metres with access to a glacier and lift access to altitudes of up to 3330 metres. This resort provides over 238 km of piste with the highest percentage of this being green runs, perfect for family skiing and beginners looking to get their ski legs.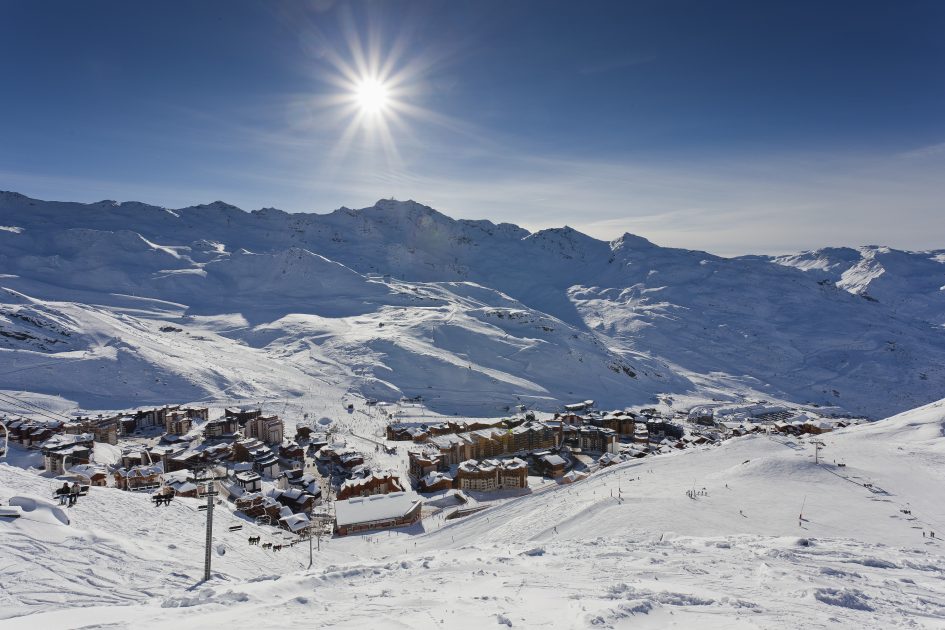 Val Thorens is located in the Three Valleys region of the French Alps, and is one of the most sought after destinations for skiing. Catching the train down to resort is easier than you think it would be and is a must to try this season if you have not experienced the journey before.
The trip begins at London St. Pancras catching the 9:45 am Eurostar Ski Train directly down to the traditional mountain town of Moutiers pulling into the station at 18:15 pm. This requires no changes making this one of the most relaxing and easy journeys down to the mountains possible.
As soon as you arrive into Moutiers the site of the surrounding peaks with their snowy tops will take your breath away. The village itself is made up of narrow streets and beautiful traditional houses and the journey from here to Val Thorens is a mere 45 minutes by taxi.
We would definitely recommend this train journey down to the Alps for anyone who wants to take in the sites and culture of France. This journey also provides the ease of mind that you are travelling directly to the mountains with no changes.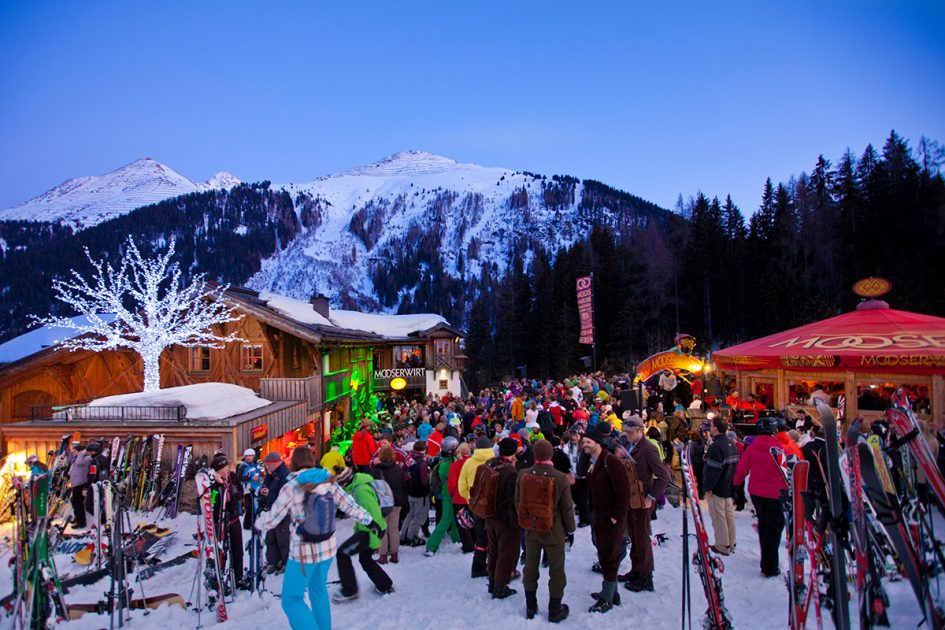 St. Anton known for its lively streets and unbeatable apres scene, pictured above is the infamous MooserWirt bar. Although a longer distance, this amazing ski paradise is accessible from London. It just means you get to take in more places along the way making your holiday experience that much richer.
As you would expect by now the journey begins in St. Pancras London at 18:01 pm and from here you will need to catch the Eurostar to the Gare du Nord in Paris. Although you arrive in the evening this trip will require a stop over which means one thing… Ditch the bags and head to the nearest fine dining restaurant to test out all the rumours you have heard about Parisian cooking. In the morning you will be rising early and hopefully not to bleary brained to catch the 07:23 am TGV from Paris Gare du Lyon arriving into Zurich and from here you will need to change and get on board the high speed Railjet service taking just three hours to arrive in St.Anton at 15:03 pm.
This journey is a great opportunity to make the travel a part of the experience by making the most of a layover in Paris and is definitely one to try if you are looking to have a romantic stop along the way.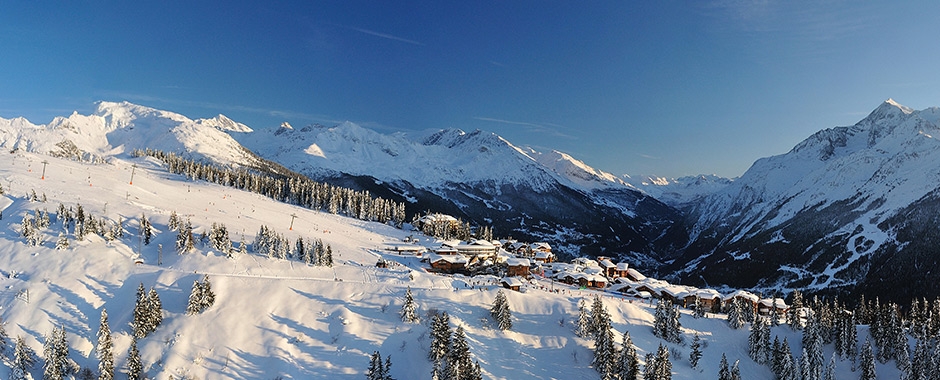 La Rosiere in France, on the cusp of neighbouring Italy and situated in an enviable location at an altitude of 1850 metres. This family orientated resort allows for some great cross boarder skiing and excellent snow conditions throughout the season.
Not only this but it is located closely to Bourg St. Maurice enabling it to be easily accessed via rail directly from London. Travelling to this resort is one of the best journeys to the Alps because of the ease at which you arrive from A-B. It is literally as simple as jumping on the train at London St Pancras at 9:45 am and travelling to Bourg St Maurice arriving at 18:58 pm. This means that all you have to do is load your bags onto the train, sit back and then enjoy the journey.
From Bourg, the taxi up into resort is just 40 minutes allowing enough time to drop your bags at the chalet and head straight out to a local fine dining restaurant – C'est Magnifique!

Les Gets in the Portes Du Soleil otherwise known as the Milky Way has 650 kilometres of piste to enjoy.
This area is perfect for families who have young kids, having a plethora of long easy runs that provide the perfect environment to get your ski legs in shape. Taking a train down to the Alps to this part of France is not an issue but does require an early start in the morning. Make sure you pack some coffee as your journey will commence at 7:19 am from London St. Pancras where you will catch the train down to the lovely city of Lyon. Here you will need to change platforms and get the train down to the alps reaching the Cluses, arriving at 16:35 pm.
From here you can step off the train with ease of mind knowing that your journey into resort is just 20 minutes away, a perfect way to arrive in style after a relaxing day on the train to the mountains.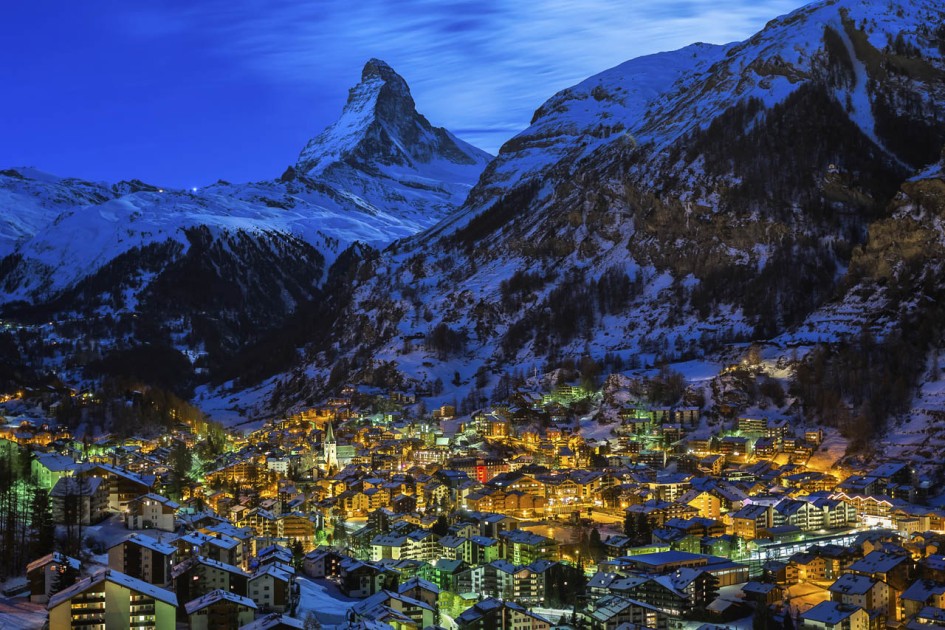 Zermatt one of the most iconic destinations on our portfolio, set in the foothills of the beautiful and iconic Matterhorn mountain. This resort really does take you back in time as well as immersing you in the local culture and history of the resort. The first thing any newcomer to this resort needs to know is that the best way to travel here is by train, especially as they do not allow petrol cars within the resort itself. The journey into Zermatt is beautiful, taking you up a long and winding valley with picturesque views of glacial rivers and mountain peaks. Little did I know, it is also possible to travel from London to Zermatt via rail.
Although a bit longer than the previous journeys mentioned this trip is well worth the effort for the result at the end. You start in London St Pancras and catch the evening Eurostar train at 17:31pm into Paris – Gare de Nord once you arrive you will need to catch a taxi over towards the Gare de Lyon. From here kick back and relax whilst staying in a beautiful Parisian hotel for the evening. In the morning it is up and at'em catching the 8:02 am TFV to Visp, from here you need to change to a local train with you camera at the ready to capture the beautiful vistas on display. The train pulls into Zermatt at 15:13 pm at which time you will be picked up by an electro taxi and delivered to your luxury ski chalet ready for your family ski holiday to begin.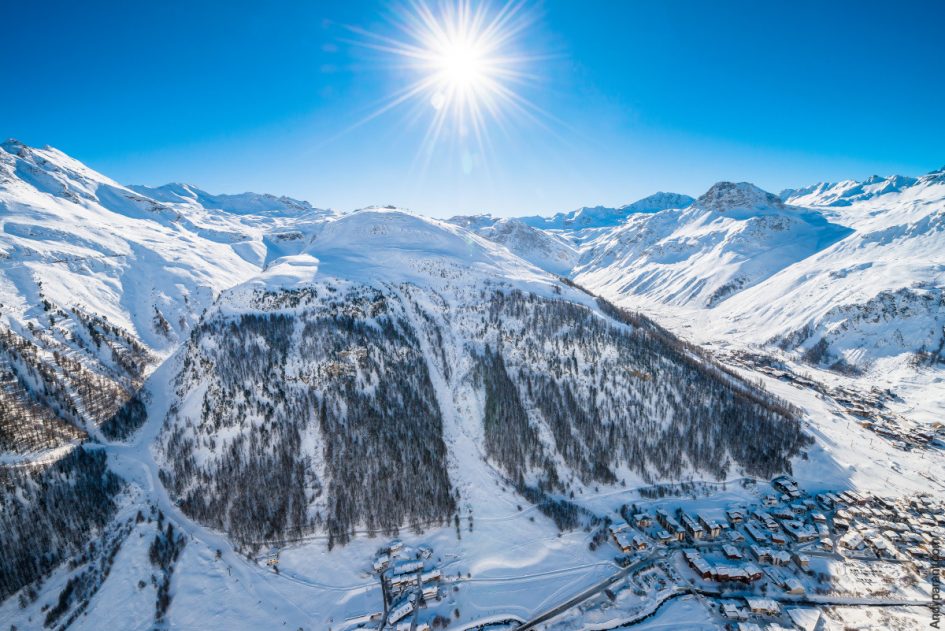 Val d'Isere in the Espace Killy region of France is interlinked with its neighbour Tignes and providing some of the best back country and piste skiing possible in France.
Travelling to this tourist hot spot via train is particularly easy as you can take the train directly down to the Alps by getting on the Eurostar Ski train that transports you to Bourg St Maurice. The train departs London St. Pancras at 9:45 am and you arrive into Bourg St Maurice by 18:58 pm. Although this may seem like a long journey, similarly to the journey to Val Thorens or La Rosiere, this route requires no stops or changeovers making it as easy as they come. The beauty of travelling by rail is the fact that as soon as you get off the train into Bourg St Maurice the resort is only 45 minutes drive away.
We hope that the above has given you some inspiration to travel down to the Alps by rail for your next winter ski holiday. We would like to thank Daniel Elkan again for providing us with his recommendations on which rail journeys he thinks you should be trying this coming winter season.
As always you can keep up to date on our Facebook and Twitter platforms for all the latest in Luxury the Alps has to offer. If you want some more information on rail transport or are looking into your next chalet break, just drop us an email or give us a call on +44 (0) 1202 203 650.
We look forward to hearing from you soon.
The Ski In Luxury Team.