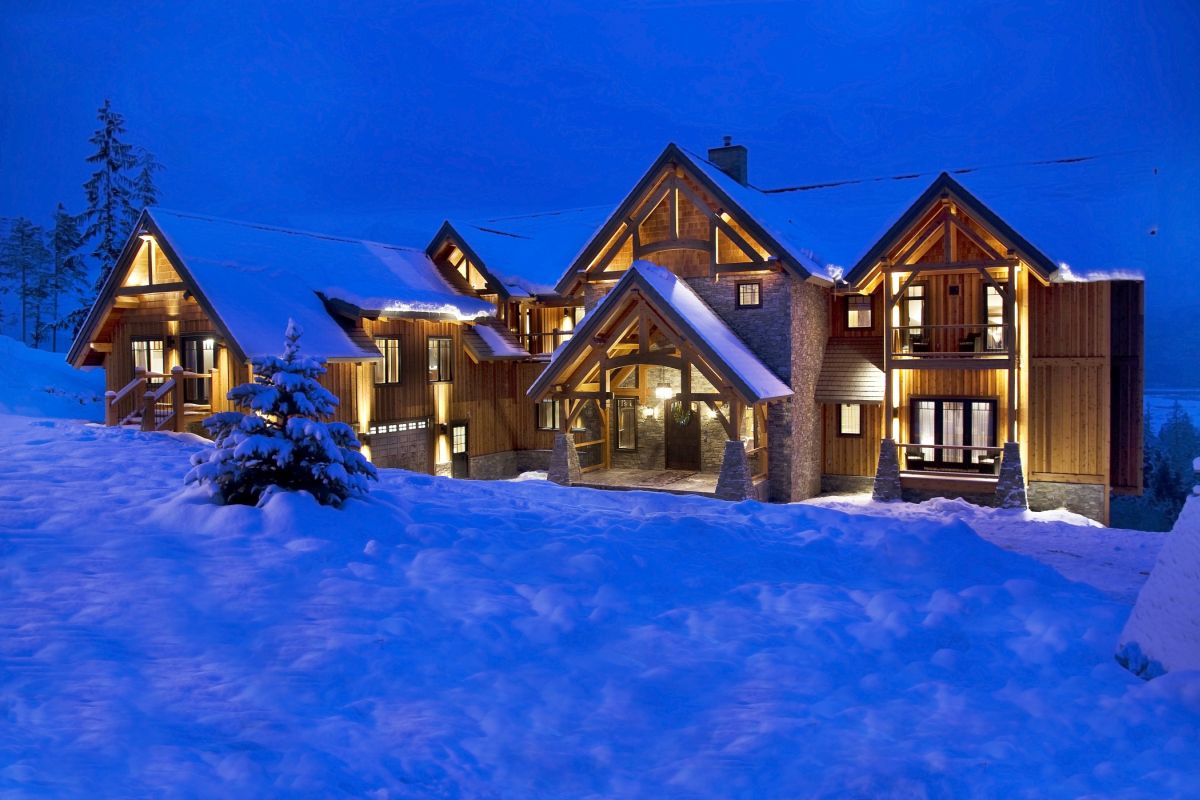 One of the best luxury ski chalets in Canada, Bighorn Revelstoke will be sure to offer you a unique and unforgettable luxury experience on your Canadian ski vacation. We wanted to find out more about why this ski lodge in Canada is so special, so we caught up with Jo at Bighorn Revelstoke to give you an exclusive insight…
What is the story behind the creation of Bighorn Revelstoke?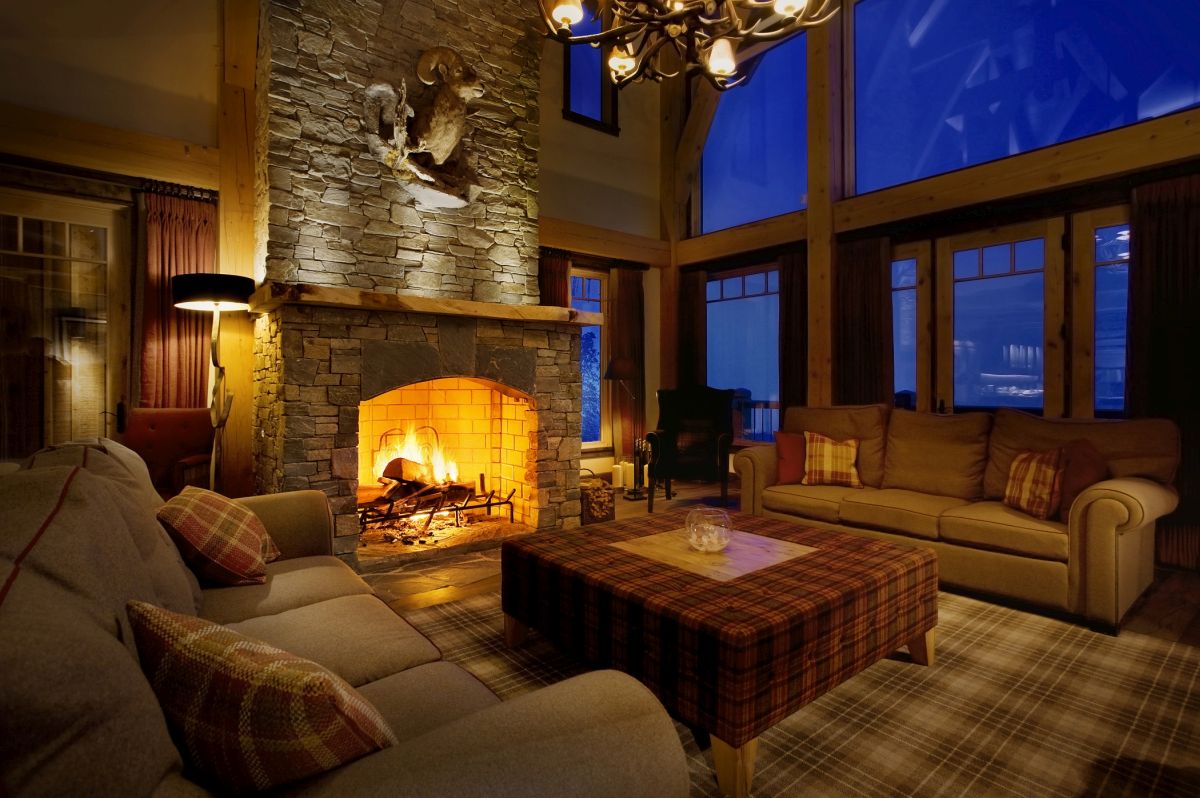 10 years ago 2 young English brothers, Michael & Chris Kirkland, with a love for heliskiing, wanted to combine extreme skiing with extreme luxury. Revelstoke Mountain Resort is considered to be the heli-ski capital of the World but tends to favour more rustic lodges, so they decided to build the most luxurious ski lodge in Canada. Basing the business model on exclusive European luxury chalet holidays, Bighorn really set the bar high as nothing like this existed in Canada, and still doesn't at this level. They brought in top British Executive chef Peter Hughes, and Leesa Hughes to manage Bighorn (both of whom had years of experience running top end chalets in Europe), and they continue to run it like a well oiled machine. It's a highly professional, slick, 5-star operation where every detail is finely tuned.
Why is the location of Bighorn ideal for a Revelstoke ski holiday?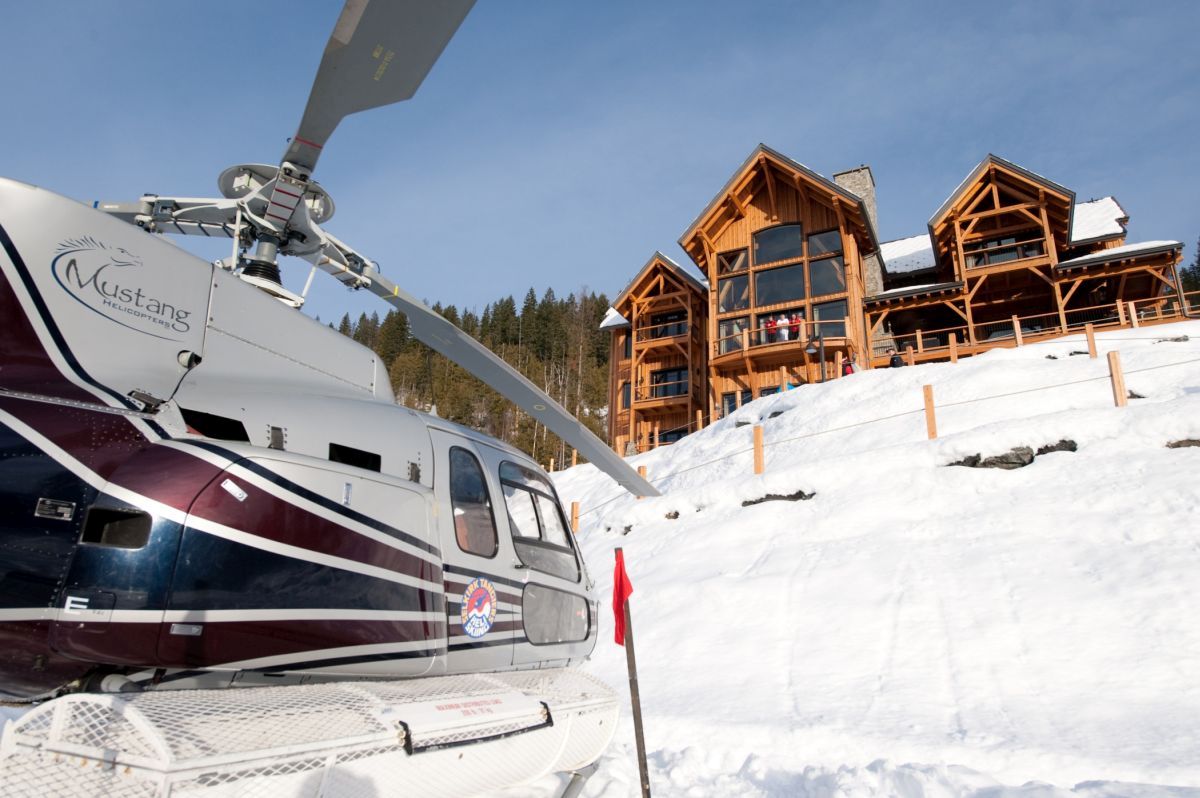 We are in the middle of the 3 major heli ski terrains so thousands of hectares of virgin terrain, all accessible within 15 minutes flying time, making multi runs possible from our very own helipad in the garden.
We are located just 5 minutes away from the ski lifts at Revelstoke Mountain Resort with North America's longest lift-served piste (5620ft), so if some guests don't want to heli-ski, there are plenty of options from beginner upwards. There's lots of variety with this big mountain boasting access to powder bowls, steep drops, extensive glades and incredible long runs. Other cool snow activities include snowmobile, cat-ski and ski-touring, as well as back-country options. It is not difficult to see why Revelstoke is one of the best ski resorts in Canada! Not only does Revelstoke have everything to offer, Bighorn is very accessible for mountain activities as well as hosting luxurious facilities and excellent service, making it the perfect ski lodge in Canada to spend your non-ski time.
How would you describe the service at Bighorn Revelstoke?
Highly professional, personal and discreet. Based on the high end European model, staff are personally trained to the highest level to understand client needs and are available 24 hours to cater to every need.
What sort of food can a client expect from the chalet's private chef?

Peter Hughes, our award-winning private chef, serves a classic but modern mix of Asian, European, and North American menus tailored to each group, using the freshest and highest quality produce available. Highlights are the teppanyaki nights where Chef cooks up a storm right in front of guests, who have front row seats around the teppanyaki grill in the kitchen. As one of the best catered ski lodges in Revelstoke, you won't be disappointed! 
How does Bighorn stand out from any other ski lodge in Canada?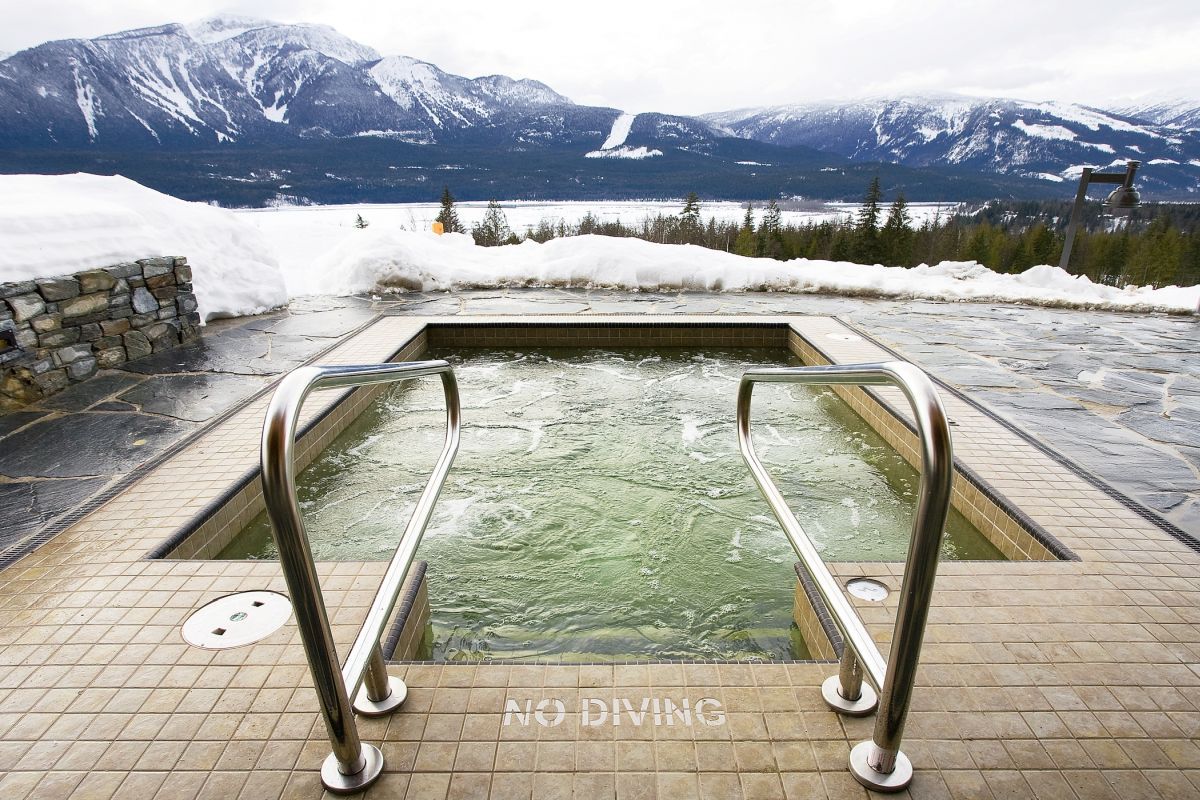 Firstly it's one of a kind. There really isn't anything else of Bighorn's calibre in Canada. Bighorn has huge commitment to consistency, quality and food and service to rival the most luxurious resort. Most Canadian ski lodges we have experienced offer a more 'homely' feel for mixed groups and individuals for odd days. Bighorn is an exclusive luxury ski chalet for one group, and it cocoons them in privacy and comfort, taking them away from their busy lives into a real luxury experience – it's not just about the skiing, the welcome, service and comfort is paramount.
The luxurious facilities at Bighorn including the outdoor hot tub, sauna, indoor pool, gym, massage and spa rooms, cinema, and games room with snooker table mean that there really is something for everyone to enjoy whether you ski or not.
What is the most unusual request you have had from a client?
There are many – but wanting to fly to a live hockey game in Calgary (510km away) by helicopter with preferential seats, and be back for breakfast and skiing the next day springs to mind!
We have many requests from groups and really try our best to accommodate them all.  For example:
Different temperatures required for tea-making
Room humidity requirements – every group has something they ask for
We regularly bring in vintage Champagne that is hard to source and order particularly special Tequila that can take 6 months to receive.
How do you ensure guests get the best out of heliskiing in Revelstoke?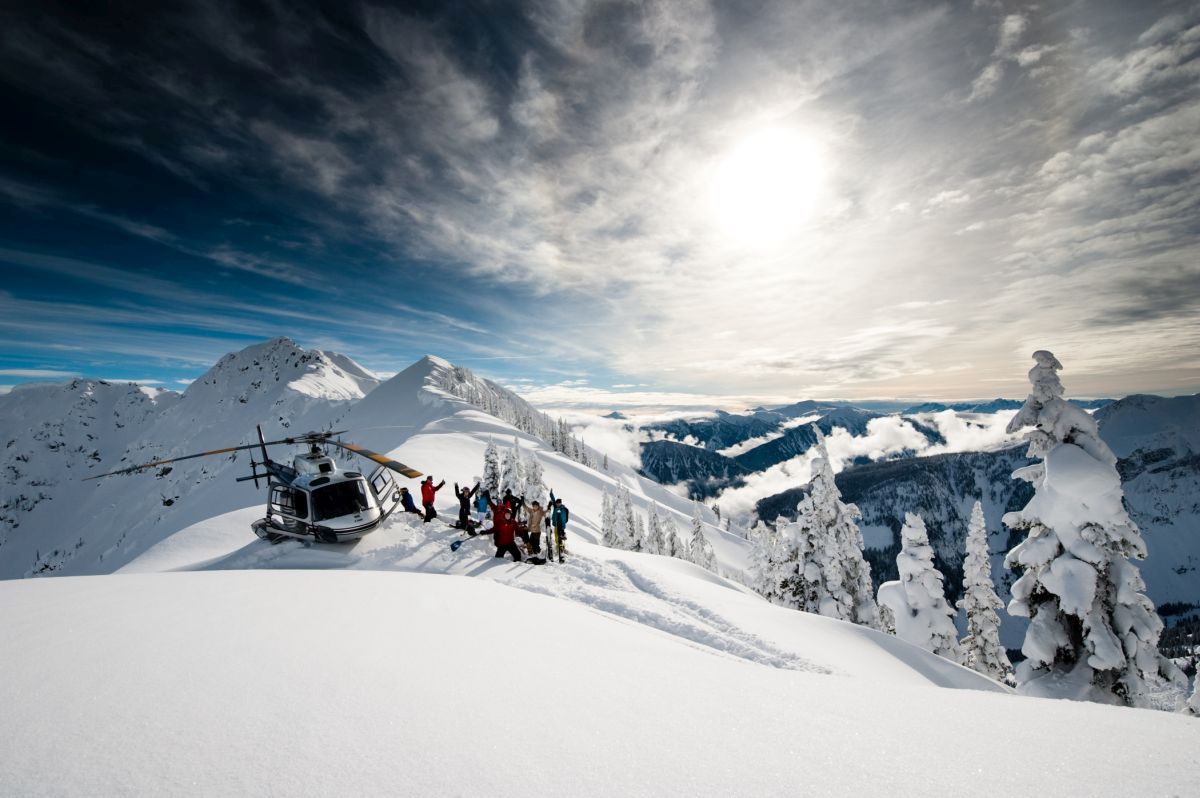 Bighorn is well set up for being one of the best heli-ski lodges in Canada. From the moment guests make their initial enquiry, I obtain their heli-ski requirements (if they want to heli-ski), as the operators are regularly reserved a year in advance, so I need to make sure I can arrange the heli availability in good time. We use 3 different operators, who each specialise on different terrain. I always make sure I get a feel for the type of heli-ski experience the clients would like, and try to match them with the best operator suited to their needs.
At Bighorn, we can arrange for yoga instructors to come to the chalet for stretching before and after heli-skiing as well as provide a comfortable environment where guests can relax in the hot tub, sauna, and our other wellness facilities. Massage therapists can be arranged to loosen up tired muscles. We also have a great selection of culinary treats, with healthy nutritional snacks and food options to aid recovery and provide energy.
In your opinion, what is the best part about staying at Bighorn Revelstoke?
There is no doubt the house, service and food gives everyone a sense of calm and luxury. Even if there was no skiing, it would be a world-class experience just with the food alone and a view to die for. We go beyond our guests' expectations to provide the best and most memorable experience possible…and since most of our guests rebook for the following year immediately, I think we are getting it right!
What are the main highlights in Revelstoke town?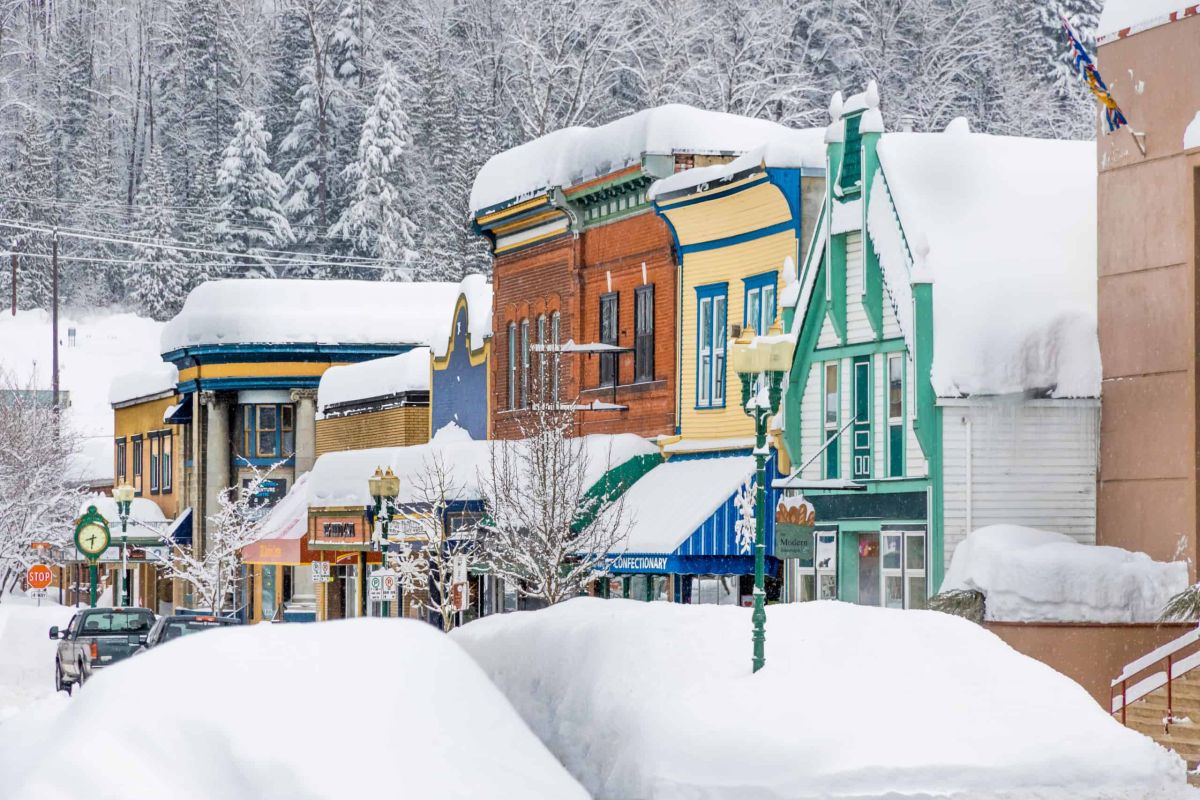 Revelstoke (Revy to the locals), is a quirky, small mountain town with real charm, local cultures and small arty shops with a cool vibe. The ski hill is no doubt a huge highlight too.
Tell us about the skiing in Revelstoke
Skiing in Revelstoke. Video Credit: Revelstoke Tourism. 
Just the lift served area encompasses over 3000 acres of fall line skiing and tons of back country options. Revelstoke has everything from high alpine bowls to extensive gladed runs with giant snow pillows, lots of the runs feel never-ending! As well as hosting the highest, longest ski run in North America (The Last Spike). It is also host to one of the best beginners runs in Revelstoke. A new lift was installed last year which has increased the beginner and intermediate area too.
Revelstoke Mountain Resort has amazing snow records with 40-60 feet a regular occurrence each season (in fact, Revelstoke holds the record for most snowfall in Canada in a single winter at 80ft – over 2,000cm). The snow is assured with high alpine bowls and gladed tree runs; it's arguably the best heli-ski area in the world (don't tell Alaska)! Also the climate and location means that we get the champagne powder skiing in Revelstoke that skiers dream of.
Can you sum up a Bighorn Revelstoke ski holiday in three words?
Luxurious. Delicious. Unforgettable.
Thank you to Jo for giving us an inspiring insight into a typical experience at Bighorn Revelstoke. It is not hard to see why this is one of the best ski lodges in Canada!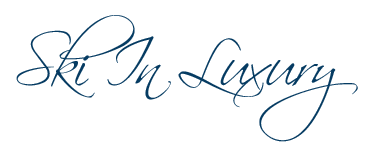 If you are searching for a luxury ski lodge in Canada, or would like to find out more about Bighorn Revelstoke, please do get in touch with our Ski Specialists who will be more than happy to help you turn your dreams into a reality. You can 📧 send an email or give us a call on 📞 +44 (0)1202 203650.