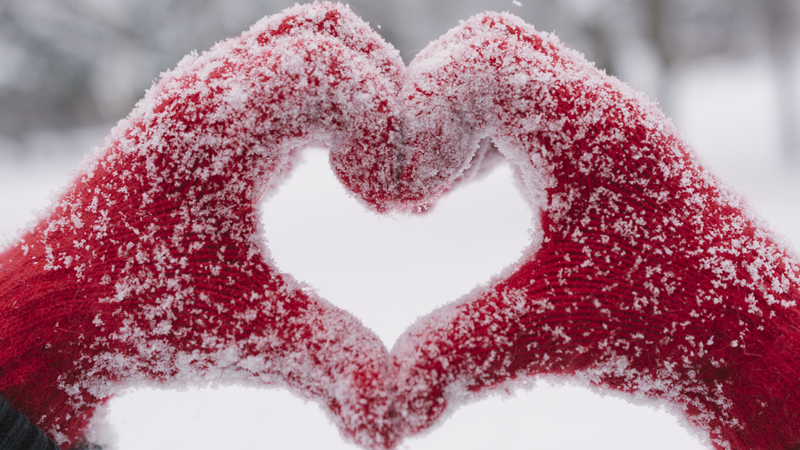 I am not sure about other people but for me, January certainly feels like the longest month of the year and after a rotund Christmas and an extra long month before pay day (so we can all sign up for the gym and pretend to be healthy for two weeks) I very much enjoy saying goodbye to January. Only to be reminded that February means one thing….ah Valentines Day.
A day forcing couples into spending stupid amounts of money in an attempt to prove their love for each other or alas to remind the singletons that yes it has been a whole year of yet again not being able to hold down a relationship.
The first year I have actually been in a healthy happy relationship on Valentines day and we have decided a better way to spend the weekend would be to take our fabulous Mums out for a night of wine and tapas – because they would only be spending it being hard on themselves for what is (single friends, married friends, divorced friends, crazy 'you will never find a boyfriend' friends) SIMPLY JUST ANOTHER DAY OF THE YEAR!
Rant over.
If however you are truly madly deeply in love with your other half and do want to spend it somewhere beautifully romantic and luxurious, a place that you don't even have to leave if you want to avoid the half term swarms of screaming children, then we have the perfect Winter Chalets for you!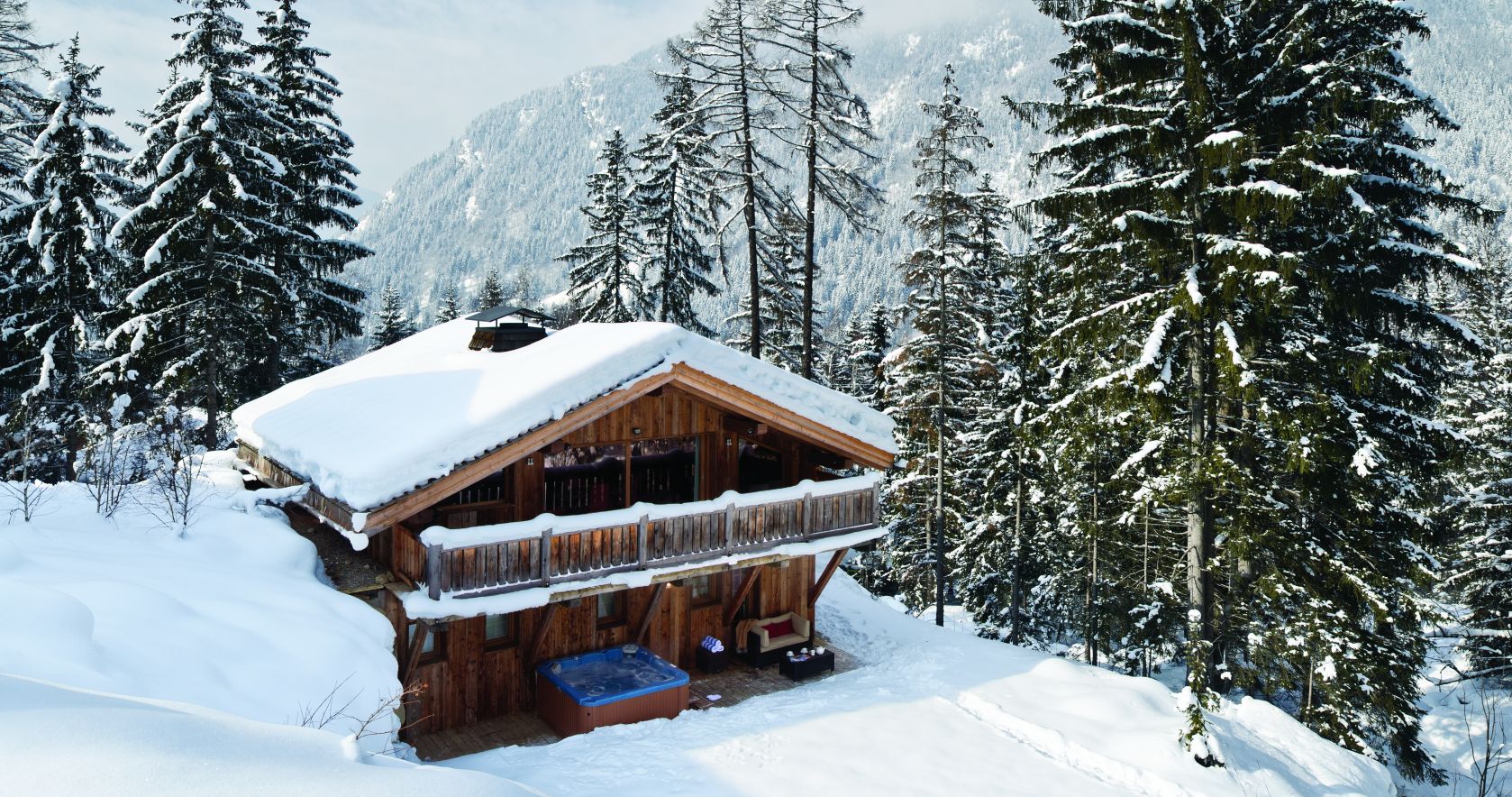 Situated in the hamlet of Les Bossons in the Chamonix Valley, this is a picture perfect chalet so cosy you may never want to leave! Chalet Baby Bear provides the ideal romantic getaway. Adjacent to the larger Chalet Amazon Creek, Baby Bear sleeps up to four guests, but personally I would leave the children at home!
Enjoy stunning views from the wonderful living and dining areas and from the spacious terrace. The chalet also boasts a superbly equipped modern kitchen. Each en-suite bedroom combines a traditional chalet feel with luxurious design and finish. Enjoy a well deserved rest in the chalet outdoor hot tub, situated on the ground floor private terrace.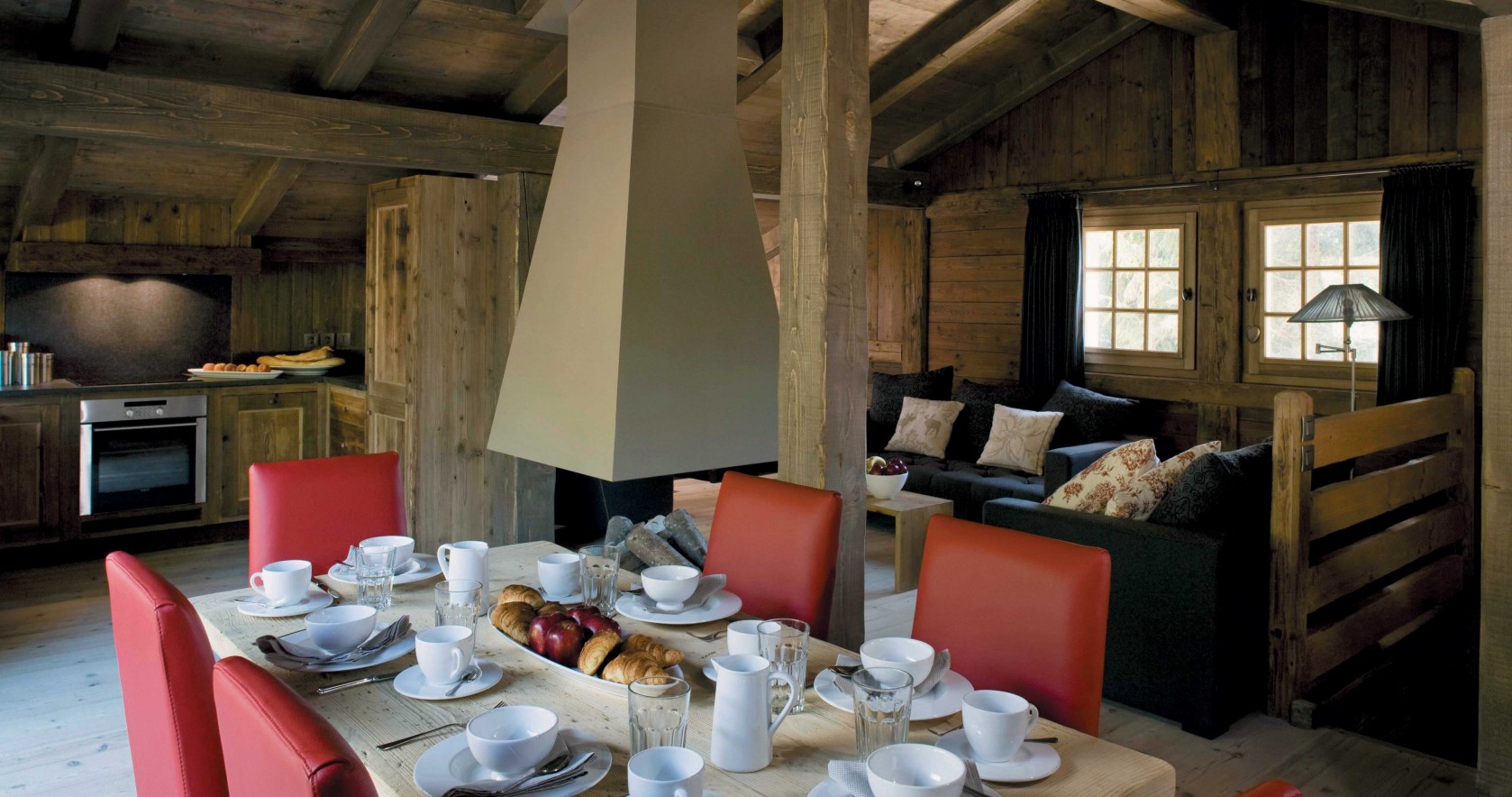 Baby Bear is the smallest chalet in our portfolio. Geneva transfers are included, however the great thing about this romantic chalet is that aside from Breakfast and Afternoon Tea delivery you are left in complete privacy!
Le Ti Chalet, which can be interperated as simply 'The Little Chalet' is a beautiful stand-alone chalet located on the Chemin de Clambin, just a five-minute walk from Verbier town centre. It has been finished in old wood and stone and decorated with warm, rich furnishings and textiles giving a traditional, rustic feel to each and every room.
The large, comfy sofas are impossible to resist and a great place to enjoy post-dinner drinks, either from the complimentary selection or from the extensive à la carte wine list. If you fancy taking family or friends along for the week, there are two double bedrooms, a twin bedroom and a bunk room if needed. A romantic feature of this chalet would definitely be the open en-suite in the master bedroom complete with roll-top bath!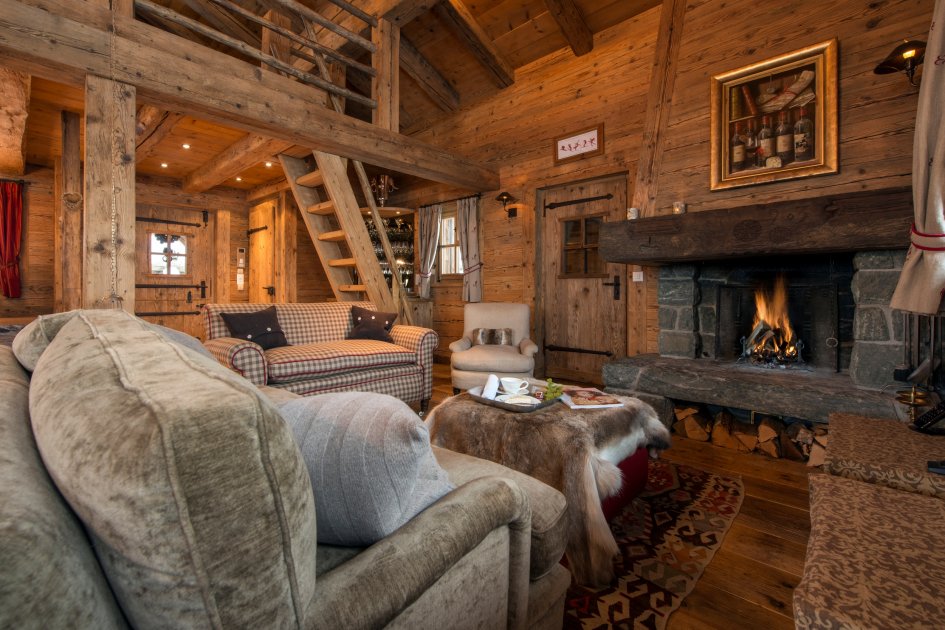 Prices are inclusive of full gourmet catering, a professional Michelin trained chef, one chalet hostess, 24-hour dedicated chauffeur service using VW top spec 9 seat Caravelle Comfort Lines, a chalet manager and in resort concierge service. There is also an open drinks cabinet to get you well and truly in the mood for romance!
Chalet Dou Des Branches – Meribel
Nestled in a secluded location along the Altiport piste, sits the stunning ski in/ski out Chalet Dou Des Branches. It has two large sitting areas, one with roaring open log fire where you can relax on the velvet red sofas enjoying a glass of champagne and canapés before your gourmet four course dinner in the evening.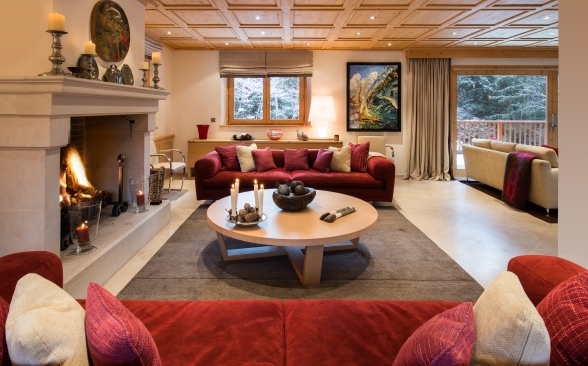 Chalet Dou Des Branches has both an indoor hot tub and sauna and comes with a live-in couple plus a driving service on request. A rather intimate feature of this chalet is that there are only four double bedrooms to choose from (no twin rooms) so take your pick!
Personally I would choose the Master Suite which has two bathrooms and a beautiful wooden four poster bed….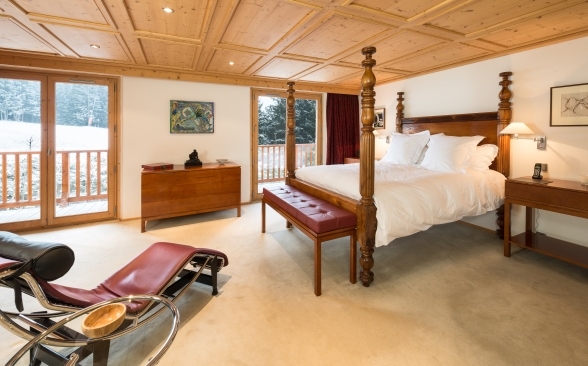 And the winner of the 'Worlds most romantic ski resort' goes to….Lech, Austria!
I visited the resort back in 2010 with my family so maybe not so romantic at the time, but how I would love to return! The journey getting into Lech before you have even experienced the village and slopes is an adventure in itself. Taking a car or bus through 9,000ft peaks and winding mountain roads with unforgettable scenery and because of its remoteness it is not as busy as neighbouring St Anton.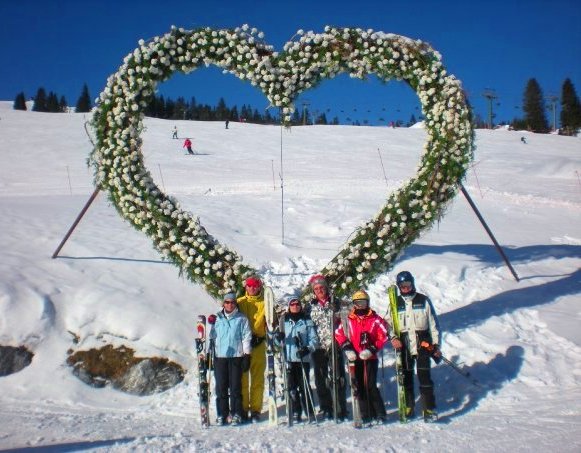 The skiing is truly world-world class both on and off piste, the best resort I have skied in with long cruisey blue runs through snow capped trees. For advanced skiers, the intermediate runs are manicured to perfection, the chairlifts are heated with fur throws and we did not experience one lift queue!
A favourite for the rich and famous due to its exclusivity, the resort was originally a farming village and features horse drawn carriages, a beautiful river and ancient Gothic church which only adds to its charm. It was known to be a resort favourite for Princess Diana herself.
But Men beware….charm and romance comes at a steep price, so don't let your partner venture off for an afternoon of shopping unless you are feeling very generous!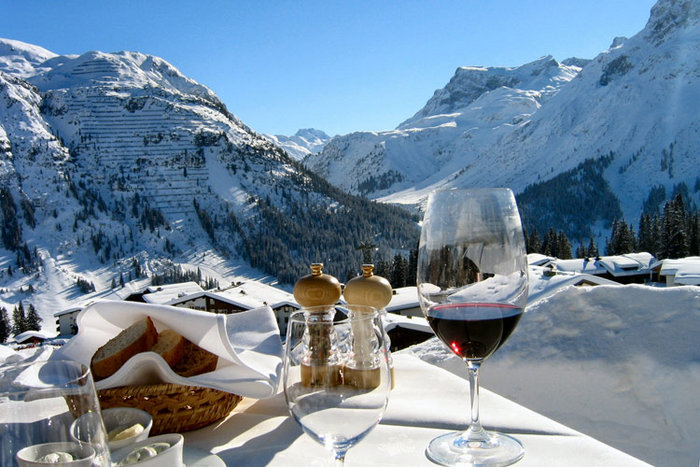 Click here to view our luxury chalets in Lech, Austria.
Click here to visit our Facebook Page!