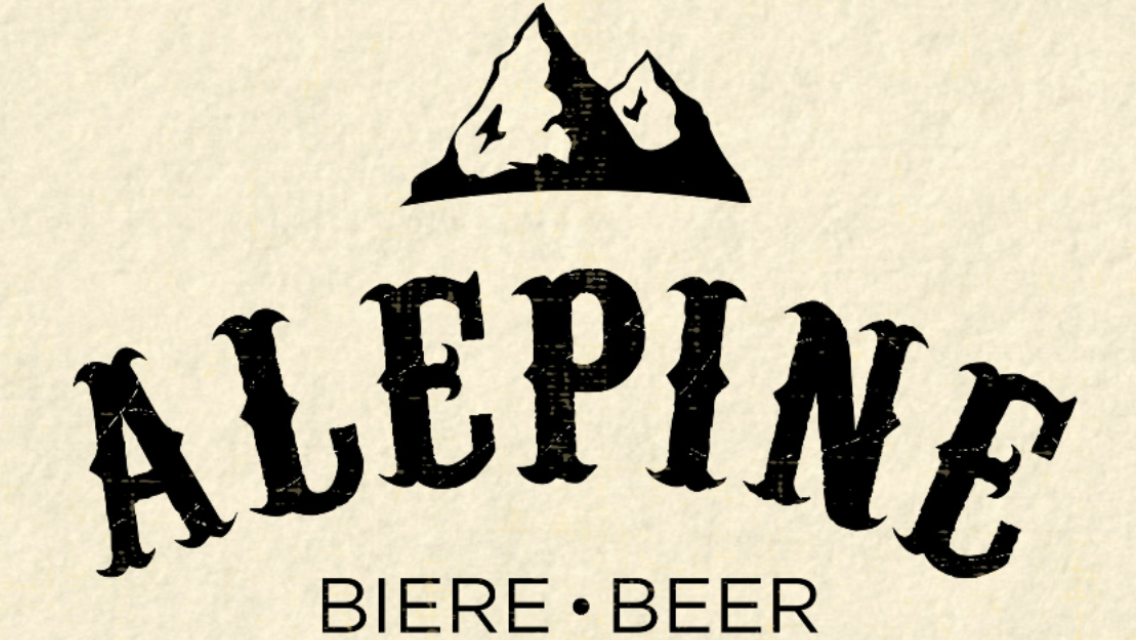 Nobody can accuse Ski In Luxury of not getting excited about new pioneering companies and thanks to a single tweet on Twitter, we came across a company that we are very excited about. So much so, we want to tell you all about them to in our latest interview with Alepine owner and founder David Holme.
SIL – For those crazy people not in the know, please can you fill us in on what exactly Alepine is?
DH – Alepine is an American Style Pale Ale brewed for the Alps. Light in colour, and very hoppy in taste, it is a refreshing alternative to the mainstream mass produced lagers that have dominated the ski industry for decades. It has been made with great care, and no expense spared on the quality and standards of the ingredients. Designed with lager drinkers and ladies in mind, that don't perhaps normally drink beer. Ultimately it is a product for anyone wanting to enjoy something tasty, refreshing yet easy drinking on the slopes.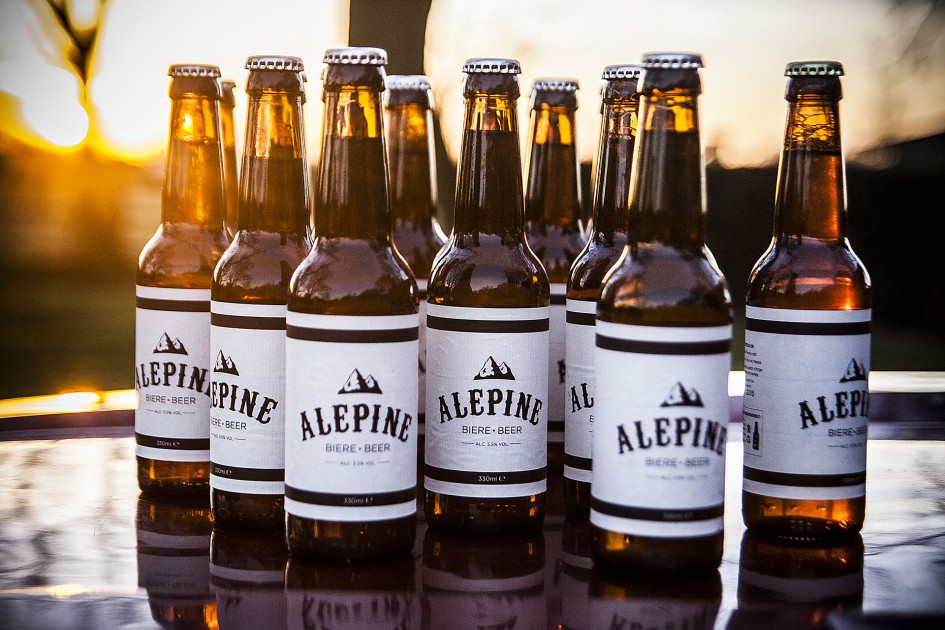 SIL – What was the inspiration behind Alepine and how did it all get started?
DH – In 2011, my cousin and I embarked on a bike ride across the USA. As an avid drinker of Real Ale having worked in my local pub for a year, I was sad to leave behind Britain's amazing beers and was bracing myself for bland, tasteless, mass produced lager that I thought made up the US beer market. I was incredibly wrong. The Yanks have some amazing beers, full of flavour and made using hops that are now extremely expensive due to their sudden demand around the world, not least in London. I returned home and headed to London, via a ski season in Courchevel, where I saw that a pint of Pale Ale in London was selling with ease at £5 per pint. Another ski trip later and coughing up €8 for a pint of Amstel left me feeling robbed, dissatisfied and a little insulted. Suddenly the cogs started to turn and next thing I know, we are changing what is on offer, and stopping the insultingly poor selection of beers on the ski slopes. You can't have a luxury bar, restaurant, chalet or ski resort that serve budget beverages. Alepine is the solution to this problem.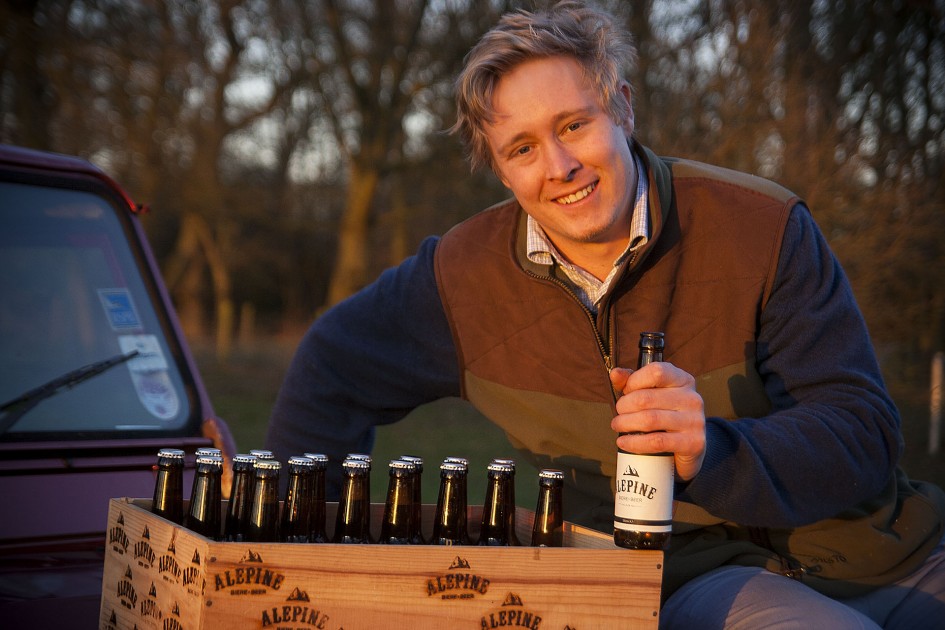 SIL – Can you tell me a little bit more about you – David Holme… What is your story?
DH – I have an amazing large family and we grew up in a spot of paradise in the North Essex Countryside. I went to a good local school where I enjoyed cricket, drama and detentions immensely. After a ski season I started reading hospitality and tourism at Oxford Brookes University but only lasted a term. We were shuffled into Universities at school to make the school attractive to prospective parents, not necessarily the best option for the child. At Uni, it suddenly hit home I was about to start delving into the red financially, and with everyone being encouraged to attend University, I struggled to see the value of a degree…so I cut my losses.
Since then I've have had ups and downs. I traveled a lot, including around South Africa and Namibia in a tiny car. Out there I got into bad habits and on return received a driving ban, and I had to go to court, though worse, face my parents.  I was forced to take up cycling and after 6 months on a bike I agreed to cycle across the USA with my cousin (www.bikealzheimers.com). We raised over $20,000 for Alzheimers charities (our grandmother suffered and died whilst we were abroad). But it was out there that I found loads of amazing new beers! After another more upmarket ski season in Courchevel in 2012, my father died in tragic circumstances after a deep battle with depression. This has been devastating to our family though has probably given me more drive to get Alepine up and running, amongst other things.
Since Dad's death, I worked a year in a relatively one dimensional job, but very beneficial, at Facebook in London. After leaving there I worked for Gabriella & Octavia, a top events & party company with whom I organised the renowned Facebook Summer Party. The last year has been spent getting Alepine up and running. I love sport, Essex, the Alps, eating and of course drinking in any half decent pub/bar!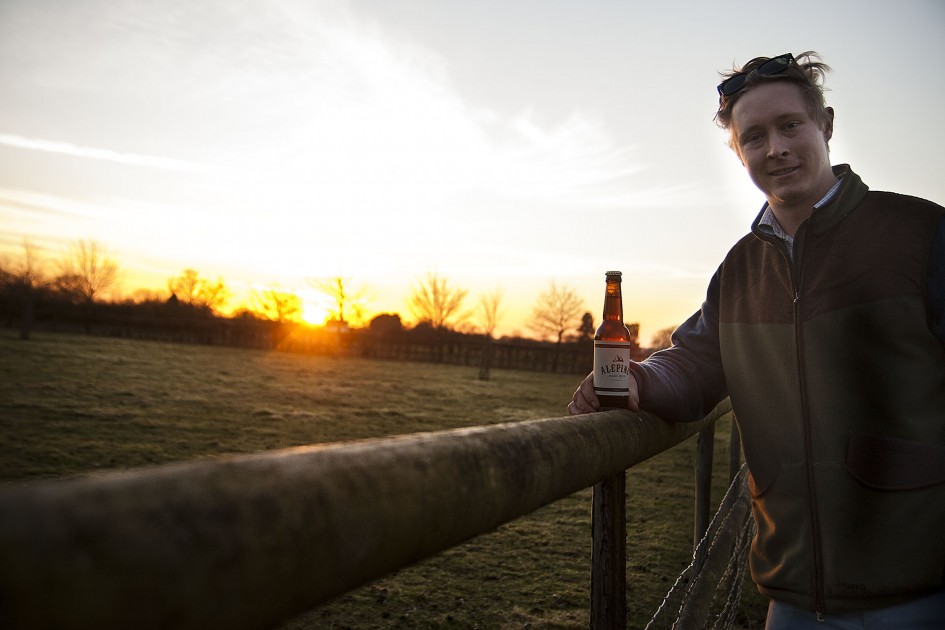 SIL – What made you choose to work with Phil and Abby Wilcox and the Wibblers brewery?
DH – I found Phil and Abby at the legendary Chappel beer festival a year ago.  I pitched the idea to them (after a few ales), and they agreed to work with me on the project. It's worth mentioning that for the project I am undertaking you can't use any old brewery, there are a few detailed boxes that need to be ticked, and Wibblers ticked them. The main thing that is great about working with Wibblers (aside from their awesome beer) is that they are open to ideas and very positive, whilst remaining focused on the quality of the job in hand. They already export to Finland, and run all kinds of interactive brewing experiences that many other breweries might not bother with. This has made them popular with the local community and also the pub and real ale campaigners.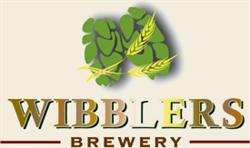 SIL – Alepine is committed to donating 20% of its profits into ski related charities. Can you tell me a little bit more about these charities and what compelled you to make the decision?
DH – There are indeed 3 charities currently that we have earmarked to receive 20% of our net profits, plus our own Alepine Backcountry Scheme – Snowcamp, Caring Cancer Trust & Starlight. They all help disadvantaged, terminally ill or convalescing children use skiing to improve their life. Snowcamp gets less privileged inner city teens tuition in skiing/snowboarding in the snow domes of the UK, and train them to become instructors, so that they can have qualifications that open doors to getting jobs out of the inner city environments and in the mountains. Caring Cancer Trust predominantly takes Children who have had cancer in their crucial growing years, skiing. A child that has lost 2 years to hospital and chemo aged 7 say, is not only missing out on crucial school years, but also on everything that goes with it, and ultimately can have an enormous lack of confidence. Caring Cancer Trust uses skiing and fun holidays to the Alps to help the Kids get more confident and recover in areas other than physical health. The Starlight Charity is similar to this, but takes children not just skiing, but to do all sorts of fun activities as the child wishes. The children they help are seriously or terminally ill.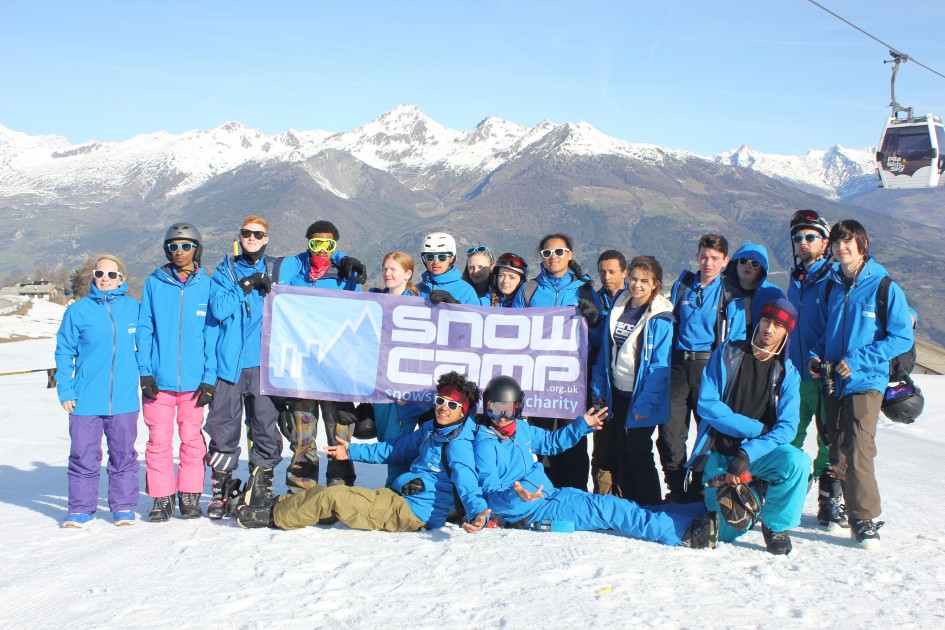 Finally the Alepine Backcountry Scheme, is a fund for Avalanche Off Piste equipment and education for season workers. It is so tempting as a seasonaire to ski off piste without the correct gear or know how. The kit is expensive for workers on low salaries. We loan the equipment to them and offer talks for workers to attend, which if they do, then they can access one of our legendary Alepine Apres Parties for free.
A lot of people helping me on the business say giving away 20% of profits is madness. But we felt that a lot of the traditional ways of running a business are stale and in today's day and age, a company needs to look more laterally to survive. I get bombarded with charitable requests every day, that frankly I cannot afford to give to. This means as we grow we contribute to worthwhile causes and especially helping others enjoy the most special of environments, that normally are only accessible to the wealthy.
Companies have to do more now than just make profit. A means for us to achieve a bigger vision, making the mountains a more enjoyable and safe place to enjoy the slopes. This is our underlying aim of the whole enterprise.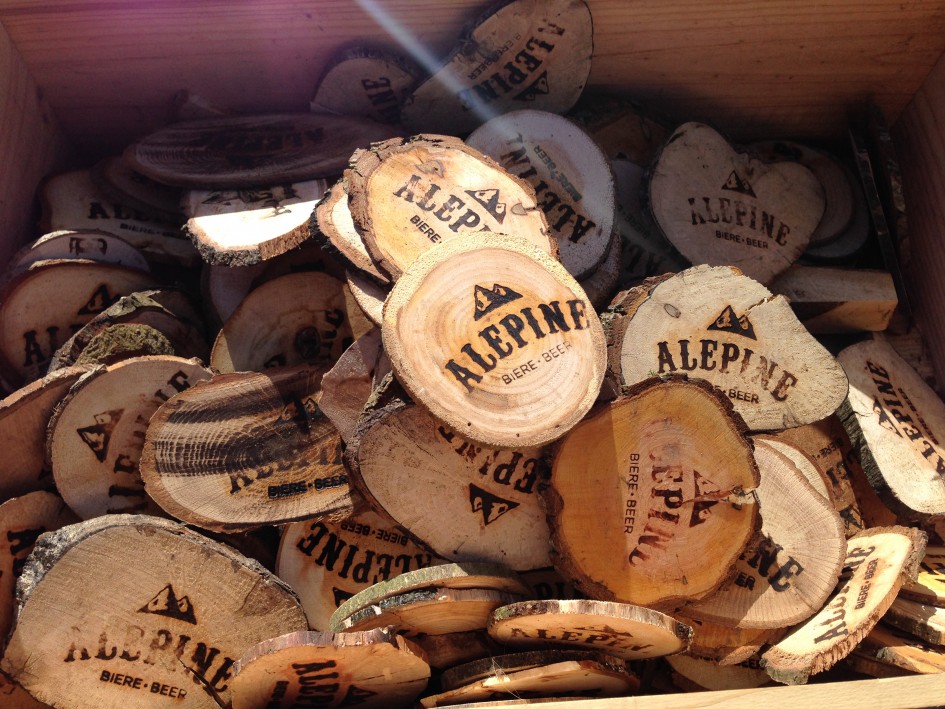 SIL –  If I was on holiday in the Alps, where can I go to enjoy a refreshing bottle of Alepine?
DH – I would recommend hitting up Bananas Bar in Val D'Isere. Ricky has been running this for 30 years, and he has the most awesome team of guys and gals there. Equally, down the road from there is Blue Note, which has awesome atmosphere and they have really embraced Alepine! We are aiming to be in every major French resort by the start of the season… when you are on holiday hop onto the "where" page of our website: www.alepine.co.uk/where
SIL –  Which resort in the Alps is your favourite and why?
DH – The 3V's will always be a winner for me. It truly has something for everyone. Courchevel (despite being diamond encrusted) still has some fun places to hit up, and is relatively picturesque along with La Tania. Meribel has a great party scene but it is Val Thorens I really love on a sunny day. Though not pretty, the vibe there is always great and the skiing super, plus my favourite restaurant "Le Caribou" is nested nicely up on the glacier which is a must for any 3V trip. I definitely need to check out more of Austria though as I loved Obertaurn, Scheffau and Obergurgl. I also need to ski La Grave and the Italian Dolomites are also on the list – hopefully by the end of this winter I will have ticked off a few more places!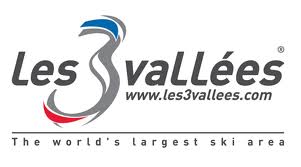 SIL – What's next on the horizon for you and for Alepine?
DH – This winter I will be full time in the French Alps promoting Alepine. The aim is to get it on offer in as many places as possible. Ultimately it would be awesome to start brewing in the Alps, but we need to be sure the beer has enough demand before we plunge into those sorts of expensive waters! Over the winter I will be keeping our following updated with our silly Vlogs (on Alepine's Facebook page) which are thoroughly silly, but relatively entertaining if you are stuck in an office all day and need some procrastination!
We are running a competition for the 2015/16 season that will get the winner a free crate of beers delivered to their chalet/hotel whilst on your ski holiday. Visit Alepine's Facebook page: www.facebook.com/alepinebeer Share the page whilst commenting/tagging the perfect bar/restaurant/chalet/hotel that you would like to see Alepine stocked in. The winner will be the person who gets the most "likes" from this post – open to businesses and individuals alike.
For any bars/restaurants/chalets/hotels that would like to talk about stocking Alepine email alepinebeer@hotmail.com
Obviously, Ski In Luxury would like to say a big thank you to David from Alepine for taking the time to answer our questions. We wish him every possible success for the future.