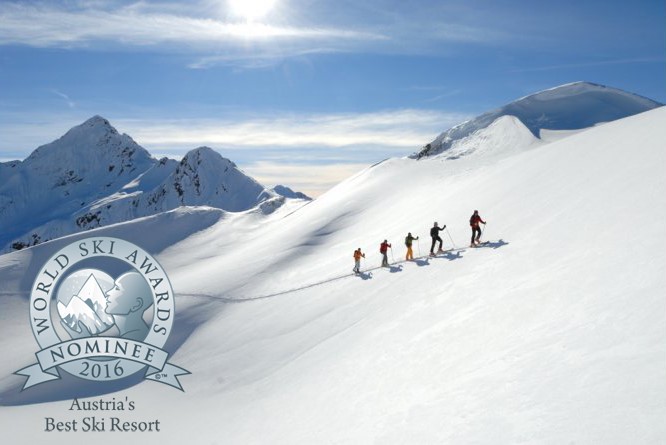 The 4th Annual World Ski Awards will be taking place on the 18th – 20th November 2016 in Kitzbuhel, Austria. Today Ski In Luxury are going to take a look at the nominees for Austria's Best Ski Resort 2016.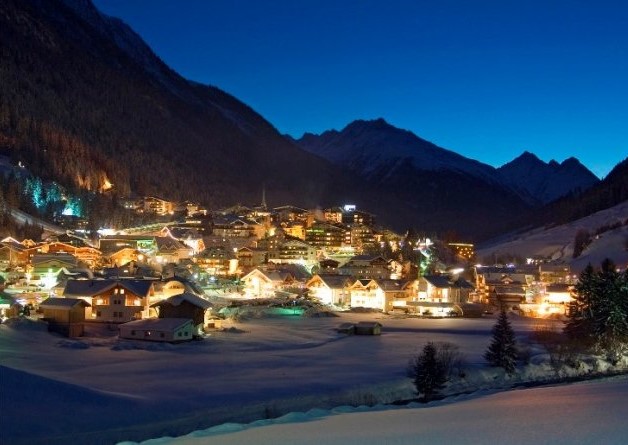 What a resort to kick things off with! From a traditional farming village in the Paznaun Valley to a charming and thriving ski resort consisting of boutique shops, high end restaurants and glitzy bars and clubs to enjoy the vivacious nightlife. For many years now this has been a premier destination for the Germans and finally the Brits have caught on, with the resort located only 90 minutes from Innsbruck. Famous for its top music artists such as Muse, Elton John, Beach  Boys, Deep Purple to name but a few at the Top of the Mountain concerts, held at the beginning and end of each season.
Not just fabulous for the music and vibrant nightlife, Ischgl offers 238km of piste to enjoy, which are served by 45 mostly modern lifts. A real highlight in season 14/15 was the opening of the Pardatschgratbahn gondola, which has heavily enhanced the mountain access. A perfect resort for intermediates who like to ski miles of terrain before an evening of dancing the night away. For a few suggestions for a night to remember then head over to Pacha Nightclub (Hotel Madelein), Feuer & Eis, Kuhstahl, American-themed Allegra Bar, Down Under, Kitzloch, Fuchsloch, or Trofana Tenne.
As well as skiing, the wonderful resort offers a 7km toboggan run (longest in the Alps) to enjoy in the evening under floodlights, individual snowshoeing amongst the many trails around Ischgl, a spot of ice skating under the open sky or try your hand at curling, or why not book yourself on a tour to enjoy some fondue under moonlight.
With fantastic snow conditions until late in the season, a vibrant apres ski scene and the longest toboggan in the Alps, what more could you ask for?
Check out Post Hotel for a luxury stay in Ischgl.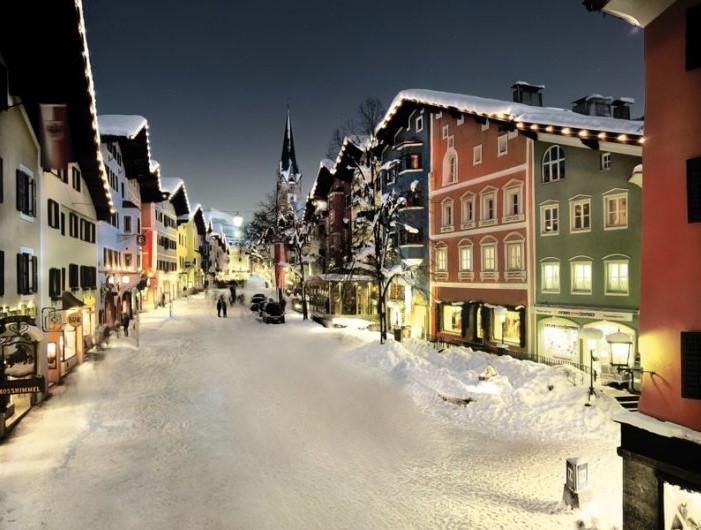 Skiing began 120 years ago in this beautiful medieval mining town. The resort itself with buttressed walls and delicate painted frescos is quite frankly idyllic and perfect for wandering the charming alleyways to sample the designer boutiques, luxurious wine bars and the delightful award winning restaurants with their international chefs. In the afternoon head to the legendary après-ski mile in the centre of town for a perfect way to end a day on the slopes.
Kitzbuhel offers varied and inviting skiing, benefitting from 53 lifts and offering 60 perfectly groomed slopes and 170km of piste to get stuck into. There is even the opportunity for some evening skiing until 11pm on Thursday and Friday on Gaisber in nearby Kirchberg. However, if you would rather hang your skis up for a bit then why not head out in a horse-drawn carriage or go snowshoeing. An ideal time to visit Kitzbuhel is at Christmas or New Year when you can wander the delightful Christmas markets or watch some spectacular firework displays.
Head to the luxury resort of Kitzbuhel when they play host to the Valartis Snow Polo World Cup and the Hahnenkamm races. To give you an idea of why The Streif is considered the most spectacular and toughest downhill ski race in the world, I will ask the renowned former Olympic skiier Graham Bell to take it from here…..
If this has got you tempted then have a look at the beautiful Chalet Weiss Spa, where 14 lucky guests can stay.

A wonderfully atmospheric village with farming origins, which has hosted an array of Royals from all over the world. Not surprisingly the chocolate-box village has an exclusive image and is awash with high quality hotels, luxury ski chalets and restaurants.
The resort of Lech is situated only 90 minutes from Innsbruck airport and is best suited for intermediate level skiing. There is such unique and enjoyable skiing to be had here, with a total of 94 lifts connecting the resort and luxury chalets to 340 km of piste. With the added bonus of 5 new lifts being opened this season and with one, known as the Flexenbahn 10 seater cable car, whisking you over to St Anton's in just 6 minutes, providing you with an extra 160km of piste to enjoy, it will be no wonder that everyone rushes to Austria this season.
With winter in Lech offering numerous cultural and culinary highlights, well-stocked sun terraces and cosy huts along with the beautiful views, inviting you to stop a while to take it all in, it's easy to see why so many head to Lech for some winter fun. People who also like an alternative to skiing can either put those snowshoes on or how about trying your hand at curling or even just sit back relax and enjoy a romantic horse-drawn sleigh ride through the beautiful landscape.
Head to the Ski in Luxury for some fabulous options of where to stay when holidaying in Lech. To find out more on why Lech is such a great ski resort, read Gavin's blog, Ultimate Lech on our Ultimate Luxury Chalets news page.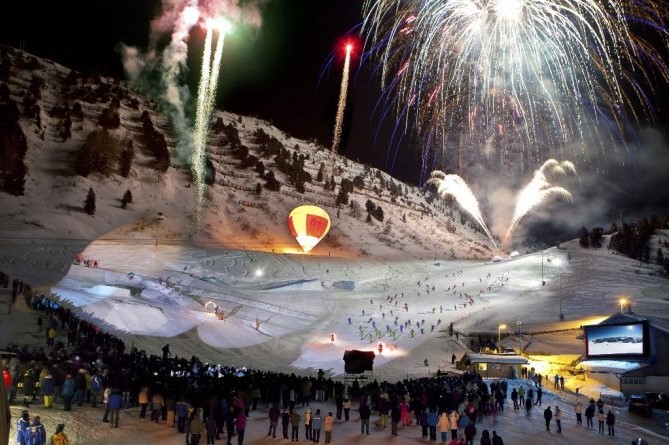 Obergurgl is a small but popular traditional village based around the early 18th century Church, at the end of the Otztal Valley and only 90 minutes from Innsbruck airport. With 110km of piste and 24 lifts this is a perfect resort for beginners and improving intermediates with a reputation for delivering fantastic snow cover from mid-November until early May. The opening of the Top Mountain Crosspoint in Hochgurgl in 2015, which acts as the base station for the new 10-person Kirchenkarbahn gondola, is a fantastic addition improving access to the Kirchenkogl slopes.
With Obergurgl offering queue and crowd free slopes even during peak weeks this is a perfect resort for families, with the cosy mountain huts and apres ski activites on offer. How about a 25 minute sledge run, night skiing twice a week, a spot of indoor golf, winter hiking, some indoor horse riding, ice curling or what better on a Tuesday evening than a spectacular firework display alongside a ski show demonstration.
For a few drinks after a long day on the slopes how about joining everybody else on the tables dancing the evening away in your ski boots listening to the fabulous live band at the renowned Nederhutte or head to the barrel-shaped bar Fassl, for some different flavours of Schnapps.
Have a look at staying at The Chalet at 11º East.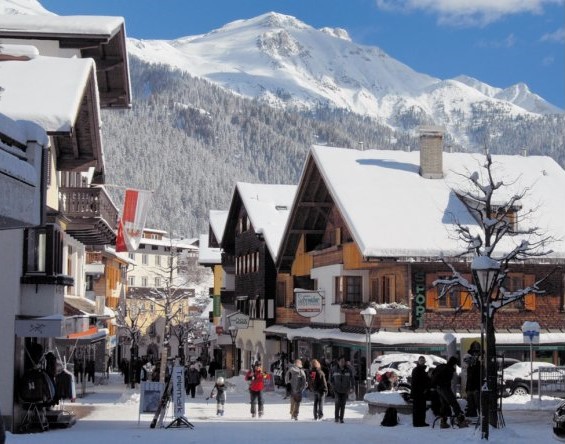 Seen as one of Europe's top ski resorts with 97 highly efficient lifts offering 340km of piste to explore, where snow is virtually guaranteed, only an hour drive from Innsbruck and an hour and a half from Friedrichshafen, along with the railway station in the heart of the village. With a vast ski area not only covering St Anton's mountains but also the neighbouring villages of St Christoph, Lech and Zurs, this is a perfect playground for the more advanced skiers.
St Anton is an attractive town, bursting with stylish shops, luxury chalets and high end restaurants.The cosmopolitan atmosphere of this famous village also ensures plenty of activities off the piste with a multitude of lively bars, where you can head to the terrace of the Hotel Alte Post before heading to the Underground, Postkeller or the Platz'l, which have live music. For something a wee bit quieter and more sophisticated then head over to St Antoner Hof.
With a world-famous reputation St Anton is pure heaven for keen skiers but also offers unlimited possibilities back in the resort once the skies are off. You really can have the best of both worlds with hospitality and Tyrolean customs being at the heart of the village, alongside its international and cosmopolitan character. Once again like the other Austrian resorts you come to expect the snowshoeing, horse sleigh rides, tobogganing, ice skating and curling. However, with St Anton also comes the sport and climbing centre, which offers an array of fabulous activities, including tennis, squash, volleyball, bowling, indoor football fields and extensive climbing facilities. Why not give bouldering a go!
Head to Ski in Luxury to have a look at our extensive portfolio of luxurious chalets in St Anton.
So there we have it. All the Austrian resorts have their special charms and quirks, but which will get your vote?
You can vote for Austria's best ski resort by clicking here. Once you have done this, don't forget to vote for us at the World Ski Awards for the World's Best Ski Travel Agent by clicking here. Voting closes soon on the 23rd September 2016 so be quick.

If reading this has got you thinking about your next ski holiday or if you would like any more information on any resorts then contact the team on +44 1202 203 650 or send us an email.