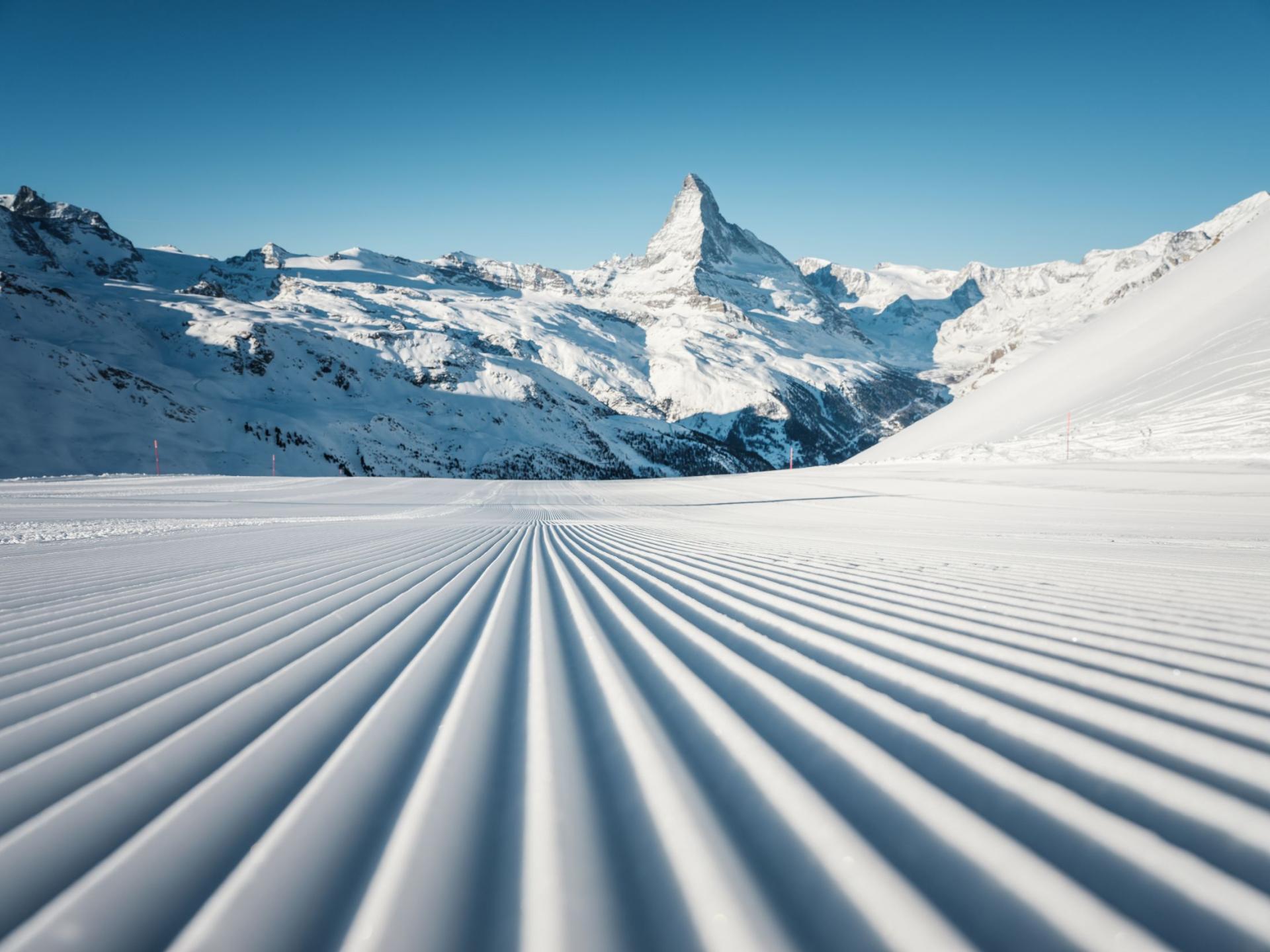 When searching for your perfect luxury ski holiday destination, it is often useful to get an idea of how the ski resort in question matches your ski ability, ensuring you pick the resort with the best ski slopes for you. The world famous ski resort of Zermatt may have the reputation for appealing to experienced skiers, when there is actually plenty for all abilities. We've spoken with Rowena, Director of Matterhorn Diamonds – a team of highly qualified private ski instructors – for her thoughts on the best ski runs in Zermatt…
The resort in the shadow of the Matterhorn was always known as a powder lovers' paradise and mogul heaven; but with the huge investment from the Zermatt lift company over the last 15 years it has become, quite rightly, a mecca for all; from those who are taking their first steps into the wonderful world of turning left and right, through to the seasoned experts looking for steeps and trees.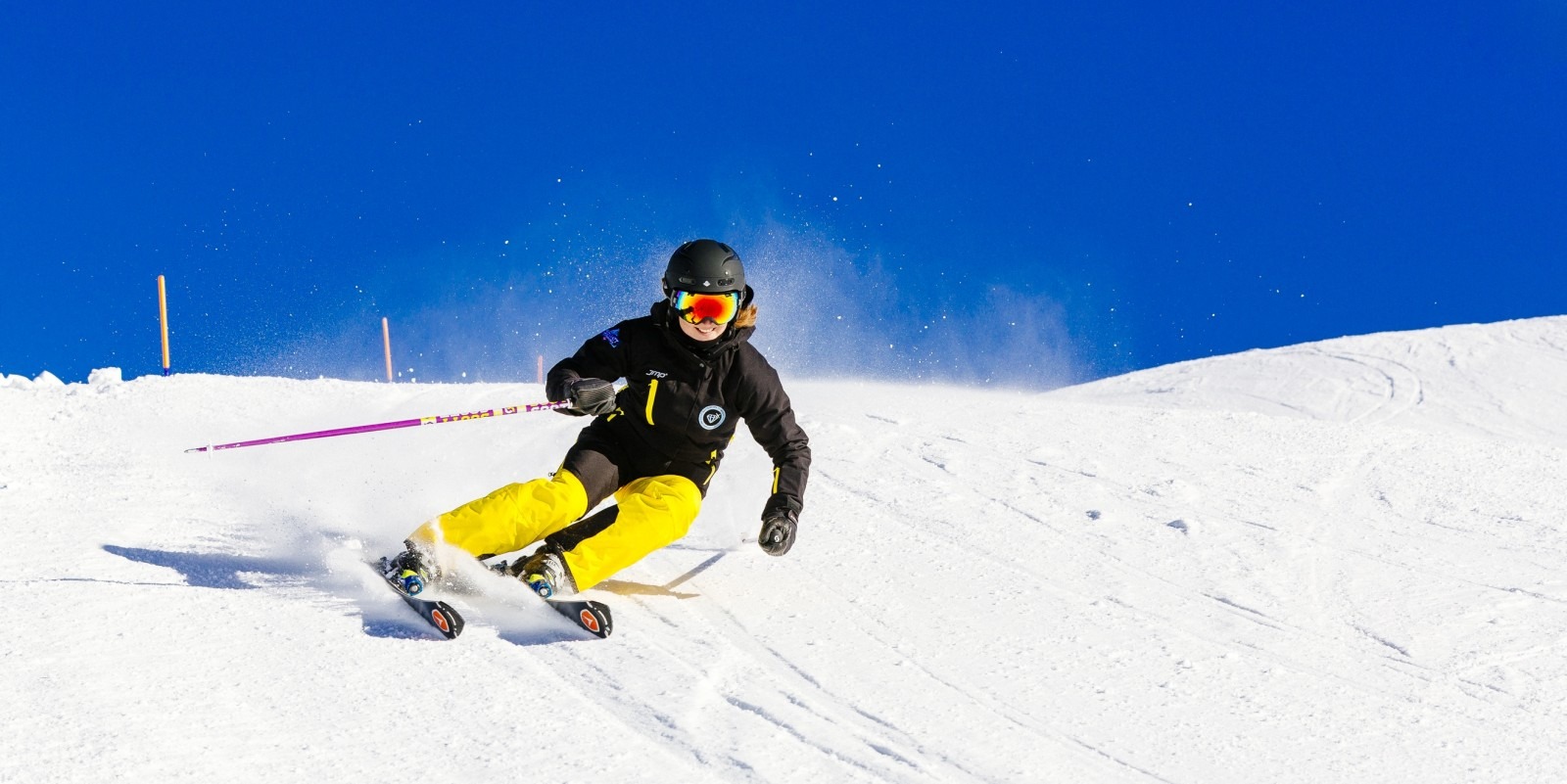 I've lived and worked as a ski instructor and ski school owner in Zermatt for 17 years. As such I've written frequently about the best ski slopes in Zermatt. You'd think that one article would be enough, but with the (literally) constantly changing landscape and new lift infrastructure, the slopes change, and with them your favourite runs change as well!  New lifts and new routes have also meant that some of the runs that used to be bustling with activity have been left blissfully quiet.
So here are my favourite ski runs in Zermatt, (or as the Zermatters would say: meine Lieblingspisten!).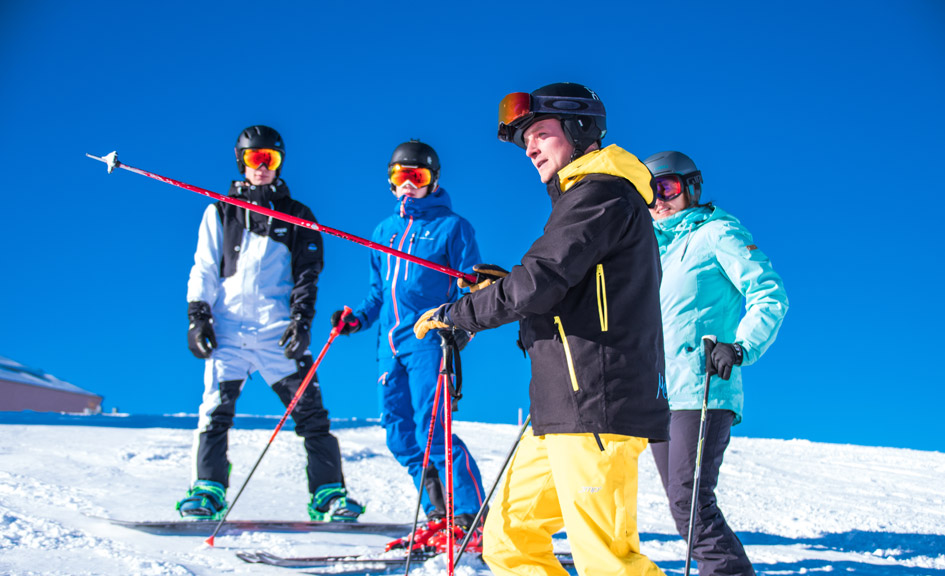 Blue Ski Runs in Zermatt
#1 Riffelhorn (No. 37)
#2 Iglupiste (No. 45)
To start with blues, and I think what you're looking for here is vanilla, predictable terrain that you can get used to with few surprises. Ideal for practising, and reminding your legs of what they're supposed to be doing. And of course preferably with all the accoutrements of epic view, comfortable lifts, cafes close by and pretty quiet. While the Gornergrat area may be popular with the local ski school's large kids' groups, there are so many blue runs up here that the ski school snakes are easily avoided.
Both the Riffelhorn and Iglupiste ski runs are gentle rolling trails, which coincide at Riffelberg; perfectly placed with a sunny terraced self-service restaurant where you can enjoy some seriously uninterrupted views of the Horn, plus the option of a chairlift or train to take you back up when you're ready for a second run.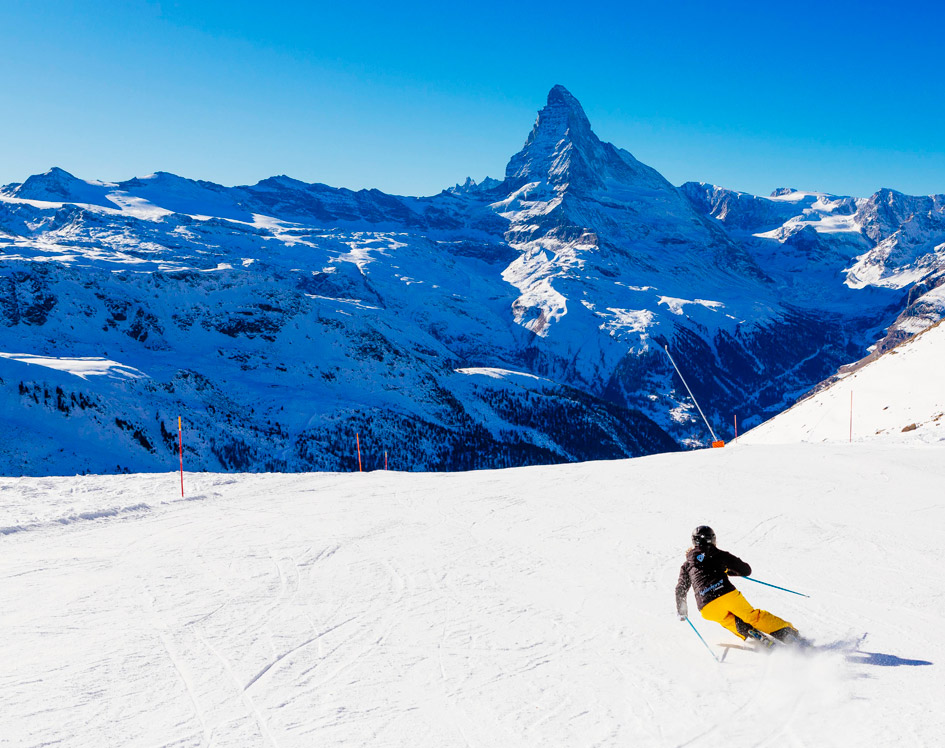 Red Pistes in Zermatt
#3 Tufternkumme (No. 15)
#4 White Hare (No. 28)
Onto red pistes and this winter I would definitely recommend the Tufternkumme on Sunnegga which starts at Rothorn, and descends pretty much as far left on the piste map as it gets; you're far from the madding crowd and it's a descent of nearly 900m. It starts off on a long gentle trail, lulling you into a false sense of security, before dropping away narrowly and steeply, and then taking you around a sharp left hand bend. After that you're on a track back towards the lift, or you have the option of dropping off shortly before the track starts to the right, onto the Arbzug itinerary (No.18). Either way, at the end of these runs you'll pop out at the brand new Kumme bubble. Jump in and be whisked back up to Rothorn enjoying that new gondola smell (the alpine version of a new car smell), all the way while avoiding the alternative chairlift/cable car combo via Patrullarve, Sunnegga and Blauherd.
My second red run choice is the oft-ignored White Hare (no, I don't know why it's name is English either) on the Gornergrat area.  It used to be a busy run as it was the only way down from Hohtälli but now thanks to new infrastructure, the crowds are well distributed thanks to new lifts and alternative slopes in the area. As a result, the White Hare has been left wonderfully empty. It's another long run; 1,050m from top to bottom full of rollers, open carving-friendly sections, small traverses to get your breath back or practise your edge rolls on, and off-camber rolling steeper sections, where, if you have a little too much speed you'll find yourself airborne pretty quickly.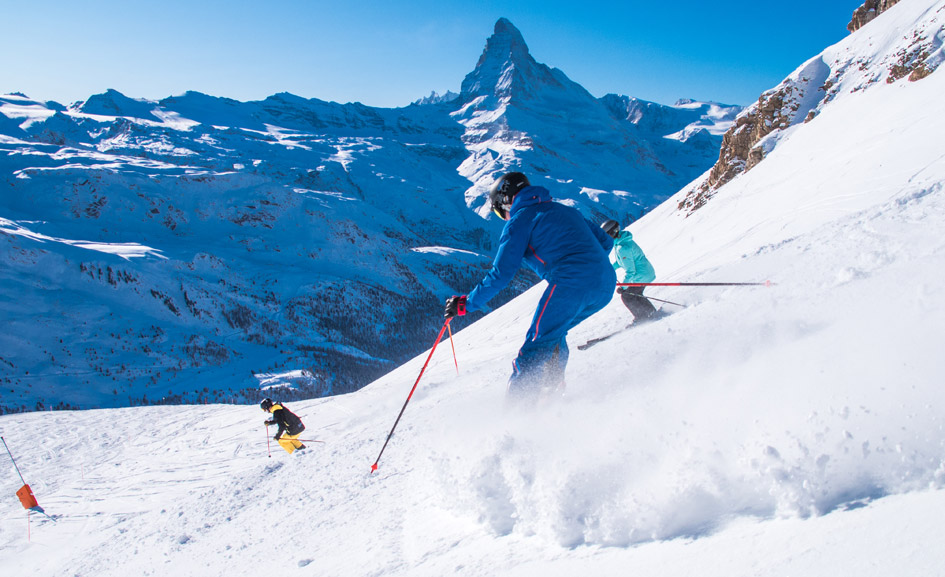 Itinerary Runs in Zermatt
#5 Chamois (No. 16)
#6 Marmotte (No. 17)
And finally, there are a couple of itinerary routes worth checking out down the front of Rothorn: Chamois and Marmotte. They are real adventure runs, with open faces, ridges, gullies and all manner of trees, bushes, marmottes (naturally) and other obstacles to navigate around. We do need a pretty solid snow base for these to open up, but if you see the green light, head up there and just don't whoop too much, you'll make us all jealous!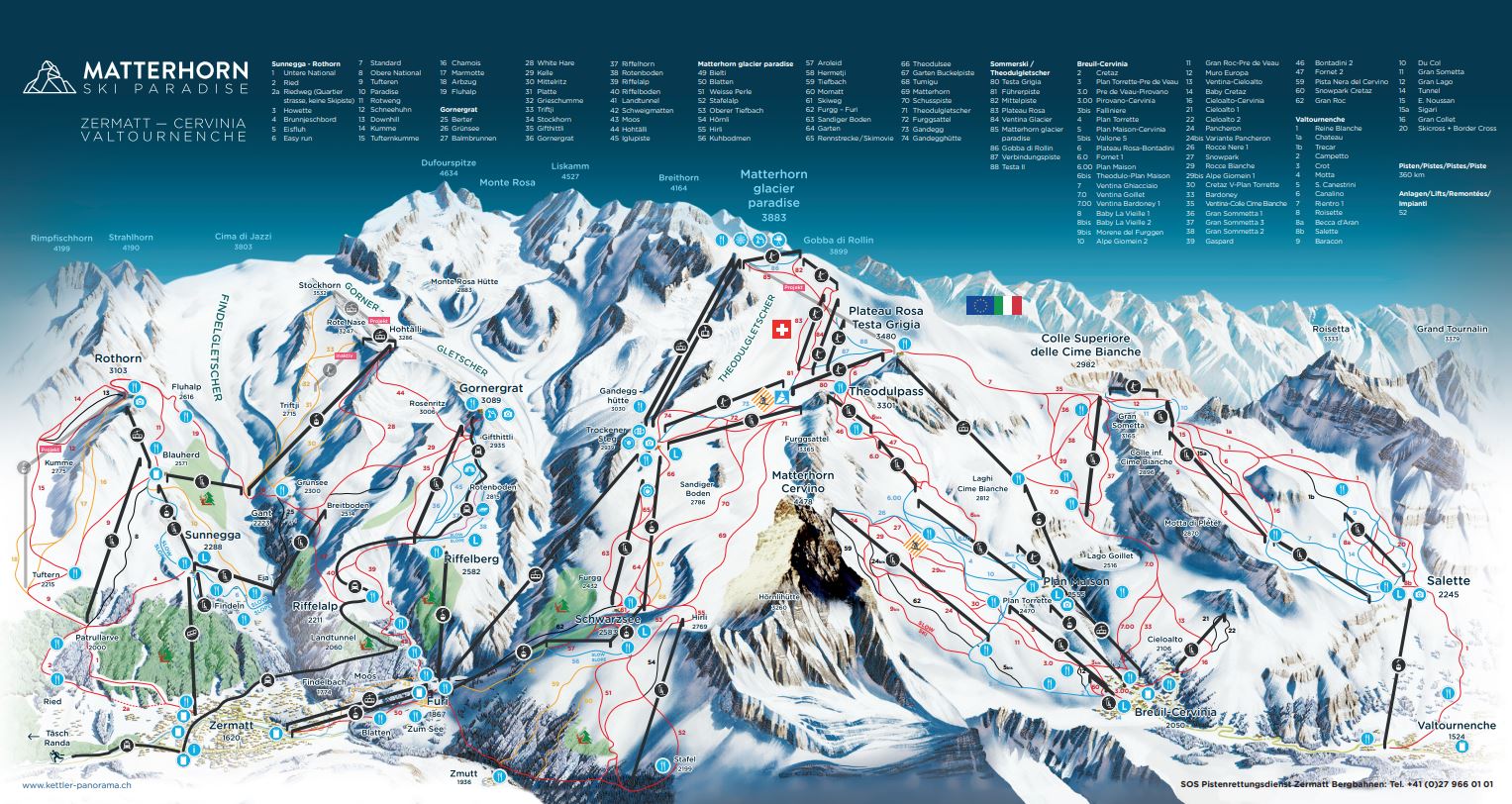 Many thanks to Rowena for taking the time to give us a great overview on the best ski runs in Zermatt. To find out more about Matterhorn Diamonds and the services they offer, click here. From private ski lessons to unique experiences, Matterhorn Diamonds are sure to enhance your ski holiday in Zermatt.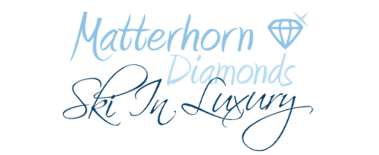 Additionally, if you have been tempted by a winter holiday to Switzerland and would like any assistance in finding a luxury ski chalet in Zermatt, please do not hesitate to get in touch with our sales team. Simply send an email or give us a call on +44 (0)1202 203650 and we will be more than happy to help.