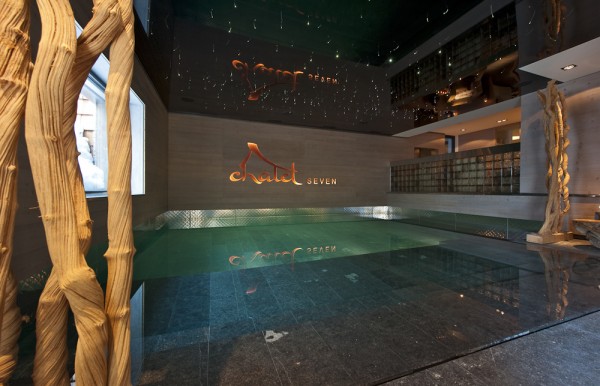 As we introduce the stunning Chalet Seven to our portfolio for this coming season, we thought it would be a good idea to give you an insight into the resort of Crans Montana. Katrina Blunden works as a Sales and Marketing Director promoting the resort and she gives us her low-down on the resort below…
Crans Montana
Perched high on a sun-drenched plateau in the Valais region of Switzerland, Crans-Montana enjoys some of the most spectacular views in Europe with an unsurpassed vista stretching from the Matterhorn to Mont Blanc up the Rhône Valley.
The ski area can easily satisfy all levels and disciplines of skiing. Children and complete novices can enjoy lessons and instruction in the resort's Snow Island with its nursery slopes, while the Plaine Morte glacier, accessible by cable car and at an altitude of 3,000 meters is not to be missed for some of the most challenging runs, one of the longest pistes at 12km and some of the best panoramic views in the Alps. Intermediate skiers are in skiers heaven with a large majority of runs being blues and reds which offer wide open and gently carving pistes. The mountain is resplendent with gastronomic eateries where winter sports enthusiasts could easily while away an afternoon soaking up the sun on any one of the terraced restaurants.
Chic boutiques line the streets of the town's centre dotted with bars, restaurants and cafes and the resort offers lots of non-ski related activities including wellness centres and spas, a cinema, bowling alley, ice skating and much more.
Ski & Snowboard: A complimentary shuttle service carries skiers from around the resort to the key lift station where lifts are generally un-crowded with few queues and the pistes are long and wide, which means that skiers and snowboarders can safely use them side by side, while adrenaline junkies can get their kicks in the snowpark which is dedicated to those who enjoy jumps and tricks.
Mountain Restaurant Suggestions for Lunch
Chetzeron
An award winning mountain restaurant located at a heady height of 2,112 metres and a must during your stay in Crans Montana. The restaurant and hotel are easily reached via ski or snowboard from the blue piste at Cry D'Er, alternatively walking from the pedestrian track at Cry D'Er or Meribe and worthy of a visit either overnight or simply for lunch or an afternoon hot chocolate. Guests can enjoy the refined authentic menu making the most of Valaisan seasonal produce and wine in the fifty-seater restaurant or retire to the terrace which stretches out over three levels and wrap themselves in sheepskin rungs on the inviting deck-chairs to either enjoy the sunshine and breathtaking views across the mighty Matterhorn and Mont Blanc or simply open a book.
La Cabane des Violettes
Franck Reynaud, chef at the Relais & Châteaux Hostellerie du Pas-de-l'Ours (one Michelin star and 17/20 GaultMillau points) together with his friend and guide Pierre-Olivier Bagnoud have given a new life to the Cabane des Violettes. The mountain hut (altitude: 2'208 meters), establishment belonging to the Alpine Club is open since 1924. In spite of the renowned chef and refurbishmens, prices are reasonable and the same and fresh local products are on the mountain type menu.
Crans Montana is situated on a plateau in the sunniest region of the Alps enjoying more than 300 days of sunshine each year. Crans Montana offers all the advantages of a small resort with cultural activities, shopping, gastronomic variety and international events such as the Caprices Festival
Hospitality is a way of life not just a catch phrase in the resort where clear blue skies and plenty of sunshine, unforgettable scenery and a treasure trove of winter sports and other activities make Crans Montana an ideal escape for skiers and non skiers alike. Visitors can enjoy family run hotels or establishments offering traditional culinary treats that compete on service levels with the newer luxury hotels and chalets and stylish bars within this cosmopolitan resort. 
Thanks to the warm climate and generous and fertile earth, agriculture continues to flourish in the Valais region and everything starts with local produce. Traditional delicacies still account for much of the cuisine such as the full flavoured Raclette cheese and air-dried meat and traditional Swiss fondues all accompanied by Valais wine, the pride of the Swiss vineyards from 40 different grape varieties.
Two things that everyone who visits the resort should see or do?
Torch-lit night descent by sledge and traditional Swiss dinner on the mountain
Make the 1500 metres ascent by gondola to the Plaine Morte Glacier to enjoy the best panoramic views of the Alps at 3,000 metres