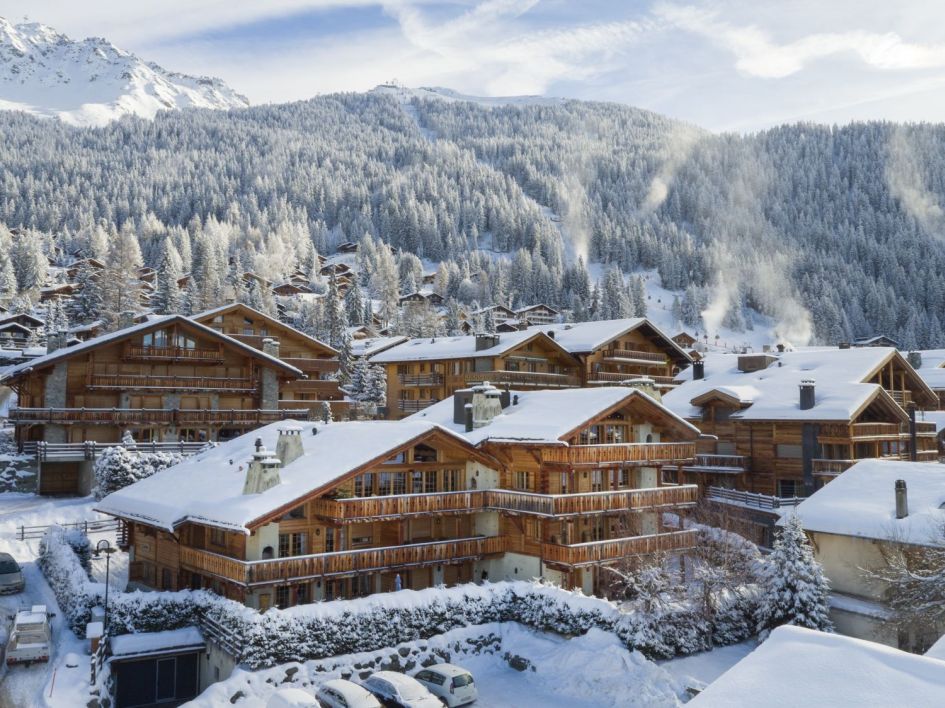 There is a huge worldwide movement towards being more environmentally aware and eco-friendly. The way we live and how we consume is changing, and service providers are not only responding, but are also leading the change. I caught up with Barry Cox, the co-owner and Director of Lagom ski holidays, the forerunners in the sustainable chalet concept and on the way to creating an environmentally friendly ski holiday.
What gave you the inspiration to start the Lagom luxury chalet range?
Lagom has been an evolution on several fronts for us. First, the brand is a response to market trends. We have noticed over the last couple of years that our guests are increasingly self-reliant in resort, with a growing demand for bed and breakfast, self-catered and accommodation only services being requested in the luxury apartments and chalets that we operate. Added to this we have always held an ethos of remaining as flexible as possible to provide our guests with exactly what they want.
Over this same period, with first-hand experience of several back-to-back, poor snow winters and a growing consciousness that our systems are not in harmony with the planet, we have had a growing concern about the fragility of the planet and have had a desire to incorporate a positive impact trend into the business.
When a friend described her new beautiful chair as lagom it seemed the perfect name for our new brand (a Swedish word with no direct translation in English, but best described as 'not too much, not too little, just the right amount'). In Sweden, lagom is a way of living, a philosophy almost. In Lagom we wanted to set out to provide quality-assured accommodation while giving guests the opportunity to choose their own level of service requirement during their holiday in the property.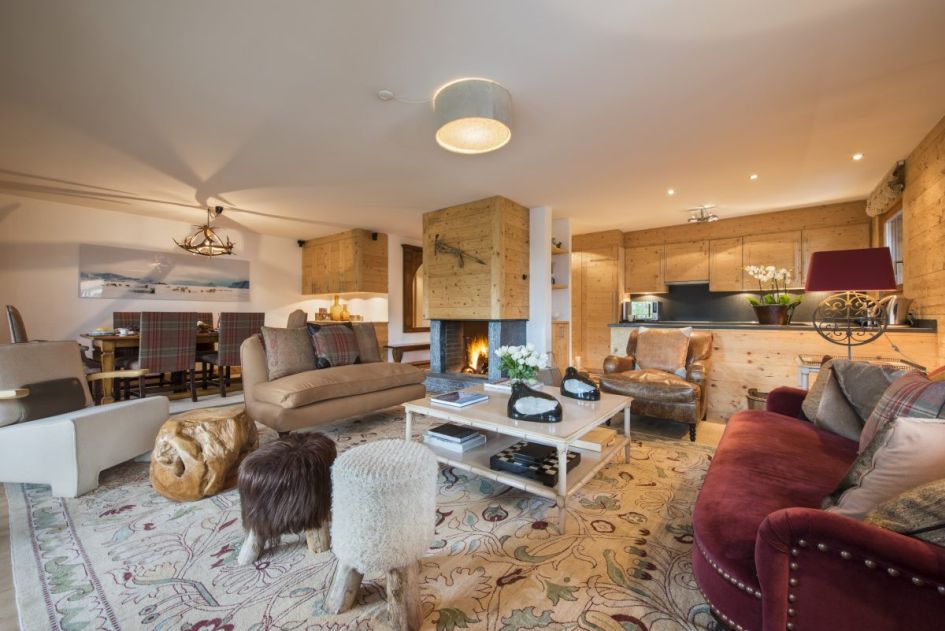 Do you think there is a specific market for sustainable chalets and environmentally friendly ski holidays?
It seems that there is a growing movement across the world for ethical choices in all aspects of life, including when they travel. We couldn't say that this has been a pre-requisite in the ski industry in the past, but we believe that it will, and needs to be a growing consideration among guests coming to the mountains to ski, if nothing else to do their part in protecting this pastime we all love so much.
How has the range evolved since its launch?
Lagom launched at the beginning of winter 2018/19 with the new Nevada building in Zermatt, comprising 10 apartments ranging in size from one to five bedrooms. Over the course of the winter we added six more luxury apartments to the portfolio in Verbier. We expect the portfolio to grow by 50% again by the start of the 2019/20 winter season.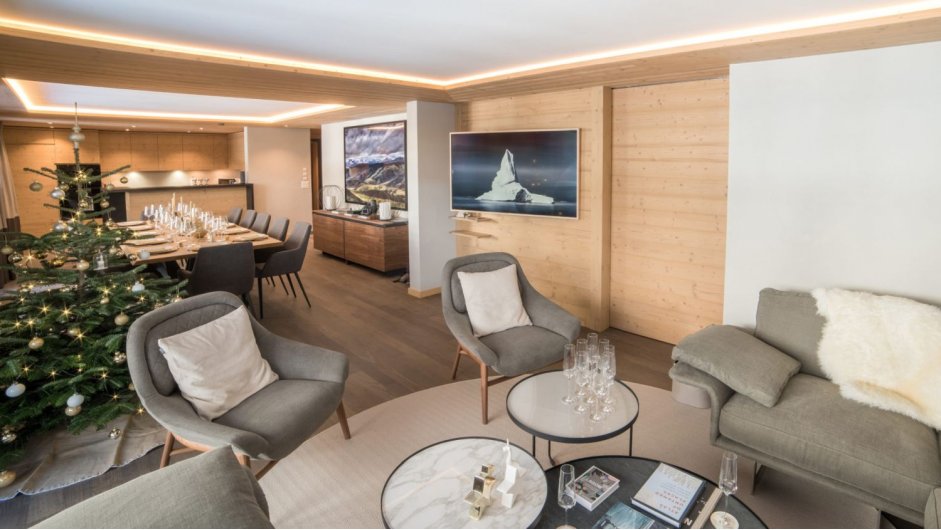 What makes your product sustainable?
The concept really embraces the idea of conscious choice. Often when you think about sustainability or the environmental crisis at large, it feels like our actions are not significant. But we believe that every action, every decision, is significant and does make a difference. We wanted to emulate this feeling through the slider (choice of services).
We are transparent about the cost of each of the services provided, and in addition, have audited the environmental impact (in carbon emissions) of providing these services. Armed with this information it's over to the guests to decide what 'Lagom' is to them.
Through the slider, we offer choices on the services we provide in these apartments. Do you need daily housekeeping, or just at the end of your stay? Do you want robes and slippers? Toiletries? What about linen and towel changes? Our guests tweak the services they want, so they gain control over the end price.
As the services are adjusted, the price fluctuates and along with it, a tangible weight of CO2 emissions resulting from the service. Strip out services, the price goes down, and so does your impact. Like so many sensible decisions around the planet and the environment, it's a win-win relationship.
Beyond this, our new brand has empowered us to take a stance company-wide and across our two other luxury brands too. We now have a sustainability charter with goals mapped out to 2030, by which we hope to have provided the first carbon zero luxury ski holiday. This is a complex goal that requires us to dive deep into every aspect of sustainability in our business.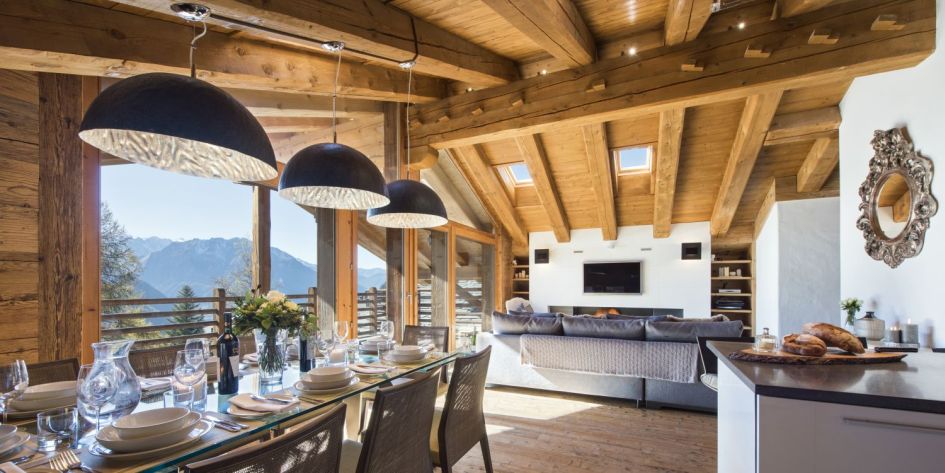 What products do you use that are sustainable?
We use L:A Bruket toiletries which are all natural, non-toxic products. We purchase this in bulk and top up pump action dispensers saving on kilograms of single-use plastic.
We source robes that are made from organic cotton and slippers that are wholly compostable.
We also provide a small artisanal gift in each booking, sourced from a local supplier. In Zermatt, this is a bag of locally roasted coffee from the Aroleid Kollective. And in Verbier, we provide Opaline fruit juice made from 100% locally grown fruits.
What benefits do you think the client sees by choosing one of the Lagom luxury chalets?
Firstly, the apartments in the portfolio are all beautiful, stylishly furnished and in excellent locations.
Secondly, the destinations we operate in are not a million miles away from having a good sustainable ecosystem in place. Zermatt has been combustion engine car-free for decades (this is an experience in itself), and both Verbier and Zermatt are 100% powered by renewable energy
Finally, guests can be rest assured that the team operating these beautiful properties, are applying themselves to sustainability with the same gusto and full commitment that we have put into innovating luxury hospitality in the ski industry over the past 14 years.
This past season, for example, we held clean-up operations with our staff in each of the resorts we operate in. Collectively we picked up 292kg of waste left on the mountains during the winter.
We are just beginning on this journey and are working on fleshing out the slider to enable guests to consider their environmental impact across more areas than just their service choices. We look forward to working with destinations, property owners and guests in a race to provide the first carbon zero luxury holiday. Very exciting!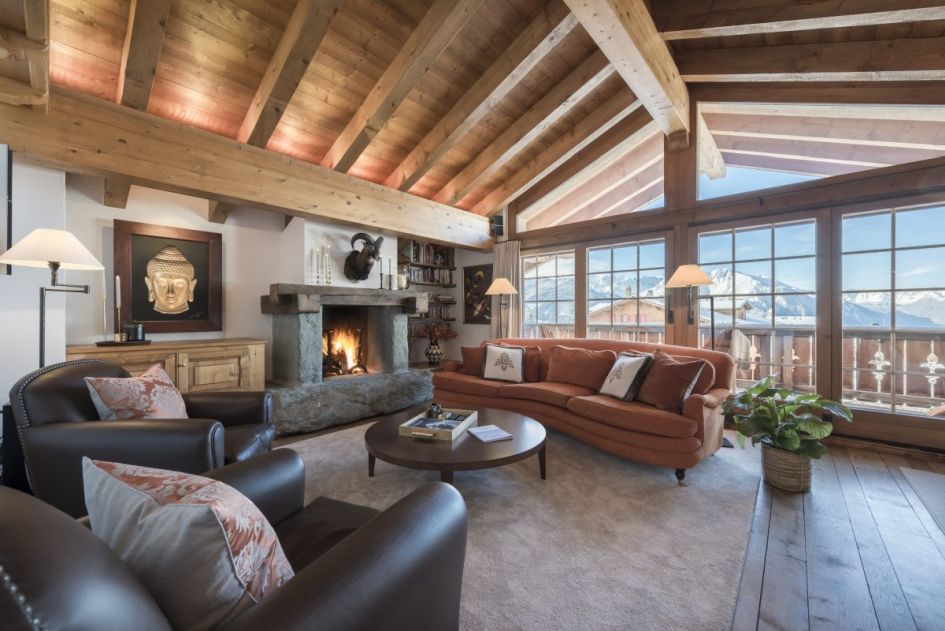 Do you think there is a growing movement in the industry towards more eco-friendly accommodation and luxury holidays?
I believe society at large is more aware than it has ever been of the need to consider our impact on the planet. This is certainly true of luxury travel too, where the growing focus is on experiential and transformational travel. We're at the cusp of a wave and we are certain that more and more people will be asking more questions of the operators and providers of hospitality.
Do you think there is a growing movement in the industry towards green skiing and eco-friendly skiing?
The business case for a sustainability policy in the ski industry is that the very eco-system that we thrive off of is at risk. For this reason, many resorts have established a vision for more environmentally friendly destinations as they plot their course into the uncertain future ahead. Alongside this, many businesses are joining the conversation and beginning to seriously figure out what they can do to build a business with sustainable development goals. The movement is even a source of new entrepreneurial spirit. This winter in Verbier for example, we saw a new business formed called Verbier Green which tackles the waste issue for individuals and businesses alike.
And then you have the society that these resorts support. At a societal level, I have seen a huge movement towards more sustainable living practices. Amongst our staff, the millennials are now a large proportion of the workforce. This generation is setting new standards and expectations for work, and a sense of purpose is high up on their agenda. I have been amazed by the response to our sustainable charter which we formally launched at the beginning of the winter. The progress we have made is largely thanks to how incredibly committed key members of staff have been towards a positive impact future.
All of the shifts are happening very quickly and I feel like we are on the cusp of a wave. I expect the movement will only continue to grow in the years ahead.
How can we and our clients help more?
Due to the interconnectedness of everything, sustainability suffers from paralysis by complexity. But in actual fact, it's rather simple logic that's required. We're simply consuming too much. Joining in on the conversation is a great start because action requires awareness.
Discuss the easiest steps you can take first. Pick the low-lying fruit to build a positive self-image. Get a reusable coffee mug for example and carry this with you. Our reliance on single-use products is frightening, and we have to get on top of this habit.
Beyond that, addressing our diet is probably the biggest impact you can have. You don't have to go radical but if we could all reduce our meat consumption by 10%, this is likely to lead to exponential benefits across the planetary systems.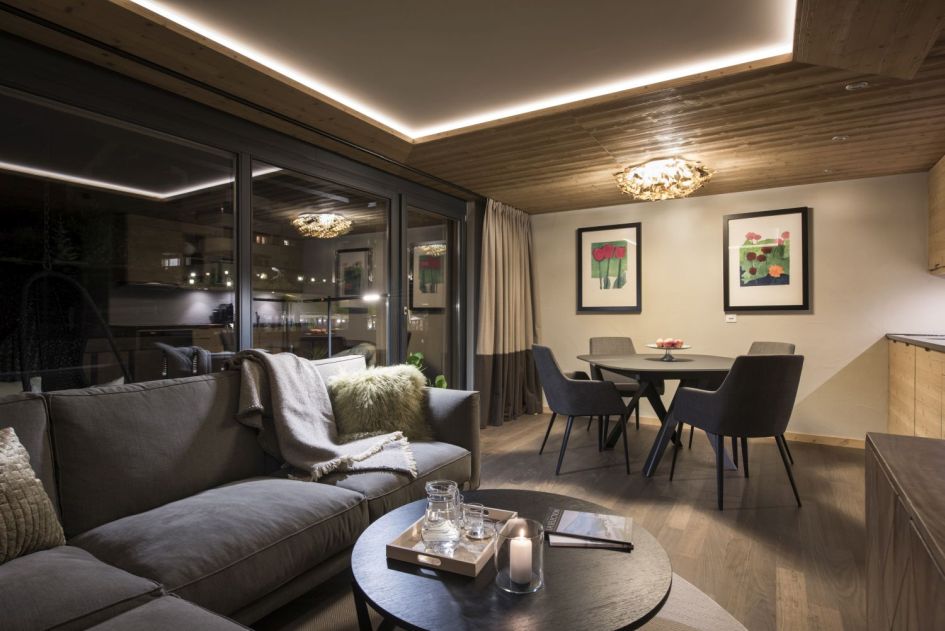 If you fancy staying in one of the Lagom chalets and making a difference, then our team at Ski In Luxury are happy to help! You can send an email or call us on +44 1202 203650 with your enquiry and one of our experts will assist.