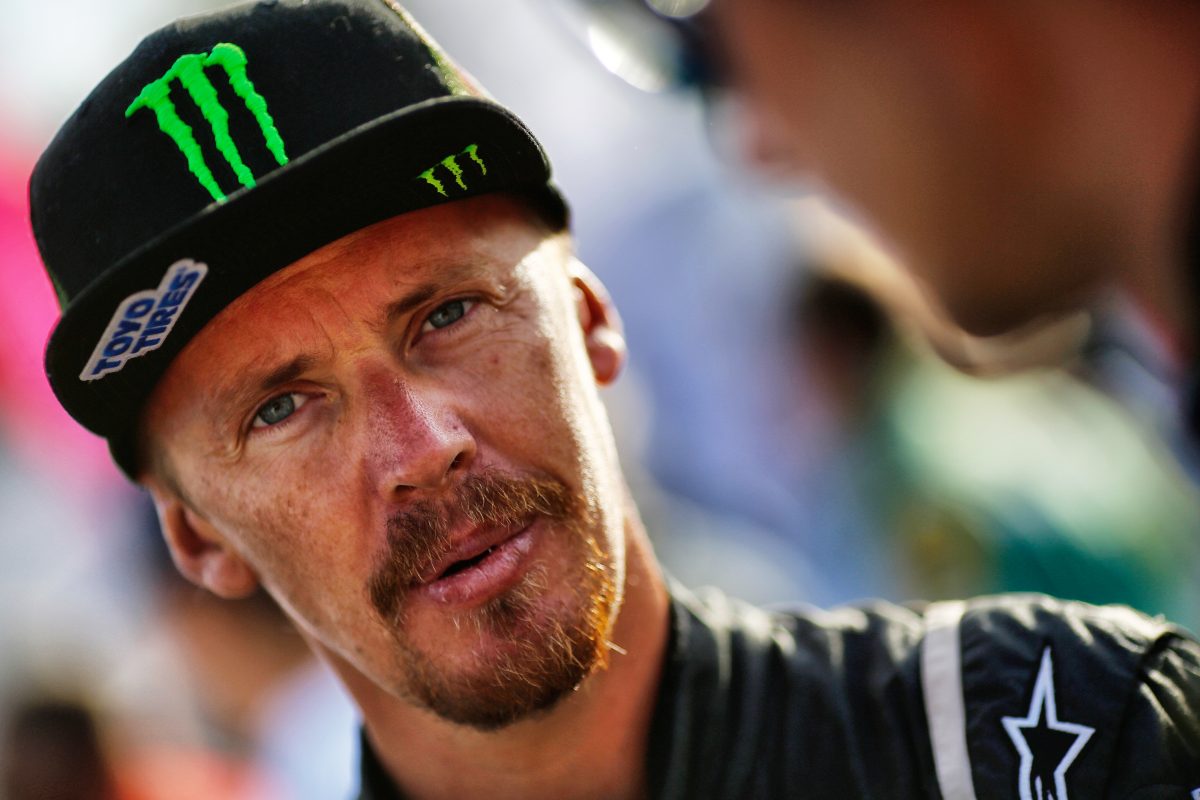 For those not so familiar with the Tignes legend that is Guerlain Chicherit, let's find out a bit more about his life, his luxury chalet developments and his passion for extreme sports!
Guerlain is a professional rally driver, a professional skier, and four times world champion freeride skier (1999, 2002, 2006 and 2007). In 2009 Guerlain won the FIA Cross Country Rally World Cup. In 2013, he became the first driver to complete an unassisted backflip in a car. In March 2014 Guerlain tried to break the world record for longest car ramp jump in Tignes. He crashed spectacularly on landing, but luckily escaped with relatively minor injuries.
Pretty impressive huh?! This action man has also dedicated recent years to developing a collection of luxury ski chalets in Tignes Les Brevieres, pushing the lesser known resort of the l'Espace Killy ski area firmly into the focus of those seeking unique, high quality chalets but seeking a more cost efficient way of living the "luxury life" compared to the neighbouring, higher premium chalets in Val d'Isere.
Without doubt, Guerlain will continue to push the boundaries of extremity. What better way to find out more than an interview with the man himself questioning his inspiration, ambitions and dreams?…..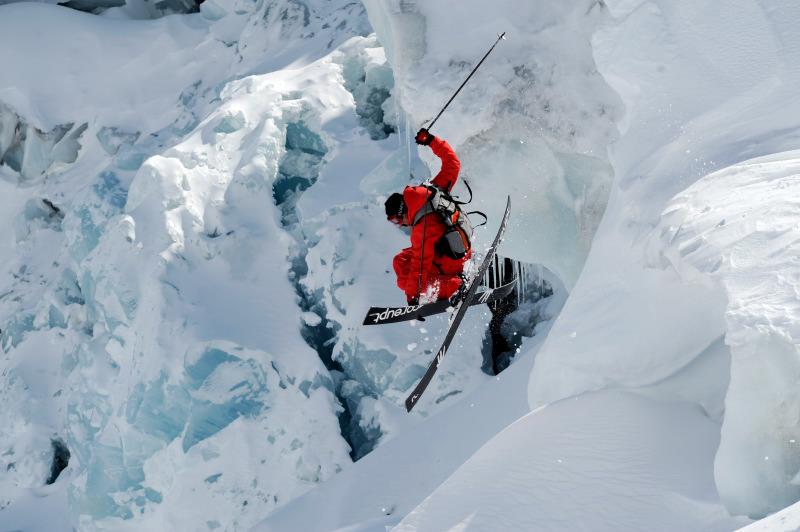 Andy – You have managed to combine your love for cars and skiing into one very successful career. Were you encouraged by family members to pursue your passion in extreme sports from a very young age or is this something you were introduced to by an outside influence later on in life? 
GC – I grew up in Tignes, I have been skiing my all life…..pretty lucky to say the least!
Since I remember, I dreamed of being a skiing world champion and I worked super hard until it was done! To become a rally driver was my dream. I had a role model when I was young, it was Colin McRae who later became my close friend before he passed away.
I was training a lot to develop my driving technique and became world champion in my new sport of rally driving in 2009.
It's always just like this, I give everything I do 100%. All in always….I love poker!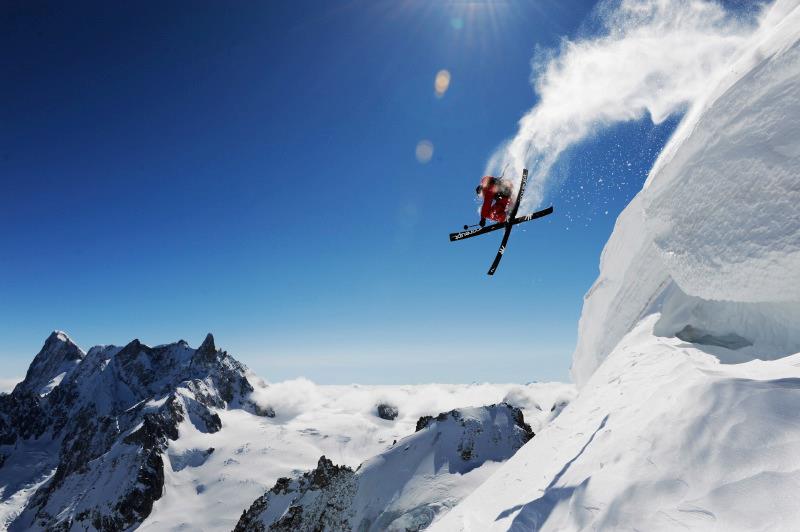 Andy – I know you have a fair few accomplishments to your name including winning your first Freeriding Championships at just 21 years of age! Was this defining moment in your career where you thought "Yes I've made it! This is really something to be proud of"?
GC – I remember like yesterday!!! Yes I was super super happy. I can't really say proud, because that's not me. I was just super satisfied with the achievement because I had to work so hard for it.
But 5 minutes after I was officially announced as world champion with the trophy in my hand, I was already thinking what's next?! Other than getting really drunk that night to celebrate!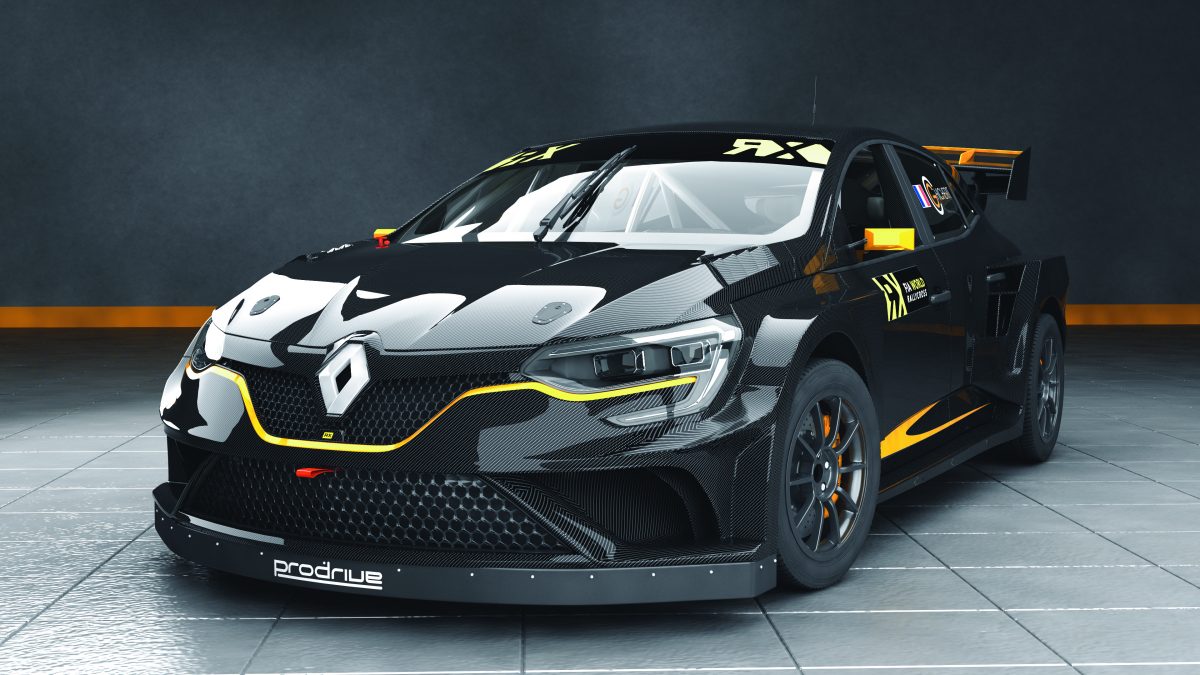 Andy – You've recently signed a partnership with Prodrive to develop an all-new rallycross car for the 2018 FIA World Rallycross Championship. Can you let us know a bit more about your involvement in this exciting project?
GC – Rallycross is growing a lot and I really want to perform to my best in this new career.
I decided again to go big and ask the best in the industry to build me a winning car. I will be focusing on training a lot this year with 15 races planned for this season (starting in two weeks) to build the experience to be ready to fight for the Championship in 2018!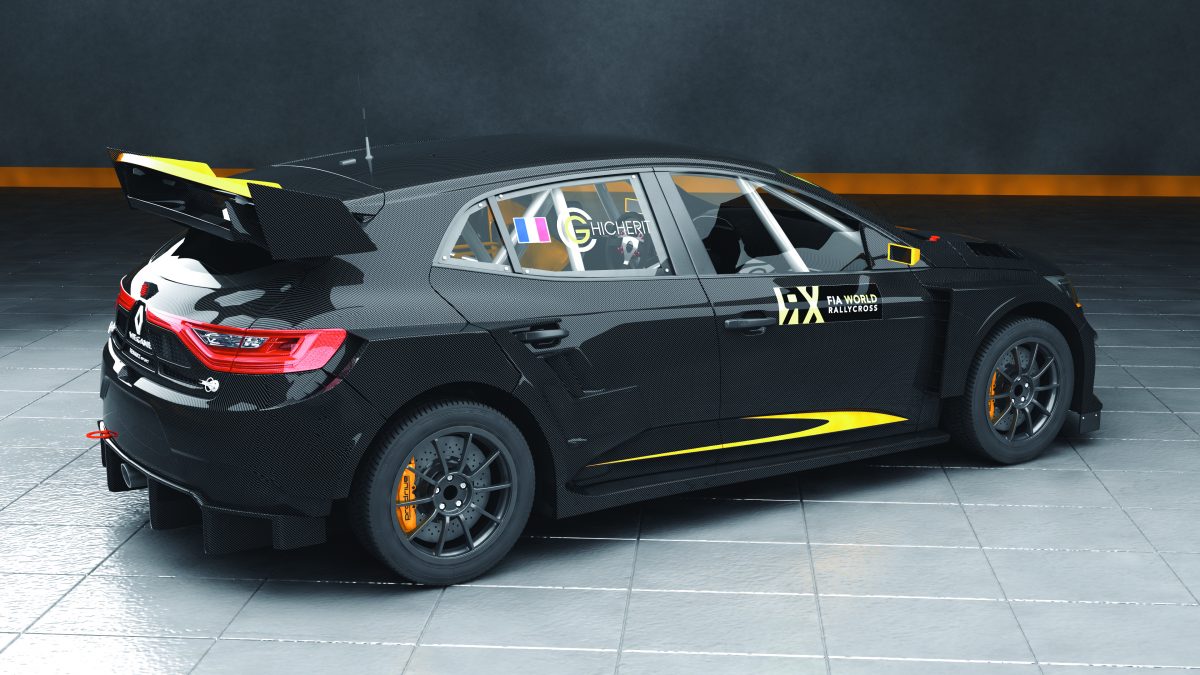 Andy – What would you say is the scariest thing that you have done, perhaps where you have thought, "what the hell am I doing?!"
GC – What scares me most to be honest, is that I don't really know what scares me!…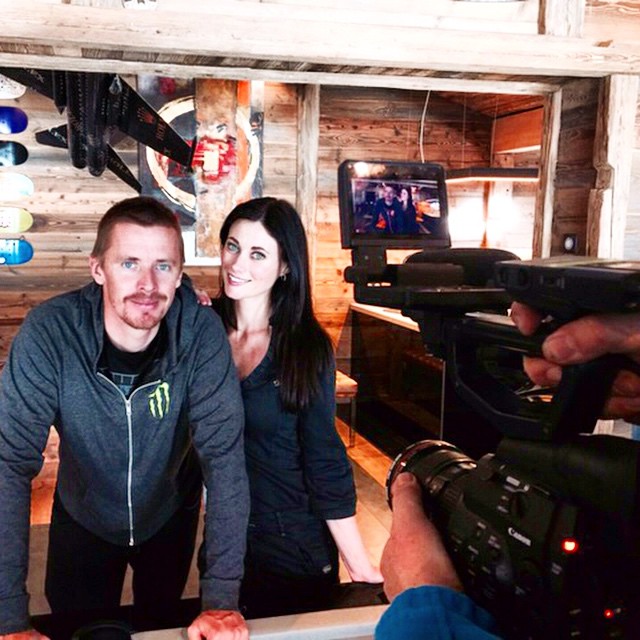 Andy – You're a dedicated family man. Will you bring your kids up sharing your enthusiasm and passion for all things extreme or does the protective father mind-set prevail?
GC – Yes I'm super close to my family, I love my girls and I will do anything for them. I have a super full and exciting life. I just try to share this as much as possible with my family.
Doing what I do offers a chance to travel a lot, meet different people, experience different cultures, languages…
I'm not pushing my girls to do anything special, I just let them be as they want. I give them tools and they will use them as they want. If they want to do sport, I will support them throughout. If it's arts, I will be there too… business… anything and everything, I will be there for them, they are my world.

Andy – If you were to pick, what would be your order of love for Freeriding, Rally Driving and Stunt Driving?
GC – I can't choose, I love everything I do! I also love building crazy ski chalets!
Andy – You have made the ski resort of Tignes Les Brevieres your base for your luxury ski chalet developments. What made you choose this seemingly quiet and traditional resort?
GC – Les Brevieres was not the place to be 5 year ago for sure… but I saw the potential there. It's an authentic old village that I felt needed to be refreshed and given a boost to put it on the map in the l'Espace Killy.
It was a risky bet, but I decided to do it and today I'm pretty happy with the choice I made.
The village is growing, a lot of projects are in the loop and a big new gondola for the next summer is coming. And for me the best skiing in the resort is there, especially in the forest!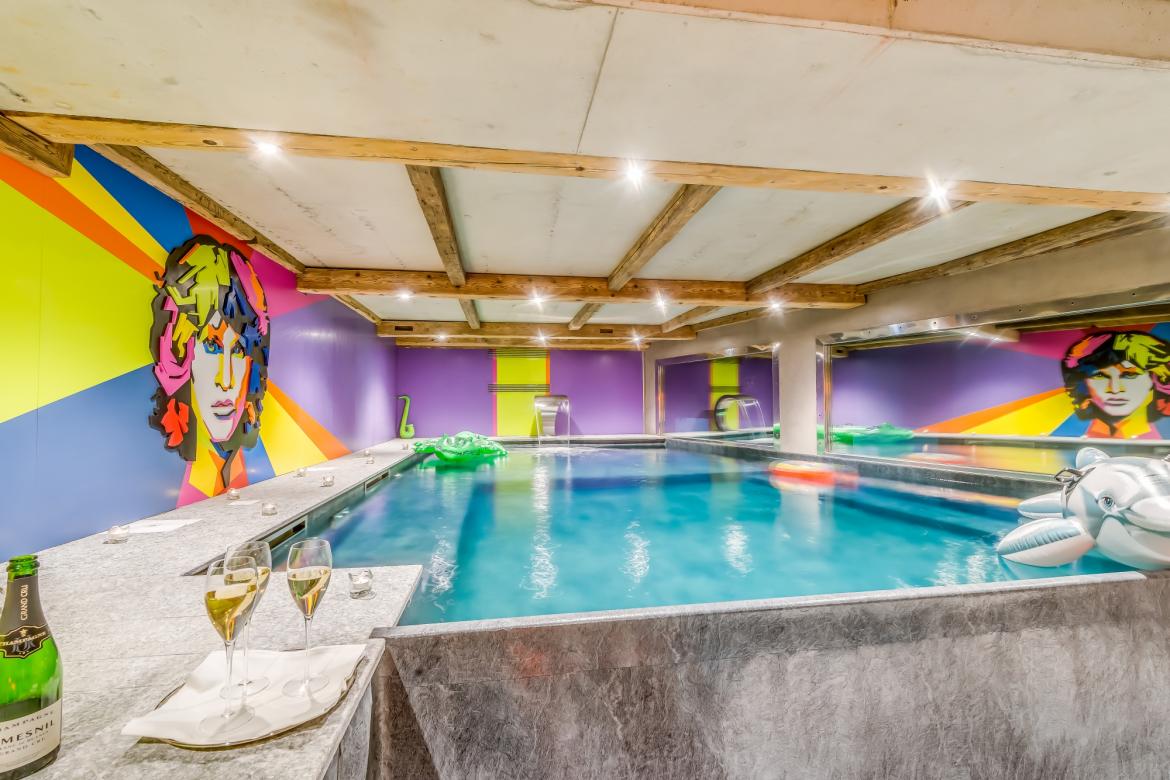 Andy – Your Chalets Quezac and Rock n Love are very unique properties in the luxury ski chalet market, with nothing quite like them anywhere else in the European Alps. What was your reason behind building the chalets? 
GC – Super simple, I like to be different. For me there was no point to just build a chalet for the sake of building a chalet. I needed to enjoy what I'm doing and express myself and my personality.
The new chalets will be super fun too. I'm working on a huge project in Meribel and another one in Courchevel too…watch this space!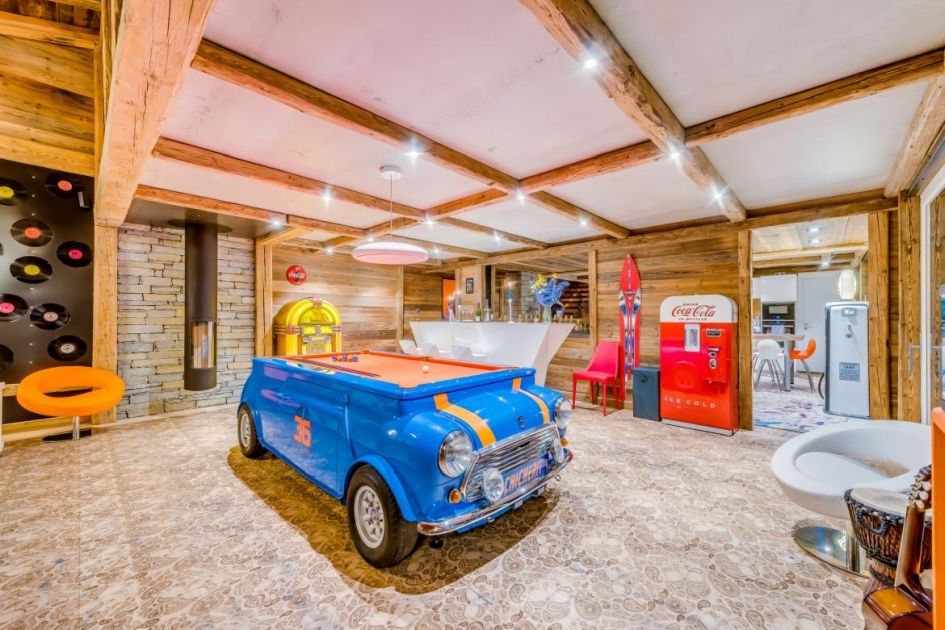 Andy – Can you give us an insight into your latest ski chalet developments, Chalets Banksy, Ubud and Babylon? 
GC – Chalet Banksy is all about street art because I really love this style and I really appreciate what Banksy is doing
Ubud is one of our favourite places in the world. It's in Bali and you have some amazing wood artists, so we decided to bring a part of Bali to the Alps.
And the Babylon is a smaller version of the Chalet Quezac, in the same style. I have just added some really bright colours…
Andy – We understand that you have a number of other development plans for future seasons, including one mega-chalet that is going to have an aviation focus?! Can you let us know a bit more detail on your plans, when it is due to launch and the features it will have that will set it aside from competition?
GC – Let's keep this secret for later! Yes, some really big projects are on the way with the Chalets Tango Charlie and the Raven, but also the Chalet Outlaw in Meribel and the Chalet Invictus in Courchevel.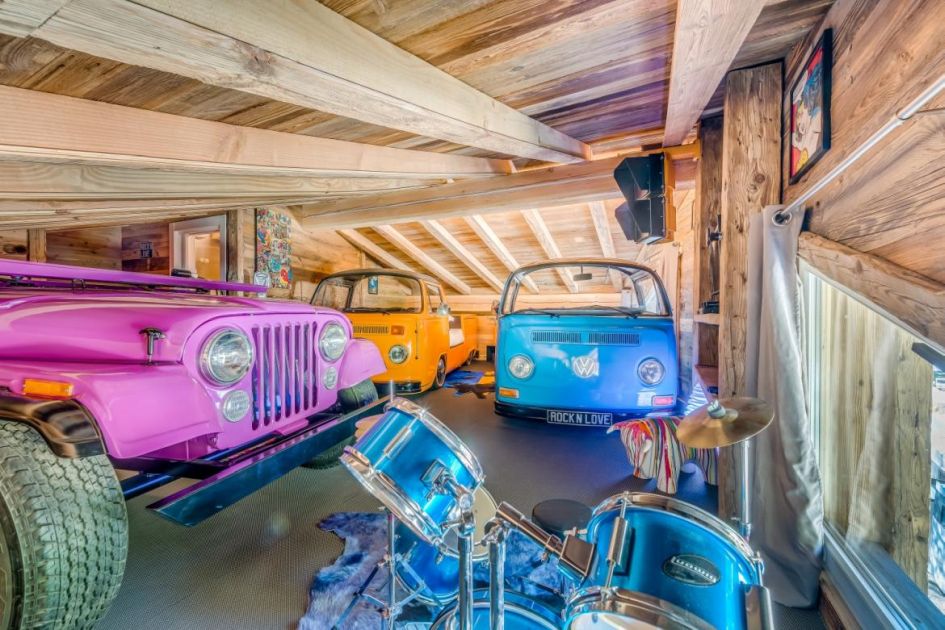 Andy – Your chalets are most definitely unique with some pretty "out-there" ideas. How much of an influence do you have on the design of each chalet? 
GC – I do everything myself. I have had the chance to travel around the world for the last 20 years. I saw so much amazing design, construction, I think there is no end of amazing ideas and designs that can be brought to the Alps…
I am lucky to have in place a really strong team to help me to make these dreams happen.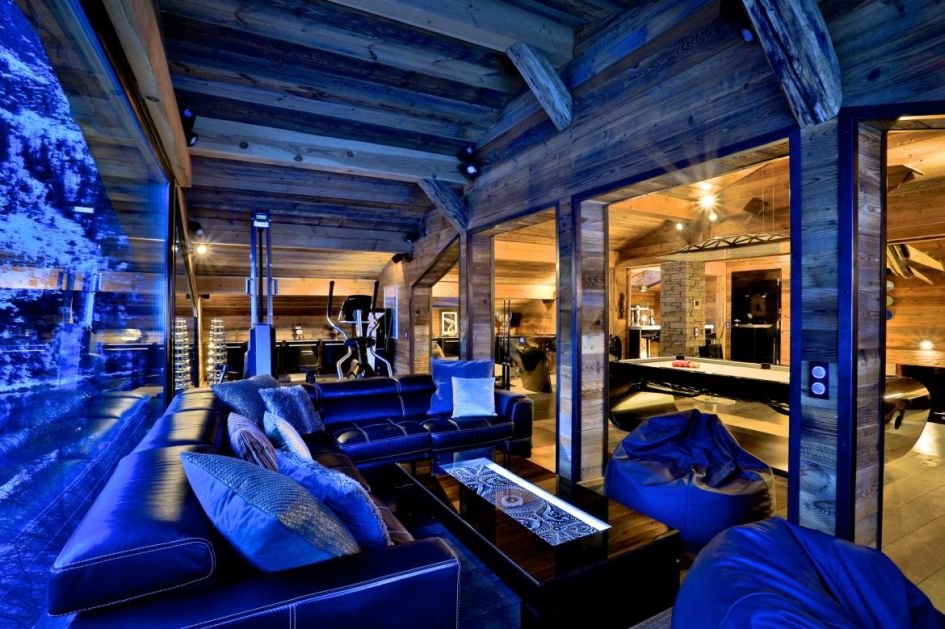 Andy – How will you ensure that your older chalets such as Chalet Quezac manage to keep up with the levels of luxury of the newer chalets being developed? 
GC – My plan is to refresh every chalet every 3 years… we can't have the chalets getting old. Chalet Quezac is having a big upgrade this year. We have already changed almost all of the furniture inside, and we are adding a massive swimming pool and spa.
Andy – How do you think the chalets have and will continue to change and enhance the perspective of Tignes Les Brevieres? 
GC – I'm trying. I just hope the others owners in the town will decide to follow me and start to rebuild everything too.
Andy – Aside from Tignes Les Brevieres do you have another favourite ski resort? 
GC – Sorry it's not in Europe….my favourite place is in Jackson Hole USA! It's still the far west there!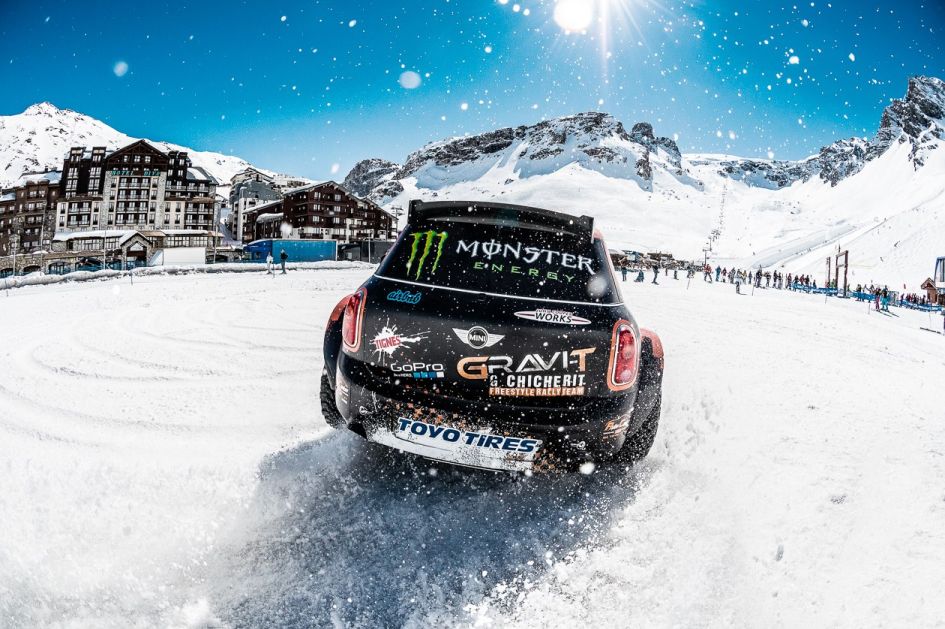 If you are interested to book one of Guerlain Chicherit's luxury chalets in Tignes Les Brevieres, please give us a call on +44 1202 203650 or email to enquire. Prices for 2018 are already released and bookings are being taken….get in there quick!