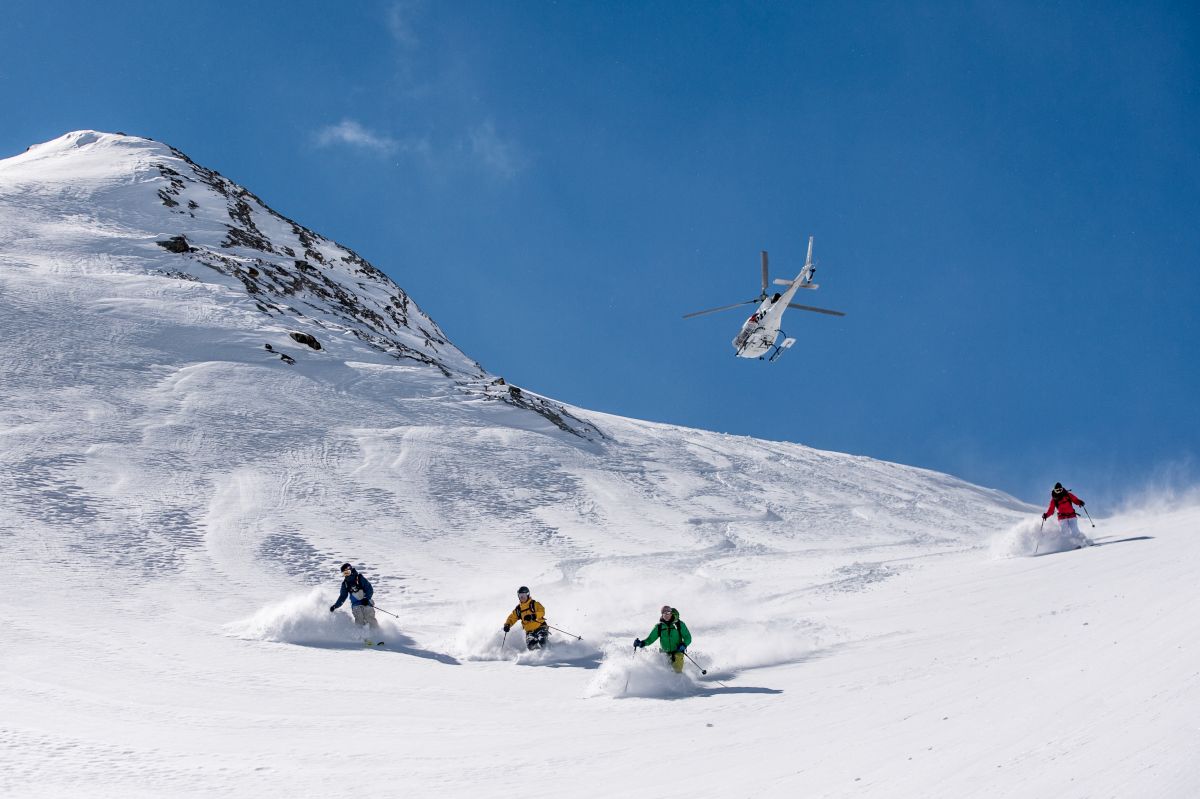 Although heli skiing in France isn't permitted, some of our luxury chalets in France are perfectly positioned to cross borders and set out on heli ski adventures exploring fields of untouched powder. We caught up with our partners who operate two luxury chalets in Sainte Foy to tell us about their exciting and unique experience for guests. It'll be more than a luxury ski holiday in Sainte Foy. With a stay at Chalet Hibou or Chalet Pelerin, you'll be wowed not just with service and facilities but exceptional adventure opportunities too. Read on to discover more about their newest experience and how to join them on an unparalleled trip heli skiing in the Alps…
A Total Trip: Heli Skiing the Alps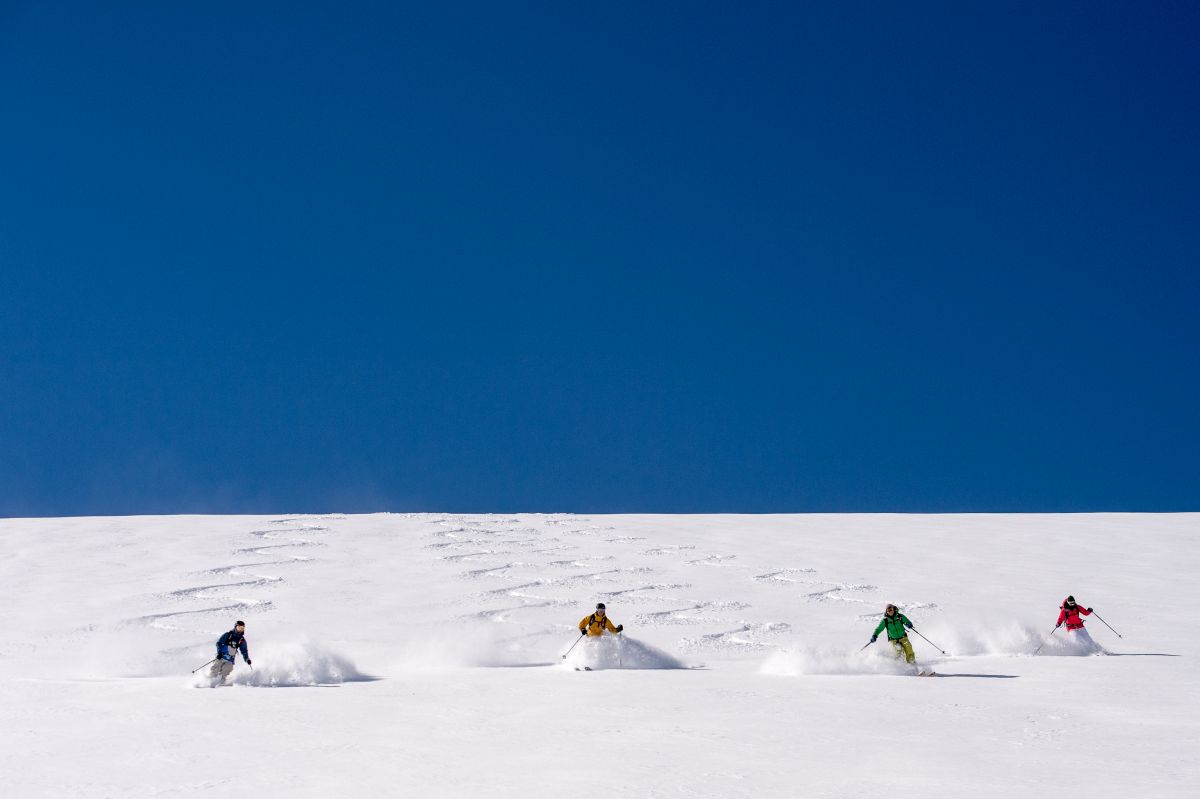 Imagine 2,000 vertical metres of untouched powder, taunting you to carve its first tracks. Imagine an endless off-piste playground, with three heli ski bases that make unreachable access points a thing of the past. Then imagine your tired legs at the end of the day, welcomed with a glass of fine French wine and Savoyard fondue waiting to be enjoyed by you and your loved ones in the warmth of a log fire, within a ski-in Alpage that no one else seems to know exists…
Imagine all of that multiplied, and you've arrived at the new heli skiing in the Alps operation. Unlike anything else that currently exists in Europe, Chalet Pelerin and Chalet Hibou are the only French-based heli ski lodges, placing guests a ski's length from the Italian border, where 1,500 kilometres of untracked slopes await. 
Chalet Pelerin and Chalet Hibou envelop guests in a powerful sense of place, marked by fabled French charm, striking views of the Alps, and the spirit of centuries-old ski traditions. A stay in either of these well-appointed alpine hideouts will sweep you into an unforgettable day that starts and ends in pure bliss.
Bonjour! A Chalet Morning in France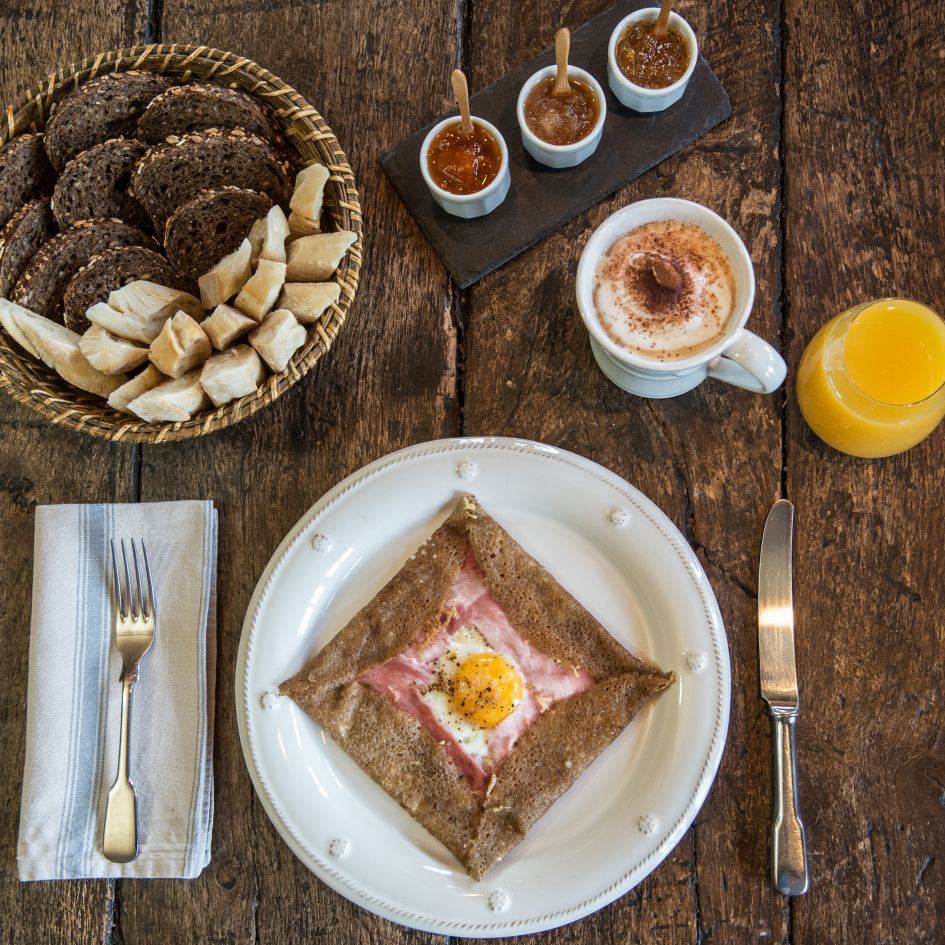 Wake up tucked within delectable throws in your King suite at Chalet Pelerin or Chalet Hibou, perched at the top of a historic farming village high in the Tarentaise Valley. The appeal of your room's classic French style is infiltrated with the smell of your in-house chef's first wonder of the day: breakfast. Coupled with your favorite-style eggs is flavorful muesli, homemade bread, and yogurt that was hand-delivered by the village dairy farmer that morning. While you enjoy your tailor-made breakfast, IFMGA-certified lead guide Jean Noel Gaidet sets the tone for the day as he prepares you for an unimaginably incredible ski trip, fully customized to your inclinations. Even powder skis, safety gear, and everything else in between will be provided to meet your personal needs. Equipped with the forecast, conditions, equipment, and plan for the day, you head next door to the helipad, where smiles on your friends' faces and the sound of swishing blades ignite your sense of adventure.
A Whole New World: Heli Skiing in the Alps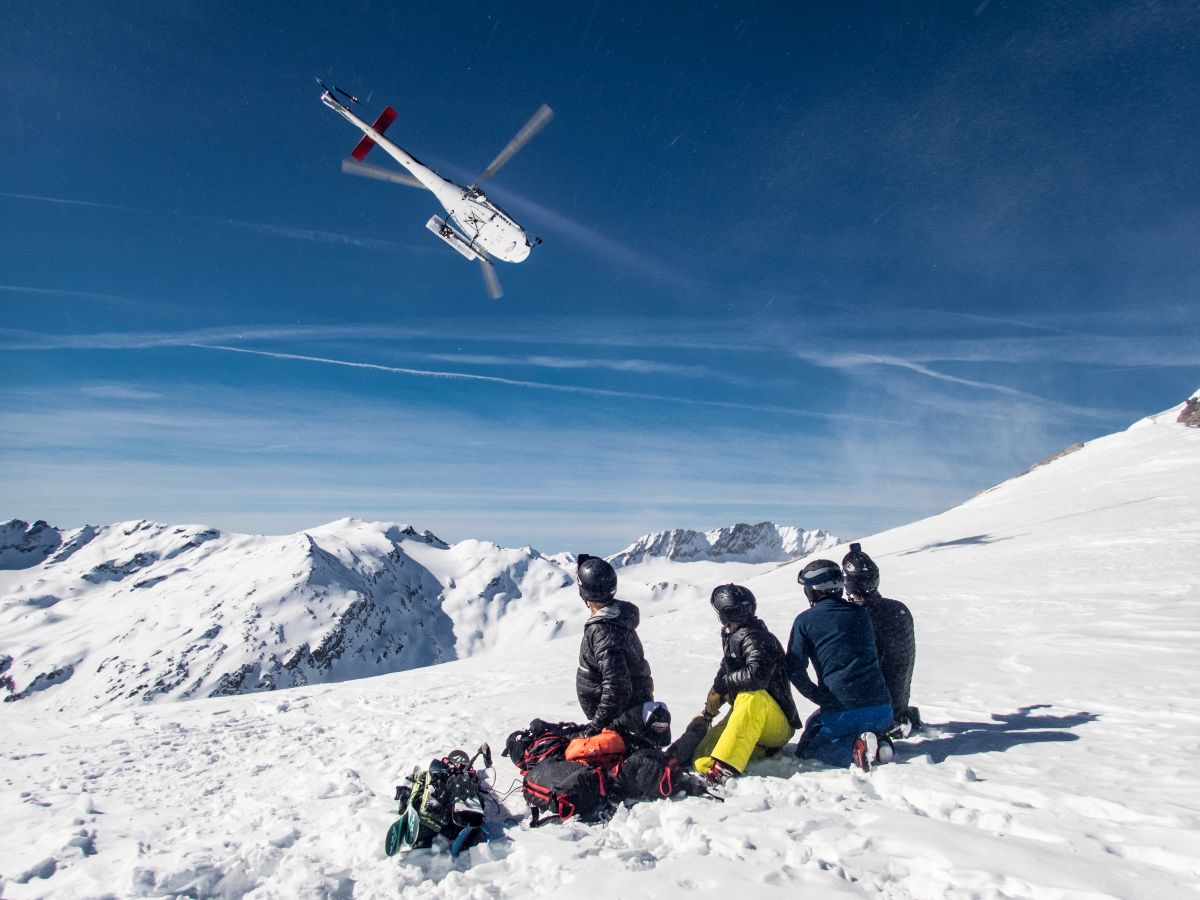 With a view of the French-Italian border that rivals that of the birds, your helicopter drops you into a winter wonderland of pristine terrain. Whatever strikes your fancy, your professional ski guides will take you there. Vertical, narrow couloirs? Done. Expansive powder-stashed bowls? You got it. Thick pillows through hidden glades? There's more where that came from! Whatever your skill level, energy level, and appetite for certain terrain, the guide team is right by your side, dousing your day with expert tips from a lifetime's worth of knowledge, training, and personal love for their home mountains.
A handful of never-repeated laps steeped in outrageous views and unbelievable lines will soon have you ready for a tasty intermission. An exquisite pasta lunch in one of Italy's famed restaurants charms your senses, satisfies your hunger, and refuels your body. Then, a quick trip by helicopter up to the top of Ruitor begins your last run of the day, which boasts 2,200 metres of vertical. Floating over cold smoke powder while weaving in and out of your best friends' turns, you follow Jean Noel's cues to hit the best tree lines, since of course he knows they're your favourite.
Ski to France for a Whimsical Break

Today's mesmerising ski experience is truly about the journey and the destination, which is promptly made clear as you arrive at a picturesque stone Alpage, an antiquated sheep herder's hut only accessible by skiers. The Alpage's friendly faces, framed by a dazzling sunset, welcome you with the finest of après delights, complete with a glass of Bordeaux and chef-prepared mise-en-bouche. A quick round of axe throwing outside to watch the sun sink behind the peaks leads you to a sumptuous, candlelit dinner. Once you've enjoyed a beautiful savoyarde fondue charcuterie nestled around the fire, indulge in the chef's artfully-prepared entrée, an exceptional cut of beef accompanied by gratin Dauhinois. To complete the magic of the evening, enjoy a truly special dessert beverage prepared by Jean Noel himself—a native liqueur derived from the wild Génépi flower. This historically medicinal flower is gathered in August from Savoie's high country, then mixed with alcohol and sugar to make a flowery liqueur best enjoyed after a long day of skiing.
Imagine the Memories You'll Make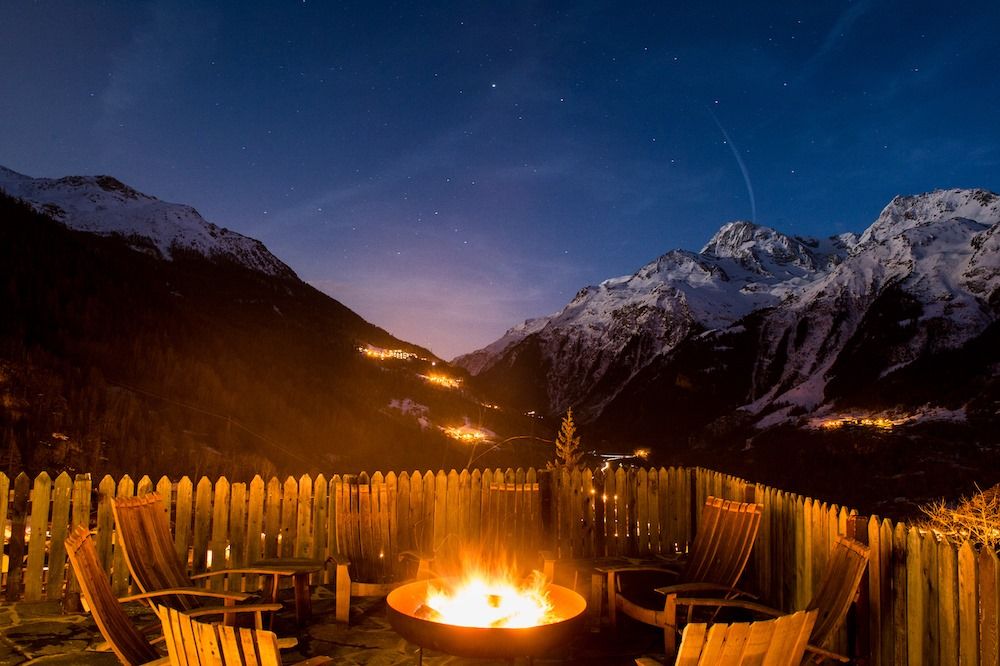 With an animated feeling of enchantment in the air and an intimate ambiance characterized by your best friends' laughter, you ski back to the chalet led by the light of your head lamp. To end the night in true chalet fashion, soak in the outdoor hot tub under delicately-strung lights, enjoying a view of Mont Pourri that entrances your mind and provokes visions of what tomorrow's adventures might hold.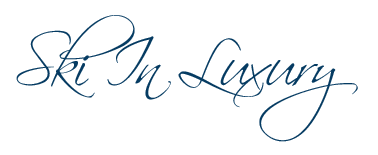 Thank you to Jean Noel Gaidet and Josh Weis for this fantastic insight into your new heli skiing experience in the Alps. It's certainly a unique experience you wouldn't want to miss out on! With a stay at Chalet Pelerin or Chalet Hibou, heli skiing in the Alps is at your fingertips. Find out a little more about the chalets below.
Luxury Chalets in Sainte Foy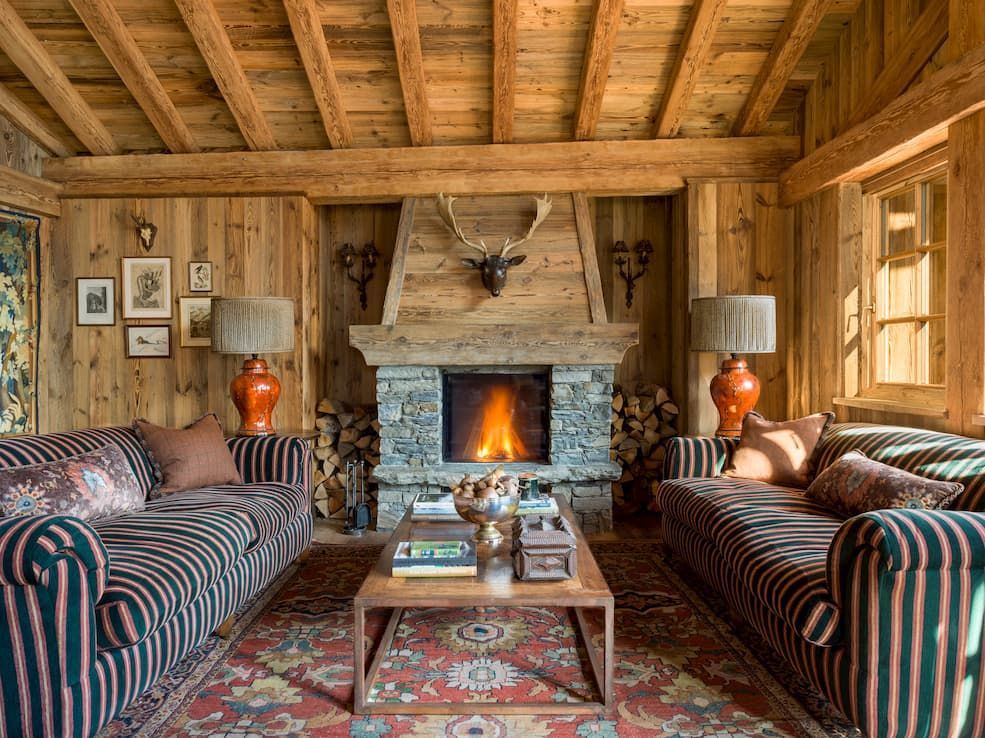 Chalet Hibou accommodates 12-16 guests in homely authentic luxury. After a day of adventure, there is no where you'd rather be than in front of the roaring fire or in the outdoor hot tub with a glass of Champagne.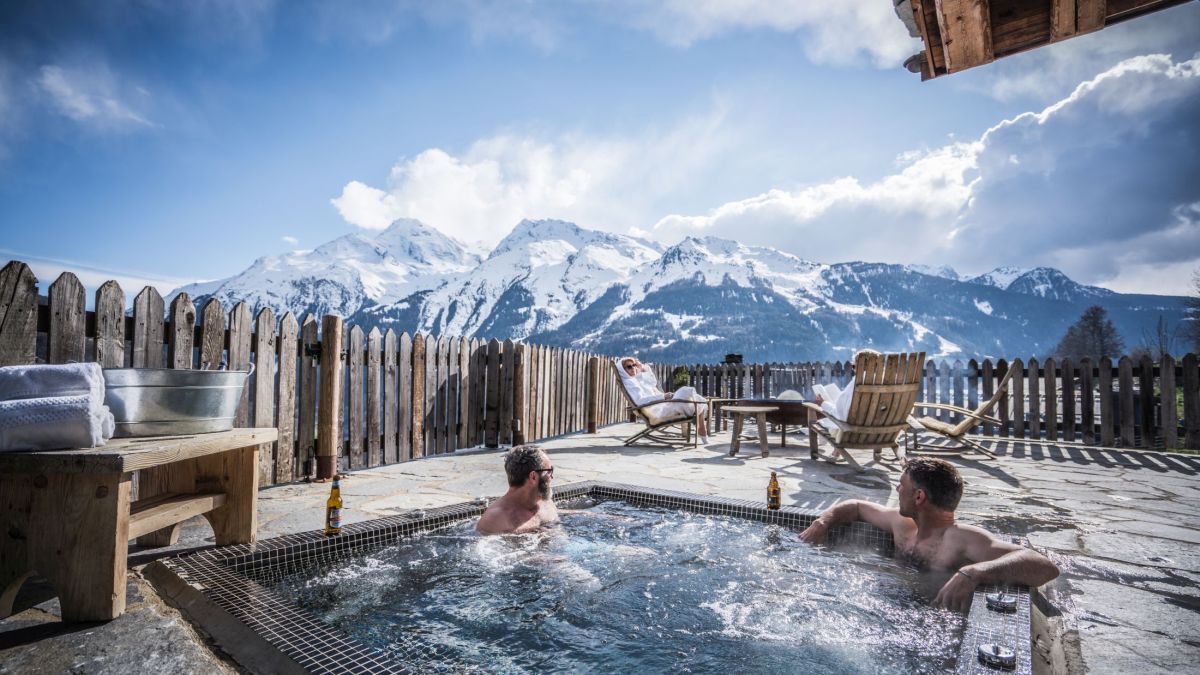 Complete with a spa, Chalet Pelerin is another idyllic alpine retreat for your winter adventures. Sleeping 8-14 guests, enjoy evenings in the pool, Finnish sauna and hot tub to relieve the any achy joints, your favourite tipple from the wine cellar or put your feet up with the family in the media room.
Both luxury catered chalets are in close proximity so work perfectly together for large groups.
If this blog has ignited a desire to immerse yourself in powder fields and authentic alpine luxury, then get in touch with our team of Ski Specialists to arrange your next trip of a lifetime staying in Chalet Pelerin or Chalet Hibou. Send us an email or give us a call on +44 1202 203650 – untouched white gold is awaiting your arrival…