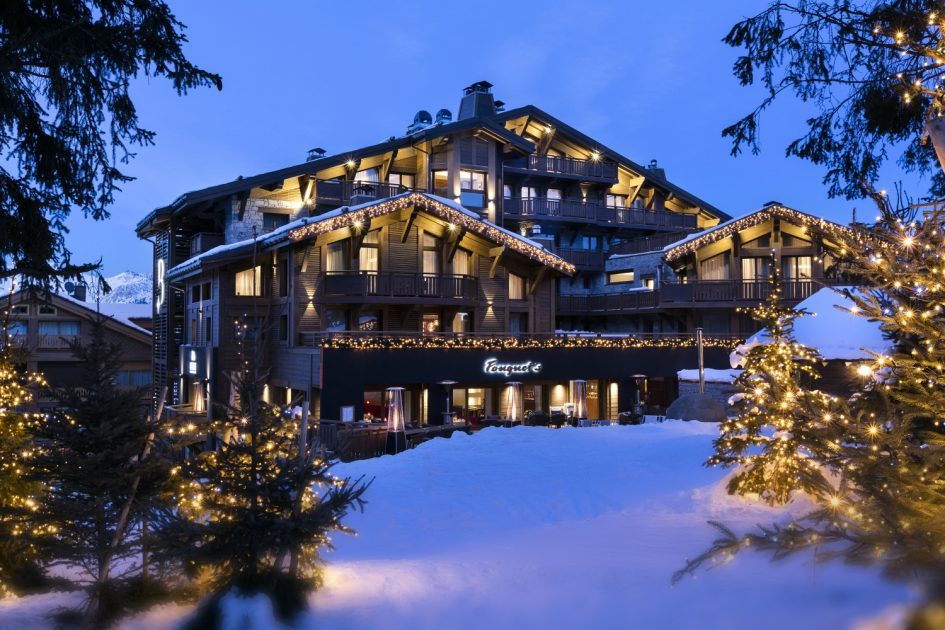 If 5* luxury hotels are your thing and you love skiing then this the place for you. I have been speaking to the Sales and Marketing manager of one of the newest luxury hotels in Courchevel, Veronique Beulz who works for the 5* luxury Hotel Barriere Les Neiges. Having visited the hotel towards the back end of the season last year I can say that it is just what Courchevel needed, a luxury hotel great for families in a prime ski in/out location with one of the best spa's in town!
Read on to see what really makes this new 5* luxury hotel in Courchevel truly stand out of the crowd of 5* luxury hotels in Courchevel.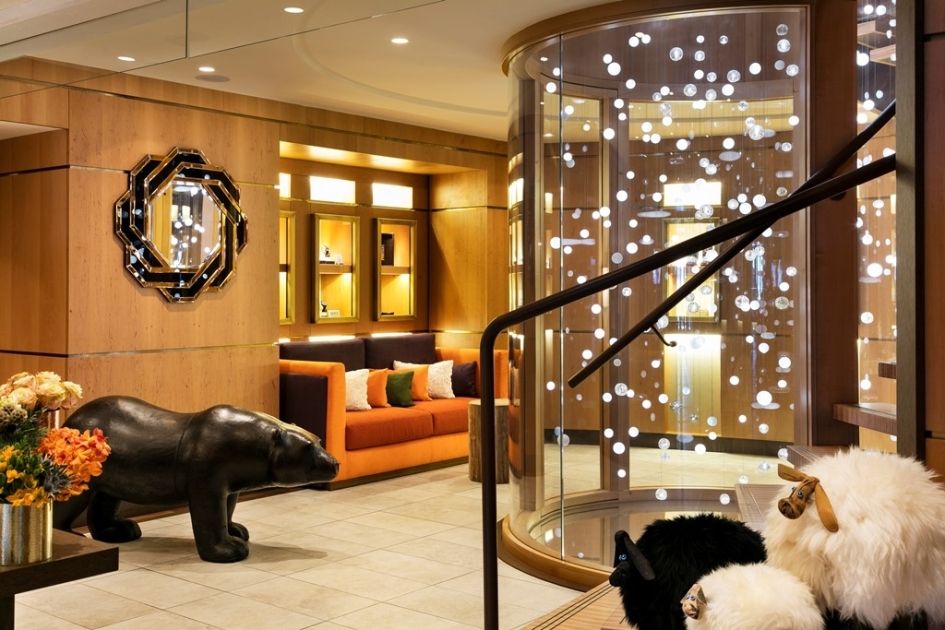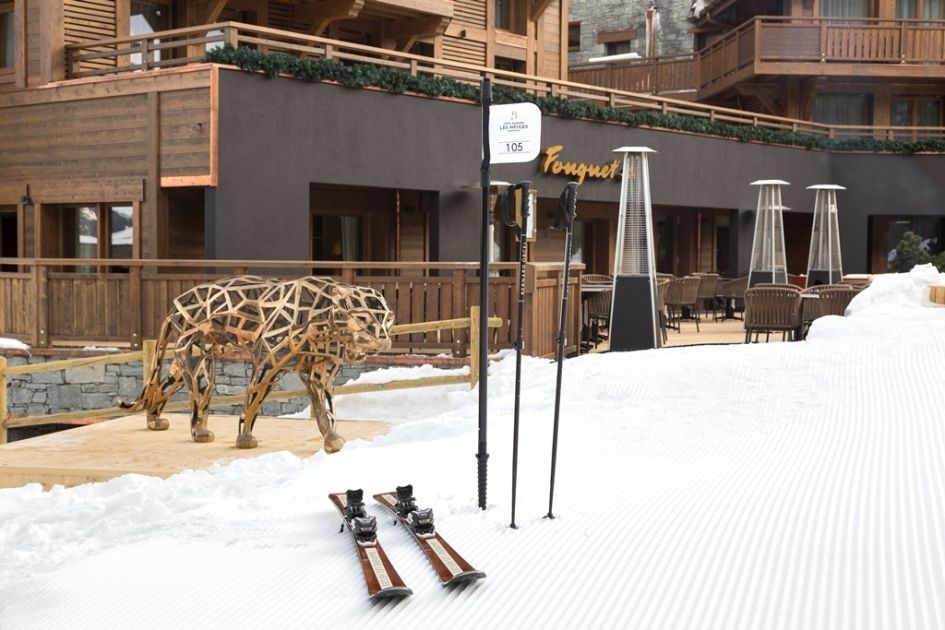 Hotel Barriere Les Neiges is the new 5* Hotel in Courchevel. What are the main  features and benefits of the Hotel and how does your service differ from the other hotels in Courchevel?
"The hotel has an excellent location with prime ski in/out access on to the famous Bellecôte piste which is a great luxury for our clients. The service we offer is also a major asset of the hotel. We offer a tailored and discreet service which we have perfected due to our wealth of knowledge in the industry. We really value the French art of living and strive to offer a unique but also authentic experience to make sure each and every one of our guests feels at home during their stay."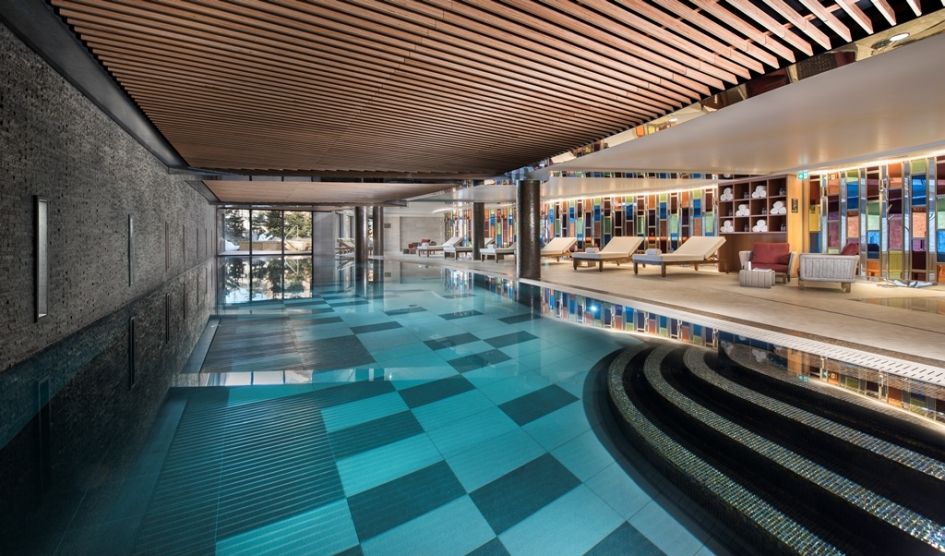 "We offer unique communal spaces such as our 1,000m² spa which is one of the largest in Courchevel and 2 fantastic restaurants; one of which is part of the well-loved Fouquet's brasserie and the Argentinian Bfire restaurant by Mauro Collagreco. Without forgetting the little ones, we have dedicated spaces for them such as the kids club "Little VIP's" which has plenty of daily activities as well as a full program of entertainment to make their stay a succession of unforgettable memories."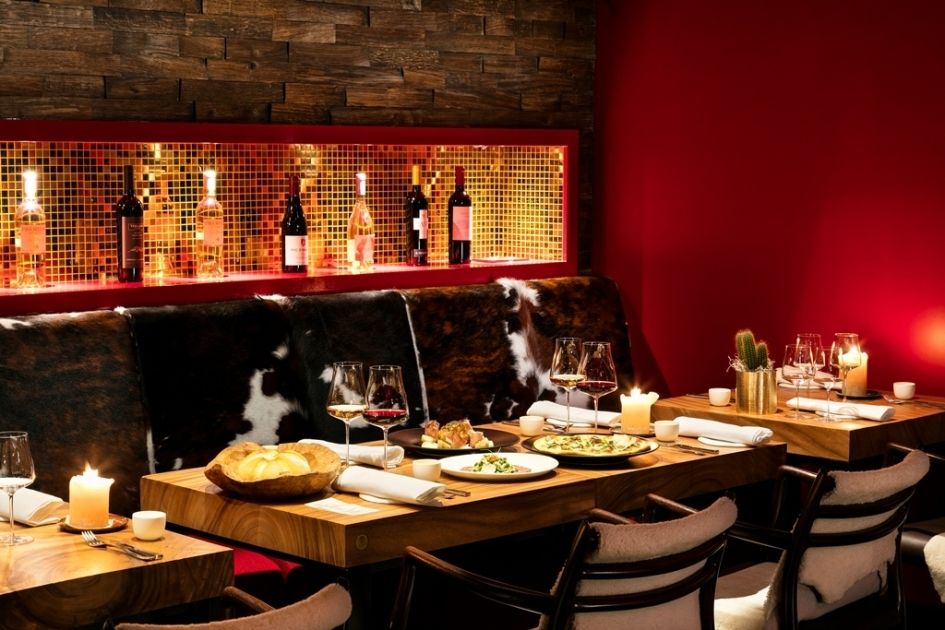 What can we expect from the Hotel Barriere Les Neiges this coming winter season?
"For our second season Hotel Barriere Les Neiges will offer our guests magical fairy tale moments and sporting events. Every Wednesday we organise torch lit descents for our guests accompanied by a ski instructor. They can discover the night skiing and upon returning to the hotel, enjoy a vin chaud around our lovely outside fire pit. A wonderful evening to share between friends and family."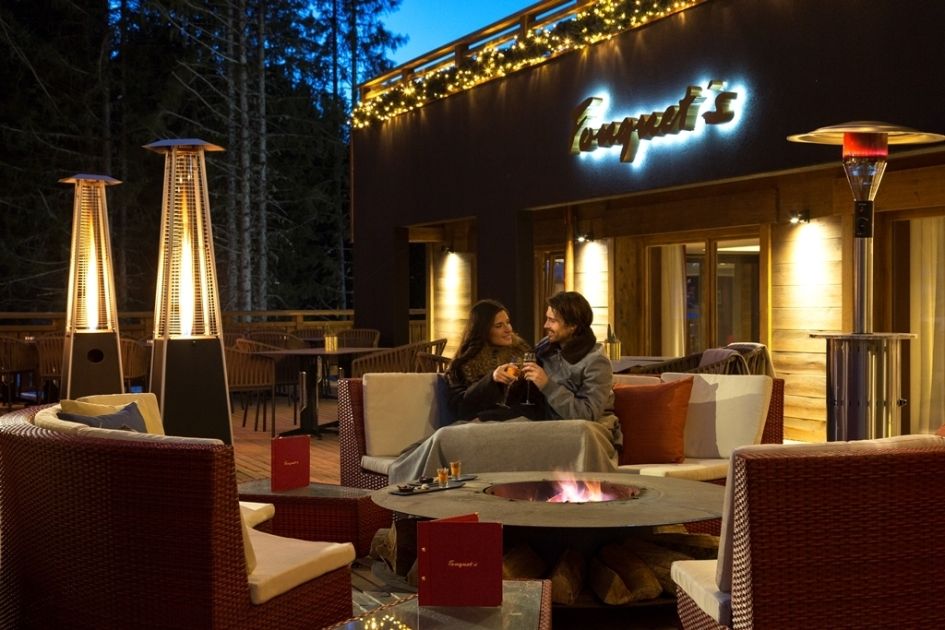 "For New Year celebrations, Christmas festivities as well as the Russian Christmas and New Year revelries, our guests can enjoy a gourmet evening with the famous chef Pierre Gagnaire and Marco Collagreco in our wonderful restaurants Le Fouquets and Bfire. We also celebrate the other major holidays such as the Mardi-Gras, Women's Day and Easter. All guests will love and be amazed by the different evenings and events we put on.
We love art and culture at the hotel and this year, we will have the pleasure to welcome the renowned Studio Hartcourt twice in the season. They will come to the hotel and offer our guests a professional photo shoot, giving them a real taster of a red-carpet event for the movie stars. They will also discover the works of the artist Alec Monopoly which is exclusively displayed in Courchevel throughout the season."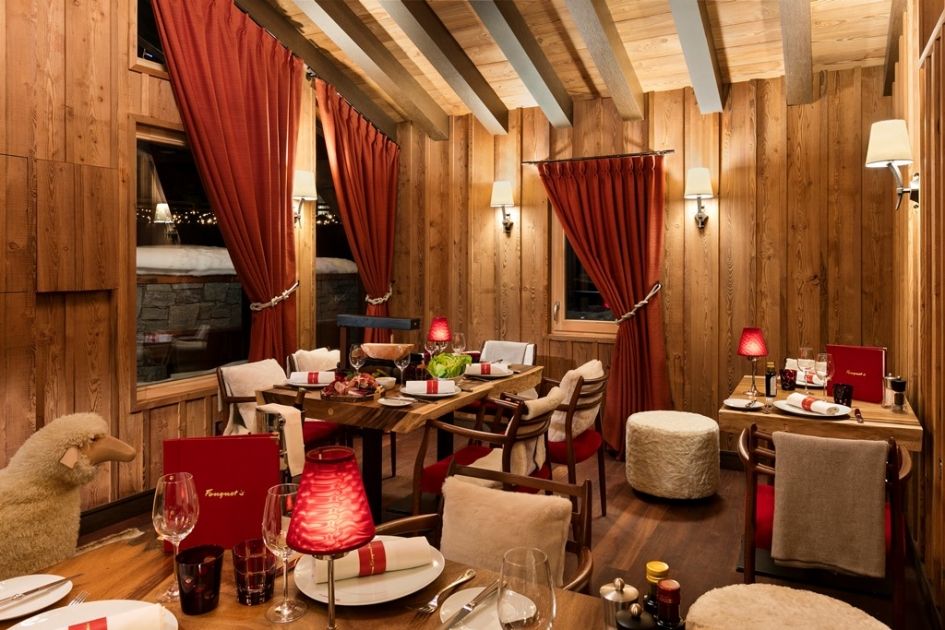 What can you tell us about the Savoyard style chalet? What is this used for?
"We highly value the local culture and gastronomy, this is why we envisioned creating a special traditional style chalet on the side of the Bellecôte piste. The chalet can accommodate up to 15 guests in a cosy setting, guests can sample the best local Savoyard dishes such as the famous raclette and either a mushroom or truffle fondue, and even the local speciality the Tartiflette.
The chalet can be booked out for a private function for a dinner for large groups of friends and families. The chef and his team are always delighted to cook unique dishes according to the desires and preferences of our guests.
Over the Christmas period the chalet is transformed into Father Christmas's grotto, a magical place where the kids can meet Father Christmas and receive a personalised gift."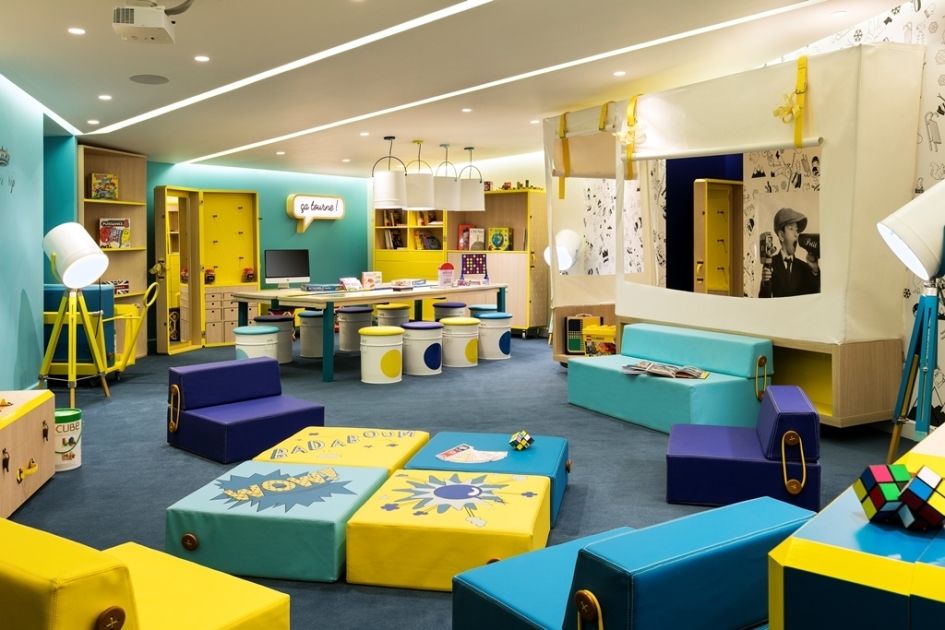 What type of activities does the Little VIP's Kids Club offer, from the youngest up to the teens?
"The studio by Petit VIP is open to all our little guests from the age of 2, where our expert childcare team will be on hand to welcome them. Their stay will be filled with indoor activities as well as outdoor activities offering them a chance to explore the wonders of the mountains. They can learn how to build an igloo, participate in baking/cooking programs, treasure hunts or have a course of swimming lessons."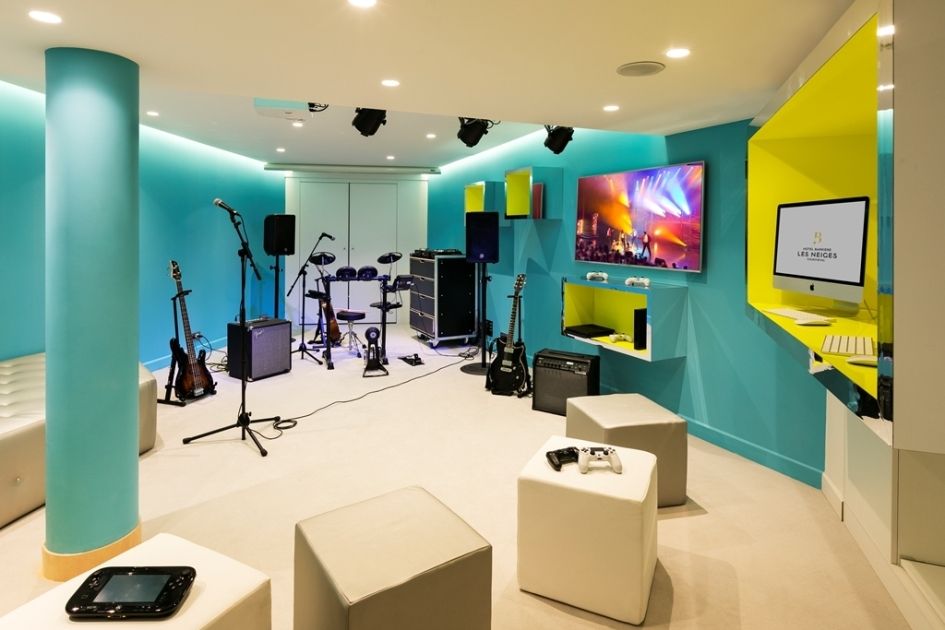 If you are looking to visit a luxury hotel in Courchevel then Hotel Barriere Les Neiges must be in your considerations. This is a great family hotel which offers a prime ski in ski out location along with exceptional service.
Rates start at €1,200 per night for a "Superior Room" and come on a half-board basis with guests being able to dine at either Fouquets Brasserie or the Bfire Restaurant.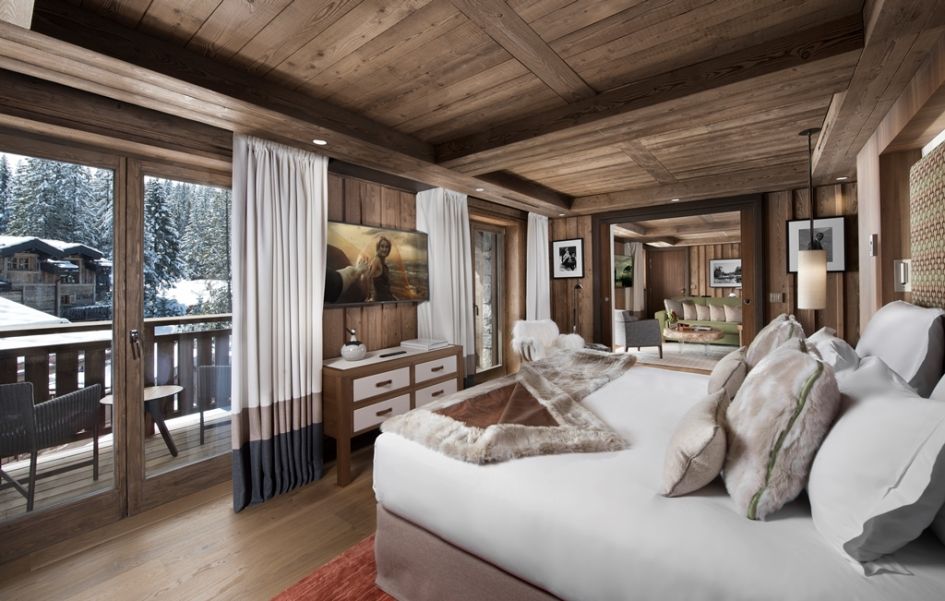 If you would like to find out more about Hotel Barriere Les Neiges please give us a call on +44 1202 203650 or drop us an email.