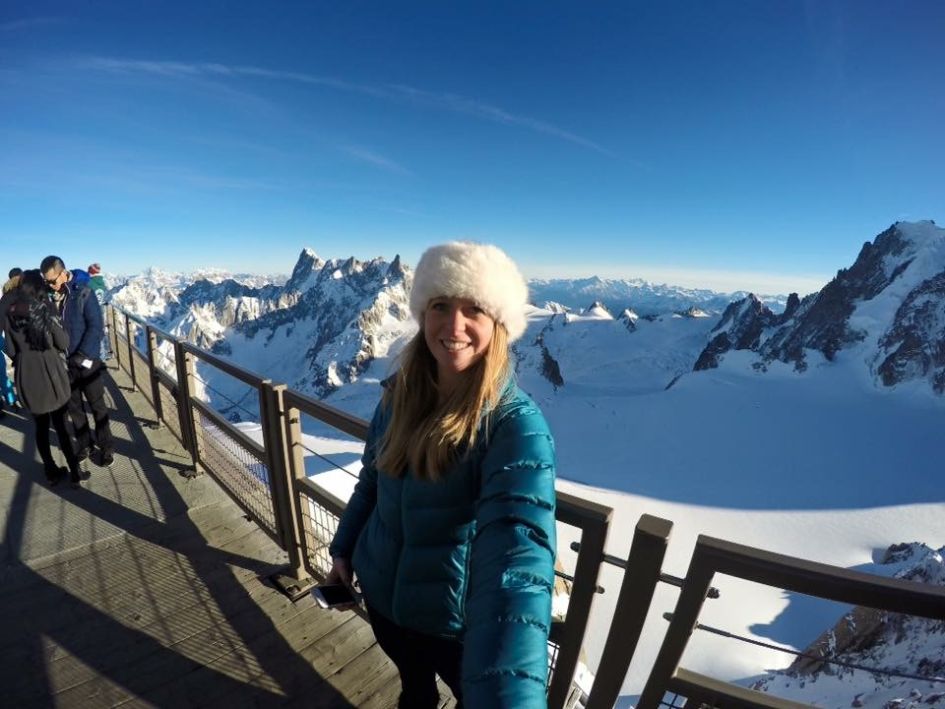 As Ski In Luxury goes from strength to strength and continues to grow, we are continuing to add more ski-loving superstars to our ever expanding team. The latest person to join the World of luxury ski holidays is Ellie. So who is Ellie? What makes her the perfect person to find you your next luxury ski holiday and where did she gain her skiing knowledge? Read on and meet the newest member of Ski In Luxury.
Hi I'm Ellie, I was exposed to the ski world at the age of 11, as a result of my Mum's aim to ski by the time she was 40. I first buckled my boots and 'clipped in' to skis in Passo de Tonale, Italy, the picturesque resort situated in the Dolomites. Passo de Tonale offers more than just a great place for beginners; it's a haven for delicious Italian cuisine and incredible mountain-side hot chocolates of course!
I'd fallen in love with the mountains and skiing. The best feeling about it for me is the adrenaline of being at the top where the air is at it's freshest and your breath is stolen by a stunning view, only to ski your way down to repeat the whole process again, and again…Then of course, at the end of a day on the slopes, you can justify consuming all the delicious foods and drinks – totally guilt free! So my love and passion for snowy mountains and skiing evolved, leading to more ski trips, two seasons, one in Morzine, the other in Chamonix, and a post-graduate job in the luxury ski industry. All of this of course is thanks to Mum I suppose (even though she may not have thought I'd leave home for 6 months after I left school…!).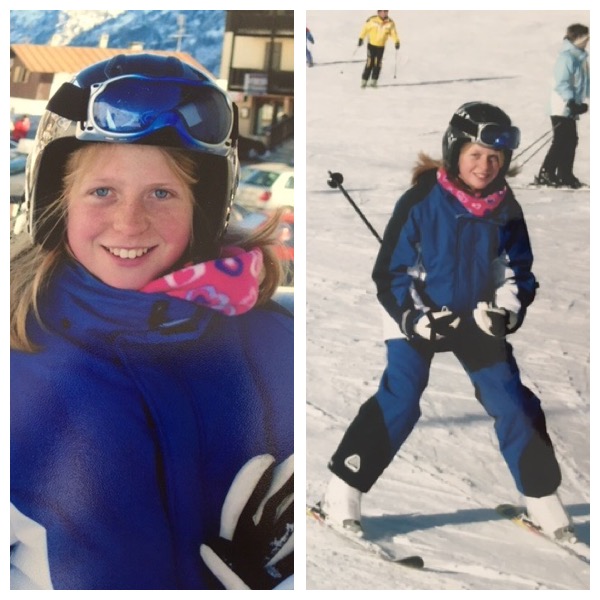 At the young and unworldly age of 18, I made sacrifices to meet my 23kg suitcase allowance for six months in the Alps, stuffing anything and everything in and around my custom fit Atomic ski boots and helmet to save space. For the winter season of 2012/13 I headed out to Morzine. Working from dawn to dusk half way up the Nyon was one of my biggest learning curves, grabbing time-off or ski time where at all possible. Despite being the most exhausting job I have ever done, I of course, had a great time, made some great friends, had the luxury of ski-in ski-out all season and I came back in one piece…just!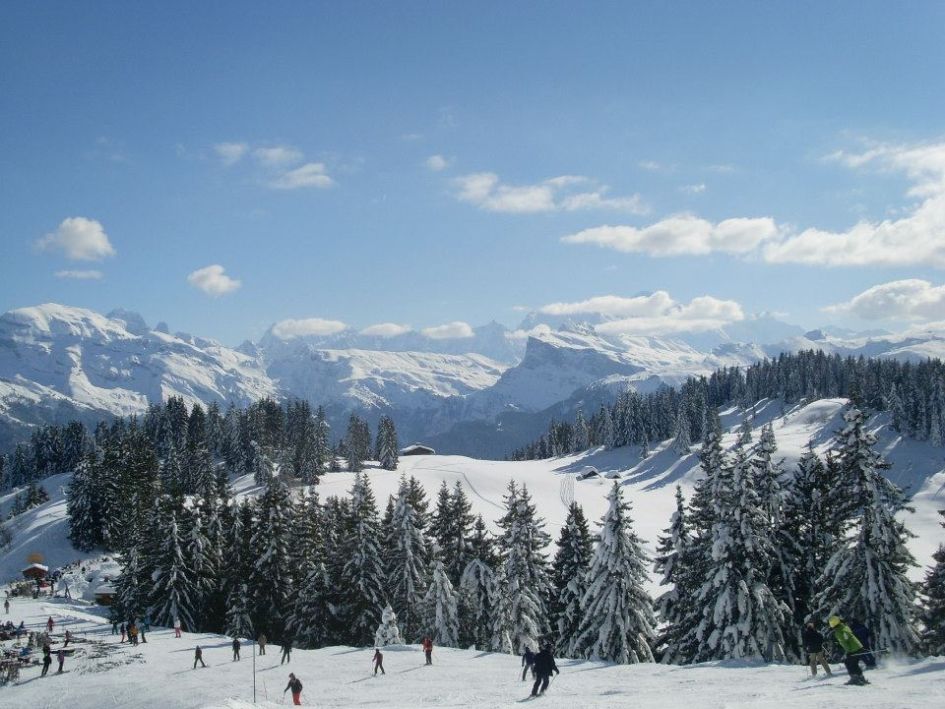 After my season, I made the decision to delve further into the world of travel and tourism and went on to study Tourism Management at Bournemouth University. A tricky weigh up against the temptation of doing another season, but a good choice nonetheless! During my studies, I was lucky enough to get my ski fix with trips to Val Thorens and Alpe d'Huez through the University's Snow Society; plus when it came around to my placement year in industry I wangled a summer season in Switzerland and a winter in Chamonix– not bad as far as work placements go…! In fact Chamonix in particular could not have been a better place to spend six months with plenty of ski areas and plenty of activities such as the Mer de Glace, Vallée Blanche, top après bars and restaurants and of course the famous Aiguille du Midi (the list goes on…). At some points I even found time to do some work too. Through working in the office of a specialist ski tour operator, my exposure and knowledge of the French and Swiss Alps developed significantly which will aid my service here at Ski In Luxury.
I am excited to be joining a lovely team at Ski In Luxury who are bursting with knowledge and passion for skiing. There is something quite magical about the Ski In Luxury and Ultimate Luxury Chalets properties that we offer and over the past few weeks I have been overwhelmed by the quality of service and facilities offered amongst the extensive portfolio. I am looking forward to learning more and using my personal experiences to help you find your perfect luxury ski holiday. I'd love to start getting to know you all so give me a call on +44 (0) 1202 203 650 or send me an email. Let's talk all things ski, my favourite subject!!