If you're anything like us, the epitome of romance sounds a lot like being curled up in front of a roaring fire, sipping your drink of choice, in a romantic luxury chalet surrounded by snow-capped mountains.  Has Valentines Day sparked the hidden Casanova within?  If so, Mi Chalet is the perfect intimate and luxurious option for a romantic ski holiday.
Mi Chalet – the most romantic ski chalet
Mi Chalet is a stunning property for a romantic ski holiday, small and perfectly formed it boasts panoramic views from the bed, impactful design, intimate corners and an outdoor hot tub.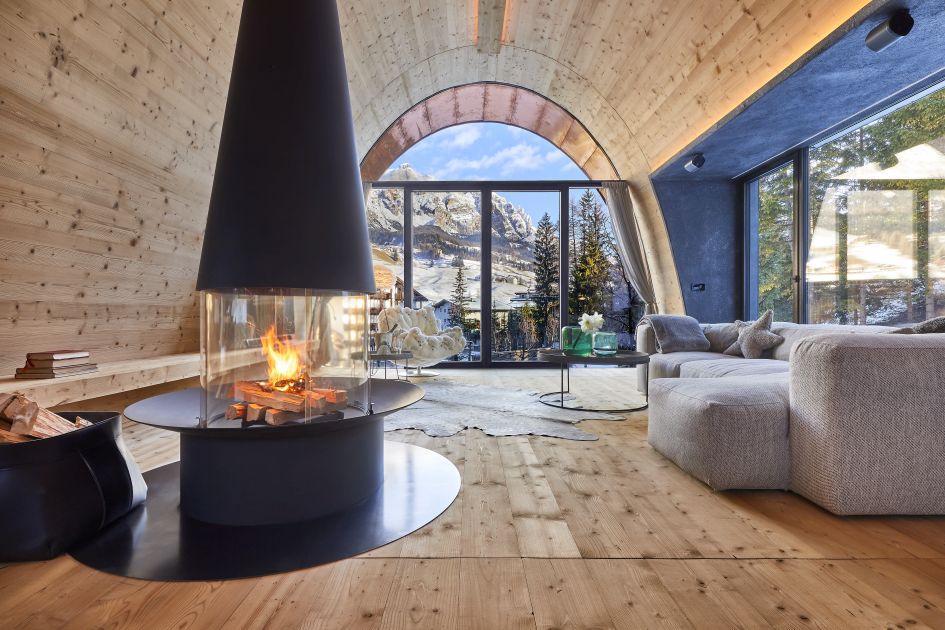 Being in Italy, naturally the day can't start without a rich cup of coffee.  Enjoy it from the comfort of the huge sofa by the fire, or after an invigorating early-morning stroll to pick up some breakfast at one of the local bakeries. Take some time to unwind and enjoy the escapism, taking in the breathtaking mountain views.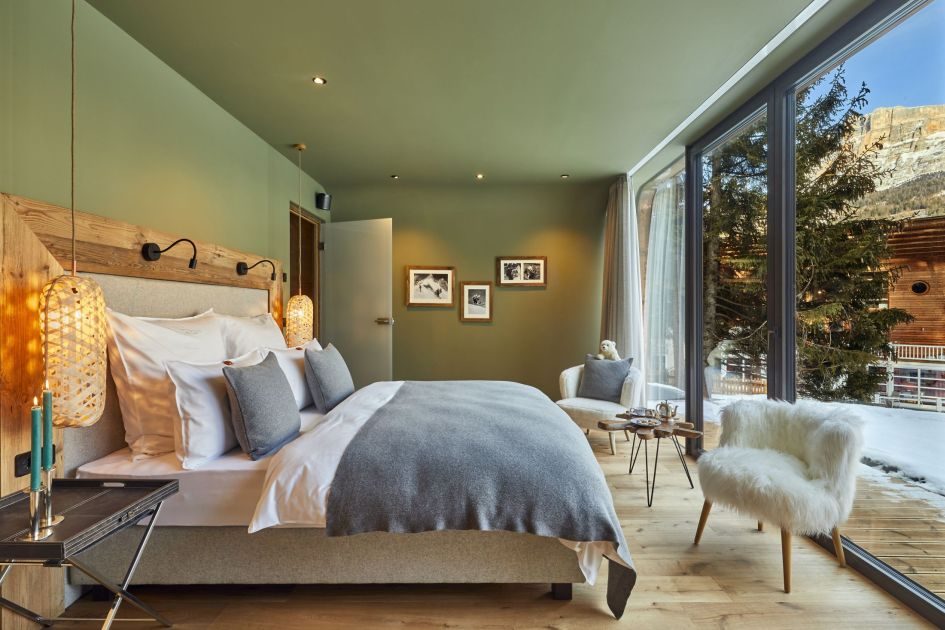 Small details count in the generously sized bedroom, with it's sumptuous, tactile soft-furnishings and the natural materials used which help invite the outdoors in.  This is not to forget the feature wall of windows at the foot of your bed which frames the magnificent mountain faces.  There's no better view to wake up to than the sun rising over the peaks from the comfort of the Alps' most romantic ski chalet!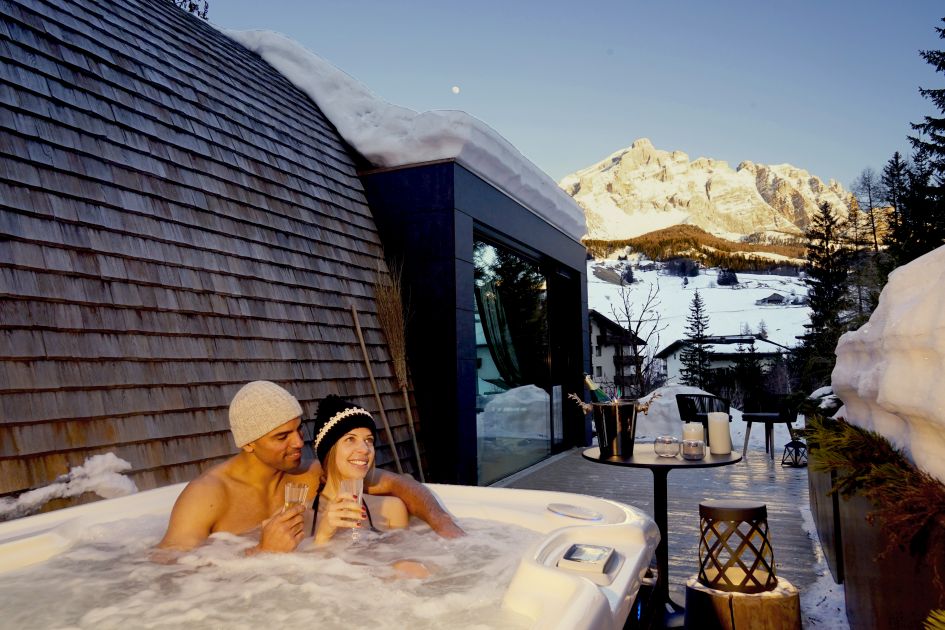 After a day exploring the huge Dolomiti Superski area, Mi Chalet is a welcoming refuge away from the world, in which to enjoy some quality time together.  From your hot tub, watch the sun set over the dramatic Lavarella and Santa Croce peaks, before soothing any over-worked muscles in the infrared sauna.
Alta Badia – nature, culture, romance
The Dolomites ooze romance; high-end resorts with decadent restaurants, quiet streets and stunning scenery.  We're thinking luxurious spas, cultural heritage, world-renowned skiing and surroundings recognised by UNESCO for their natural beauty.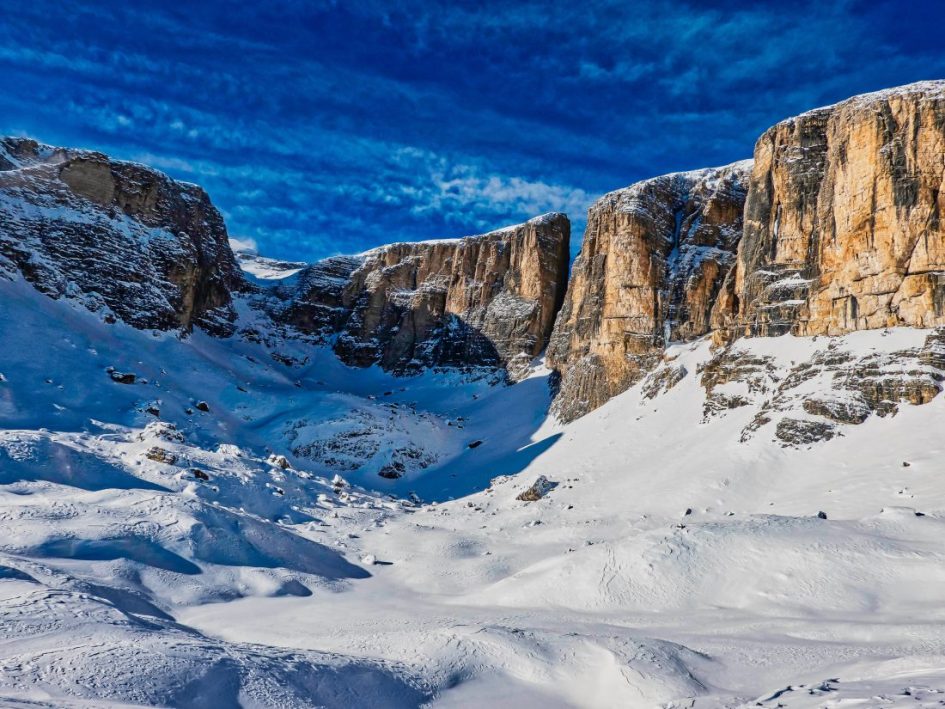 Mi Chalet is located just a few hundred metres from the Gardenaccia lift in the village of La Villa.  Situated at 1,400 m, this historic mountain village welcomes skiers from around the world to enjoy a luxury ski holiday with a bit of Italian flair and elegance.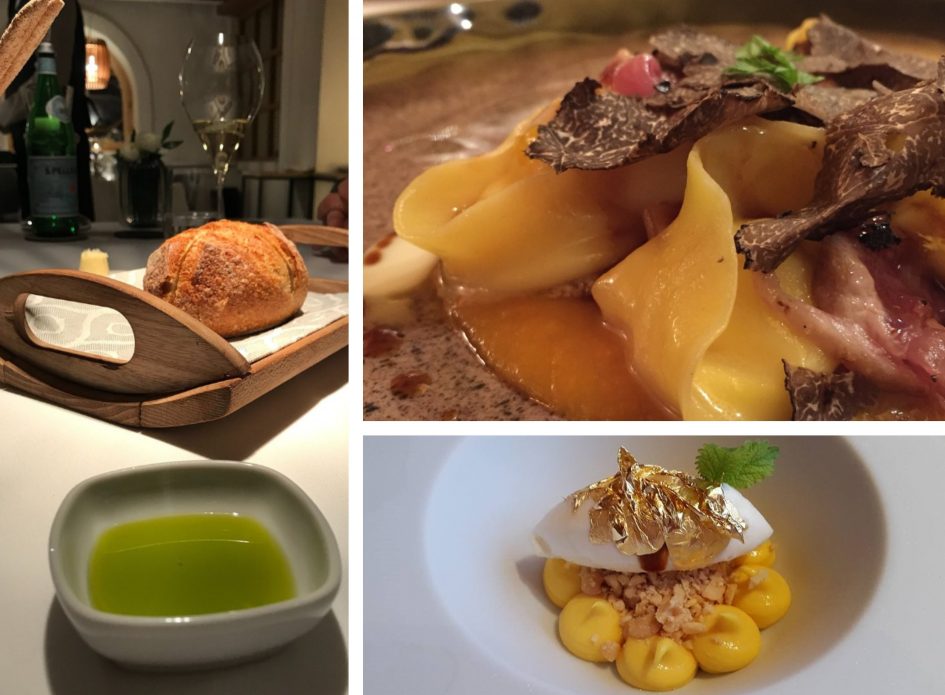 Personally, I think the food of love is…food, and for anyone who agrees then Alta Badia has to be number one on the list for a romantic ski holiday.  The region is truly a gastronomic haven, boasting six Michelin stars within just nine square miles.  The original, and at the forefront of Alta Badia's gourmet revolution, is the St Huburtus Restaurant run by renowned chef Norbert Niederkofler, who won his first star there in 2000 and ultimately added his third in 2018.  Following in his footsteps, the exciting cuisine of Matteo Metullio can be found at the 2 Michelin starred La Siriola restaurant.  Shunning traditional dishes for a refined menu of modern plates with a strong international influence, La Siriola is just a few minutes' walk from the Sciovia Armentarola ski lift.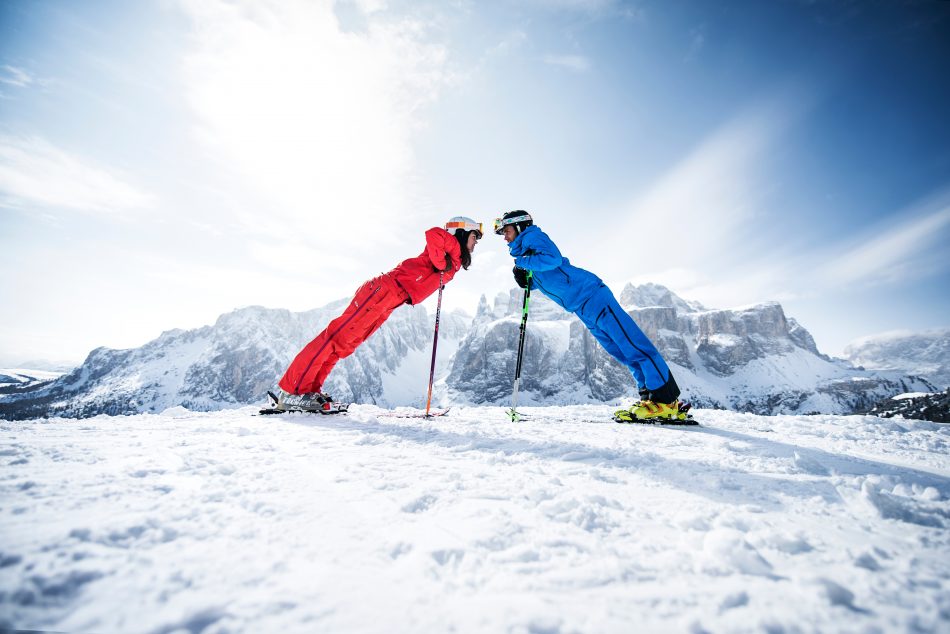 A Taste for Skiing is a local initiative which offers guests an opportunity to taste these delights at huts throughout the mountains.  A celebration of the area's culinary heritage, it involves gourmet chefs designing special dishes at various huts around the mountain.  Take your time, enjoying one or two delights daily, or join a Ski Sommelier for a unique experience which combines delicious dishes with specially paired wines and fantastic skiing.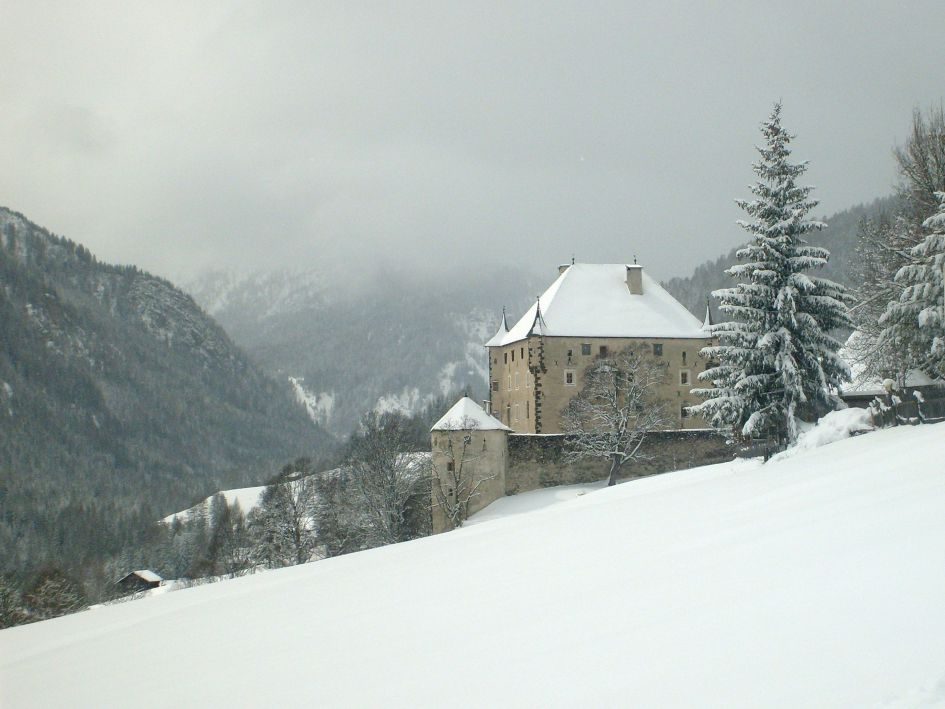 For a quick culture break, take things back to the age of chivalry at Ciastel Colz, a 16th Century castle on the outskirts of the village.  Once the home of a genuine knight, it's a nice touch to visit during a romantic holiday in Alta Badia.  Sticking to the fairy-tale magic, consider exploring the enchanting forests of the UNESCO recognised countryside from a horse-drawn sleigh where you can snuggle under a blanket as you glide across the snow in a picture-perfect scene of winter beauty.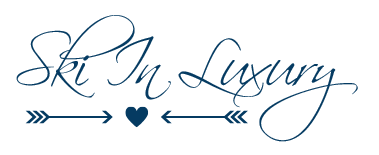 If you are looking for a romantic getaway for two, or a holiday to surprise that special someone then do have a browse through our extensive portfolio of luxury ski chalets, reach out to our team of ski specialists on +44 1202 203650 or send us an email.