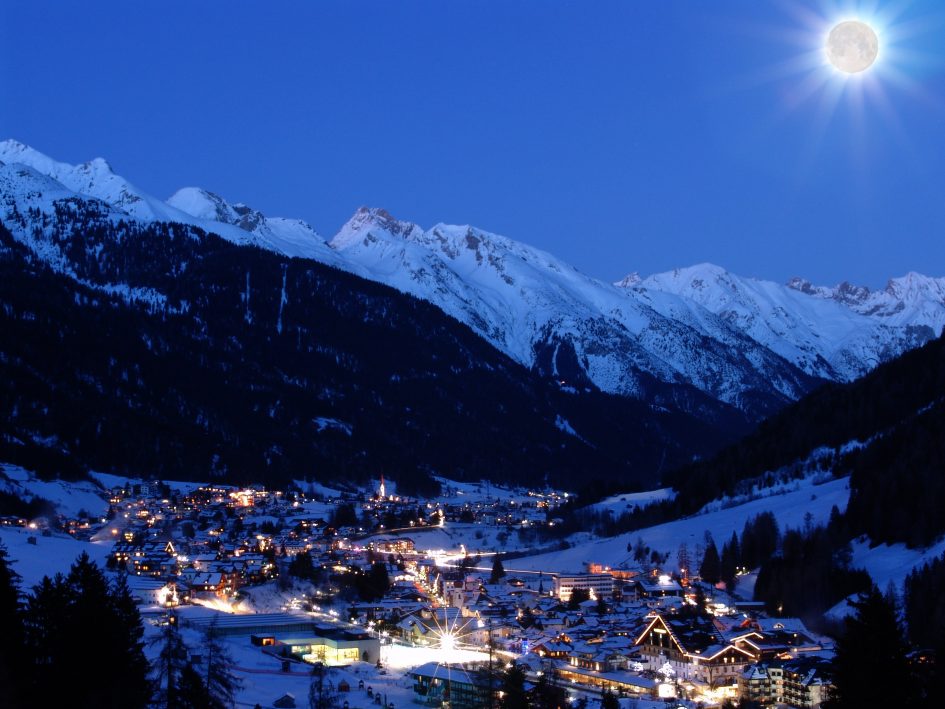 St Anton is undeniably one of the top apres ski resorts in Europe and is very popular among groups of skiers seeking challenging pistes paired with a great party atmosphere! I worked a season in St Anton during the winter of 2012/13 and have first hand experience of most (if not all) of the bars, clubs and hidden gems that are a must visit on your luxury ski holiday to St Anton.
If, however, you are looking for a vast piste area and a more relaxed holiday, don't cross it off your list just yet… the variety of après ski in St Anton available provides something to suit all tastes. From cosy bars with a fantastic live band, to the more lively spots with great DJ's, here are my top St Anton apres ski spots once you have had a full day on the Arlberg ski slopes.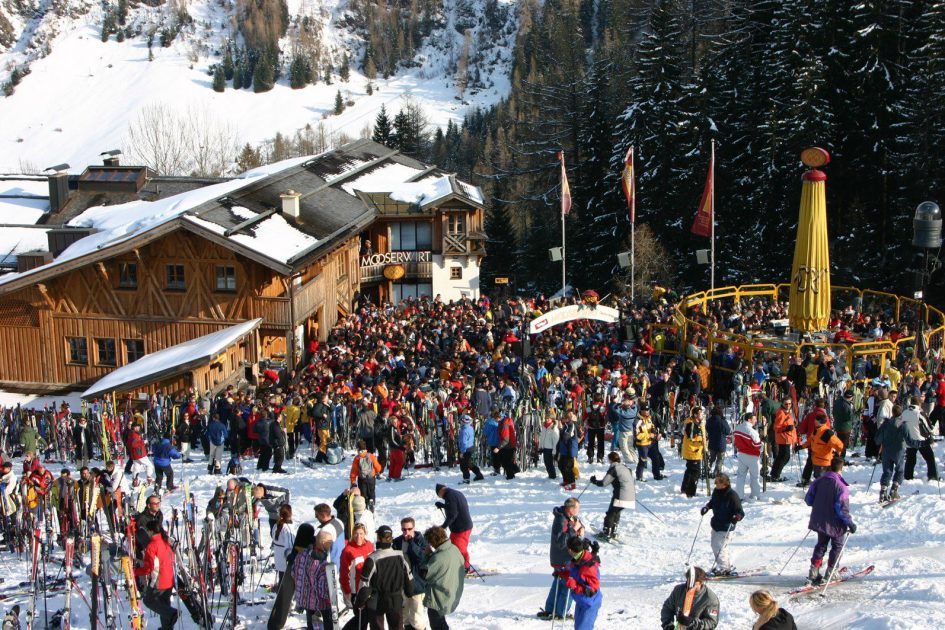 Perhaps one of the most popular St Anton apres ski spots, it is said at this mountain side bar that you will hear the 'Moose' before you see it. They serve up delicious lunches from 11am daily and the après party begins at roughly 3:30pm each afternoon.
Perhaps more famous than the bar itself, is their resident DJ, DJ Gerhard. Well into his 60's, he has been at the Moose for over two decades now and is always popular with the seasoned Anton visitors!
This is a great spot for your typical dancing on tables après experience and is conveniently only a short ski away from the main town.
Top Tip: If you plan on heading to Mooserwirt for lunch, it can be very busy, especially in peak season. Booking is always advised. Full contact details here.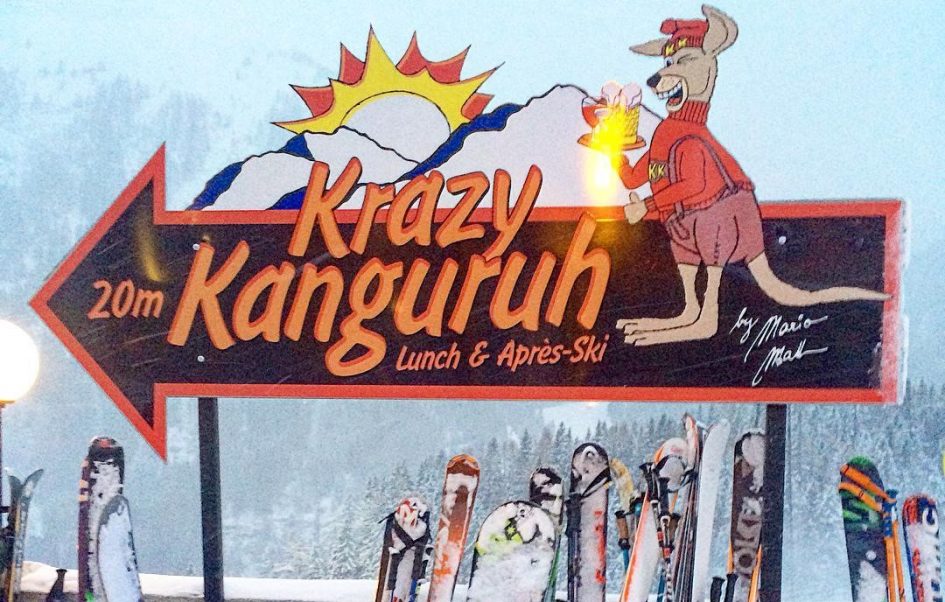 Next on the list of the best apres bars in St Anton are neighbouring bars 'KK's' and Taps can be found by skiing down from Gampen. Ever popular with locals and tourists alike (mainly English and Scandinavian), both bars are the last stop on the final run down to the town.
Although owned individually, you cannot visit one without the other! KK's is owned by a local ski racer and is open with a live DJ until around 8pm. Taps is owned by a local couple and although it officially closes at 8pm, this will generally depend on the atmosphere and has been known to stay open much later!
If you are in the resort in the Spring, the famous end of season 'Taps race' usually takes place early April and is worth watching to see many workers and tourists wearing costumes and racing to the bottom of the piste in various different vessels. (Inflatable paddling pools always prove a popular choice)!
Top Tip: The local schnapps at Taps is not to be missed!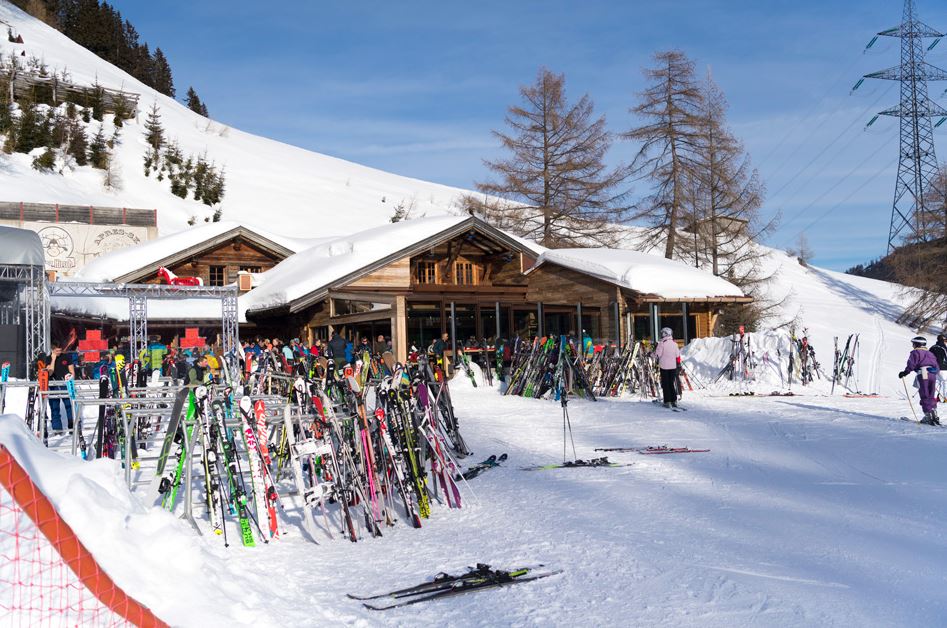 One of my favourite St Anton apres ski spots… If you ski down from the bottom of the Zammermossbahn chairlift, you will find Heustadl on the left hand side of the blue run.
Playing traditional German music throughout the day, they often have live bands playing from 3pm onwards.
This is a great spot for a slightly more relaxed après experience and a good place to experience some of the local culture through music! They have a large sun terrace, so it is a winning spot to relax with a nice bottle of bubbles after a long day skiing if the sun is shining!
Top Tip: If you like a bit of rock music, a fantastic local band 'Dreirad' (translated to English means 'Tricycle') play every week throughout the winter on Wednesday, Friday and Sunday afternoons.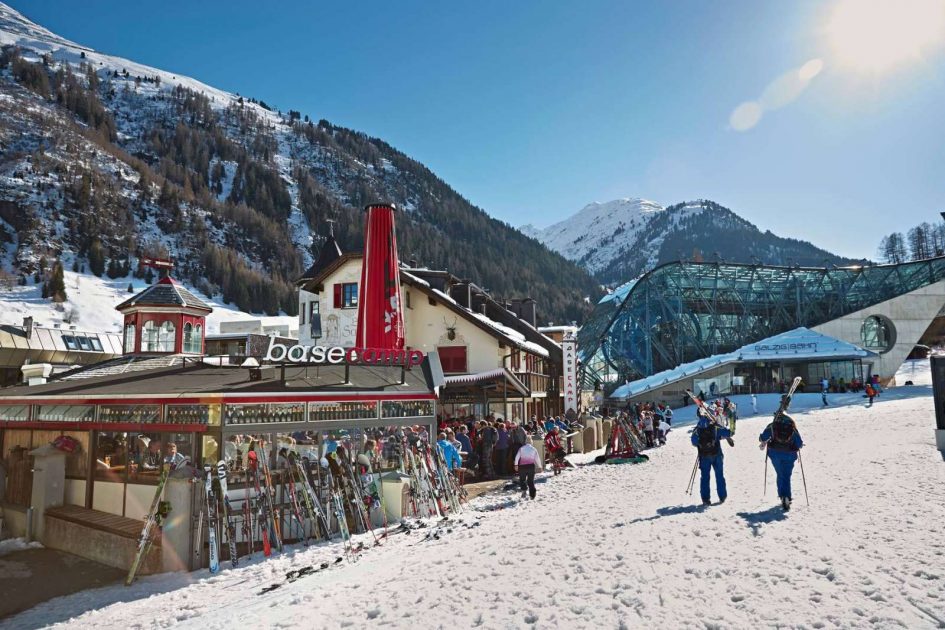 Basecamp is usually one of the last stops on your apres ski bar crawl. Located at the bottom of the home run into town, it is the perfect spot to head to once the Moose, Taps and KK's are all shut down for the evening.
Earlier on in the day, Basecamp offer fantastic food which makes this a great lunch stop if you are staying in the local area for the day.
Come the evening, you can expect live bands, a resident DJ and even a saxophone player so there is something to suit all music tastes as well!
Basecamp is open considerably later than other St Anton apres ski spots so you can expect a later night if you stop here
Top Tip: Conveniently placed at the bottom of the piste, it is only a short walk into town. If you are staying close by, it is definitely worth ditching the skis and boots and opting for the more comfortable snow boot to allow for dancing late into the night!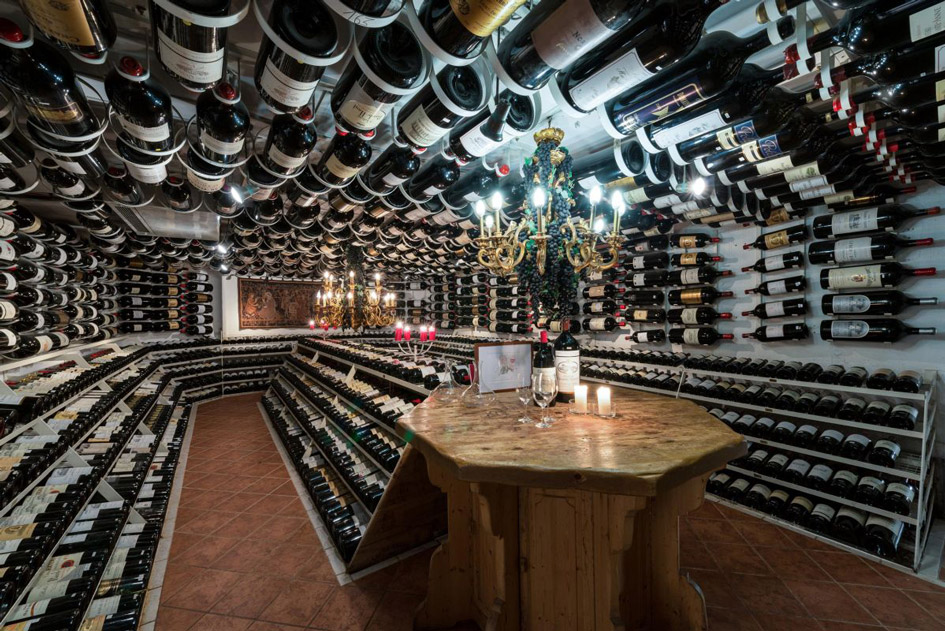 Okay, so whilst it may not be technically classed as 'apres', the Hospiz Alm is worth a mention for the wine connoisseurs amongst you!
Located in the neighbouring village of St Christoph, this popular restaurant and wine bar is well known amongst locals for their delicious lunches and dinners, and more importantly for their wine! They have a general wine list for every day but if you are in the mood for something a little more special, ask for the deluxe menu for the very best selection.
If you don't fancy the party atmosphere of the main town, this is a gorgeous spot to sit in the sun, on the balcony, with a large glass of red and watch the world go by on the pistes!
Top Tip: If going down stairs in ski boots is the bain of your ski life, (as it is mine) then the slide down to the bathrooms in Hospiz Alm may make this place your new favourite on the mountains!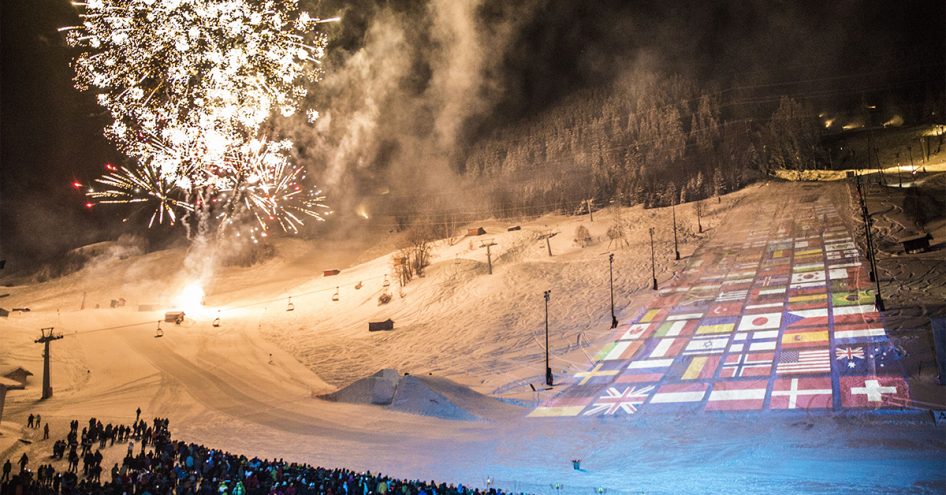 These are just a few of the best places for apres ski in St Anton… I could list them all but would be here all week! One thing is for sure, you will never be at a loss as to where to head for a drink or two and the friendly locals make the atmosphere all the better!
One final tip for enjoying St Anton apres ski and nightlife to the full, every Wednesday at 9pm make sure you witness the spectacular Schneetreiben Ski Show. The slope in front of the Karl Schranz Finish Stradium is transformed into a screen with images projected with 3D effects and an impressive firework display. This creates an extraordinary stage for 150 actors to demonstrate the historical developments of ski sport. A 45 minute show not to be missed, hosted by St. Anton am Arlberg tourist board, Skischule Arlberg and the Arlberg Bergbahnen Cable Car Co.
If you are looking to experience St Anton apres ski and all it has to offer, then please do let us know and we would be happy to discuss this with you. We also have a large selection of the best luxury chalets in St Anton to make your holiday even more special. You can get in touch with us by sending us an email or by calling us on +44 1202 203650.