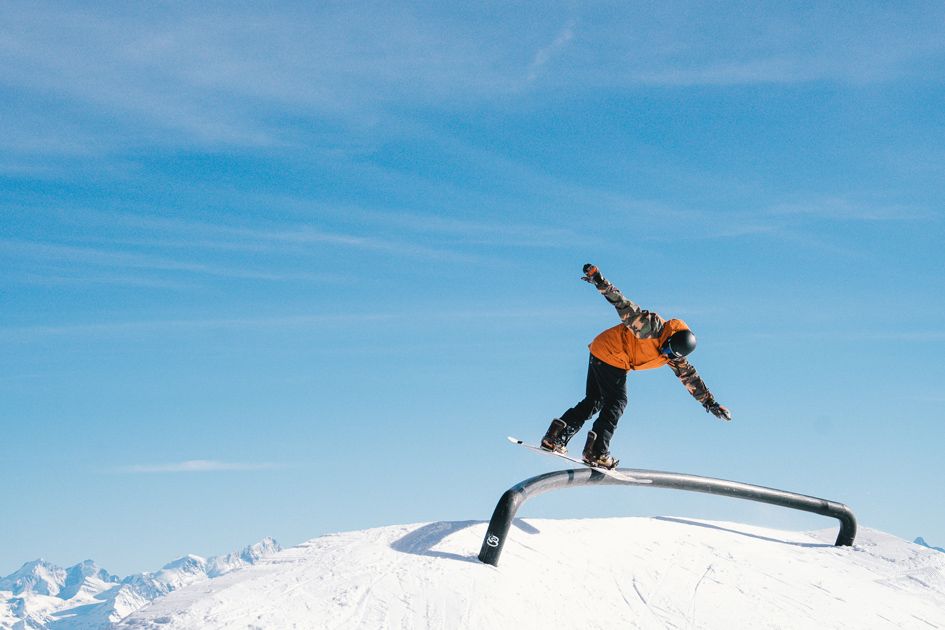 Are you ready to see which top snowboarding resorts in the Alps made it to the shortlist? It was a tricky one to pull together when everyone has their favourites on where to go for a snowboard holiday, but to discover a true carver's paradise I've reached out to some expert snowboarding schools. Here are their tips on where to go for a luxury snowboarding holiday… because heading to a resort with endless off-piste through the trees, a well-maintained snow park, unforgettable apres, oh, and no draglifts, will make you think you've hit the jackpot.
These snowboard school's services aren't limited to just recommending top snowboarding resorts, once you get there these guys are on-hand to share some new skills and take your board holiday to new heights. Whether you're looking for an off-piste guide, want to try a kicker for the first time, or just want to work on linking those turns, why not book some snowboard instruction, whatever your level and wherever you choose to board?
Top Snowboarding Resorts in the Alps
(In no particular order… so that you can experience and rank them for yourselves)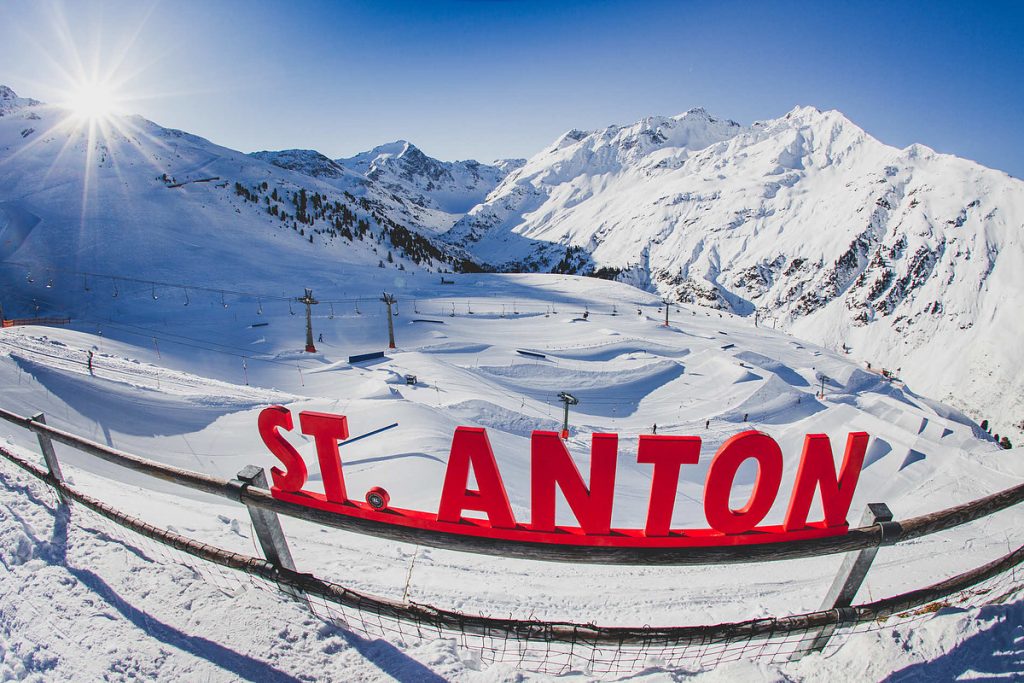 Black Sheep Snowboarding: "Maybe you are familiar with the Jamiroquai snowboard video clip from the song "Light Years"? It was recorded a few years ago in St. Anton am Arlberg and nothing has changed, the snowboard funk is still alive and breathing in St. Anton!
The best thing about snowboarding on the Arlberg is the natural and playful terrain and of course, the snow record, with statistically with more snow than other Austrian resorts. You can get yourself into amazing places just by taking the lifts, from rolling and mellow terrain to steep and challenging lines. There's also a funpark on the Rendl Beach – a mecca with 34 features so there's something for every level. For some fun on the slopes, we can show you how to jib, jump (cliffs), grab, and spin in all four directions in our off-piste snowboarding lessons.
Head to the neighbouring resorts of Stuben, Zürs or Lech for some unbeatable shred-laps and the transport network makes it so handy to catch a bus, taxi or the lift back up for another breath-taking powder lap. Even if the weather comes in there are still tons of possibilities both on and off-piste with all the trees, alders, and for the experts, the couliors."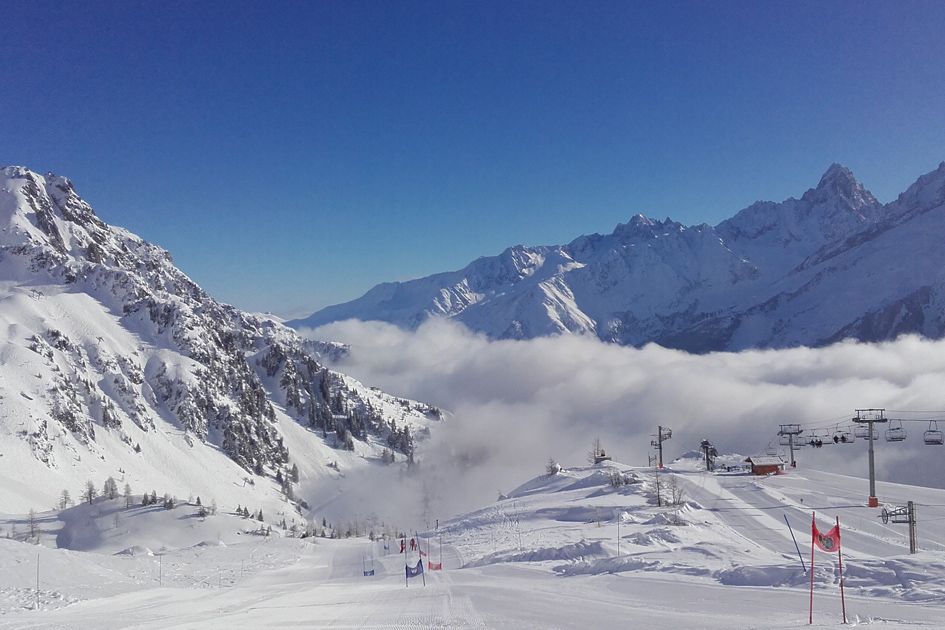 Evolution 2 Chamonix: "Chamonix has a mixture of levels offering a total of 6 different ski areas, each with differing terrain and slopes to really get the most out of your snowboarding holiday whatever your style or level.
Le Tour has easy cruisey blues and reds offering opportunities for long carvey runs and also a snow park if you want to turn your hand to some tricks. You need to be able to master drag lifts to take advantage of this sunny south facing area …and honestly, they're not as horrible as their reputation makes out!
If you take an instructor at Grands Montets, it's a powder haven and it's amazing to master the off-piste in this diverse area. Gulleys, forests, secret lines down the bowls – we'll get some epic lines and teach you how to jump turn and do some freestyle on the park. It's steep and this time there are no drags, making it brilliant to board! Fancy a go? Book one of our 4-hour clinics."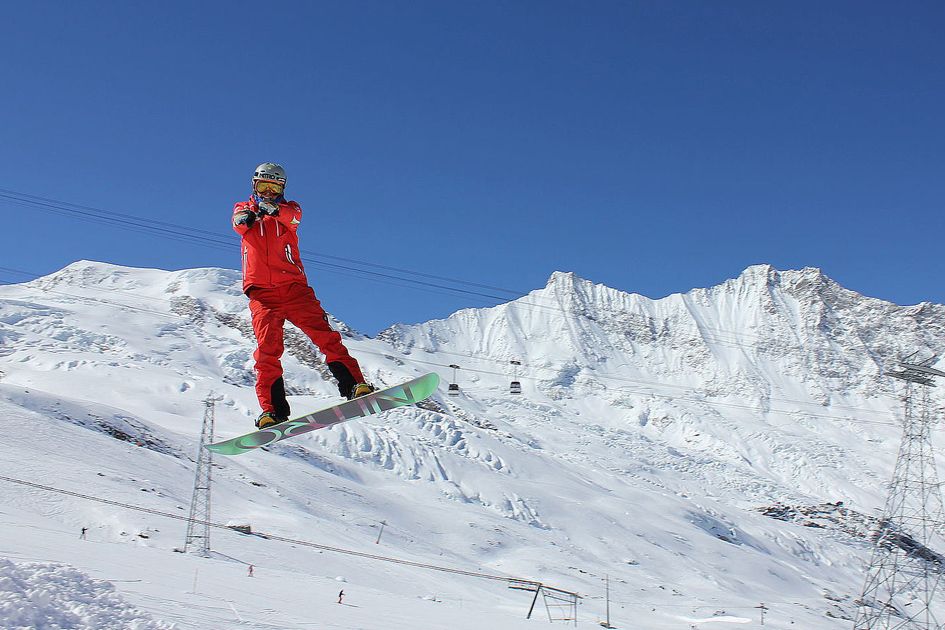 Schweizer Skischule Saas-Fee: "Being home to one of the world's best summer parks, Saas Fee is one of the few resorts you can expect to play on a snowboarding holiday all year round – that's why you will find almost every professional snowboarder that you can think of in Saas-Fee.
While the main attraction for pro snowboarders is the summer park on the glacier, the winter park at Morenia also has everything a novice to a freestyle snowboarder desires.  When you're tired from jumping around, the Pit Stop at the bottom of the park will serve you snacks and drinks on a terrace from which you can watch some of the best snowboarders send it – watch out for Alessandro Boyens, who can be seen on the big kicker line on most days when he's not travelling the world for competitions. Popcorn is another apres hot-spot, hosting parties & snowboard movie premieres, but if you just want to have a beer after a long day on the snow, there is a vast range of bars for every taste.
There's more to Saas-Fee than just snow parks, boasting over 100km of perfectly groomed pistes and being surrounded by eight different peaks. Taking one of our private snowboard instructors out with you can make sure you not only find the best slopes or secluded powder fields but also hone your technique and be shown how to nail the lines through all the favourite snow parks. If you're looking to venture further, one of our mountain guides can take you up to the glacier, we can plot a route for some challenging but insane runs surrounded by breathtaking scenery of blue skies and majestic 4,000m peaks."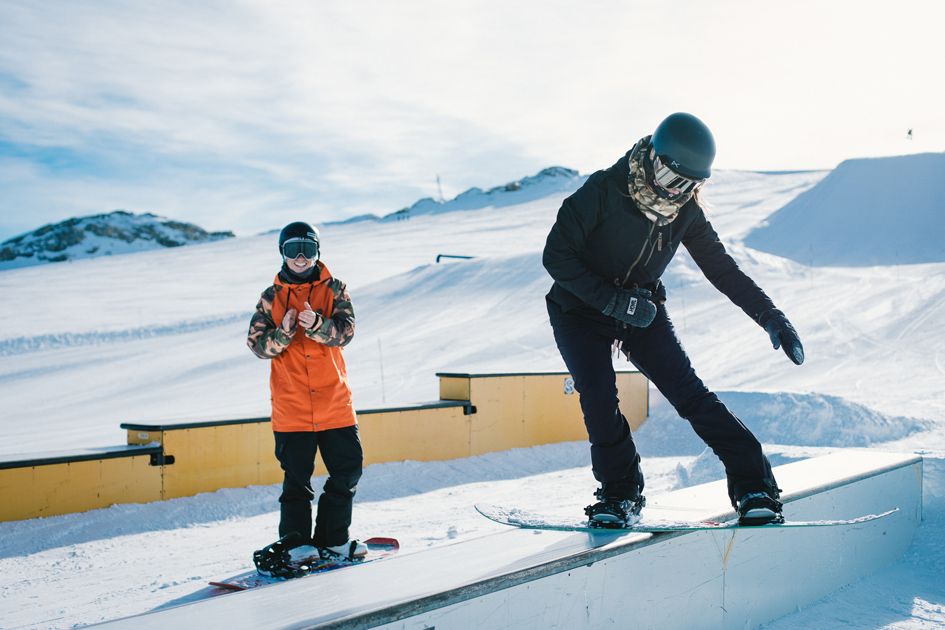 REAL Snowboarding: "There are no shortage of reasons we chose to make Morzine, Avoriaz and Les Gets our home, but high up on that list is simply because Avoriaz has such incredible terrain and endless opportunities for creative riding.
Our favourite all-weather area is undoubtedly the Lindarets bowl. When there's good snow, there's an almost endless supply of deep tree runs to explore, and the pistes have an uncanny way of developing some of the best side-hits in the Portes Du Soleil area. When there's bad weather, you can be sure to find decent conditions and visibility due to its lower level and tree protection.
Amongst the trees, local favourite play area The Stash always attracts impressive riders, especially during competitions, but there's really a feature for every snowboarder to try out in there – so it's a great resource for our freestyle lessons, alongside the Chappelle snowpark and well-groomed half-pipe.
And at the end of the day, we always love to cool off with a few long laps of Star Wars, finishing through the trees at the Ardent telecabine for a well-deserved demi at Happy Hour!"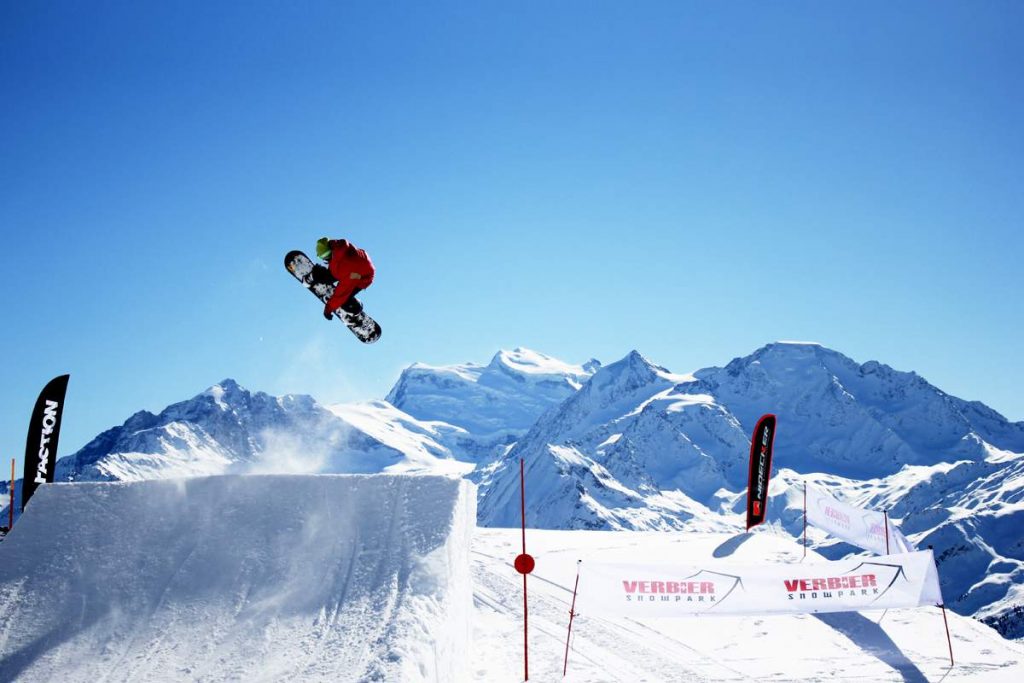 European Snowsport – who have a dedicated team of snowboarders working as 'ES Ride': "Arguably one of the most underrated snowboarding resorts in the Alps, Verbier is probably not the first resort you think of for snowboarding, but the perfect groomers, a freshly shaped terrain park and world quality off-piste terrain means that it won't stay under the radar for much longer.
In Verbier's sunny south facing bowl, you can find a total of 56 pistes and lifts up to 3,300m – it's a playground for all types of snowboarder. If you're on the hunt for untouched freshies, we know exactly where to find them, and we can take you there on one of our back-country days – you can discover the reason why the Freeride World Tour is held here!
The terrain park has undergone extensive redevelopment, at 2,250m, La Chaux snowpark has a huge variety of features with green to black lines so everyone can have some fun. The park boasts 2 starts, 5 lines, 1 airbag and a boardercross track. Once you've nailed the kicker it's time for the apres, and there are endless places to party either up the mountain or in resort."
Now that you've picked a resort and looking for accommodation why not give us a call, we've got some luxury snowboarding chalets, with top facilities to make sure the fun doesn't end when you leave the slopes. Give us a call today on +44 1202 203650 or send us an email.