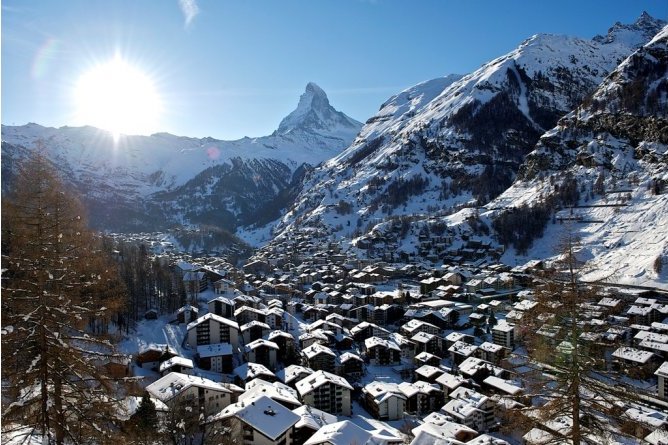 It's not every week you get to write about your heaven on earth but this week I am doing just that! We are going to shine the spotlight on what makes my personal favourite resort of Zermatt the perfect destination to visit not just in the Winter but in the Summer also, making it an alpine destination for all seasons.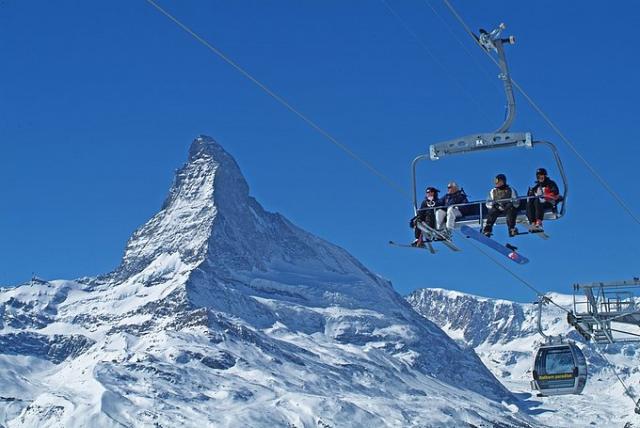 Let's start with the winter seeing as it is mid February and we are in the middle of the season! Zermatt has one of the largest ski areas in Switzerland having recently interconnected all the different ski-able mountains in the valley with a £200 million investment from the lift companies. The village itself is set at an altitude of 1,600 metres with access up onto glacial pistes and beautiful vistas of the surrounding Alps.
The history and elegance surrounding Zermatt is noticeable as soon as you arrive into the village with the incredible architecture on show and horse drawn carriages laden with fur blankets, ready to whisk you away to your luxury ski chalet in true style! The village has an abundance of fantastic alpine restaurants serving an extensive range of traditional and international cuisine waiting to pleasure the palette, Zermatt is a true foodie haven.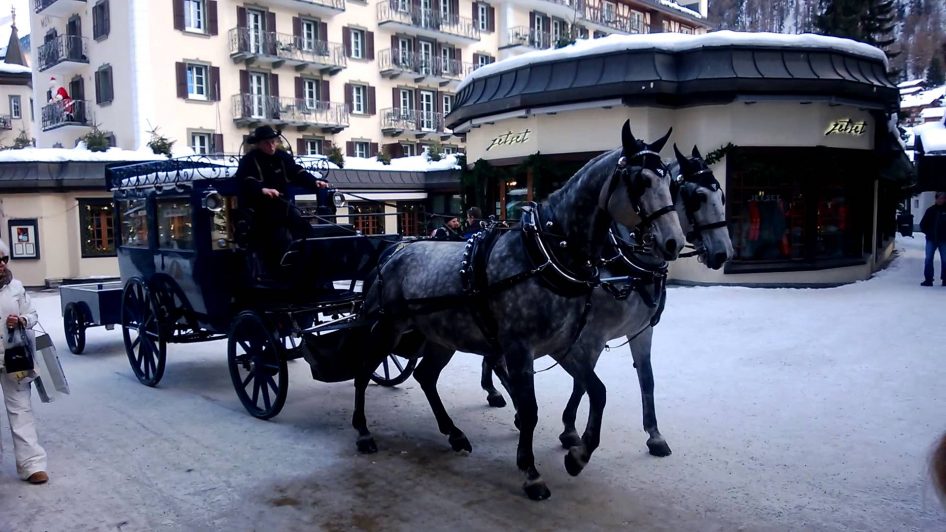 The best thing about Zermatt is that it has access to a wide variety of terrain, making it ideal for non skiers who would like to experience the beauty of the mountains by heading out winter hiking or snowshoeing, taking in the views and seeing the crystal clear mountain lakes.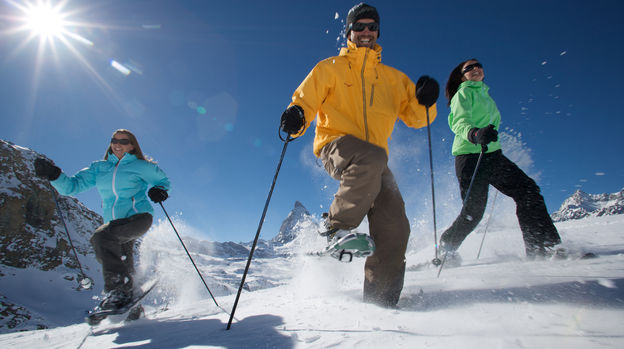 Let's not forget the large amount of skiing on offer for you whilst visiting this winter wonderland. Zermatt has access to ski over into the neighbouring Italian ski resort of Cervinia and offers a combined terrain of 360km of piste to enable you to perfect your turns, as well as acres of off piste for the powder hounds!
My personal favourite is taking the Gornergrat Bahn from the centre of resort up to just over 3,000 metres. This train allows you to feel the history of the town as well as take in some incredible views over the resort towards the Matterhorn. This is good for non-skiers as there are some excellent views at the top of the Gornergrat as well as some lovely mountain restaurants that you can access on foot.
Zermatt in the winter months is a true picture-postcard alpine ski resort. Offering something for everyone, it is easy to see why I, like many of our clients, got hooked on Zermatt for the ski holiday season.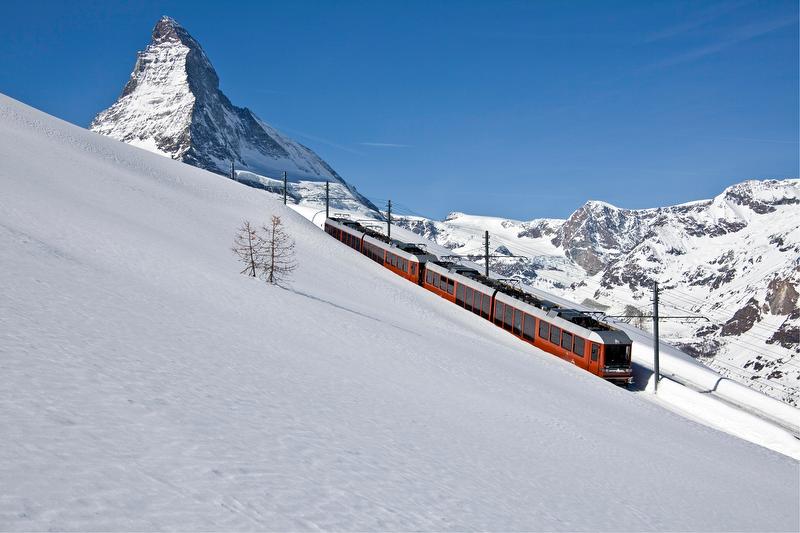 Not many resorts can provide you with such an array of activities in both Winter and also in Summer like Zermatt can. Probably one of the most picturesque resorts all year round, the valley plays host to a large variety of wildlife and has some incredibly scenic hikes to enjoy. With the magnificent Matterhorn providing the backdrop that is visible from pretty much every hike that you can take, you are constantly surrounded by alpine beauty.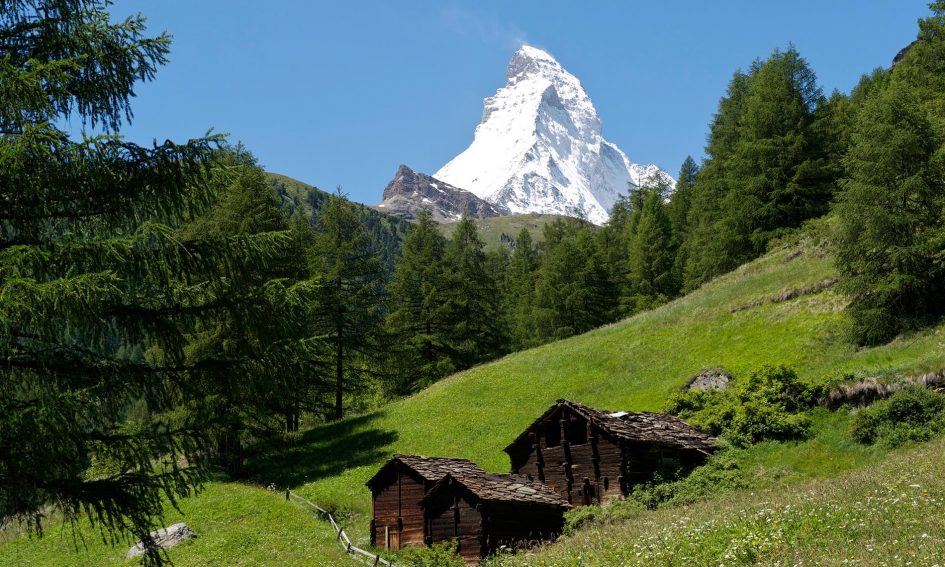 It's easy to see why so many people visit this resort when you see pictures like the one above, it is simply beautiful. If you are a mountain lover then Zermatt is a dream location for an alpine summer holiday with the magnificent peaks of Zermatt are all accessible to hiking, touring, mountaineering and climbing! The Gornergrat train runs all year round so that you can still be transported to 3,135 metres to gaze in awe at the surrounding peaks!
If you are looking for an adrenaline rush then it is safe to say you will be well looked after with a large array of summer activities including parapenting and downhill mountain biking on to raise the pulse! The wide array of mountain biking trails vary from altitudes of 1,400 metres up to 3,100 metres and when combined with the incredible views of the Matterhorn, it's easy to argue that they are the best trails in the Alps.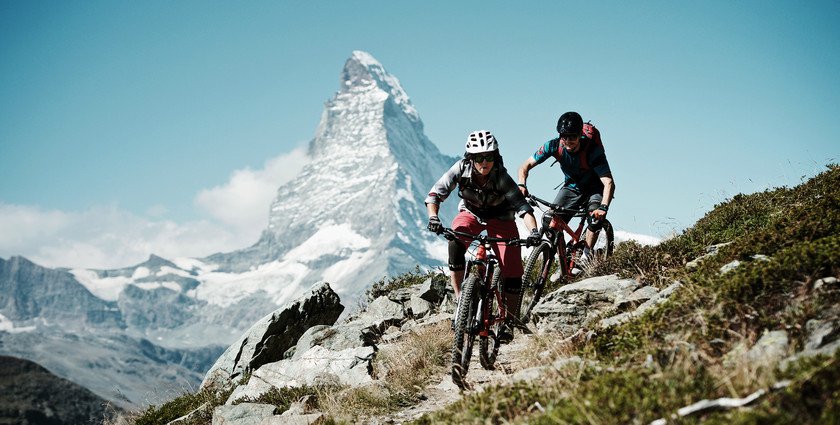 If you are a ski lover and don't want to let go of the winter season, then rest assured in Zermatt you won't need to! During the summer there is summer skiing available to the avid track makers who want to continue their carving whilst wearing t-shirts and gaining a tan! Zermatt has access to a glacier at 3,883 metres making it the highest year round area to visit in Europe! The Theodul Glacier has 21 kilometres of groomed piste for you to enjoy in the summer and a snow park for those looking to work on their freestyle skills.
If you are interested to book a luxury chalet in Zermatt this Winter or are looking ahead and considering renting a summer chalet in Zermatt, please do get in touch on +44 (0)1202 203 650 or send us an email with your requirements.
As always follow the latest in luxury on our Twitter and Facebook pages for up to date news, blogs and properties that are new to our portfolio.
We look forward to hearing from you soon
The Ski In Luxury Team