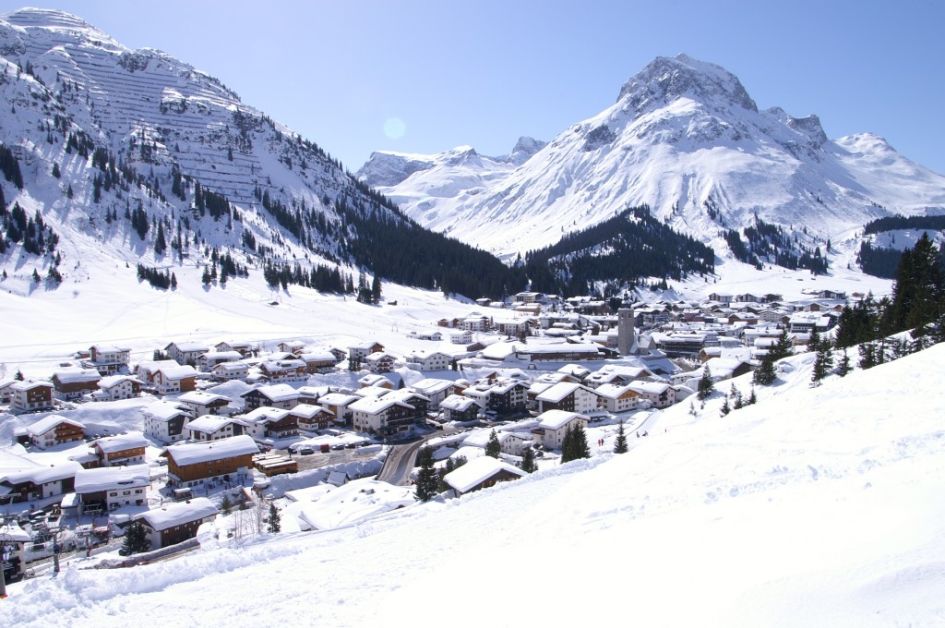 In late August I was unfortunate enough to visit Lech, Austria. It's about time this place got knocked down a peg or two!
The Views Are Quite Simply Disgusting
No matter whether you visit Lech in the winter or the summer, you'll be greeted with some stomach-churning vistas. Overlooking the town from high up in Oberlech (reached by taking the Bergbahnen Oberlech gondola during the winter) you can see over from the Karhorn in the East to the Trittkopf in the West, just take a look at it…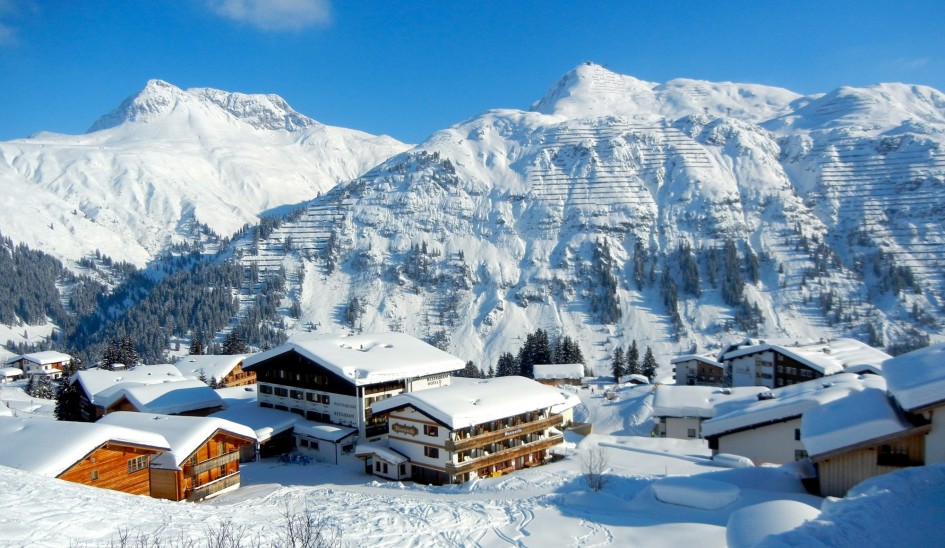 Urgh, it makes your skin crawl doesn't it.
All that snow and the blue sky above (Lech benefits from a lot of sunny days throughout the Winter) makes for many days spent on the piste from first until last lifts. Sounds a little too exhausting to me, I'll meet you in the bar.
Deadly Wildlife
Watch out for the gangs of Marmottes, intimidating Ibex and menacing cows (not so much in the winter as they get a bit chilly). I thought I was going to get eaten by the one below. Savage.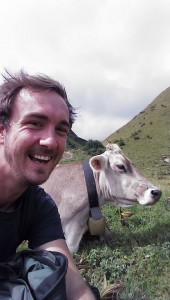 Limited Ski Terrain
The Arlberg ski area isn't all that great. It consists of just 8 linked ski areas – Lech, Zug, Warth, Zurs, Stuben, St. Anton, St. Christoph and Sonnenkopf.
With the addition of a gondola linking up neighbouring Warth-Schrocken in 2013, the ski area's average snowfall reached a measly 11 metres and the Ski Arlberg region expanded to 340km of pistes, not too bad I suppose. The size of the ski area means piste boredom could easily rear it's ugly head, since there isn't a huge amount to explore both on and off-piste.
There's Nothing To Do If You Don't Want To Ski
Lets face it, there's always one person you take on a ski holiday that either doesn't like skiing (fair enough) or manages to do themselves a mischief somehow halfway through the week, so you need some options for them.
For those with their limbs mostly intact there are a limited number of activities to partake in, such as snowshoeing routes (taking a guide is recommended), curling and ice skating at the ice rink, a bobsleigh run, indoor climbing gym, tennis courts, paragliding and even wildlife feeding areas…YAAAWWWN. Activities for those who have injured themselves (other than laying in bed and looking enviously at the snow outside) include drinking until the pain goes away in the plethora of local bars. Of course within the chalet itself you might be able to find something to do, it's not like there are cinema rooms for enjoying your favourite movies and TV shows, or gyms to work on everything that doesn't hurt.
The Chalets Don't Quite Cut The Mustard
No-one wants to go on holiday and be herded into a tiny little cattle shed like cows at the end of the summer. Unfortunately if you come to Lech then you might be disappointed at the size of some of the chalets on offer.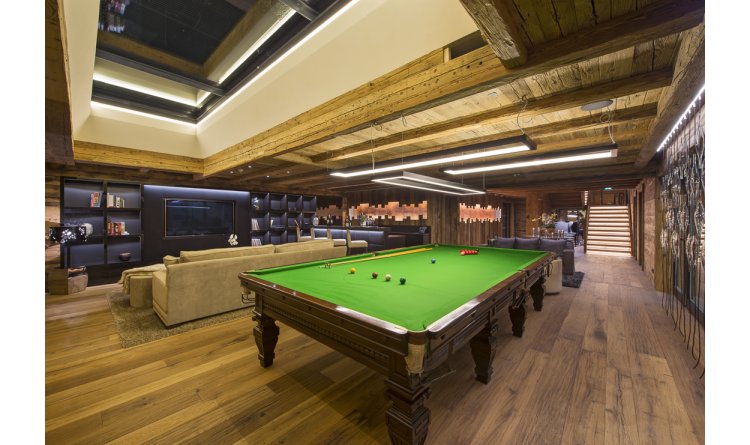 Measuring up at a measly 685m², this chalet really doesn't wow at all does it? Sure you could pretend you were a contestant on Big Break with that snooker table, and I bet the bar behind it just has far too much alcohol to ruin a nice peaceful evening.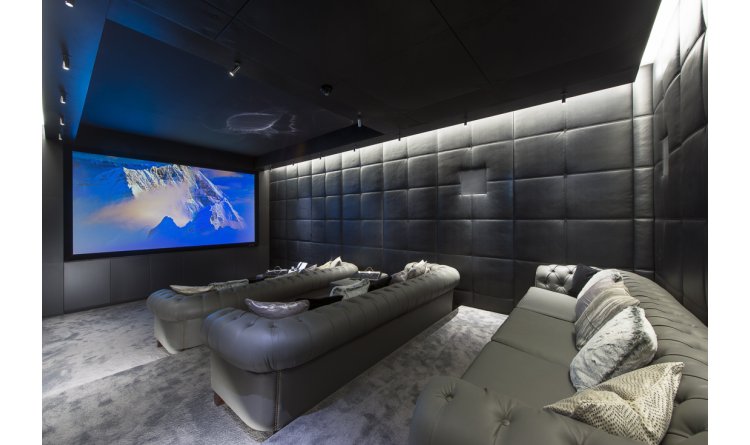 After being forced to test this cinema room out I can let slip that you get far too immersed in the films in this cinema room. I watched a clip of The Shining in here and was scared witless, luckily there was no snow outside to exacerbate my fear.
Just imagine how many euro coins you could lose down the back of those huge comfy sofas, it doesn't bear thinking about.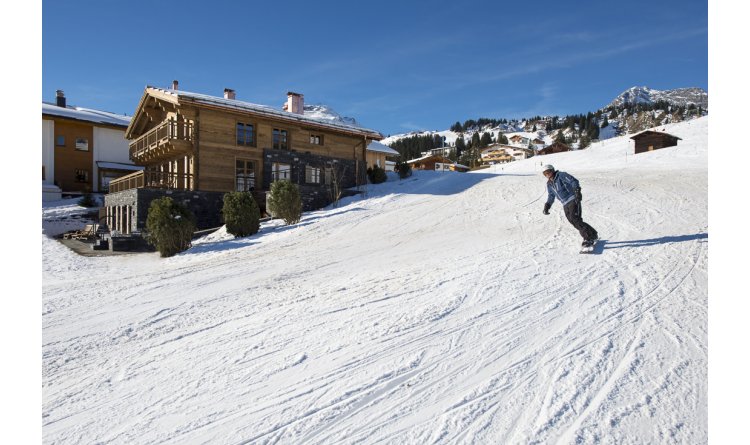 The distance to the piste from the chalet is also something that gets to me with this property, as soon as you walk out of the dedicated ski and boot room you have to walk a whole 10 STEPS to get onto the nearest run…maybe one of the staff will carry me.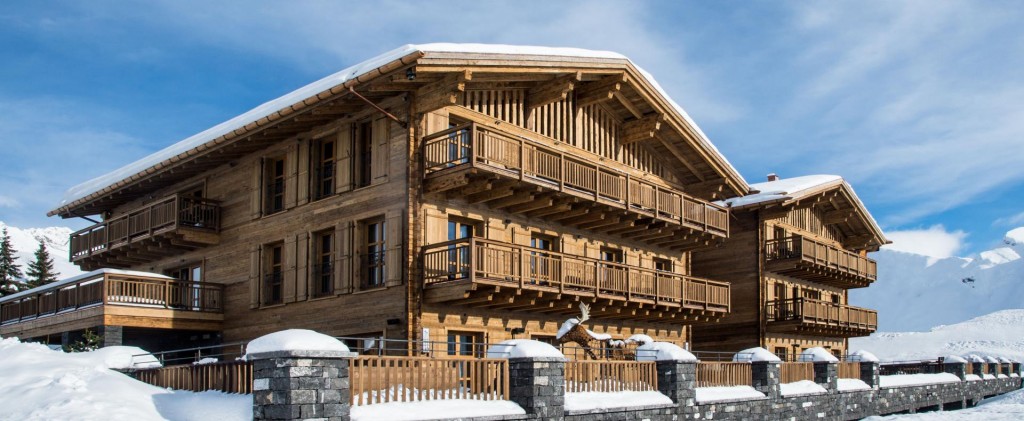 High in the hills of Oberlech sits the pokey Chalet N. Sleeping up to 18 adults and 4 children in just 10 suites (one master suite, 8 bedroom suites and one children's suite complete with small suite for a nanny) all with eye-boggling 3D TVs and media system. It's hard to convey the size of these rooms even through the medium of photograph, but lets just say you could swing a tiger in each of them (wouldn't want to, though. Not unless it had been stunned. Even then it's going to weigh the best part of a ton)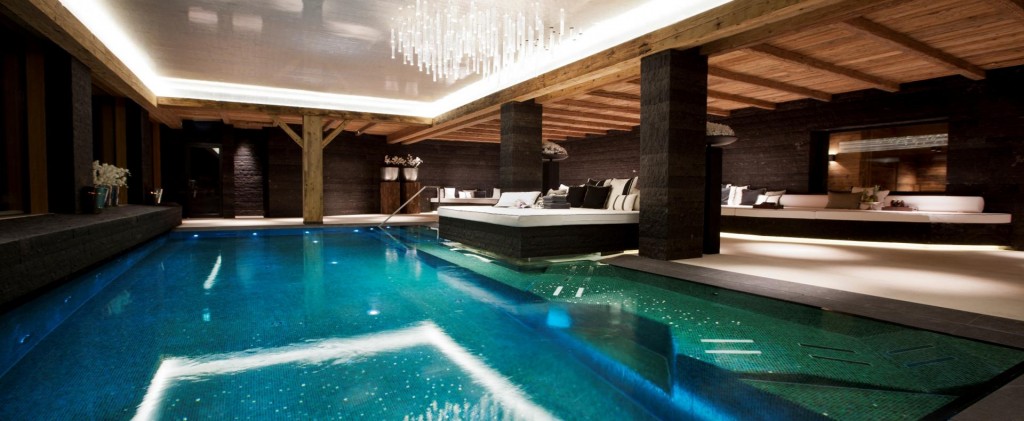 The wellness area in Chalet N spans a whole floor and consists of…
– Sauna and steam room to sweat out your worries
– Indoor swimming pool with a ceiling made of real silver (chalet therefore unsuitable for werewolves)
– Massage and relaxation rooms to relieve the stress and strains of having to stay in such a chalet
– Private gym to work off all the horrid calorific gourmet cuisine consumed throughout the week
– Outdoor hot tubs, ensure you wear a blindfold to avoid bearing witness to those disgusting panoramic vistas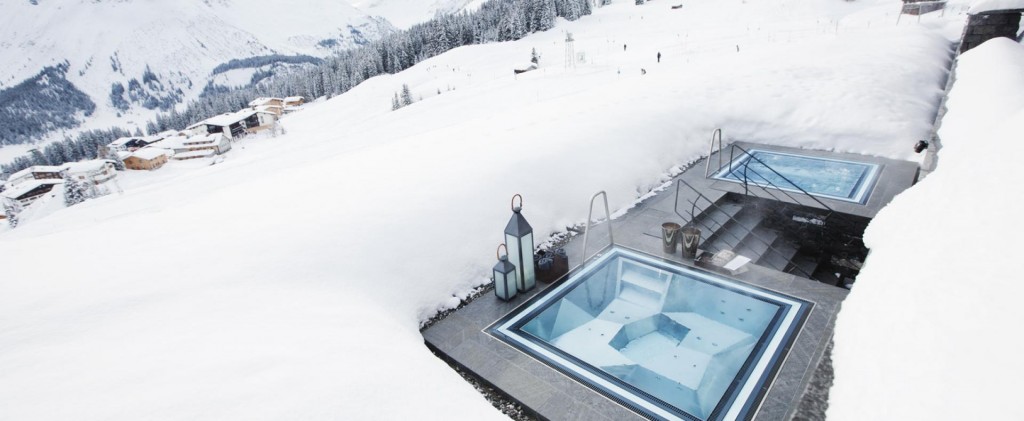 Of course the chalet also features another teenie-weenie billiard room and home cinema system. I'm sure that if you wanted to, you could stay in this chalet for the whole season and never have to go outdoors once if you didn't fancy it. What's more, if you're a holidaying dignitary or just simply paranoid, the chalet also has bulletproof glass to keep away those pesky holiday-ruiners.
When all is said and done, Lech really is an outstanding place. There's a reason winter sports lovers, royals and summer hikers return to the resort year-in year-out, maybe it's the pride shown by the generations of families running their hotels, maybe it's the awe inspiring scenery and incredible skiing or maybe even the schnapps (it's definitely the schnapps). Give it a try, you won't need an excuse to return again.
Why not take a look at our portfolio of luxury chalets in Lech and get in touch with us to discuss your plans to visit resort.