With Christmas nearly upon us, it's time to face the crowds of people, grin and bear the Christmas music and hit the shops for some Christmas shopping! But with so many stockings to fill and so many people on Santa's Nice List, it's hard to know where to start. Don't fret, we're here to help and along with the founder of H. Holderness, Henrietta, we've come up with the ultimate list of Christmas gifts for ski lovers!
So here it is, our guide to the best ski Christmas presents that skiing enthusiasts will want to find under their tree…
For the one who braves the coldest of days…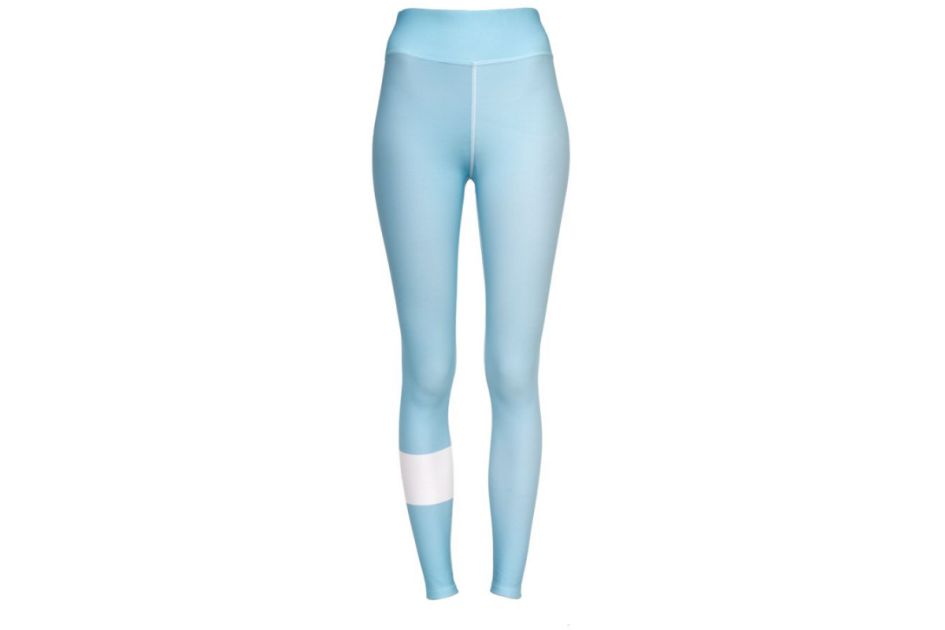 For those freezing cold skiing conditions (or for those who like feeling extra snug on the slopes), why don't you buy them the H. Holderness Winter Weight thermal leggings this Christmas. They are brushed on the inside for that soft fleecy feel and finished with an anti-bacterial treatment to keep them feeling fresh all week long. This is a gift that any snazzy skier will love.
H. Holderness is offering an exclusive 15% off with code XMAS15
For the one who loves to stay snug on the slopes…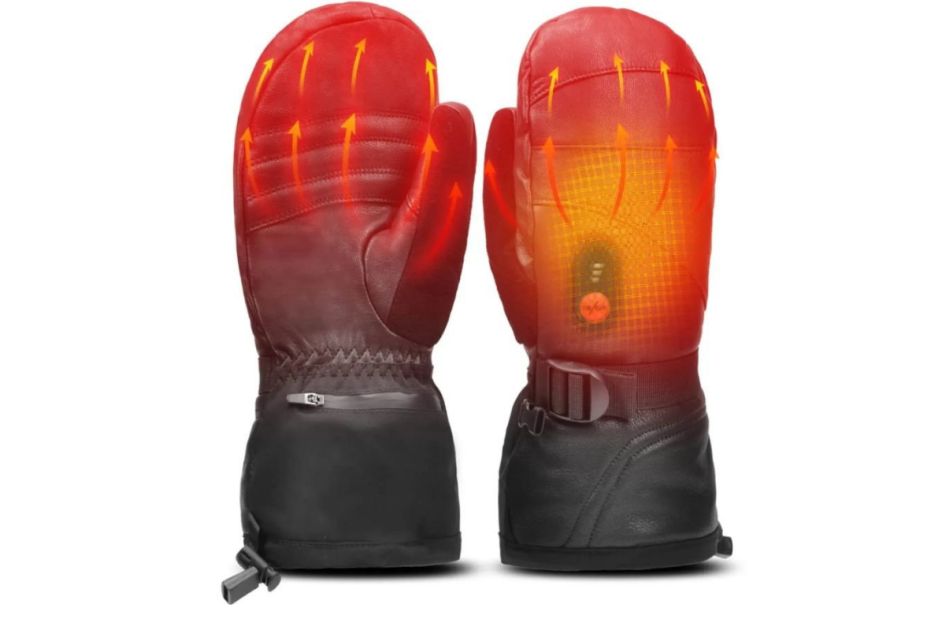 There's nothing worse than sitting on a chairlift slowly feeling your fingers turn to ice. If you know someone that this resonates with, we've found the perfect pair of mittens for them. Savoir Heat have created the gloves of any chilly person's dreams – think electric blankets for your hands. They have a 3-setting heat system to tackle all temperatures – and most importantly, no more frozen fingers! If you know someone who is always cold, this will be one of the best ski Christmas gifts they will receive – plus, they don't just have to be worn for skiing…
For the adventurer…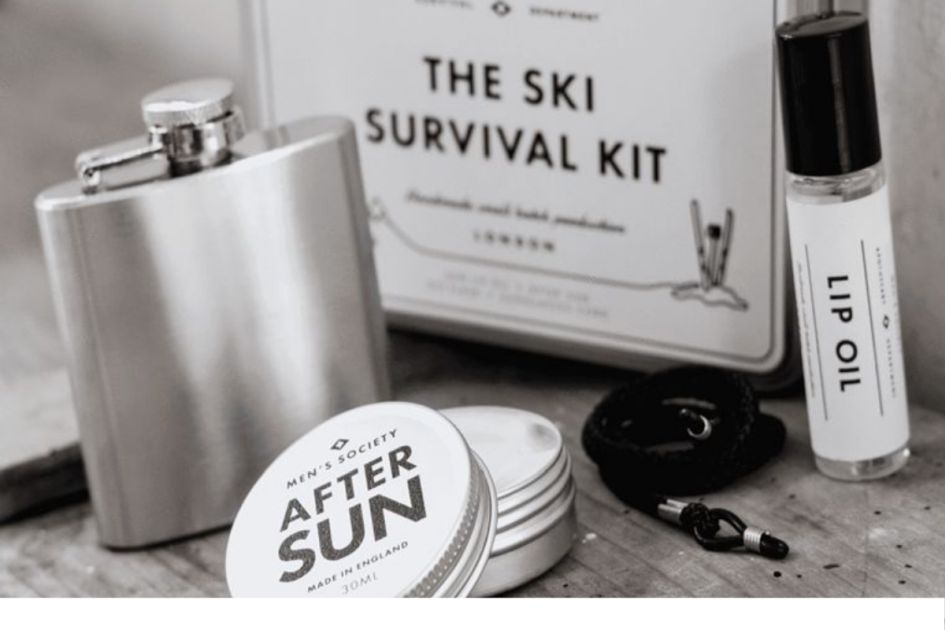 This one is a great little stocking filler for any ski lover. The mini pack can easily be slipped into a pocket so it won't weigh you down on the mountain. Plus, it contains all the essentials – after sun, lip balm, sunglasses cord and most importantly, a hip flask. You really can't go wrong with this ski survival kit!
For the powder hound…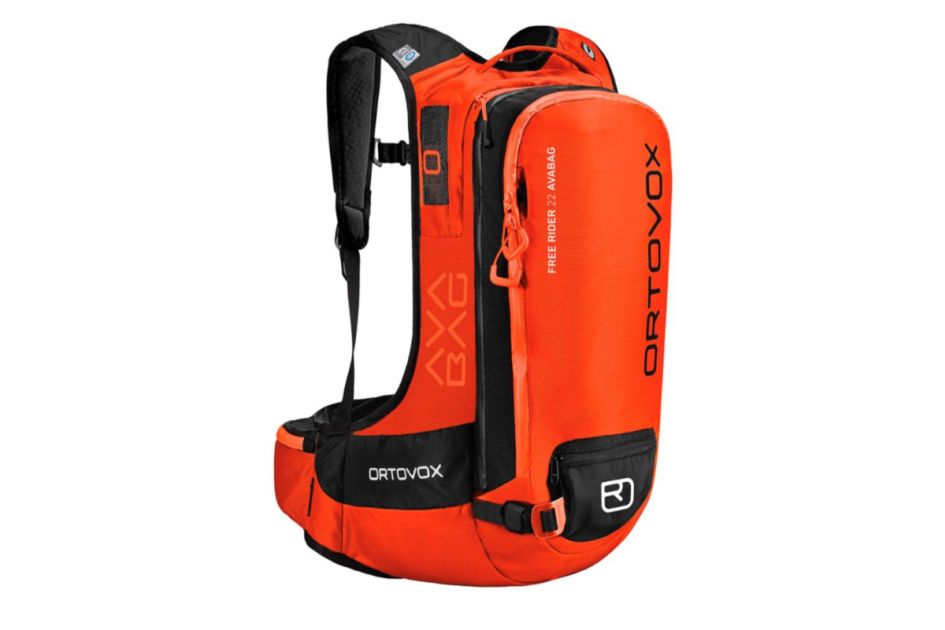 If you know someone who always ventures off-piste, make sure they're prepared with this Ortovox airbag rucksack. It features a shorter back than most other bags making it a great fit for women. Their ski guide will be happy to give them a lesson in how to use it so they're fully prepared, or send them Henry's famous avalanche talks. Although slightly pricey, any off-piste skier will tell you how important it is to have the right gear, so it's money well spent. For more on avalanche safety, check out our Top Tips to Ensure Off Piste Safety.
For the Christmas jumper enthusiast…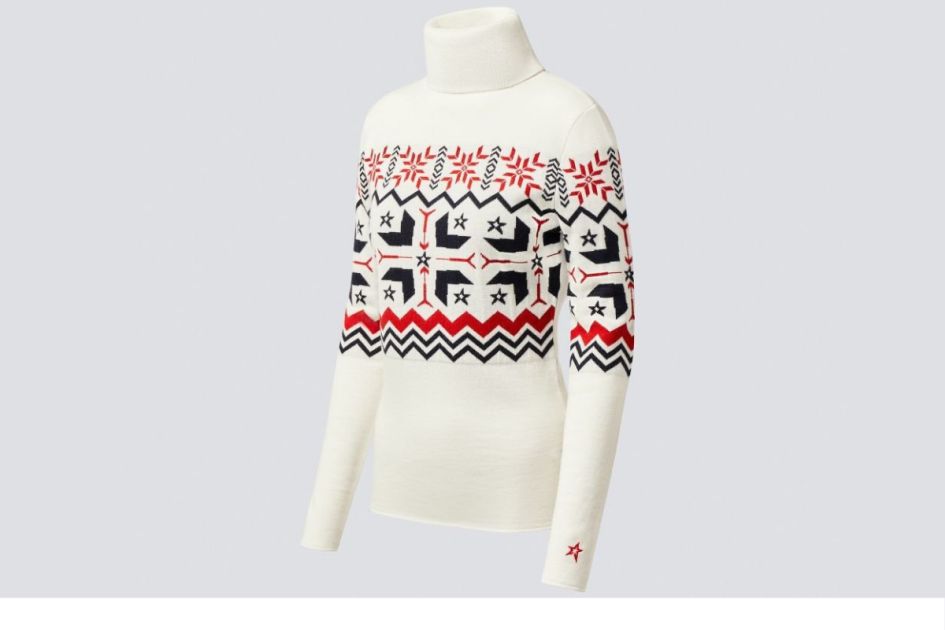 Looking for a jumper that nods to Christmas rather than screams it? Tasteful Christmas jumpers are few and far between, so when we found this Nordic design by Perfect Moment, we fell in love! It comes in 2 colour ways and made from Italian merino wool, so is perfect for cosying up in at the end of the day. If you know someone who likes to chill out in style during their ski holiday, then this cosy sweater is the perfect Christmas gift.
For the first Christmas in the mountains…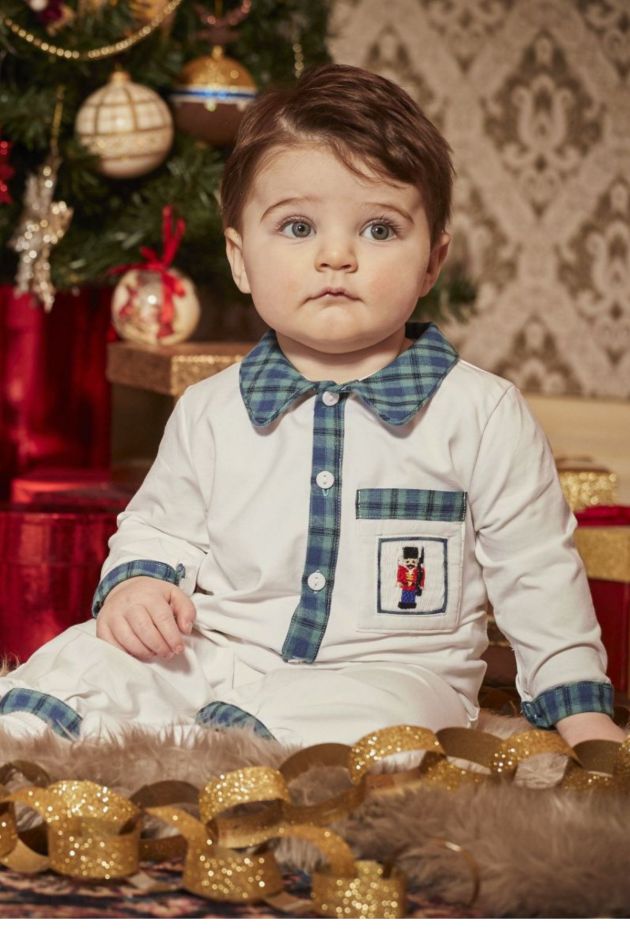 Cuteness overload! Continuing the Christmas theme, this adorable romper is the perfect onesie for wrapping a little one up in the ski chalet. If you know a family who are holidaying over the Christmas period, then this festive themed reindeer romper is too adorable not to buy as a Christmas present!
For the one whose ski boots never seem to fit quite right…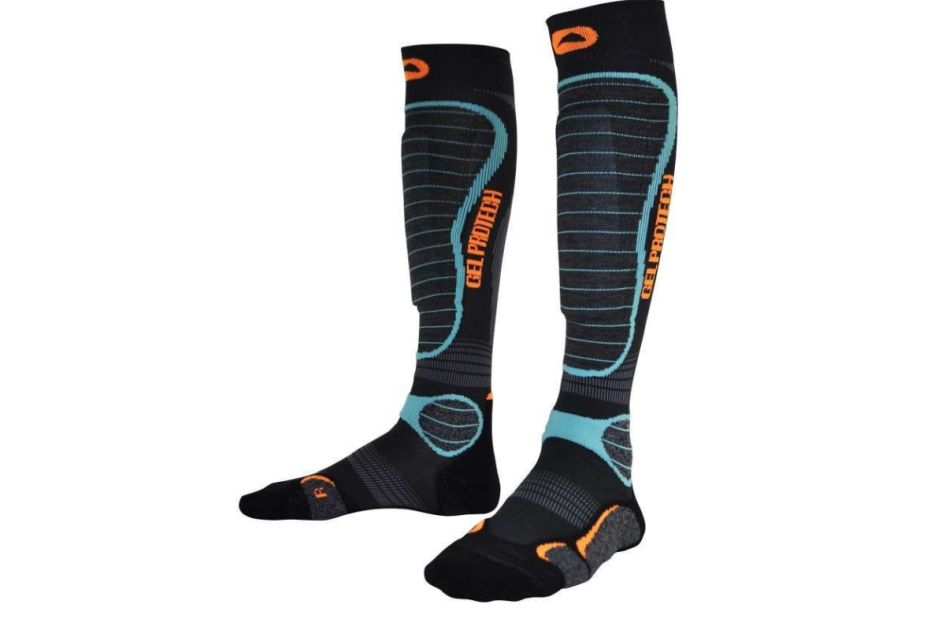 We're all still patiently waiting for the day when ski boots become comfortable. Until then, Monnet's Gel Protech socks are heaven sent. Featuring an interior gel lining that can be removed for washing, they are the perfect Christmas gift for skiers who finish their skiing holiday with black and blue shins.
For the one who loves to ski in style…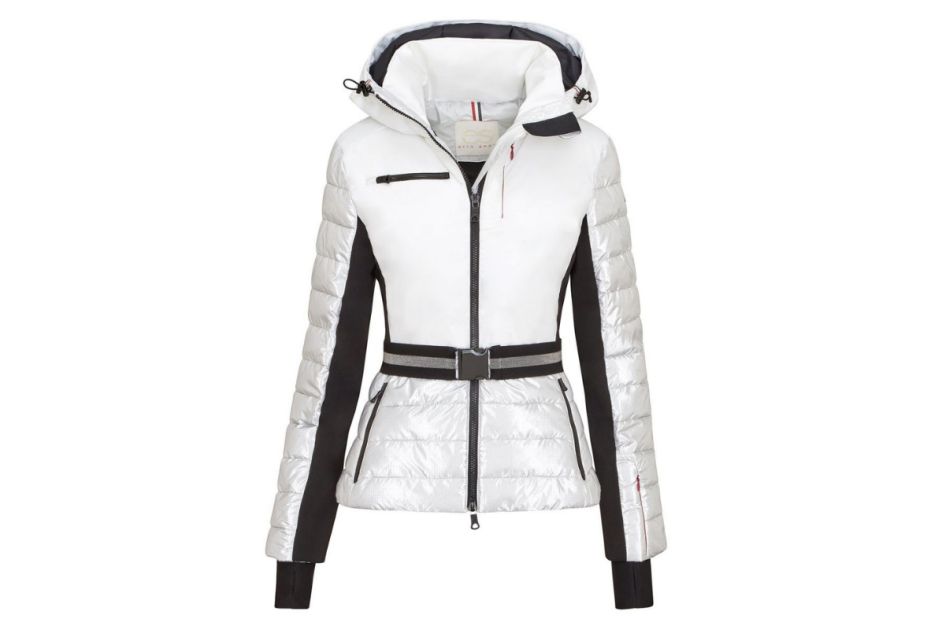 We love all the Erin Snow winter collection, but if we really had to choose, the Kat Jacket is our go to. Made from 100% recycled materials with PrimaLoft insulation, it may be a little on the pricey side, but it's more than worth the price tag for a very special someone this Christmas.
Style right down to the thermals…

Base-layers are the best kept secret of ski gear. A great outer layer is important for keeping out the cold, but what's underneath matters even more. These thermal leggings are designed to perform on the slopes and look good enough to show off at the end of the day – be it a drink in hand at après or relaxing in the chalet besides the log fire. Aside from the thermo-regulating fabric that promises to keep out the cold, they also feature 4-way stretch and minimum seams for maximum comfort. I'm sure you can think of a stylish skier who would love these in their Christmas stocking!
H. Holderness is offering an exclusive 15% off with code XMAS15
For the one who wants radiant, moisturised skin all week long…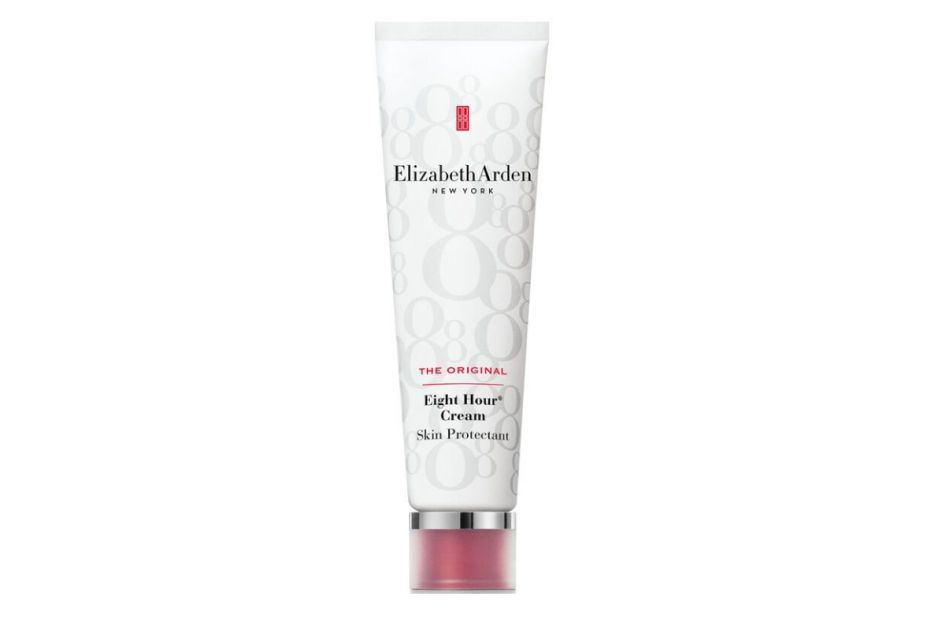 Whether its windburn or sunburn, dry skin is a sad inevitability in the mountains. Luckily, Elizabeth Arden's 8 Hour cream can handle anything. Apply to the face overnight for the best results and pop it in your ski jacket to top-up during the day. This product also doubles as a lip-balm, who doesn't love a 2-in-1? This is a must-have product for a skiers beauty-collection and makes a great stocking filler!
For the thrill seeker…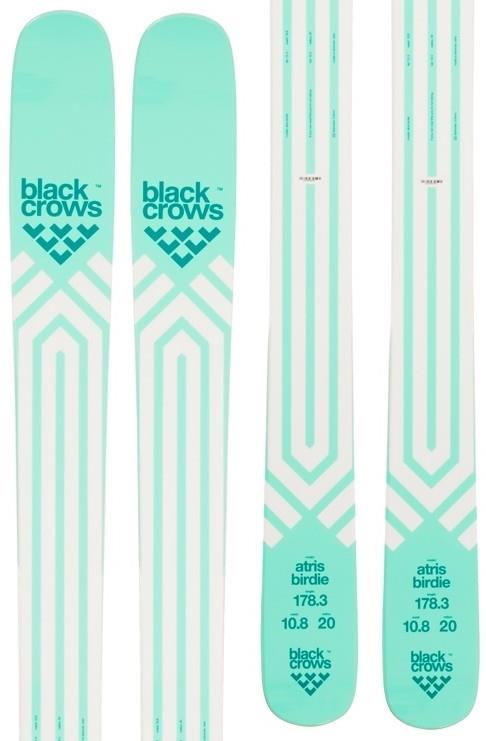 Sometimes the best way down the mountain is by taking the scenic route. French ski brand, Black Crows, have long been an off-piste cult favourite and these award-winning Atris Birdie's are no exception. Their vibrant colours make them easy to spot after a well-deserved vin chaud stop. So if you know an off-piste enthusiast, these would make for a great skiers Christmas present!
For the one who wants to soak away sore muscles…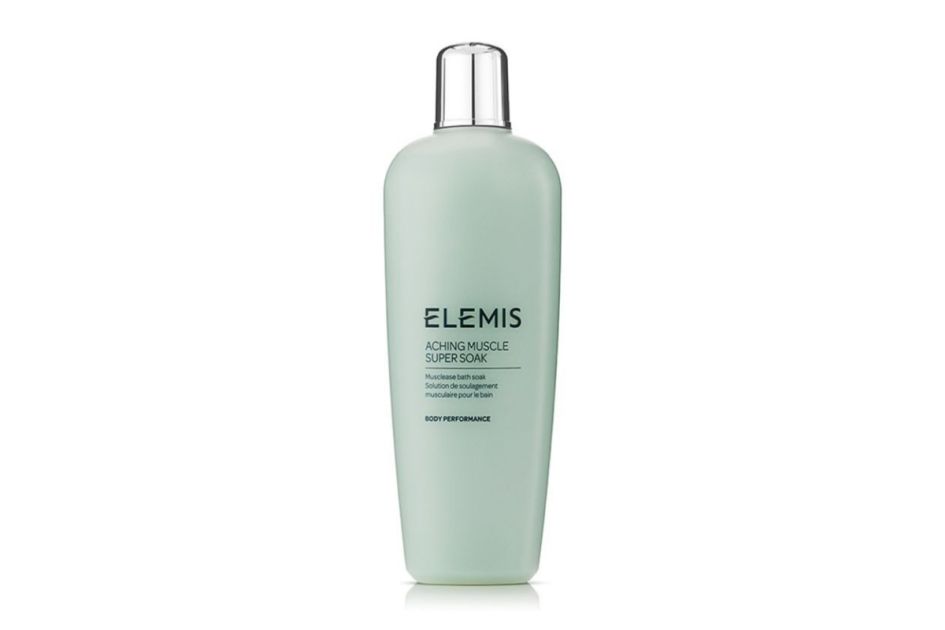 After a long day in the mountains sometimes all you want is a large glass of wine, other times it's a very long, warm bath. If you know someone who falls into the second category, then this bath oil is a great stocking filler this Christmas. Infused with juniper, alpine lavender and chamomile, this silky oil promises to relieve sore muscles and get you fighting fit for the following day – no excuses for not catching the first lifts!
For the one who doesn't want to miss a thing…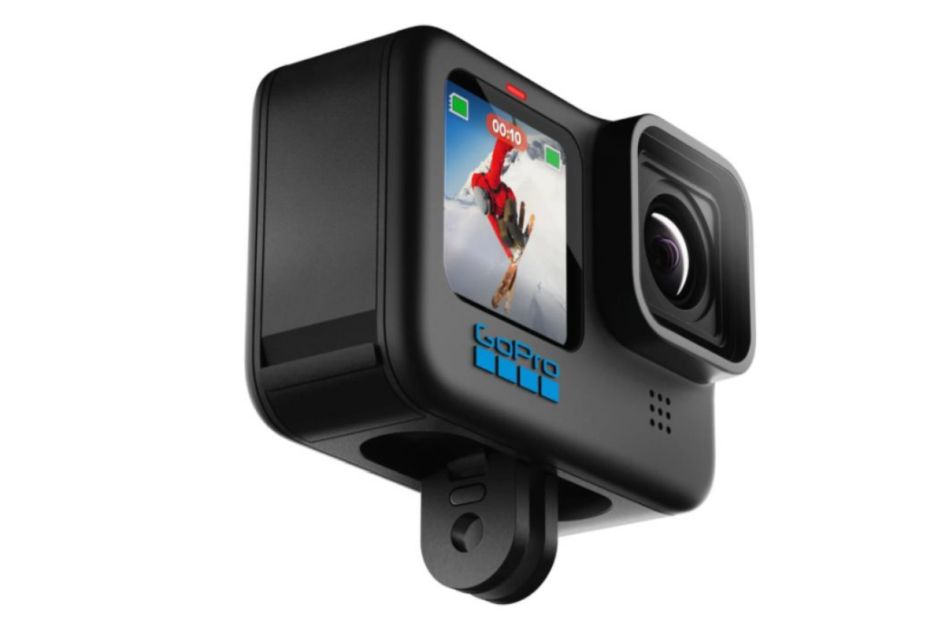 Is a ski holiday complete without a plethora of photos and videos you can share with your friends and family when you get home? We all know someone who loves to capture every moment of their ski holiday, especially the spectacular wipeouts. That's why the Go Pro 10 is the perfect ski Christmas present with it's HyperSmooth 4.0 video stabilization in all modes, waterproof casing and Cloud connection. We recommend pairing it with the helmet mount accessory so no more cold hands when they're trying to capture the perfect photo.
For the tech lover…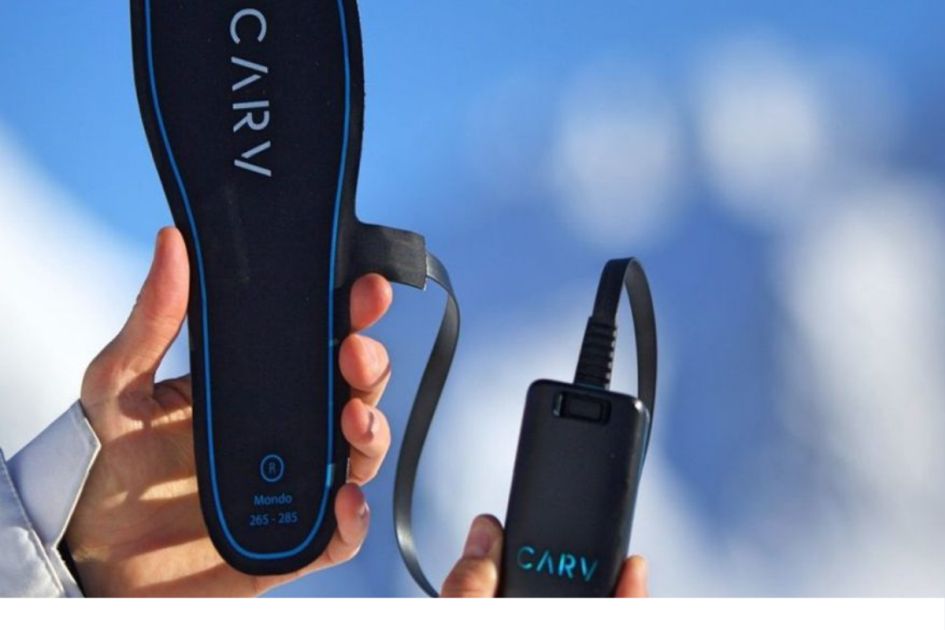 Do you know someone who wants to improve their skiing technique but doesn't want to go back to ski school? These Carv Trackers are a great Christmas gift for ski lovers who also love a good gadget! The pressure sensitive insoles link to your phone and give you real-time audio coaching to improve your technique on the piste, in your own time. We've tried and tested this piece of kit and we love it.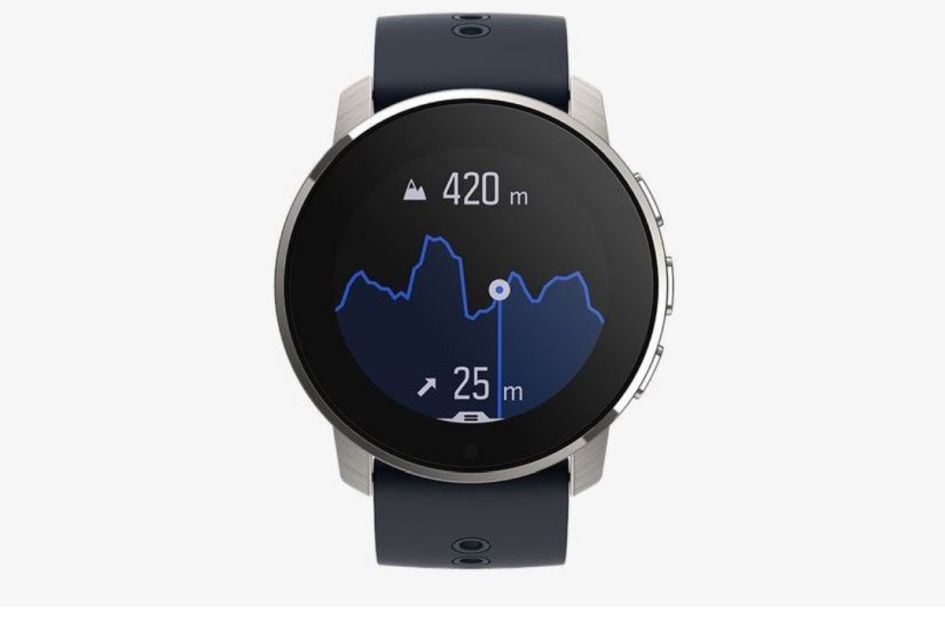 A watch that is built to last and will stay with you on all adventures. For a snow sport enthusiast, this is the perfect watch. With GPS tracking all the km's covered, touch screen, water resistance, long battery life, health monitors and over 80 sport modes, this high performance watch leaves little to be desired. Available in different styles and colours.
For the one who loves the smell of Christmas…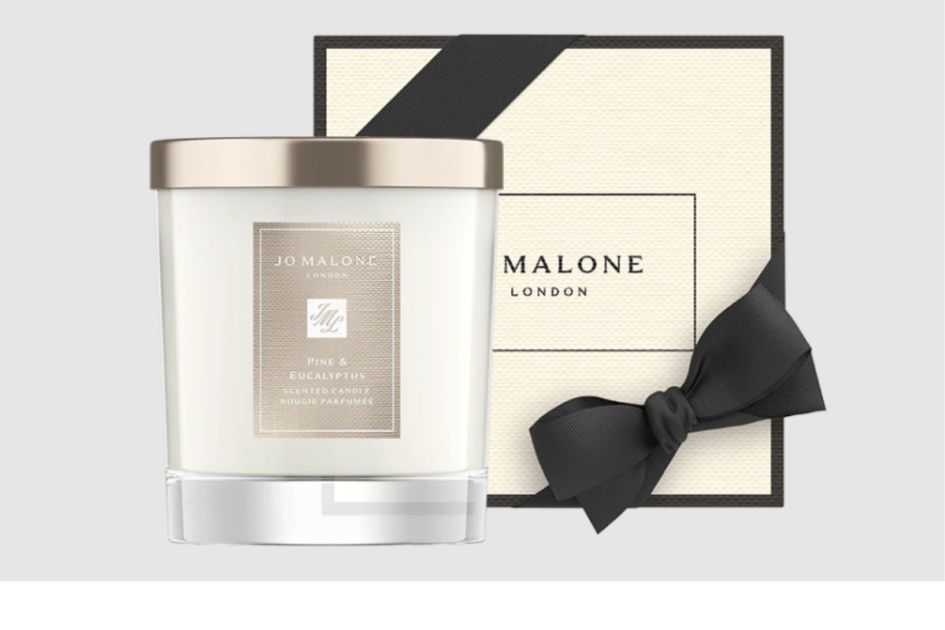 Is there anything better than the smell of Christmas in a ski chalet? Jo Malone have released a limited edition Pine and Eucalyptus scented candle for the holidays and we can confirm it smells divine. You can even add engraving for that special someone to open on Christmas Day. Or you can choose the travel version for £25 to ensure you can enjoy the festive scent from your luxury ski holiday.
For the sun worshipper…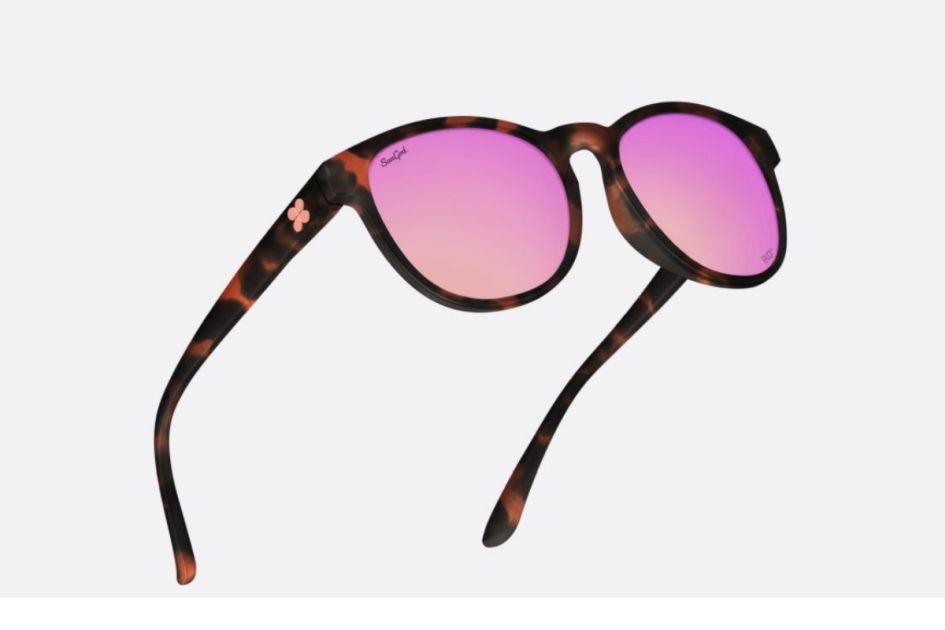 For the winter sun seekers out there, pop a pair of these Sungod Sierras in their Christmas stocking. They're customisable, polarised, 100% UV protection and extra resistant (meaning they'll survive even the most extreme of wipeouts)!
For the one who stays hydrated…

Sip water on the go an keep hydrated with the high performance, stylish and convenient Chilly's bottle. The perfect gift or stocking filler for a skier's Christmas present. Eliminating the need to buy plastic water bottles and facilitating the opportunity to enjoy fresh alpine water in the mountains, a Chilly's bottle is a no brainer for a ski holiday. Available in different sizes to accommodate your backpack capacity.
For the one who has got everything…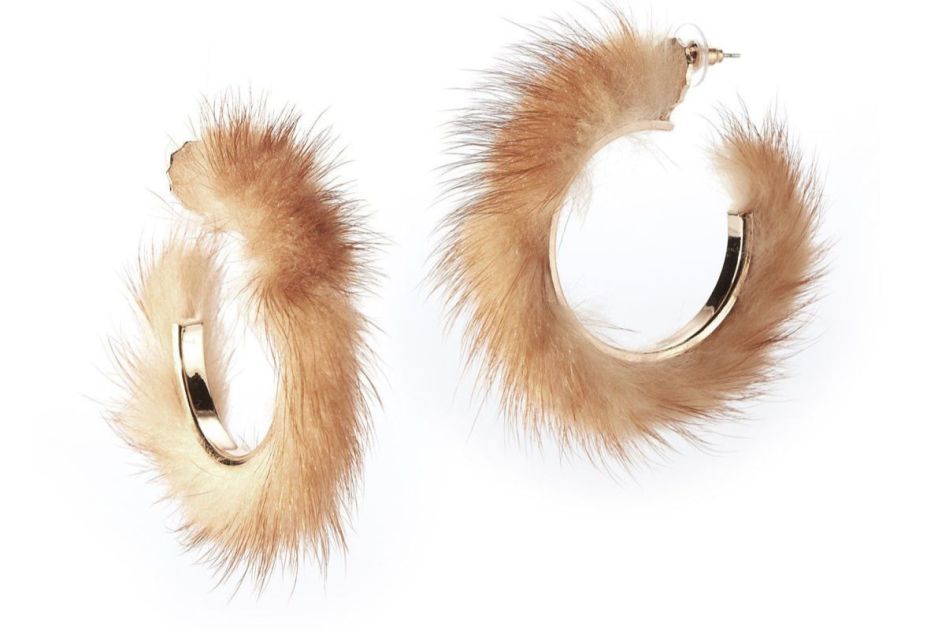 Okay, this final one is far from essential, but if you can't wear fluffy earrings in the mountains, where can you? These earrings make the perfect gift for someone who has got 'everything'. When style meets the mountains, these fur hoop earrings will totally look the part.
With the ski Christmas presents sorted, it's time to think about a ski holiday! With our huge portfolio of luxury ski chalets in the Alps, you're guaranteed to find your perfect holiday. Speak to one of our Ski Specialists who will be more than happy to help. Either give us a call on +44(0)1202 203650 or send us an email.