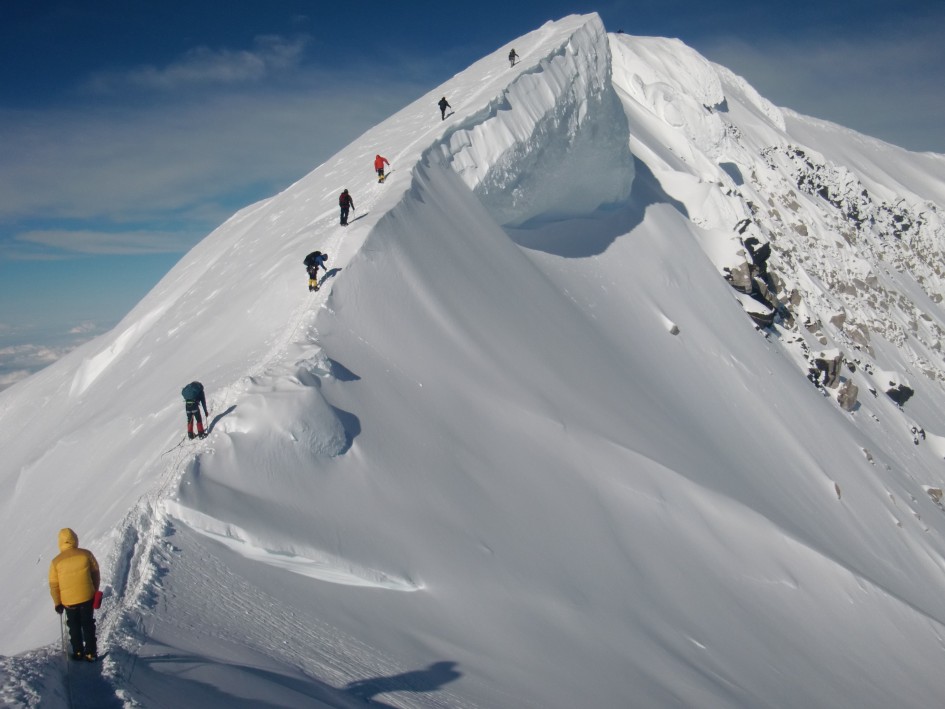 Paul Devaney from Longford in Ireland is a seasoned mountaineer and a mountain pro. The lead climber and the man behind Irish Seven Summits, Paul has some interesting stories to tell; including being at Everest Base Camp during the worst ever disaster in Everest history – The 2015 Earthquake.
Paul has very kindly agreed to talk to Ski In Luxury and answer a few of our questions.
SIL – Please can you tell me a little bit more about yourself, what has lead you to where you are now?
PD – I am originally from a farming family in the midlands of Ireland. I am one of nine children, so every day was an expedition of sorts in our house. My professional background is aerospace – I have a BEng in Aeronautical Engineering and I worked for Rolls-Royce Aerospace Group for over a decade in UK, USA, Germany and Hong Kong. I became interested in hiking when I lived in Derbyshire and the Three Peaks Challenge in 2003 was actually my first hiking experience.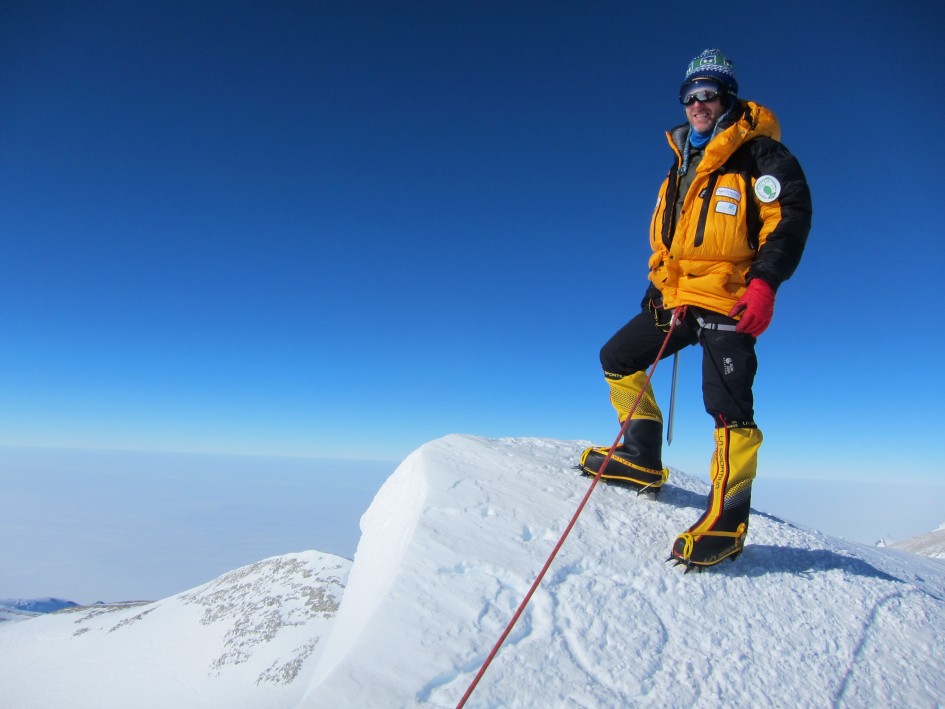 SIL – Please can you tell me a little bit more about the Irish Seven Summits and the inspiration behind the challenge?
PD – The Irish Seven Summits challenge has its origins back in 2005. I was living and working in Hong Kong and training regularly in hot and humid conditions for a Gaelic Football tournament in China. My work colleagues encouraged me to trek to Everest Base camp and so I flew to Kathmandu, employed a Sherpa and 10 days later we were at Base Camp. I remember standing on top of Kala Pattar and seeing this incredible 360-degree vista which included some of the biggest peaks on the planet, and right in front of me was Everest. I was hooked and had read about the Seven Summits challenge en route to EBC. I decided I wanted to give it a go, and along with a bunch of college buddies from University of Limerick in Ireland we attempted Kilimanjaro in April 2007. We didn't realistically think about being able to one day climb Everest, but as we started completing the peaks and improving our skills in the Alps and Scotland along the way and before I knew it I had completed 6 of the 7 and only Everest remained.
SIL – You've successfully climbed Mt. McKinley in North America, Aconcagua in South America, Vinson Massif in Antarctica, Mt. Elbrus in Europe, Kilimanjaro in Africa and Kosciuszko in Australia. Which climb has been your most memorable/favourite and why?
PD – My favourite experience was Vinson Massif in Antarctica because of how incredibly special it feels to be in Antarctica. You have to rent a Russian military transport plane along with 30 other climbers to fly the 7 hours from the tip of South America to the scientific research station at Union Glacier and then another smaller aircraft takes you to the base camp of Vinson Massif. The entire experience was quite surreal and I loved every minute of it. I was there 100 years after the ill-fated Shackleton expedition to cross the ice continent in 1914. Ernest Shackleton was from County Kildare and one of the other main players in that epic voyage was Tom Crean from County Kerry. It was amazing to climb and trek in such an isolated place and consider how daring those people were 100 years ago to be wandering into the complete unknown.
My favourite climb was Mt. McKinley in Alaska, which at 20,320ft is the highest peak in North America. The adventure starts when you land on the Kahiltna glacier in a twin-otter aircraft and for the next three weeks you live in a world of ice and snow, carrying 50Ibs in your backpack, dragging 50Ibs in your sled and building camps as you go along. It was our first real sense of being on an expedition as opposed to a climb. The technical work was thrilling, the views were amazing and our summit day was perfect which can be rare on a mountain famous for tricky weather.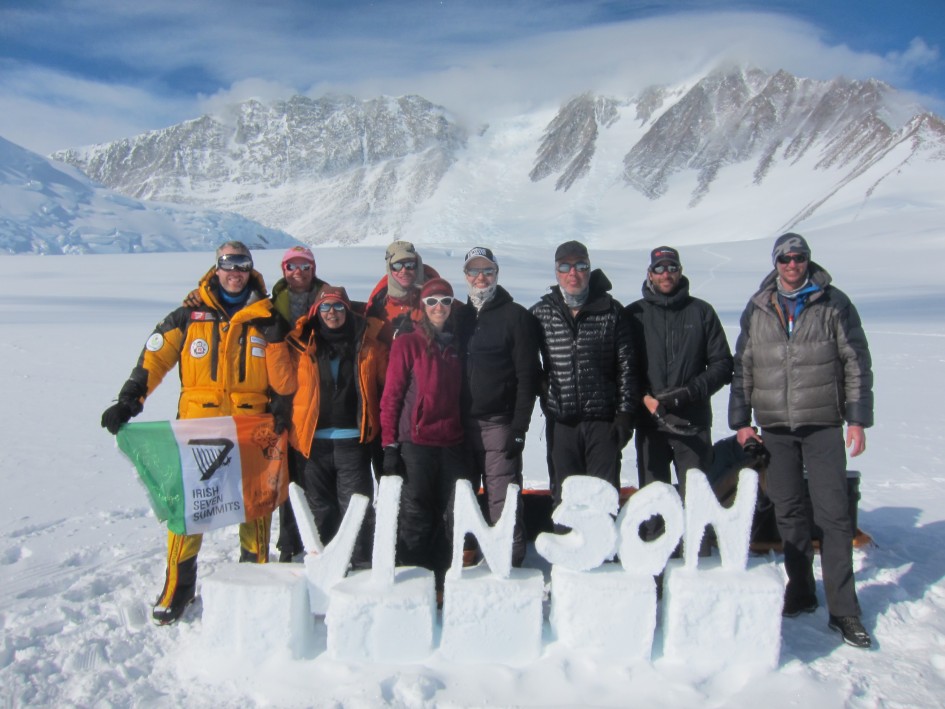 SIL – You have attempted to climb Mt Everest twice now, once in 2014 and once in 2015. Natural Disasters interfered both times. Will you attempt a 3rd climb? If so when?
PD – My first attempt on Everest was in April 2014 when a massive avalanche on the Khumbu Icefall between Base Camp and Camp 1 claimed the lives of 16 Sherpa and injured half a dozen more. The devastating incident became the biggest disaster in the history of Everest and triggered a standoff between Sherpa and the Nepal Government over conditions for Sherpa and the families of injured/deceased Sherpa. The industrial action lasted for a week at Base Camp, and eventually all climbing was suspended for the first time in a generation.
I returned in April 2015 for another crack at it, and on day 25 of the mission we were resting at Base Camp ahead of our move through the Icefall to Camp 1 that night, when a 7.8 magnitude earthquake struck Nepal and triggered an avalanche on Pumori at the back of Base Camp. The avalanche caused a shock wave which blasted through base camp killing 19 people in our immediate vicinity. We were all immediately co-opted into a massive search and recovery process across the camp. It was the first time a disaster had ever occurred at Everest Base Camp. Almost 9000 people died across Nepal in the ensuring destruction from the earthquake, and all climbing on Everest and across all peaks in Tibet was suspended for the very first time. This is the first year since 1974 that no climb of Everest has taken place.
I do hope to return to Everest to complete the Seven Summits challenge, but I need to take a break from Everest for the moment. I will also need to make a decision on whether I return via Nepal or Tibet. The 2015 experience at Base Camp on the Nepal side was very difficult and I am not sure I would return there again.

SIL – The Irish Seven Summits has raised over $43,744 for 6 amazing charities. Can you tell me a little bit more about each of the charities and why they are important to you?
PD – We have really enjoyed raising funds for six fantastic charity organisations. The experience of helping people who are doing such great work is its own reward, but it also helps give you some extra motivation on the mountain.
For Kilimanjaro in 2007 we supported Self Help Africa whose work in Sub-Saharan Africa with rural communities helps improve farms and livelihoods to empower rural Africa to achieve economic independence.
For Elbrus in 2008 we supported Irish aid agency called Concern in raising funds for the victims of Cyclone Nargis which swept across Myanmar's Irrawaddy Delta and left more than 138,000 dead.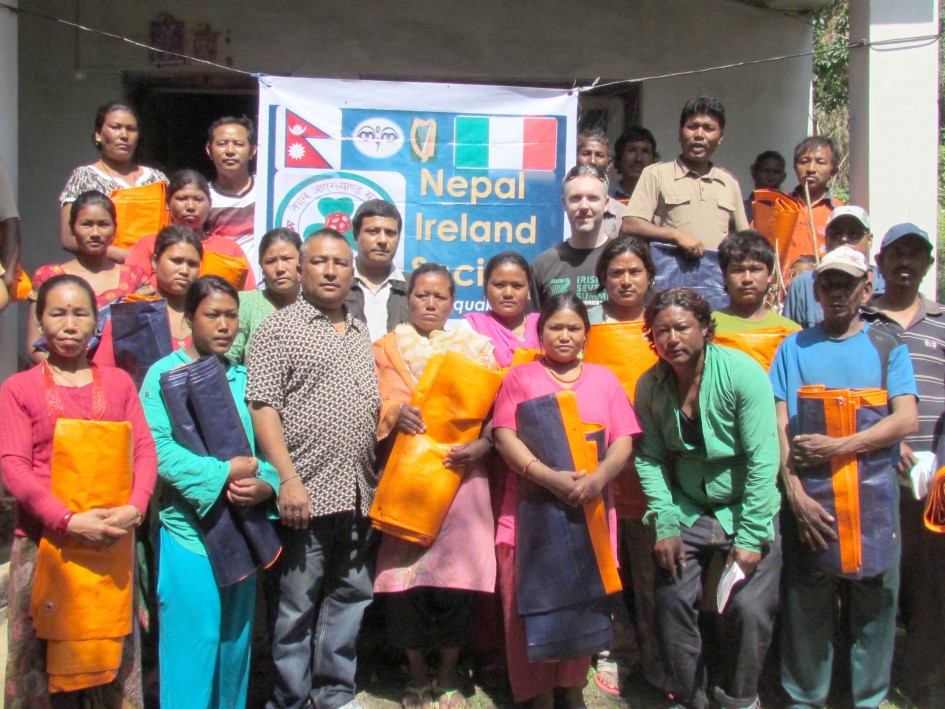 For McKinley in 2010 we supported two different charities in the United States: Make-A-Wish and Susan G Komen. I've always really admired the work done by Make-A-Wish Foundation so selecting them was an easy choice. I was working in Connecticut USA at the time and our Chief Financial Officer was diagnosed with breast cancer, so I decided to help raise funds for Susan G Komen in response to the incredible personal strength and positivity shown by our CFO in fighting her illness.
For Aconcagua in 2011 we supported Laura Lynne House in Dublin, a hospice for children with life-limiting conditions and residential care for young adults with disabilities. A friend of ours at University had recently experienced the death of their new-born and we wanted to do something to help children facing the most challenging medical conditions imaginable. We raised funds to help purchase portable oxygen equipment so that some of the children who were dependent on supplementary oxygen could enjoy some freedom outside the facility.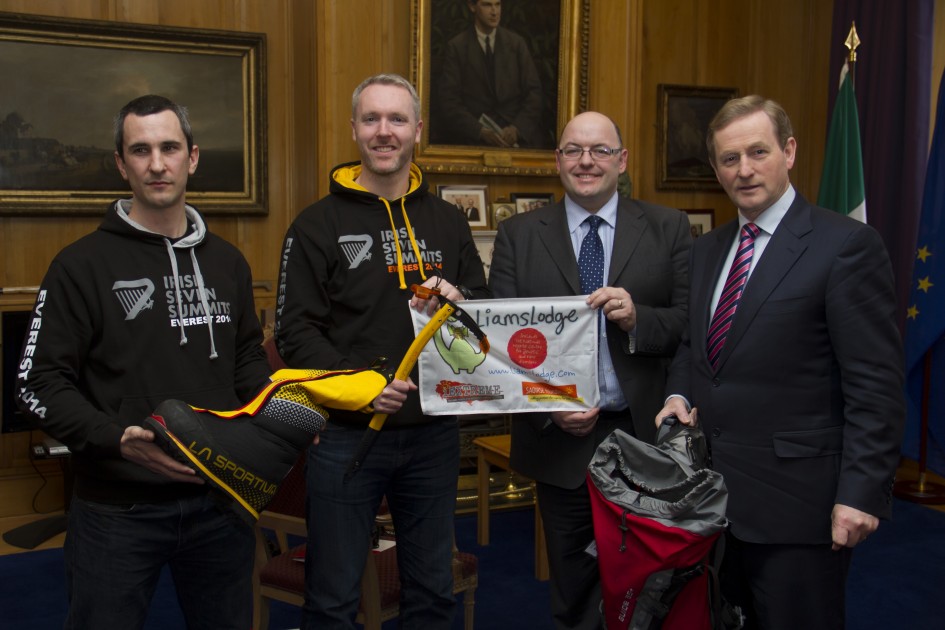 For Antarctica in 2013 and Everest in 2014 we supported Liams Lodge, a proposed rest bite care facility for families who care for children who suffer from a range of conditions from debilitating disorders to life limiting conditions. The project was inspired by Liam Heffernan who died in May 2014 from Battens disease. His sister Saoirse also died from Battens disease a few years earlier, and their parents are attempting to build Liams Lodge in County Kerry – the first of its kind in Ireland.
SIL – Other than the 7 summits, have you climbed any other mountains?
PD – Over the past 10 years I have climbed 25 peaks ranging from 8000ft to 22,841ft including 10 peaks above 18,000ft (5000m). The most memorable were Mt. Blanc in the Alps (15,781ft), which I have climbed twice, Island Peak (20,305ft) and Lobuje (20,075ft) in the Himalayas, the highest peaks in Jordan and Lebanon and a range of peaks in the Alps, New Hampshire and Colorado. I am just as happy on little Monadnock in New Hampshire as I am on a bigger peak in the Alps.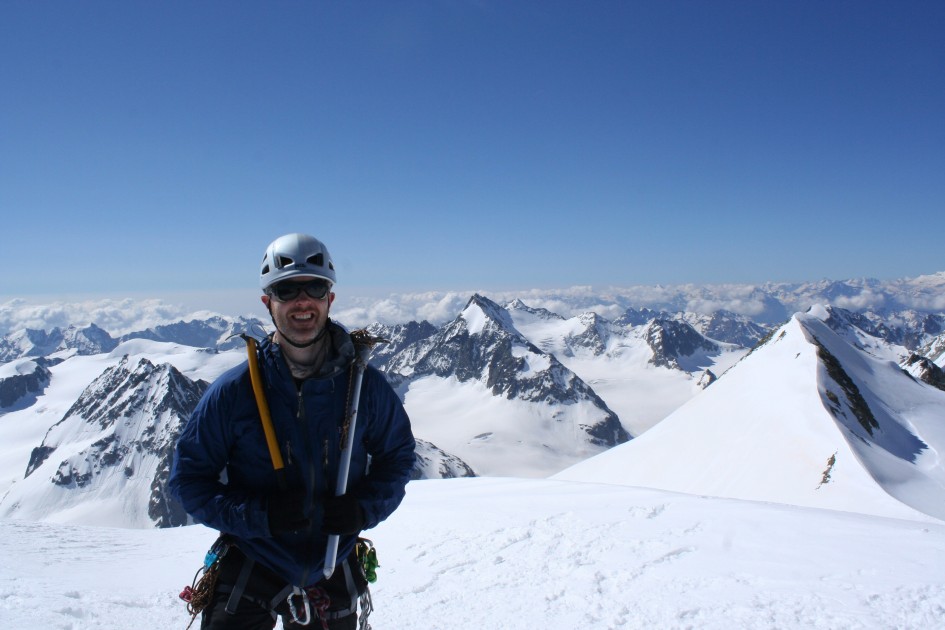 SIL – When you're not climbing mountains, you can be found providing motivational talks, but what motivates you?
PD – I worked for many years for a large corporation, but nowadays my work is a mixture of aerospace consulting, web development, graphic design and motivational speaking. I get different enjoyment and challenge from each of those activities. I am motivated by an innate curiosity about the world around me, and a desire to see as much of the world in action as possible. I am from a country of storytellers, and I find it very enriching to hear a good story and tell one too. I find great inspiration in being out on the mountains challenging myself physically, but at home I also enjoy highly charged debate and challenging the status quo on everything from politics to mountaineering.

SIL – When is your next expedition, and where are you off to?
PD – I have not yet decided on my next expedition. Attempting Everest two years in a row was a very costly and time consuming sacrifice which absorbed all of the past two years. The recent experience on Everest was quite harrowing and I am taking some time to process it all properly. Right now I am currently focusing on setting myself up in business in London to get my career back on track and start planning future adventures. I have my sights set on Matterhorn in the short term, completion of Everest in the medium term and perhaps the Adventurers Grand Slam including the two poles in the longer term. I am keen to return to Antarctica, so am considering options there too.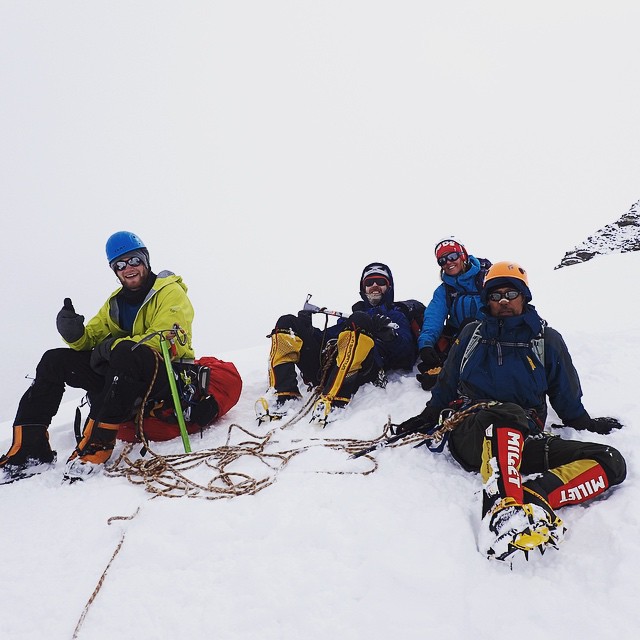 SIL – As a ski company, we have to ask, do you ski? If so, do you have a favourite Ski Resort?
PD – My holidays growing up were all in Ireland so I didn't ski as a child, but I have snow boarded in recent years and really enjoyed it. So far Chamonix is my favourite place, and I have put Skiing on my list of sports I want to become really good at over the next few years.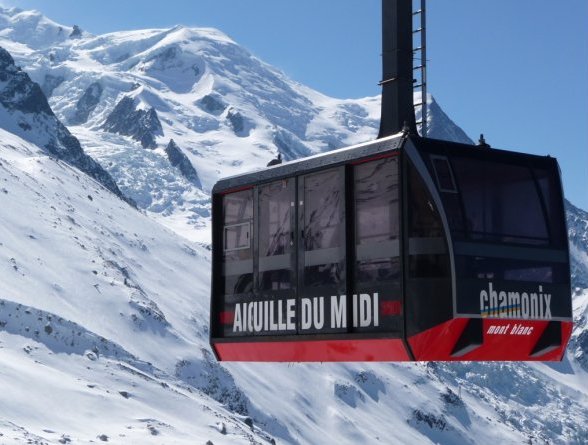 SIL – What advice would you give to anyone wanting to become a mountaineer?
PD – Build up a broad skill base from the start that you don't develop bad habits. The earlier you can become proficient in rope work, rappelling, gear management and handling yourself on mountains, the better. You don't need to go to the Himalayas or Antarctica to do this. There are fantastic winter skills courses in Scotland, as well as climbing walls, and the Alps is the perfect auditorium to branch into more ambitious courses to improve your alpine skills. Mountaineering is mostly about preparation and proficiency. The dangers of high altitude mountaineering are very real, so for those wishing to take on the big mountains, make sure your skills are second nature so that your focus can be on your environment and the threats that may exist all around you.
Try and maintain a good attitude and happy disposition in the mountains. Expeditions can be long and tempers can be short, and more often than not it is those who can handle themselves best in difficult surrounds that will succeed in the end. Don't ever believe anyone who tells you that you cannot climb something. Most mountains have been climbed by someone before – If you want to follow in someone's footsteps, do your research, invest the time, gain the skills, train harder than need, be confident in your gear, and aim to be the most proficient person on the rope at all times. Finally, always take time to enjoy the view and always bring a disposable camera!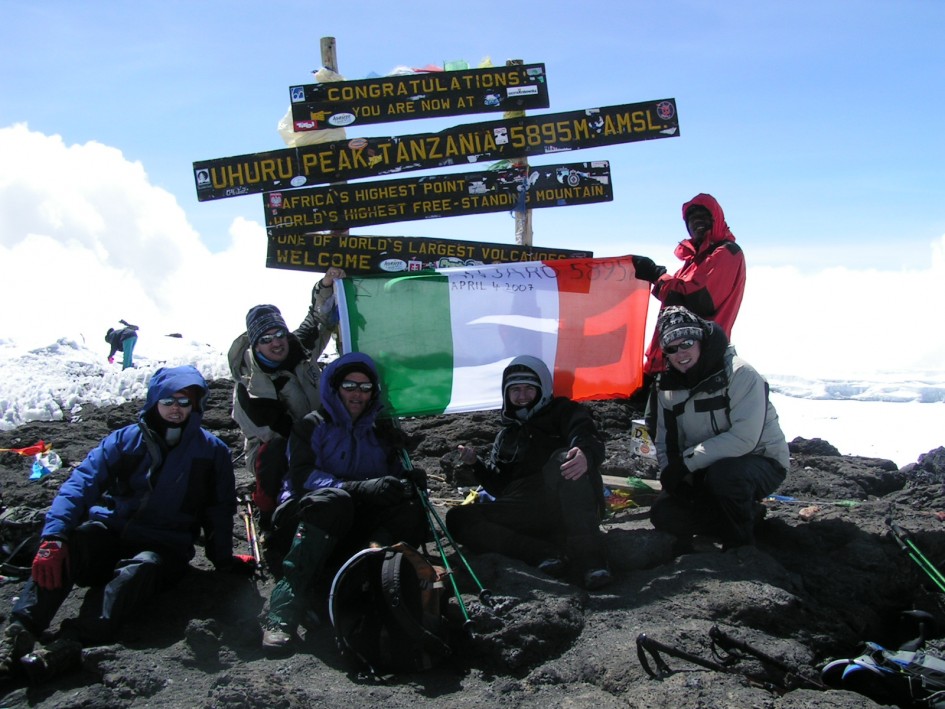 We would like to say a big thank you to Paul for taking the time out to talk to us and we wish him all the best in his future adventures.