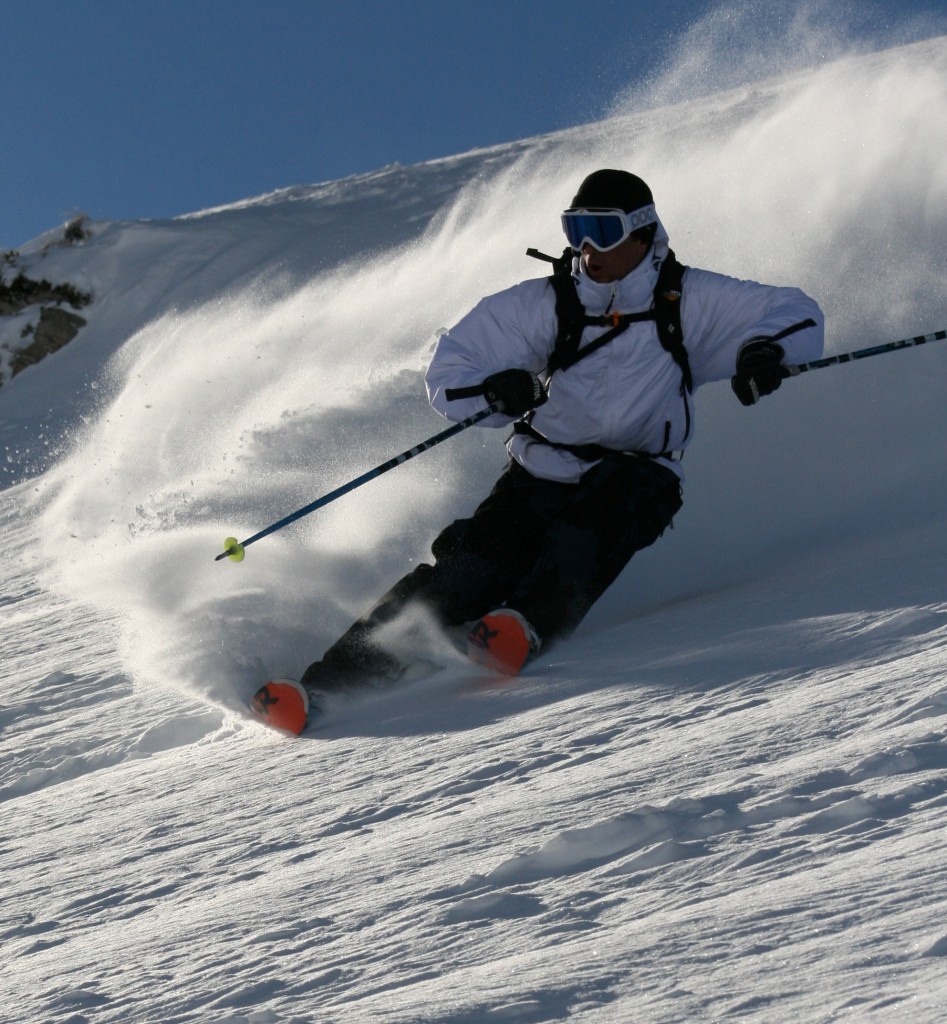 How to get the right ski boot for you…….
Your ski holiday is invaluable. It's not just the expense of the holiday or your sacred time. For most of us it's the few weeks of the year that you can enjoy the mountains and skiing, and so it's of paramount importance that you make the most of it. Part of that enjoyment comes from being comfortable in your ski equipment and perhaps the most important fixture of your set up is your ski boots.
Here are some basic rules that you should be aware of when considering your next ski boot fitting:
● Ski In The Correct Size Boot
Get a precise measurement of your feet. A good ski boot fitter will know the internal dimensions of the ski boot shell and be able to relate this to your foot dimensions. This will ensure you're skiing in the right size boot. Most people ski in a size that's too big for them. A good ski boot fitter will be able to fit the boot so that it's snug without causing pressure points on your feet. Your shoe size bears no relation to your ski boot size…..if a ski boot fitter asks what shoe size you are, you'd be best advised to walk out of the shop!
● V Is For VOLUME
Feet come in all shapes and sizes so get the correct shape/volume ski boot shell. The last/width of a ski boot should reflect your foot shape and the internal volume of the ski boot should reflect your foot volume.
● Boot Shaping
All ski boot shells are adjustable to your foot shape and bio-mechanics. A good ski boot fitter will have a vast array of tools to help them to expand the shell to fit your foot characteristics and bio-mechanics. It's unlikely that a ski boot will fit perfectly straight out of the box so don't feel that you are somehow getting a compromised fit by getting shell adjustments made.
● Check Your Flex
Get the right flex for you. Ski boots are laterally stiff whilst allowing the skier to flex forward when skiing. This allows the skier to keep their weight forward in the ski boot and gain greater control of the ski and maintain comfort whilst skiing. The flex rating of a ski boot relates to the boots stiffness; the higher the flex the stiffer the boot. The right flex is achieved by looking at the skiers height, weight, specific muscle group strength, ability, preferred terrain skied, stiffness of ski used and any preferences the skier may also have. Don't skip any of these considerations and be honest about what your abilities are. The wrong flex will lead to comfort issues and will reduce your ability to improve your skiing.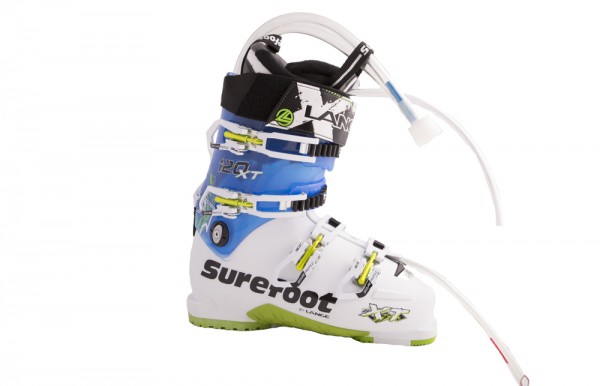 ● Support Is Key
Support the foot by using a foot bed or Orthotic insole. The idea of using an insole is to provide support for your foot from underneath. This will reduce the tendency for your foot to move when reacting to the pressures inherent in skiing. The golden rule here is that the insole should keep the foot relaxed, produce support and allow for greater control of the ski.
● Custom Your Liner

Choose your ski boot liner as carefully as your ski boot shell. Pre fit liners (those sold with the ski boot shell) will 'thin' throughout the boots life. In response the skier will adjust the buckles of the ski boot in order to maintain control. This will result in 'hot spots' or pressure areas within the ski boot. Custom injected ski boot liners will reduce this effect. A custom ski boot liner will precisely match the contours of your foot, ankle and shin. They last longer than pre fit liners and hold the integrity of the ski boot fit throughout their life. The skier will experience a snug fit with no pressure points and a more immediate transition of energy into the ski. In short more control and greater comfort.
● If It's Not Quite Right……Get It Adjusted!
Lastly and possibly most importantly go to a ski boot fitter that you can revisit to get any further adjustments made. It's likely that throughout the ski boots life adjustments will need to be made. Investing in a ski boot should include a level of after sales service. This ensures that the ski boot fitter has a vested interest in getting you into the 'best possible fitting ski boot'. Surefoot offers a guarantee across all its 26 stores so if there are any problems with your Surefoot ski boots you can get any adjustments or replacements made F.O.C in any of our stores. In Europe we operate in Courchevel 1850, Verbier, Crans Montana and Val d'Isere.
Once you've got all the above boxes well and truly ticked you'll be skiing like a pro in no time! Check out the video below for some inspiration!

Chris Lowe is our guest blogger. He is the UK manager at Surefoot, the worlds' leading custom ski boot fitter. Fitting over 15,000 custom ski boots a year in 26 locations around the world.
If you have any questions about your ski boots or how Surefoot can get you skiing in the best possible ski boot, Chris can be contacted directly on 020 7736 9217 or email london@surefoot.com.
Make sure you mention Ski in Luxury to get an exclusive 10% discount on a Surefoot custom ski boot!