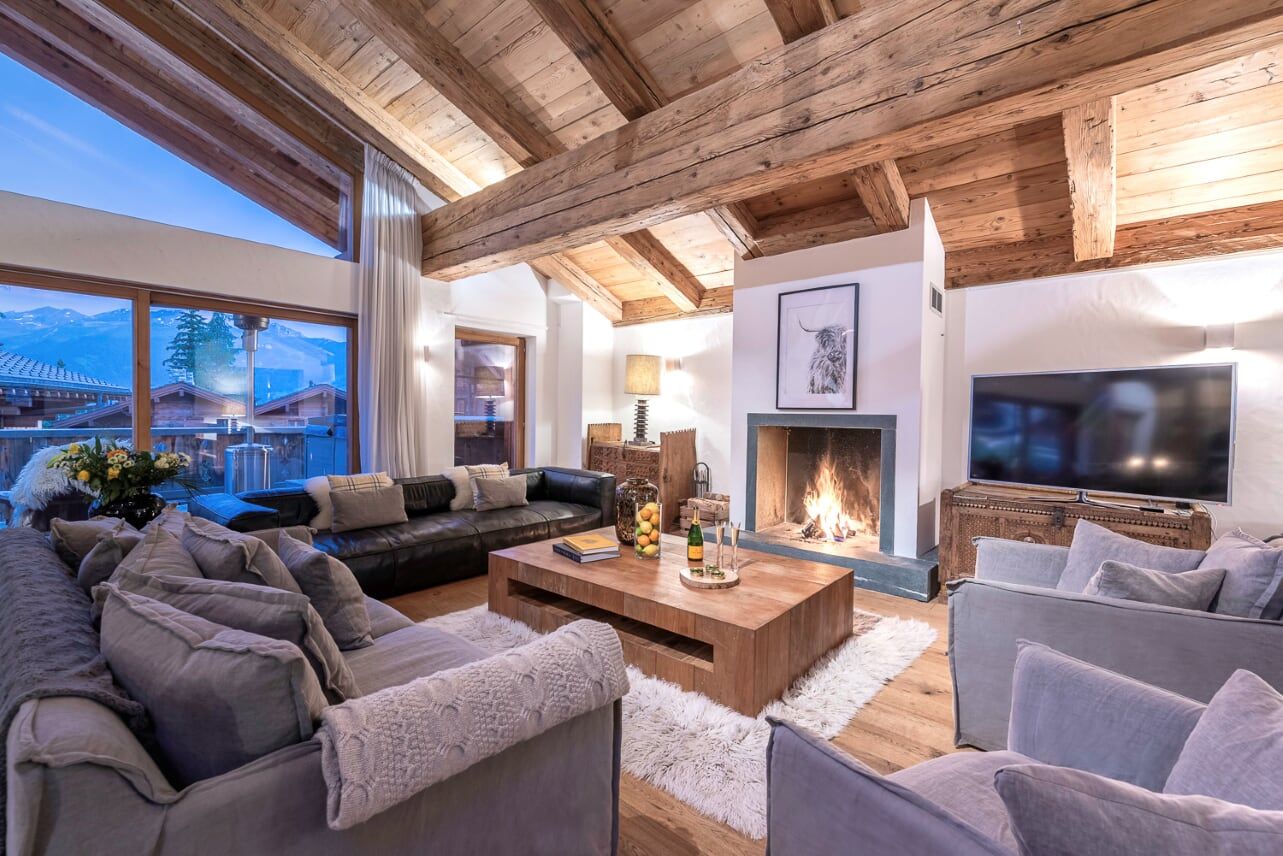 What can you expect from a day in the life at one of the best luxury chalets in Verbier? With all the discussions of ski in, ski out chalets, various catered chalet packages and which luxury ski resort to choose, it can be easy to get lost in the planning stages of your luxury ski holiday. The experience that awaits you at the other end of your booking confirmation can seem a far reach away, especially if this is all new to you! In this blog, we take you through what you can expect to taste, see and do on a typical day in one of our luxury fully catered chalets in Verbier.

Nestled in a prime location in the very heart of the popular Alpine resort of Verbier, Chalet Maurine provides the perfect place to host your next luxury ski retreat. Just a 2 minute walk away from the main Verbier ski lift station, Medran, and a minute's walk away from the bustling town centre, means you are in close proximity to the resort's lively restaurants, cafe's, bars and boutique shops. After a hard day's skiing, you will feel at home amongst the serenity of the incredible wellness facilities on offer to you at this 590m² chic chalet. Featuring an outdoor hot tub, steam room, massage room and spacious relaxation area, these facilities present the perfect place to soothe and rejuvenate any aching muscles after a long day on the slopes! In total, Chalet Maurine sleeps up to 16 guests across its 8 bedrooms, providing a welcoming retreat for luxury group ski holidays with friends and family, or a corporate ski trip.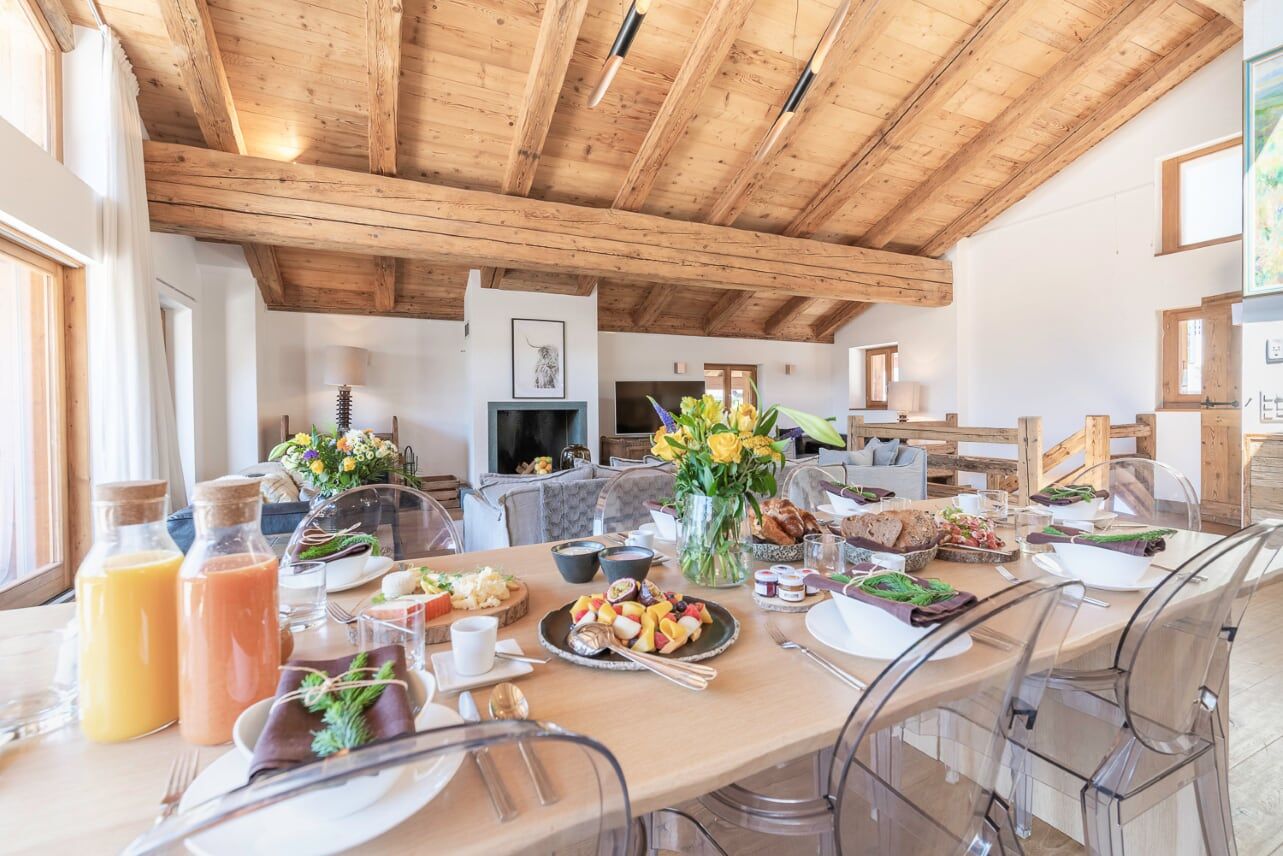 Chalet Maurine is the masterplan of Harry Morgan and Alex Langley. Both professionals within the ski industry for many years, Harry and Alex have had on-board experience on some of the world's finest super yachts and ski chalets, making them stand out from the crowd. Focused on providing an exemplary level of service, even before you arrive at your chalet, their experienced concierge team will guide you through every aspect of your luxury ski holiday. From menu planning to in-chalet ski boot fitting, even organising helicopter transfers, their team will be able to organise and cater for your every request. With around the clock service on offer, to ensure you and your group truly relax and make the most of your luxury ski holiday, Harry and Alex will ensure you will not want to leave by the end of your stay!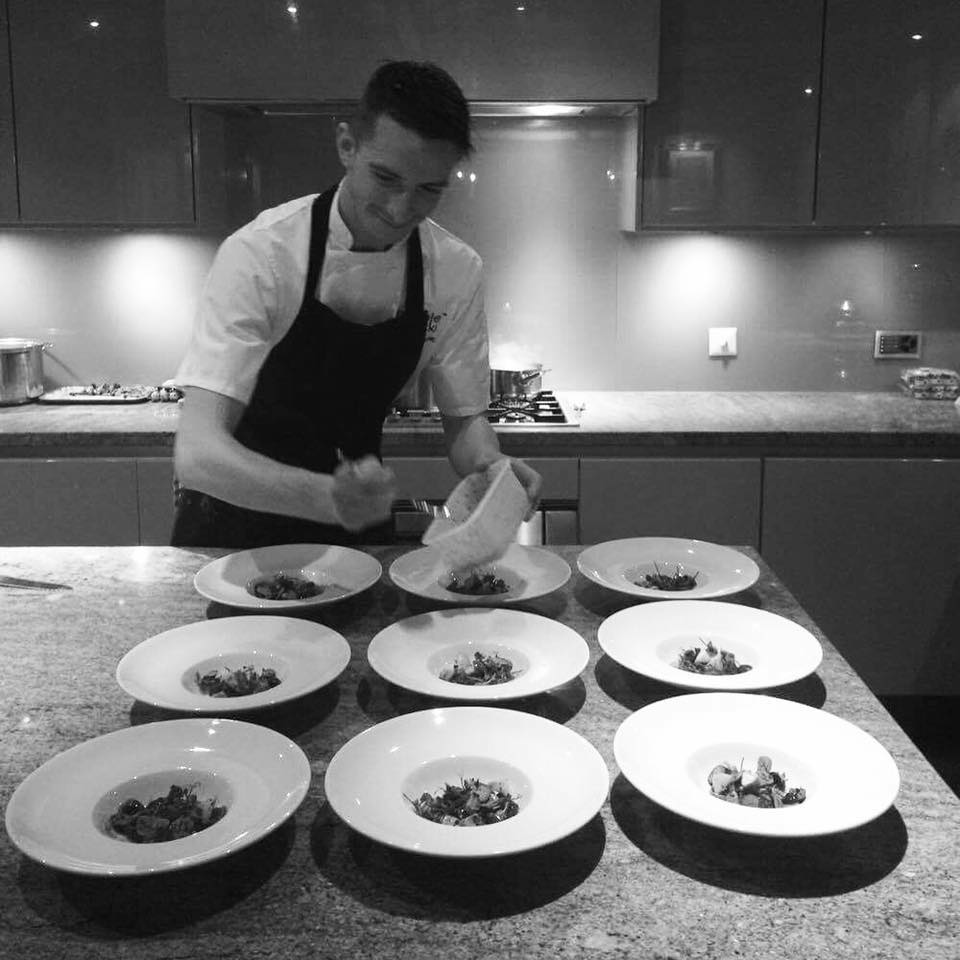 Sharing a passion for fine food and drink, Harry and Alex's love of food is one of the core offerings at the heart of their service. Head Chef Alex's experience at a number of Michelin starred restaurants means you will be able to indulge on gastronomic, bespoke chalet dining throughout your stay, perfect for any foodies. Incorporating only the finest locally sourced ingredients, into his 'Modern British' or 'Modern European' cooking style, Alex also adds a subtle hint of Japanese and Asian influence into his dishes for absolute taste-bud indulgence. So, whether you are searching for a gastronomic chalet experience, to surpass the best restaurants in town, local cuisine or a casual dining experience, Harry and Alex will adjust their service and delivery to match your desires.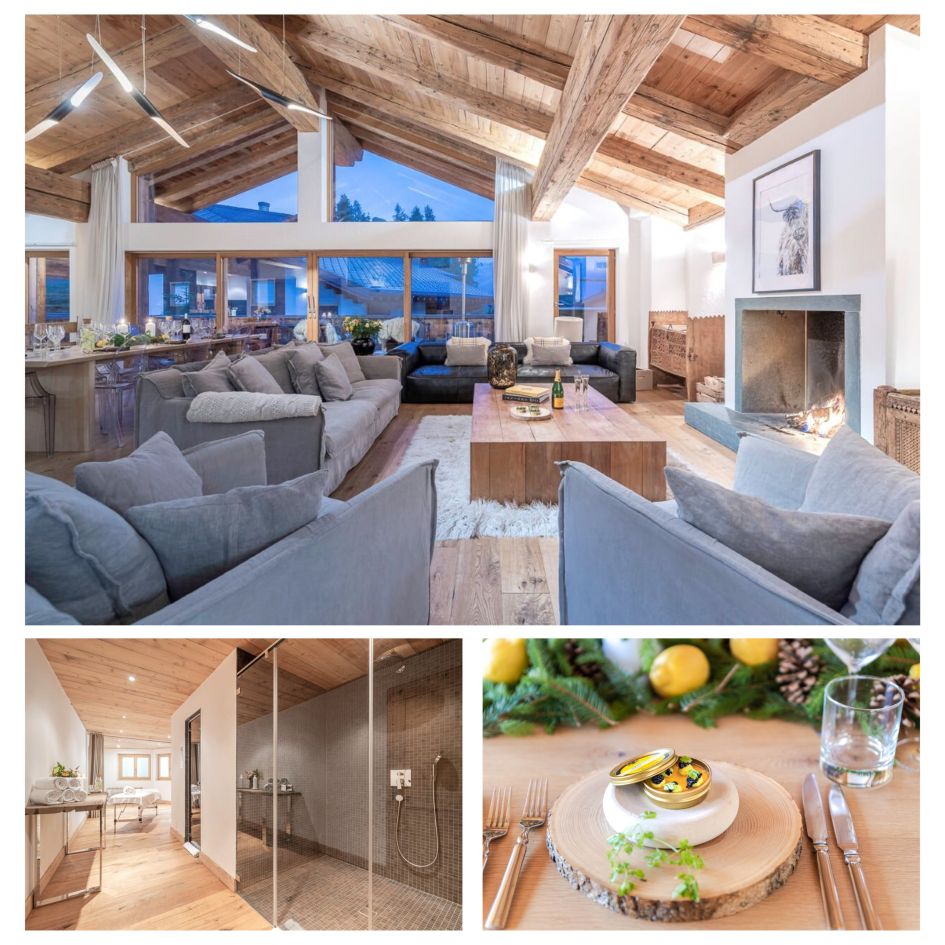 Now, the all-important question…what can you expect from a day in the life at a luxury chalet? At Chalet Maurine, you will start your day off in the right way, with a feast for both your eyes and appetite! Wake up to an impeccably laid breakfast table, featuring cuts of local meats, smoked salmon, cheeseboards and beautifully presented fruit platters, as well as the special cooked options chef Alex has on offer in preparation for the fun-filled day ahead in the powder!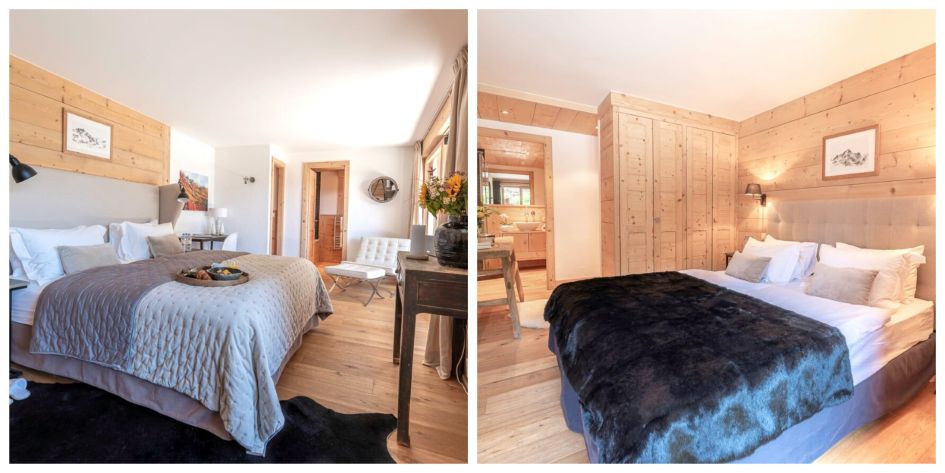 After satisfying your appetites, Harry will meet with you in Chalet Maurine post-breakfast. With an abundance of local knowledge and extensive expert guidance, Harry will ensure you are in safe hands as you carve your way down the best ski runs Verbier has to offer.
Enjoy a taste of the best local mountain restaurants for lunch, providing an ideal pit stop for re-energising weary legs from the slopes. With such an abundance of restaurants in Verbier, Harry will be able to propose the best option, most suited to your desires. Once indulged on some of the finest local cuisines, it's time to head back onto the slopes for the rest of the afternoon, before finishing the day with the obligatory après ski session! Luckily for you, Chalet Maurine is only situated 50 metres away – or more depending on how much Génépi has been consumed – from the main lift station. Alternatively, the in-resort driver service is on call should you feel it's too much of a stumble.

Upon arrival back at your chalet, the chalet team will be on hand to take your skis in trade for a sip of something to refresh and energise the soul. Relax and warm your muscles by the wood-burning fireplace, as you await the night's gastronomic feast to be prepared by Alex, catching up over the day's activities in the meantime. Continue the conversations over the dining table, whilst the delicious signature tasting menu dishes are served to you.
With a wide variety of tasty treats on offer, ranging from captivating canapés served inside caviar tins, succulent small snacks and bold flavours you would come to expect in a winter chalet…take a look at some of the mains and desserts on offer at Chalet Maurine below: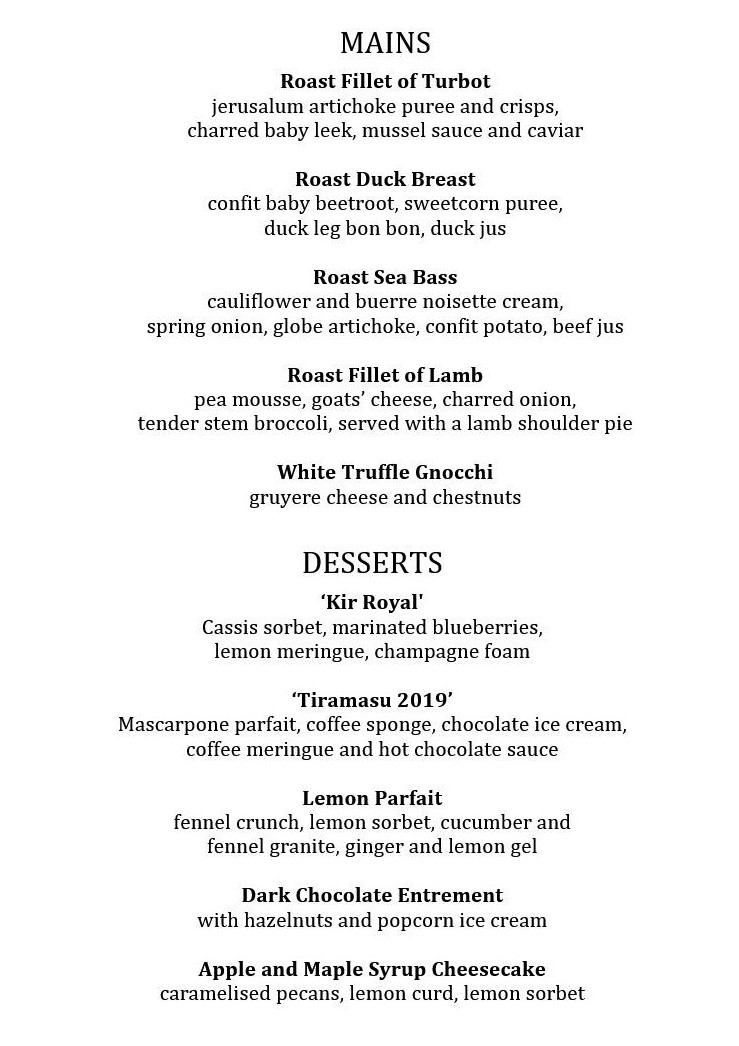 …everything tastes as delicious and luxurious as it sounds! Finish the meal with Alex's take on Tiramisu – Mascarpone mousse, coffee sponge, coffee ice cream and a delicious smelling hot chocolate sauce (poured at the table) – for pure unadulterated indulgence. At the end of your evening, coffee, petit fours and your favourite nightcap will be served as you relax by the fireplace, ready for the same again the next day!
If you would like to experience a day in the life at a luxury chalet or Chalet Maurine sounds like the perfect chalet to host your next luxury ski group holiday in Verbier, then please do get in touch. With Christmas week still available (at the time of this blog was published), Chalet Maurine could be the perfect base for a Christmas celebration where you don't have to lift a finger! You can give us a call on +44 1202 203650 or you can send us an email. We look forward to hearing from you!