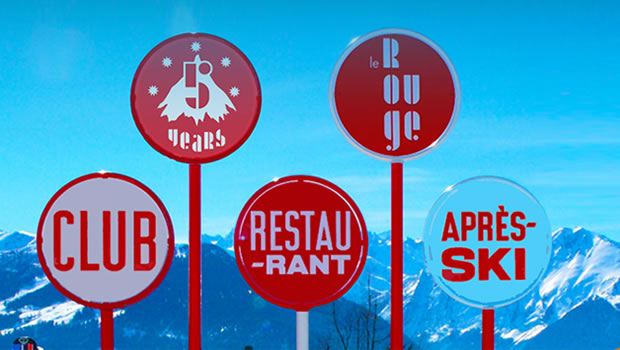 We all know the importance of a good apres ski. One of the best restaurants/bar/apres ski venues in the Alps is Le Rouge and Etoile Rouge in the ever popular and affluent resort of Verbier. Ski In Luxury talks to Natasha-Louise, the company's Sales and Marketing Manager.
SIL – For those who have not yet had the pleasure of meeting you, tell us a little bit about who you are and your role in Verbier?
NL – Certainly, my name is Natasha-Louise and I am responsible for Sales and Marketing at Le Rouge Restaurant & Club and (new) Etoile Rouge.
SIL – How long have you lived and worked in Verbier?
NL – I came out for one season in 2008-2009…and never returned to the UK!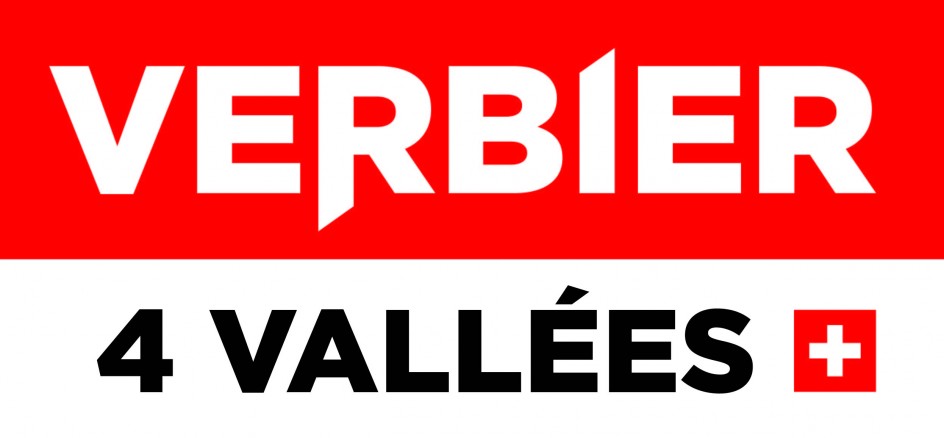 SIL – Le Rouge Restaurant has become firmly established as a long standing member of the elite dining and apres venues in Verbier, and now you have brought us the new "supper club" Etoile Rouge. Can you give us a bit more of an insight?
NL – Now entering it's 8th season, Le Rouge is a popular brasserie style restaurant offering delicious lunches with panoramic views and refined evening dining. Le Rouge also has an al fresco crêperie, very popular with little skiers. We are also known for our energetic après-ski, likened to Ibiza in the snow!
Etoile Rouge opened it's doors last December and is the first of its kind in Verbier; a nightclub where you can dine and dance all under the same roof.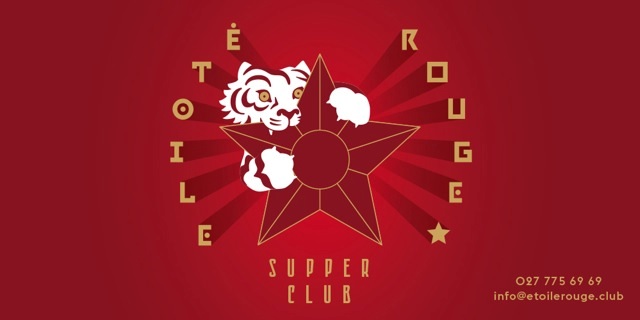 SIL – What makes them stand out from the numerous other restaurants and apres venues in Verbier.
NL – Le Rouge stands out for it's beautiful setting, stunning terrace and delicious food. It is accessible on skis and by road, so all members of your party can get there. And it offers something different from the endless offers of cheese!
With a happening après-ski likened to Ibiza in the snow, Le Rouge is renowned for its music style.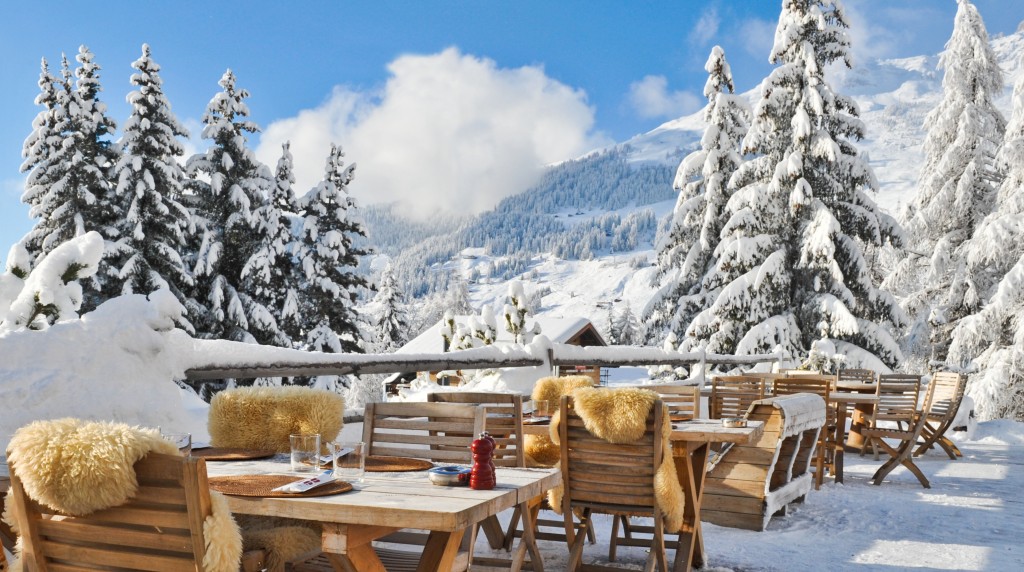 Each Mardi Gras, Le Rouge also puts on a 24 hour non-stop party, which raises funds for charity. Le Rouge is also responsible for launching such things as Verbier DJ Awards and the Verbier Gourmet Festival.
Etoile Rouge stands out for its sumptuous decor as well as for being the first supper club in Verbier where you can dine and dance under the same roof. The delicious menu is influenced by Scandinavian and Eastern European cuisine and offers dishes to share for a fun, convivial experience. Like Le Rouge, Etoile has an exciting artistic program that brings world famous DJs to Verbier, as well as new music. You can have a lot of fun during an evening at Etoile!
SIL – What is your favourite thing about living and working in Verbier?
NL – I can't get enough of the view that we have here in Verbier. I sometimes have to pinch myself to check that it is real. I love that the air is so fresh and that we get so many hours of sunshine! I also love that my lift pass acts as my gym membership!
SIL – Are you a skier or snowboarder? And what's your favourite run to take in resort?
NL – I am originally a skier who has learned to snowboard since being out here in Verbier. It's really great to have the choice! My favourite thing to do in Verbier is Creublet-Col de Mines on a powder day, and then down to Le Rouge for a burger and a beer.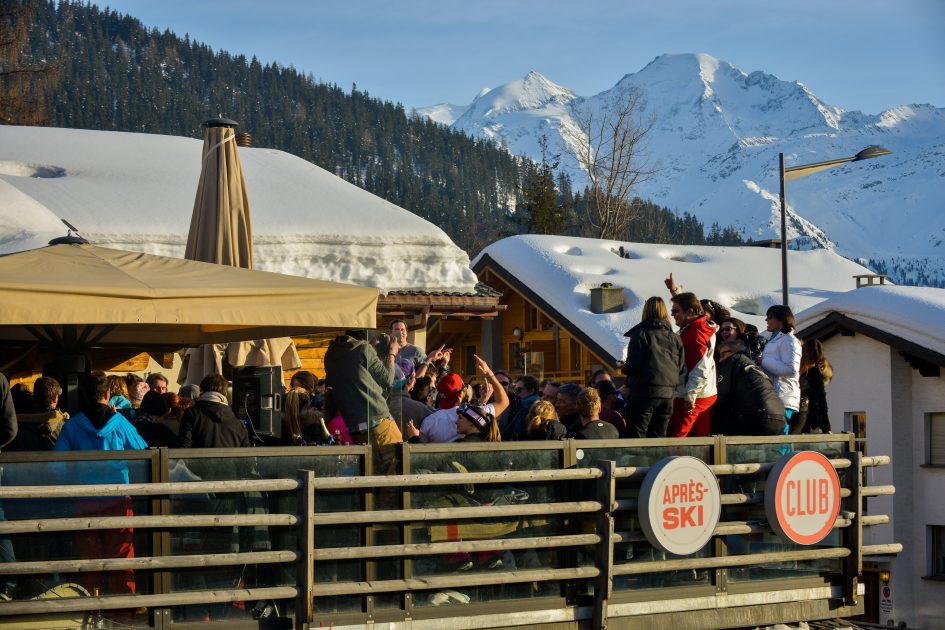 SIL – Obviously Verbier will be your biased favourite resort but if you were to pick any other resort that you'd love to spend a day skiing, where would it be?
NL – I have been lucky enough to visit lots of different resorts in Europe, but I have only ever done seasons in Verbier. I really enjoyed Val d'Isere and Chamonix so I would have to opt for one of these if I had to, but I have to say Verbier remains my favourite. It's got great piste skiing, amazing off-piste terrain, and a lively resort life. As well as lots of sunshine and great views. What more could anybody wish for?
SIL – For anyone who has never been to Verbier, what would you say is the MUST thing to do another than skiing?
NL – Other than après-ski at Le Rouge and a night on the tiles at Etoile, I would recommend an evening skin up to Cabane de Montfort on a full moon. After dinner, you can descend to Verbier guided only by moonlight. No torches needed!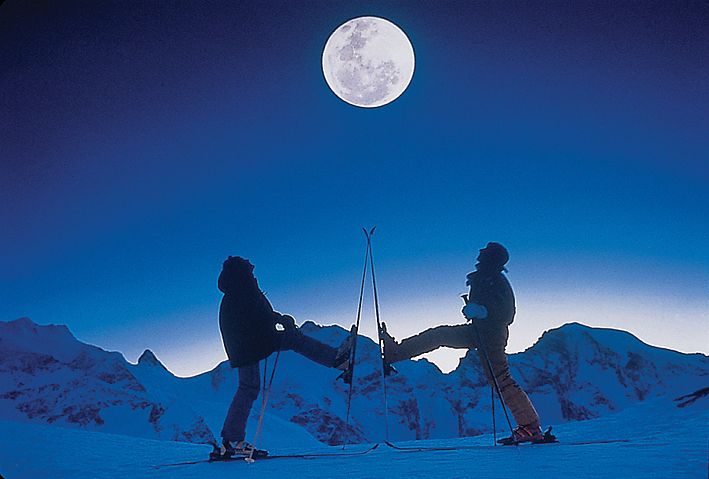 SIL – Have you got any big plans for Le Rouge and Etoile Rouge for the upcoming season?
NL – Yes! We have lots of exciting things planned for this season. Stay tuned for some big name DJs at both Le Rouge and Etoile. Le Rouge will be injecting even more fun into the après-skis, and launching "Bougie Nights", special Sunday evenings, where you can dine by candle light and sample all the delights of our evening menu for a fixed price.
Etoile will be welcoming Soul-Division, the IT GIRLS, The London Essentials, Martin Solveig, and many more.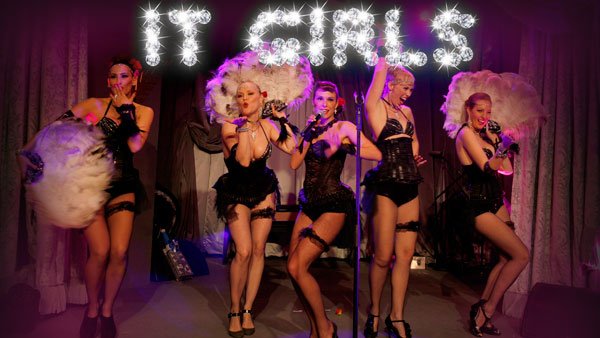 SIL – What advice would you give to anyone from the UK wanting to work in resort?
NL – You won't regret it and you might never leave! Verbier is such a fun resort filled with friendly people from all over the world. There are jobs available that allow you to get some serious mountain time, and there are positions that will even earn you some money. Verbier being such a popular place with successful people from all over the globe, you never know where a season here may lead you. The best positions are often filled quickly however, so my advice would be to be proactive.
Ski In Luxury would like to thank Natasha Louise for answering all of our questions and we wish her well for the 2015/2016 ski season.
If you wanted to explore our luxury chalets in Verbier then feel free to drop us a line on +44 (0)1202 203650 to discuss your plans!