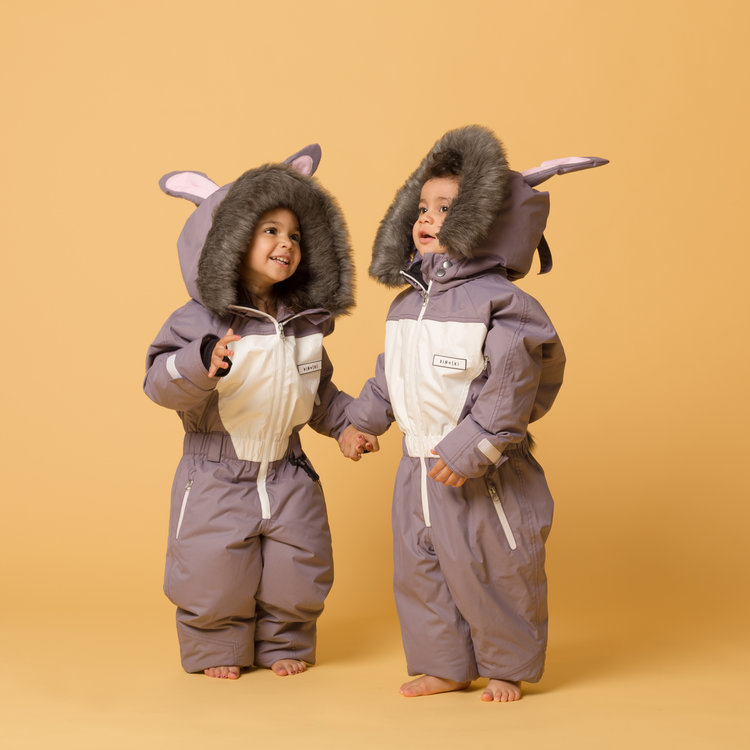 Dinoski is setting a new benchmark for fun kids ski wear. This 'roarsome' brand has designed the most eye-catching ski wear for kids on the slopes! Here's your chance to win one of these animal-themed ski suits to send your kids wild for a snowy adventure!
There's so much to explore in the mountains, especially when your little ones bring their new best friend along for the slide. Meet Spike, the friendliest Dino that can be found in the mountains and will protect your little monster from the elements. Cub is cheeky but brave and will have your offspring roaring down the slopes. Last but not least, Hop is a little explorer at heart and will encourage your child to create new tracks in the snow.
I caught up with the masterminds behind the coolest, and cutest, kids ski wear brand…
Tell us a bit about yourselves…
We are DINOSKI and we make fully functional, all-in-one, animal-themed ski wear for kids. Individually we are 3 good friends from London who love a good adventure.
Matt has the experience of running a ski brand (called Retro Mountain) and is the 'Zoo Chief' as point of contact for both production and sales. Ed is 'Head of Adventures' which means that he handles operations and brand partnerships. Will is the self-titled 'King of the Wild', steering the brand vision and handling all things design and creative.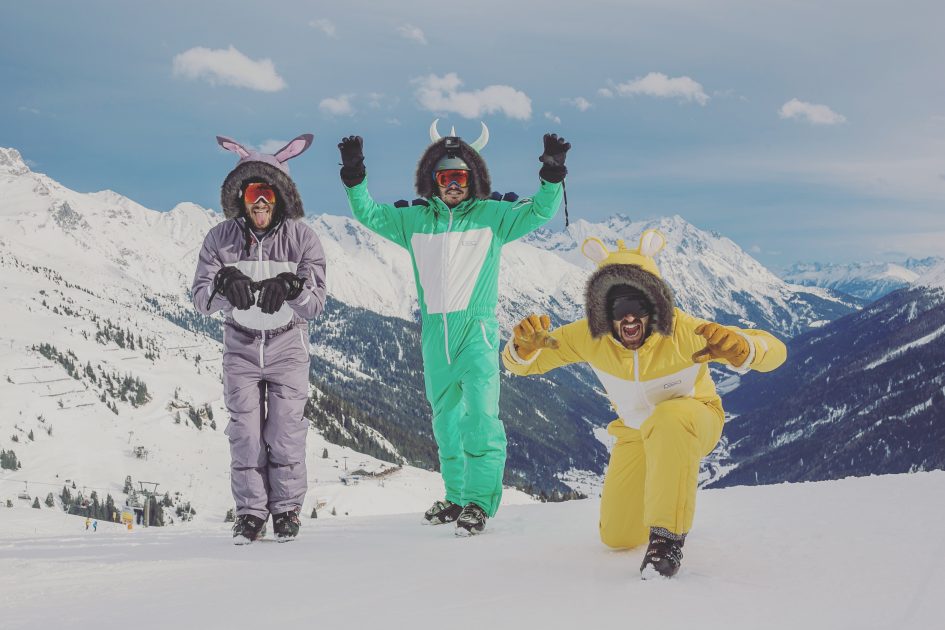 What is the story behind the brand?
We thought that the childrens ski wear market was too boring. There didn't seem to be any fun ski wear for kids and every child looked the same when wearing their helmets and goggles, despite the fact that parents place huge importance on being able to easily spot their children on the slopes.
Kids between the ages of 2-7 love dressing up as their favourite characters and superheroes at home, yet when they get to the mountains (the most heroic landscape on the planet!) they were made to look like everyone else.
Imagination was being restricted rather than encouraged in some of the most spectacular scenery on the planet. Magic was being missed. We had to do something about it.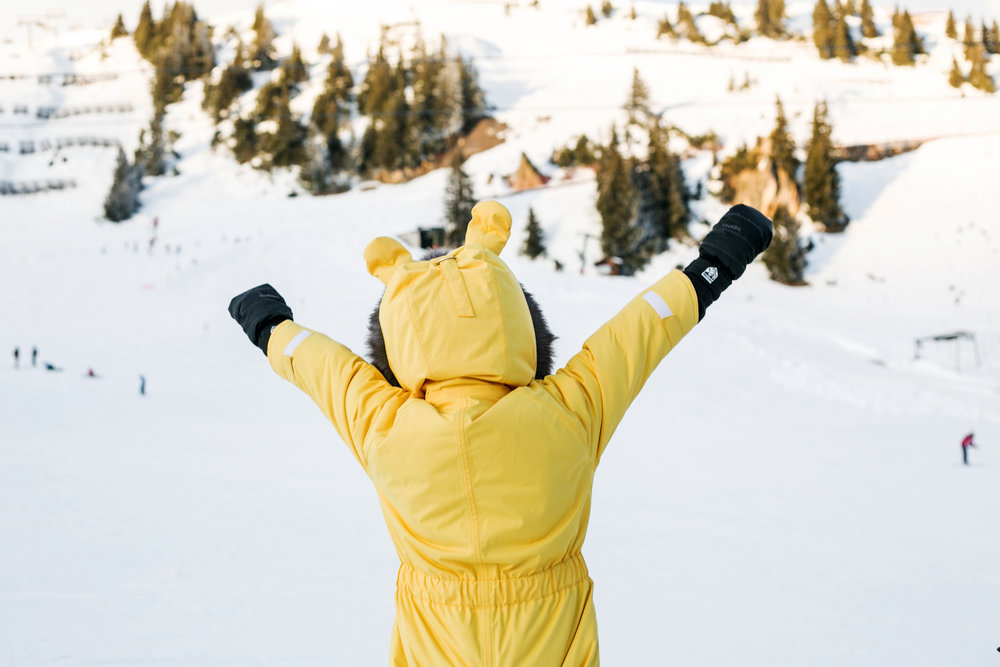 How did you come up with the fun designs?
We set ourselves the challenge of designing a fun ski suit for kids which was a cross between a super-hero and an animal. To do that, we literally found pictures of kids ski wear online and began to colour them in.
Once we had designs that we were happy with, we wanted to bring them to life. Rather than simply buying a piece of clothing, we wanted people to feel like they were adding an extra member of the family to their ski trips. We wanted kids to feel like their ski suit was also their best friend.
To bring our kids ski suits to life we recruited the help of an amazing children's illustrator who we found on Instagram, called Jane Foster (check her out she's amazing) and asked if she could create a character and storybook for each kid's ski suit design which would be included with every order.
Luckily, everyone seems to love these fun kids ski suits and characters as much as we do!
Tell us about the functionality of the suits…
More important than looking cool, we needed our kids ski suits to do the job. We like to say that we put the fun in functional as our kids ski suits have all of the technical requirements to keep the kids warm and dry after long days in the snow.
All suits are unisex and fully waterproof, including microfiber insulation, taped seams and aqua seal zips. The ski wear has a breathable lining and outer fabric, quick dry spandex thumb mitts, inner-boot covers and outer-boot zips, as well as adjustable hoods which can be worn with, or without a helmet.
Considering the fact that our whole brand revolves around the great outdoors, it's important to us that we do what we can for the planet. We use recyclable fabrics, eco-friendly dyes, PVC free clothing treatments and faux-fur on our hoods.
We also want to make parents lives easier, so we added secret pockets for mountain snacks as well as a special coating to prevent stains. All of our kid's ski suits are machine washable and tumble dryer safe too!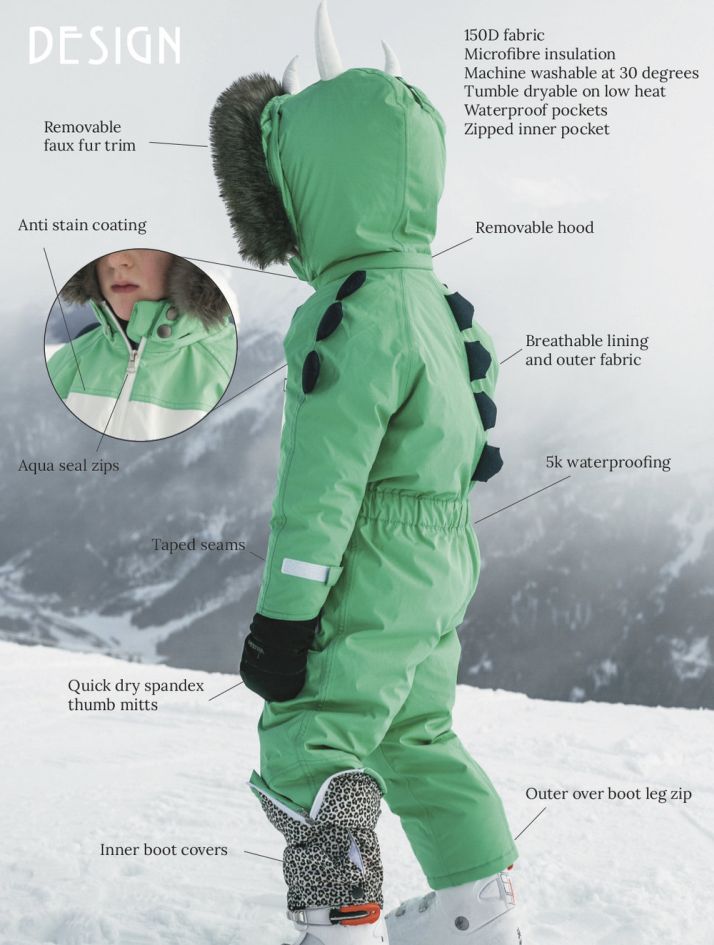 What is the main message that you are trying to promote with the brand?
It's easy to get stuck to screens these days, on mobile phones, video games and TV's, so with this fun ski wear for kids, we want to remind people that they can have fun outside too. The world is a beautiful place, especially in the mountains, so we want to capture the imagination and encourage outdoor play.
Stay wild at heart!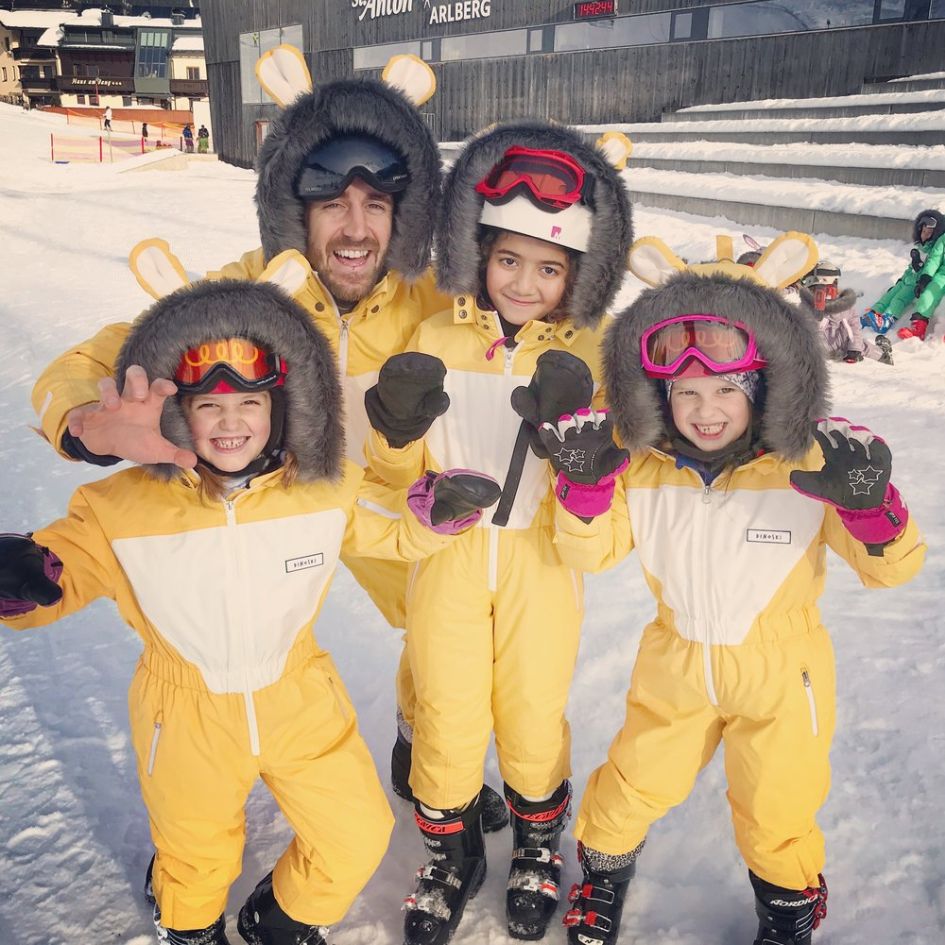 What have you learnt during the process of developing Dinoski?
The main lesson: Do not underestimate the power of momentum! It's so so important to be proactive (if not relentless) with outreach to ensure that new opportunities continue to appear. Always have a positive outlook on any opportunity too. Don't squash it before it's had a chance to grow. Good energy attracts good luck!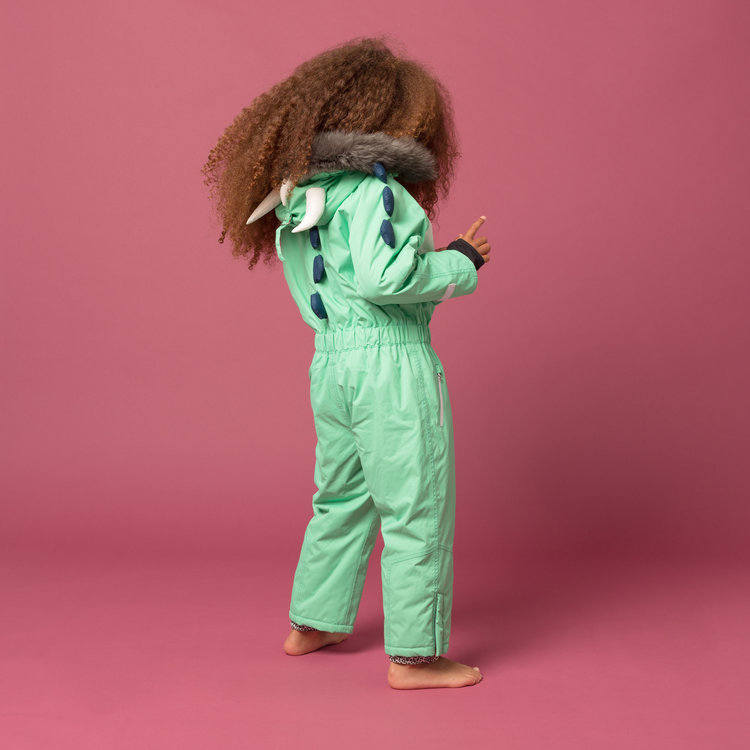 When you tested the suits on kids for the first time, what was their reaction?
That's actually quite a funny story. For our first test shoot, we went to St Anton with only a handful of samples, no kids, one cameraman and an extremely optimistic faith that everything would go to plan.
It's worth mentioning that Darius (our mad cameraman) turned up at the airport with a small backpack of cameras and drones but no ski gear and we only found out on the plane that he couldn't even ski! If that wasn't enough, we had to convince a whole kindergarten of Austrian kids into doing what we wanted through a mixture of pantomime acting and broken English!
It could have been an absolute disaster, but the kids were actually brilliant, they all fell completely in love with our suits and we got stopped by people every 5 minutes asking where to buy one. Darius also managed to get some awesome footage by sliding around on his bum flying his drones so it all worked out well in the end!
What have you got planned for the launch?
Our main focus now is spreading awareness and actually selling some suits!
We will be showcasing Dinoski at the Telegraph Ski & Snowboard Festival (25th – 28th October), Spirit of Christmas Fair (29th October – 4th November), Soho Farmhouse (8th & 9th December) plus four School Christmas Fairs! We also have some exciting brand partnerships lined up with established ski brands, just like the suit giveaway that we are doing with Ski In Luxury.
One other cool thing that we have up our sleeves is that we have just bought an American school bus which we have shipped over to the UK to convert into a mobile shop. The plan is to navigate the bus on a 'Roarsome Tour' of the Alps in the new year so look out for that! You can keep track of that adventure on the Dino Bus Instagram page.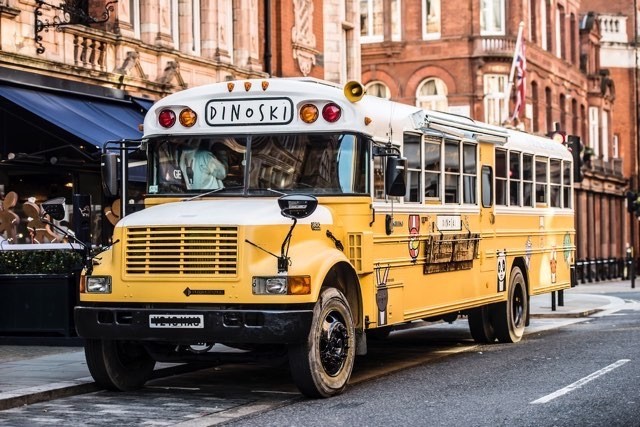 Are there any more characters in the pipeline?
Of course! We have plenty more animals on the way. You'll have to wait and see what comes next…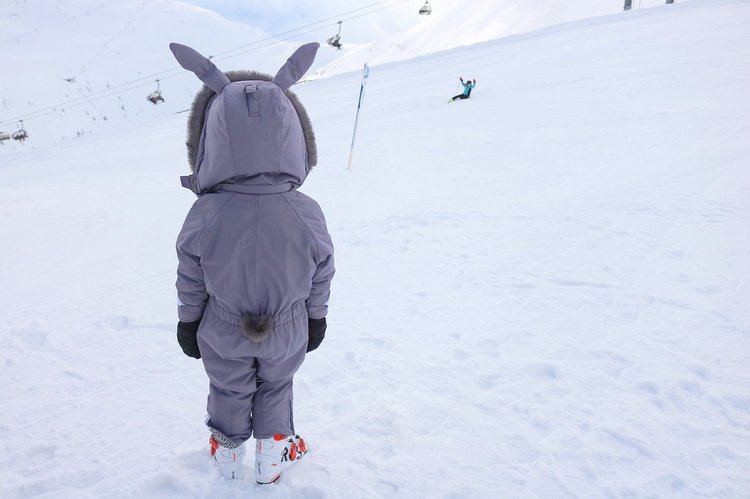 Most importantly, do you do adult sizes and how can I get one?
Haha there has been much debate about whether we should do adult suits. We definitely will at some point in the not too distant future, but for now, we are just focused on our fun ski wear for kids, which is available to buy now on our website. All friends of Ski In Luxury can use the discount code LUXURY for 10% off.
Remember to tag us in your adventures too – @dinoskiwear. See you on the slopes!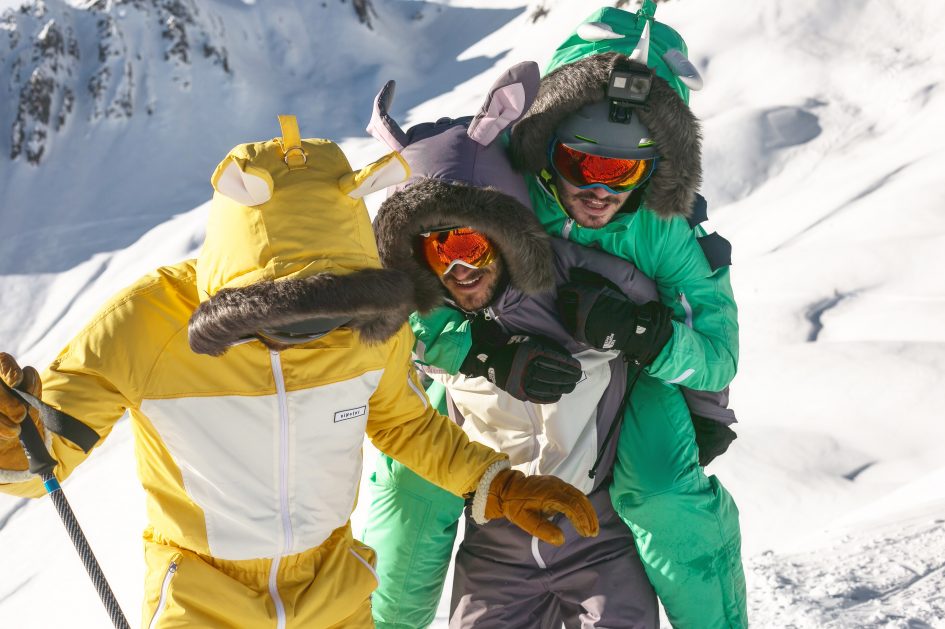 Thank you to the guys behind this incredible brand for giving us an insight into Dinoski! Now I know what you're thinking – how can I get my hands on Spike, Cub and Hop? Well you can head over to their online shop and also enter the suit giveaway for the chance to win a FREE Dinoski suit of your choice!
Now you know where to buy the perfect kid's ski suit for your little one, you need to find the perfect ski holiday to match! Our Ski Specialists can help you plan an unforgettable family ski holiday to the Alps – don't hesitate to give us a call on +44 (0)1202 203650 or send us an email.