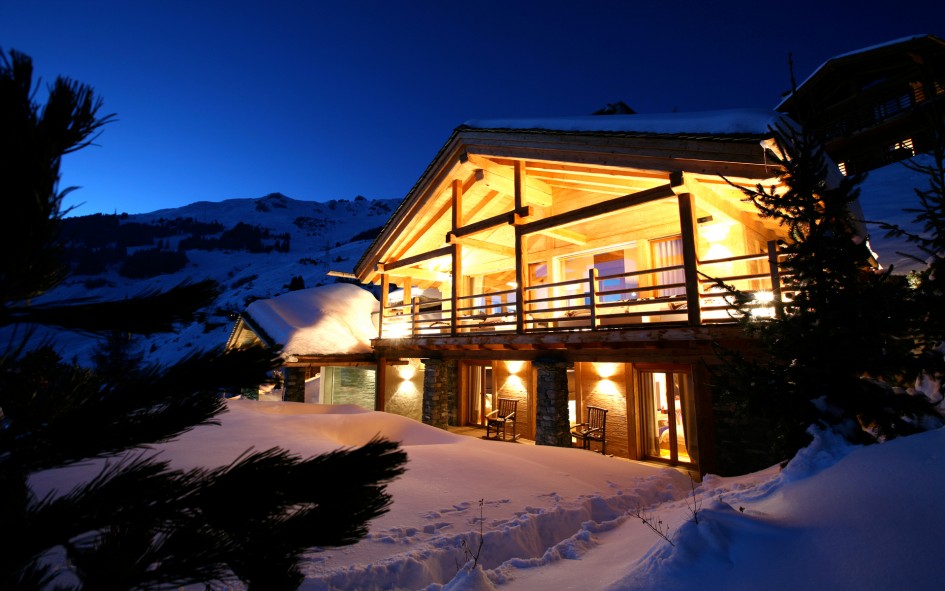 In recent years the term "eco-friendly" has become increasingly popular and actively encouraged across the globe! Literally meaning "earth-friendly", everyone is finding innovative ways to reduce harm to our environment…
The spectrum when contributing to an eco-friendly world is endless. From large business corporations going paperless and supermarkets stocking organic fruit and vegetables free from pesticides to Mr Joe Bloggs installing solar panels in his home and separating anything that looks even remotely recyclable to minimise waste, every little helps!
With such conscienscious living now at the forefront of people's minds, Luxury Ski Chalets across the Alps have been working hard to follow suit by offering environmentally friendly ski holidays. Providing the very best accommodation for guests in terms of looking aesthetically pleasing and with the highest service standards, but with the added benefit of being an eco warrior chalet, guests don't have to feel the slightest bit guilty about ambient lighting, relaxing in the jacuzzi or taking ten showers after grafting out on the ski slopes, because Voila – It sustains itself!
The Ski in Luxury team takes a look at just a few luxury eco-friendly ski chalets we feature, using thoughful but simple waste reducings methods that quite frankly put us all to shame!
Chalet Dalmore and Chalet Cragganmore can be found on the golf course in Chamonix. With a stunning backdrop of the forest and mountains surrounding the complex, guests couldn't feel more at one with nature!
Both chalets are powered by turbines from neighbouring river L'Arve making them totally self sufficient when it comes to electricity and energy supplies.
Other features include geothermal underfloor heating (powered by the turbines) and even the floor to ceiling glass is self-cleaning! They have been careful to use natural materials from the original plot of land and surroundings which are reflected in the build. In place of Chalet Cragganmore for example, there once was a very large tree which now forms the staircase for this luxury chalet.
Cleverly designed and beautifully furnished, both chalets provides a truly unique setting for a family, friends or corporate ski break!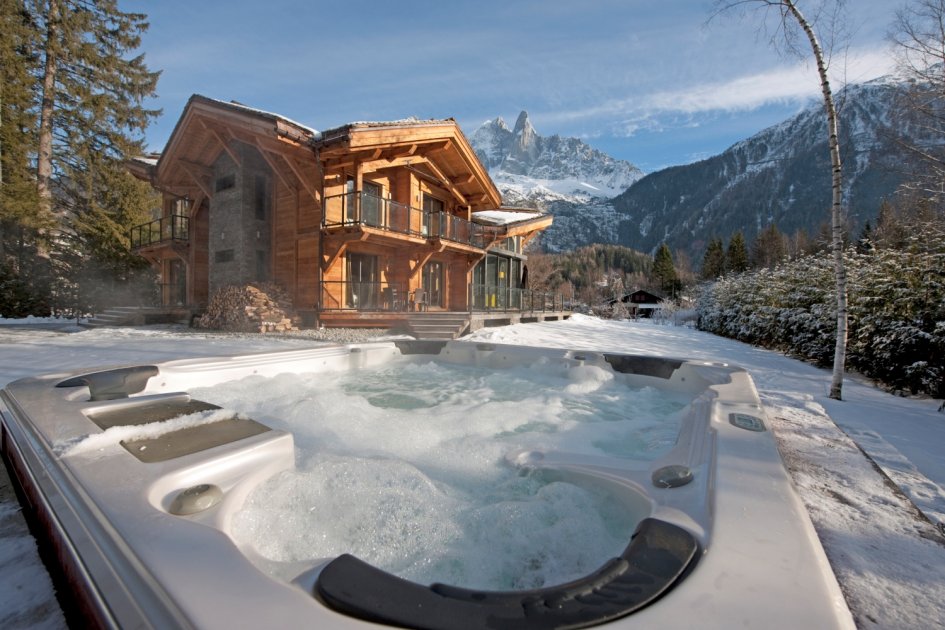 Chalet Spa is positioned in a private enclave of Savoleyres in the heart of Verbier, aptly named Entre Ciel et Terre, which literally means 'between heaven and earth'. Aside from the excellent spa facilities found in the chalet (hence the name) it prides itself of being eco-friendly in every detail of its design.
Chalet Spa's operational processes have been designed to conserve energy and enhance efficiency in every way possible. It is insulated throughout to a high standard allowing for very little heat to leave the chalet. There are automated, programmable controls set to ensure that underfloor heating and hot water is managed efficiently both when occupied and not in use.
Heating is adjustable by zone to avoid the whole chalet temperature being increased at the same time – it is left to the guests preference in each individual room and therefore minimising wastage as if the room isn't being used, there is no need for heating!
Chalet Spa's swimming pool has a special Siemens system that filters fresh water instead of using chlorine and also a water purification process that uses alloy electrodes eliminating the need for strong chemicals to be added to the water.
Even when it comes to lighting, more than 90% of the bulbs used are LED instead of halogen which conserves energy and ensures maximum lifespan!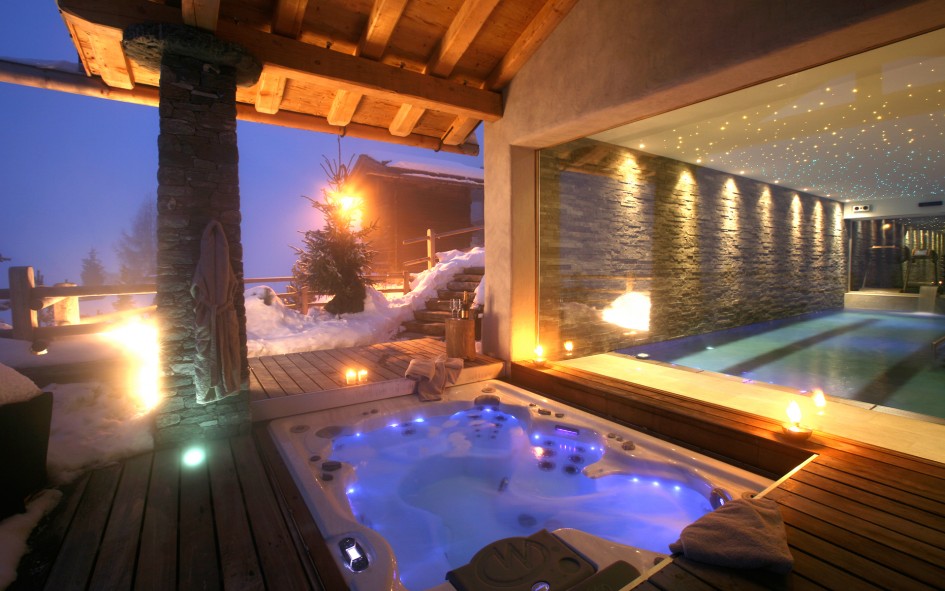 Chamois Lodge can be found nestled in the peaceful hamlet of Villarabout, St Martin de Belleville. Decorated in an elegant contemporary style, with beautiful fur throws, cowhide walls & alpine touches, it is clear to see why this little gem of a chalet sleeping 6 adults and 3 children is so popular.
Behind the scenes, Chamois Lodge is fitted with a geothermal heating system supplying the heating and hot water. This is an environmentally friendly system, using the heat of the earth to raise the temperature of the water. It uses a series of pipes in vertical bore holes containing a refrigerant which absorbs the heat from the ground. The system then connects to a heat pump, which extracts the heat and pumps it around the chalet providing underfloor heating and hot water!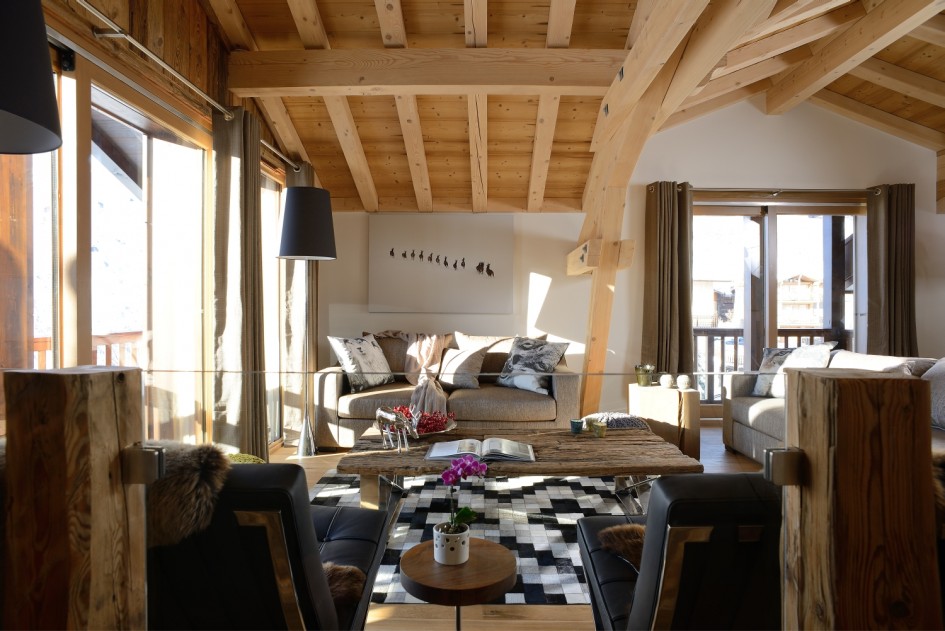 Chalet Rock in Verbier has been lovingly designed throughout in a modern contemporary style. Built with stone and timber, it can be found hidden away down a private driveway in a quiet corner of the resort, yet only 3-minute chauffeured drive from the ski lifts.
The chalet's double-height living room is full of light and its floor-to-ceiling French windows open onto a large south-facing balcony. From here you have stunning views of the surrounding mountains towards the Mont Blanc massif and there is a large open meadow infront of the chalet for children to enjoy sledging. Guests staying in Chalet Rock really get the sense of being in a light natural space.
Thanks to its state-of-the-art wood pellet power station, solar-powered heating and ventilation systems, the chalet is not only bright and contemporary, but an environmentally-friendly chalet too!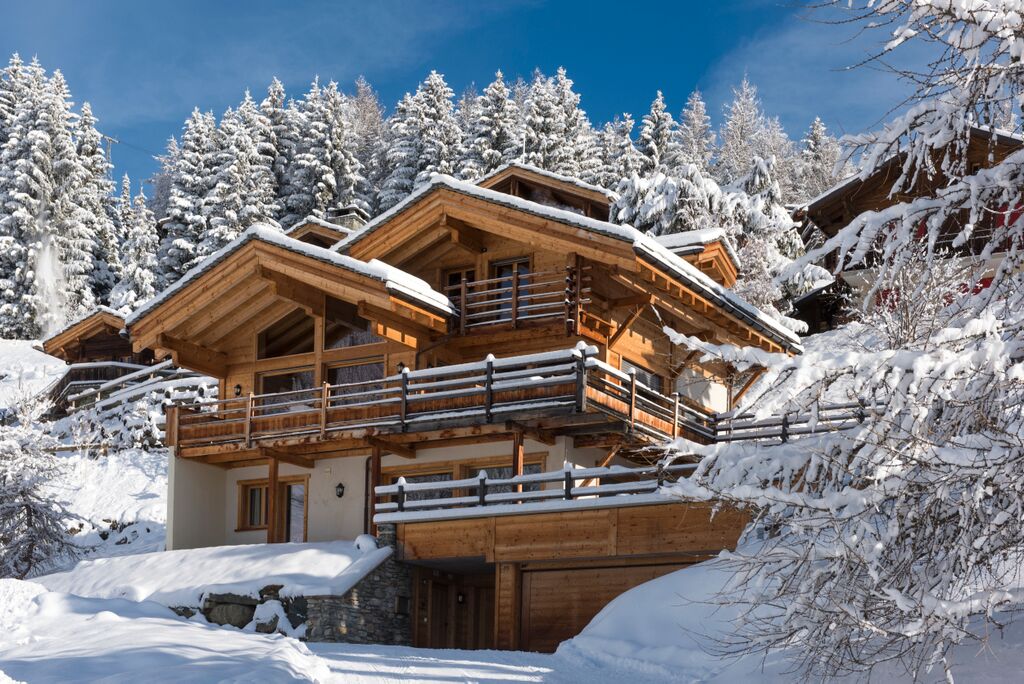 If you would like to get in touch to discuss all things eco-friendly when it comes to both luxury ski chalets or ski resorts in Europe, please just contact us either via email or by telephone on +44(0) 1202 203 650.
Please 'Like' our Facebook Page
'Follow' us on Twitter or Pinterest