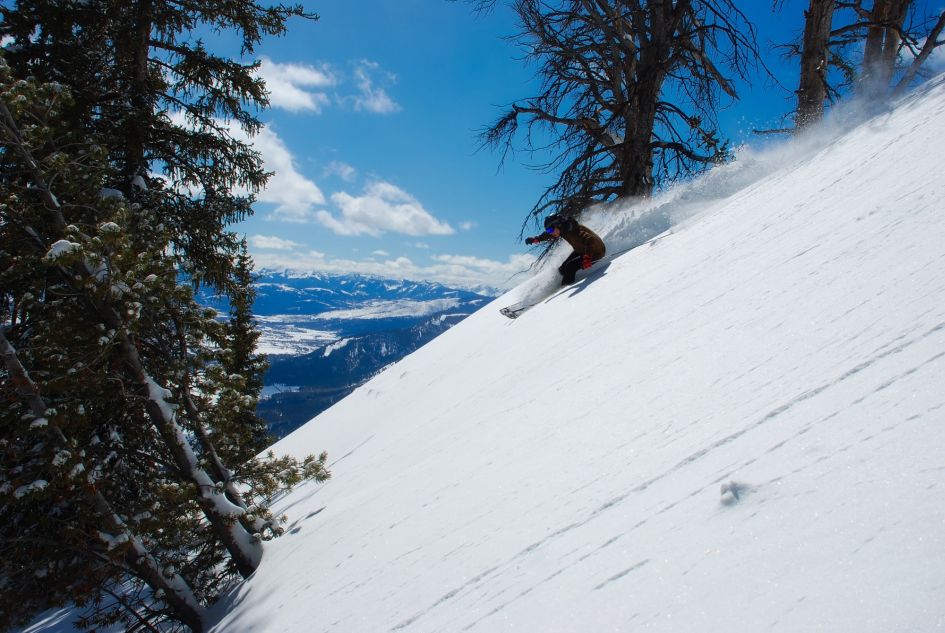 A ski holiday has not traditionally been considered an eco-friendly travel option, but with the effects of climate change ever more visible on the mountain, there's an increasing demand to improve sustainability. The good news is that there has never been more choice available to an ethically minded traveller, with established luxury brands and inspired entrepreneurs all working to play their part in protecting the mountains we all love.
With this in mind, here are a few top tips for an eco-friendly ski holiday this winter.
Choose an Eco Friendly Ski Resort
A number of our favourite resorts have strong, and improving, green credentials, so choosing to holiday here is one of the simplest ways to make your ski holiday eco-friendly.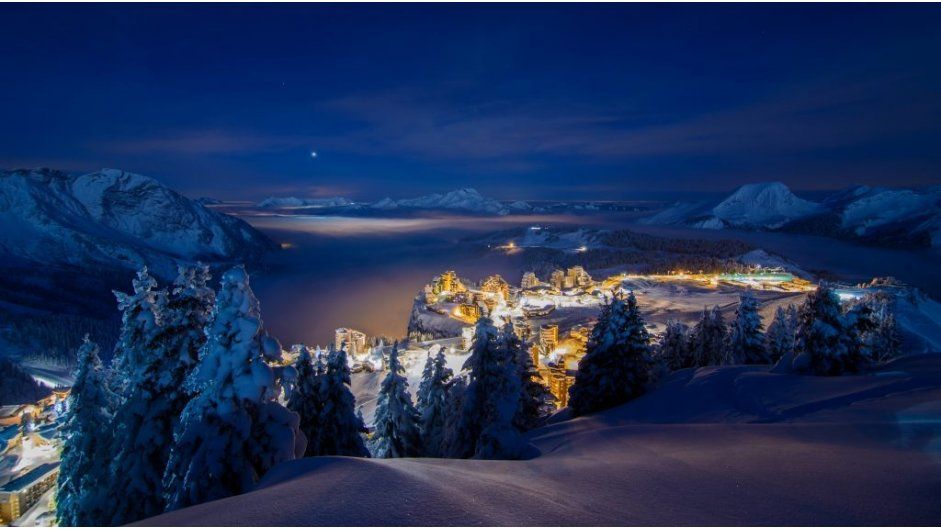 Avoriaz has always been a car-free resort, resulting in beautifully clean air and a low level of carbon emissions. The town is also something of a pioneer in the use of biofuel, and offers an extensive and convenient recycling infrastructure. Being based in the Portes du Soleil ski area with 650km of pistes, as well as freeride areas and an eco-friendly snowpark (made from fallen trees!), there's no compromise for mountain adventurers of all levels.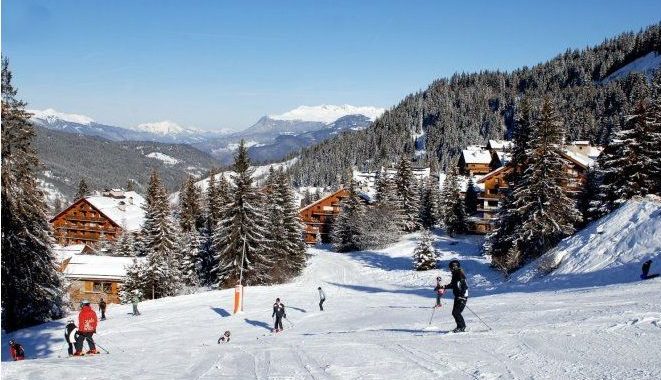 Meribel is another of our favourite resorts that takes sustainability seriously. An array of gondolas between resorts, as well as a free shuttle bus service, helps to reduce local traffic. Combined with demanding waste disposal policies and an increasing reliance on solar power, Meribel ticks a number of key boxes for sustainable travel.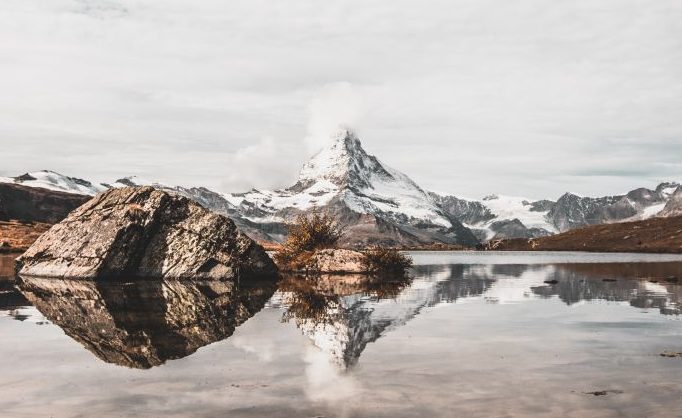 Another car-free town, Zermatt is considered the most eco-friendly ski resort in Switzerland. Resort buses are electric and their beautiful, fresh drinking water is sourced from the immediate area. Wolli (the Zermatt children's mascot), also does his part, hosting regular Climate Adventures, where children can learn about the impact of climate change in the mountains.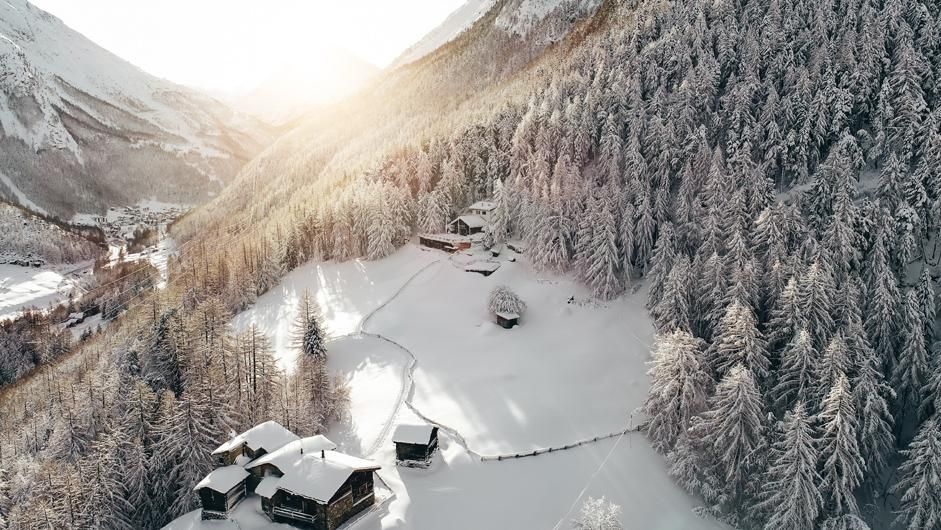 The historic village of Saas Fee, nestled high in the Swiss mountains is another great destination for an eco-friendly ski holiday. Car free since the 1950's and entirely powered by hydroelectric energy, the town is aiming for carbon free status in the near future.
Choose Eco-Friendly Gear
Having the best performing kit is so important on the mountains, and increasingly there are great quality options which combine mountain readiness with sustainability. For underlayers Van Loon Sport are developing Merino knitwear with no fabric wastage, and for outerwear that's kind to the planet Picture Clothing aims to ensure an entirely sustainable supply chain for their organic gear.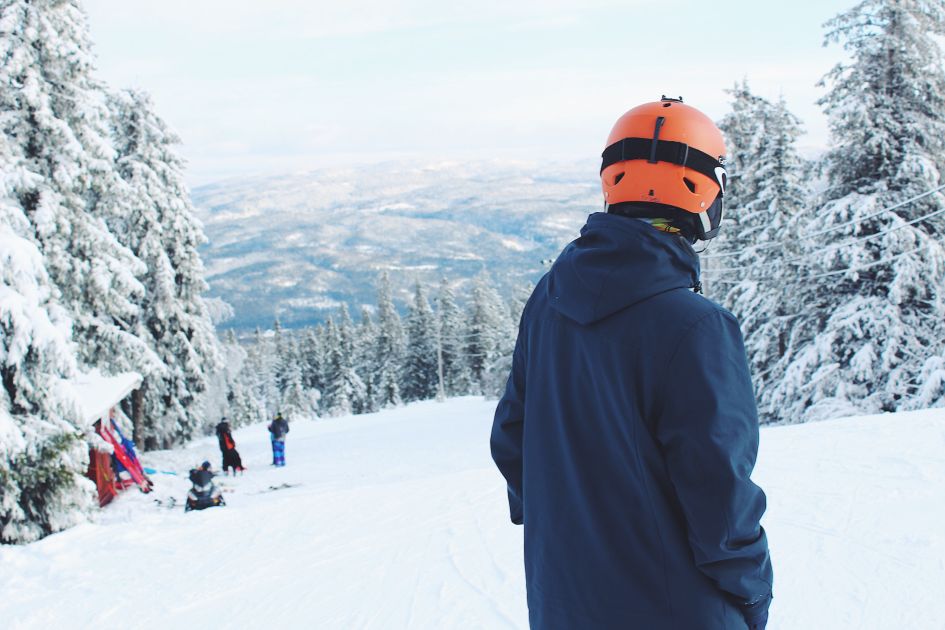 If you're in need of some new gear for this winter season, brands like Yunika and Lokomotiv are offering eco-friendly, high-end skis and boards. Big investment buys aren't always the key to making an impact though, even small changes are useful. NZero produce 100% sustainable ski and board wax, helping to reduce levels of synthetic substances being introduced to the environment when the snow melts in spring.
Eat Local
Winter resorts are often a haven of independent and family run restaurants. Local speciality dishes, locally sourced produce, and seasonal options are delicious ways to holiday more sustainably.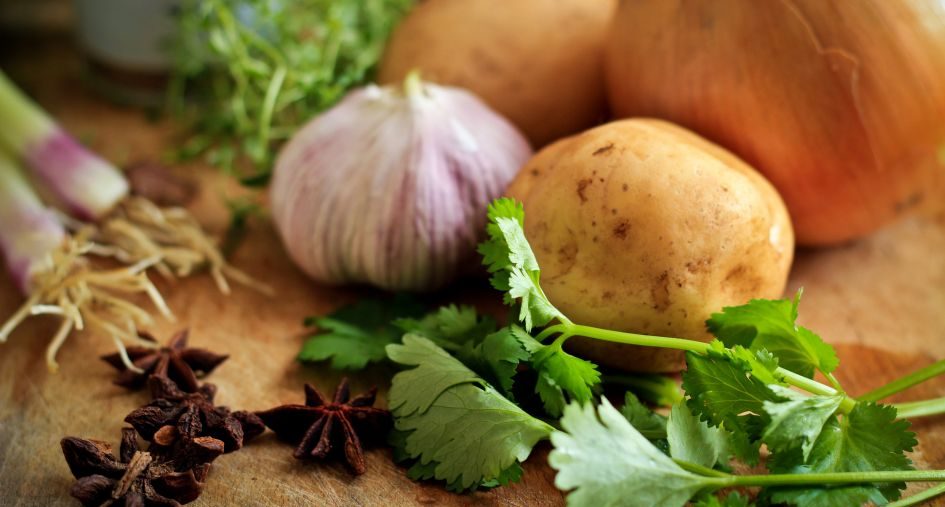 For true commitment to local produce, La Ferme Des Trois Capucines in Tignes has to receive honourable mention. A working farm, it produces its own cheese from the animals housed in the neighbouring barn. Find out more in Andy's Gourmet Guide to Tignes.
Passionate restaurateurs are also proving that vegetarian and vegan restaurants have a place in Alpine ski resorts. Happy Kuh restaurant in Kitzbühel was the town's first exclusively vegan and vegetarian dining option, whilst Wild Beets Kitchen in Les Gets is a satisfying and energising spot for a veggie lunchtime pit-stop.
Travel Greener to Start your Eco-Friendly Ski Holiday Right
Although flying is often the fastest option for a ski holiday, when skiing in the French or Swiss Alps the Eurostar can be just as convenient. During the winter there are direct trains from London St Pancras to the French Alps via Bourg St Maurice. The Three Valleys and Espace Killy ski areas are within particularly easy reach.
When you think of all the time spent waiting around at airports before departure, the Eurostar journey is often only an hour or two longer door-to-door. Add to that the freedom to take all the luggage you'll want or need, and plenty of legroom…travelling by train looks increasingly enticing!
It's even possible to reach Austria via Eurostar. After travelling to Amsterdam or Brussels, The Alpen Express offers routes to almost 100 Austrian ski resorts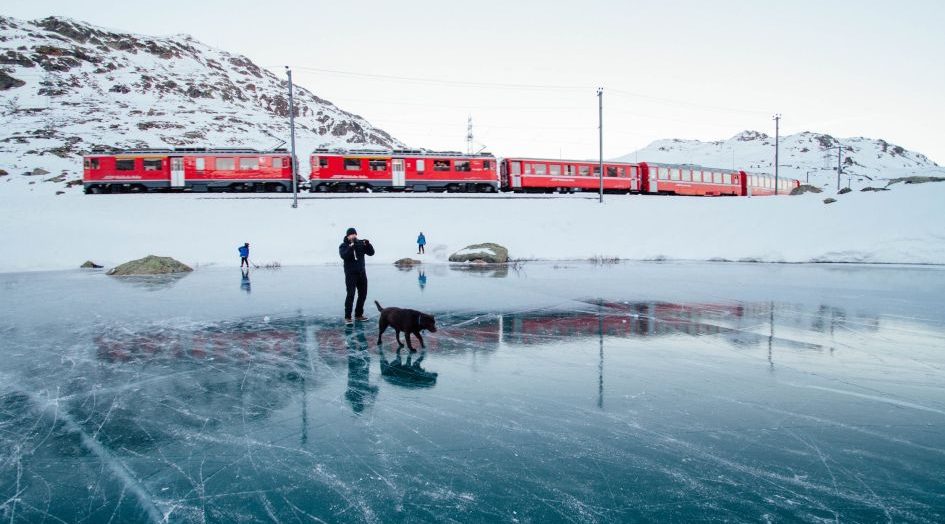 As a further inducement, since the Eurostar heads to Paris anyway, there seems little reason not to organise a night or two there on your way to the mountains. Over the festive season, BA flights to Geneva are priced at £197, whereas the Eurostar to Bourg St Maurice is £190…that £7 will buy a couple of croissants to enjoy during your stop-off in Paris!
Whilst rail, or even road travel is more eco-friendly than travelling by plane, they are not always viable options. If this is the case, there are now an array of services that accept donations through which air travel can be carbon offset. They use these contributions to plant trees and fund other ecological projects.
Eco-conscious accommodation
In recent years chalet owners are becoming increasingly conscious of their responsibilities to the environment and with this rise in awareness, efforts are being made to develop sustainable practices.
For those who fancy a catered chalet, menus can often be tailored to your wishes and expectations. From showcasing the finest local ingredients with a gastronomic fine dining experience, to providing the most satisfying traditional alpine dishes, bespoke menu design is increasingly an option. With this in mind, a local and seasonal menu will have the smallest impact.
Even the small touches are not being overlooked with many chalets now providing reusable water bottles and pouches to reduce their reliance on single-use plastic, a move that's also relevant on the slopes where recycling bins can be few and far between.
Here are some great examples of properties in our portfolio which offer ethically minded travellers the option of an eco-friendly ski holiday, without compromising on luxury and style.
In Switzerland, the new Lagom holiday concept empowers guests to make educated decisions about the services they require, and their associated environmental impact. Available across some of the best resorts in the country, it's a great option for those considering an eco-friendly ski holiday in Zermatt or Verbier.
After a recent renovation, the aptly named Eco Lodge in Chamonix can boast of being entirely self-sustaining, through its own advanced renewable energy system and with eco-friendly features throughout.
Investment in Ozone technology to reduce the use of chlorine in swimming pools and hot tubs has also seen a steep increase over the past few years, with Chalet Marco Polo in Val d'Isere being a perfect example.
If you are an ethically minded traveller, or even if you're not, we hope this blog has helped you to think about the ways to ski sustainably in order to protect the mountains for our future skier generations.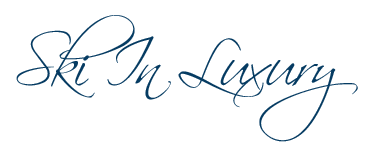 The properties mentioned each have some availability left for the winter 2019/20 season and represent the ideal choice for an eco-friendly ski holiday. Enquire with us today for more information on how to make your next ski holiday eco-friendly. You can send an email or call us on +44 1202 203 650.