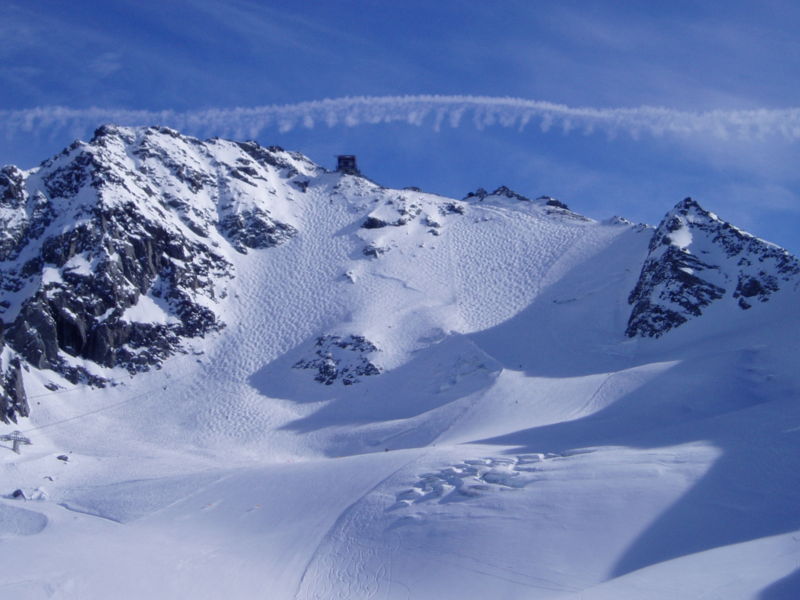 This one is for all you skiers and snowboarders out there who don't necessarily want to cruise the blues from bar to restaurant to bar and home in the afternoon, you're hardcore. This blog features our selection of Europe's most challenging pistes for those readers who are so dedicated that you'll find them making their breakfast in the lift queue an hour before it opens.
There are easy slopes, there are mid-level slopes, and then there are slopes that most of us would stand at the top of, and with just a shake of the head and maybe a petrified scream, turn and walk (or ski) away. But some people relish the thought of conquering those fear inducing pistes. So without further ado, here are what we consider the most challenging pistes in Europe…
Tortin, Verbier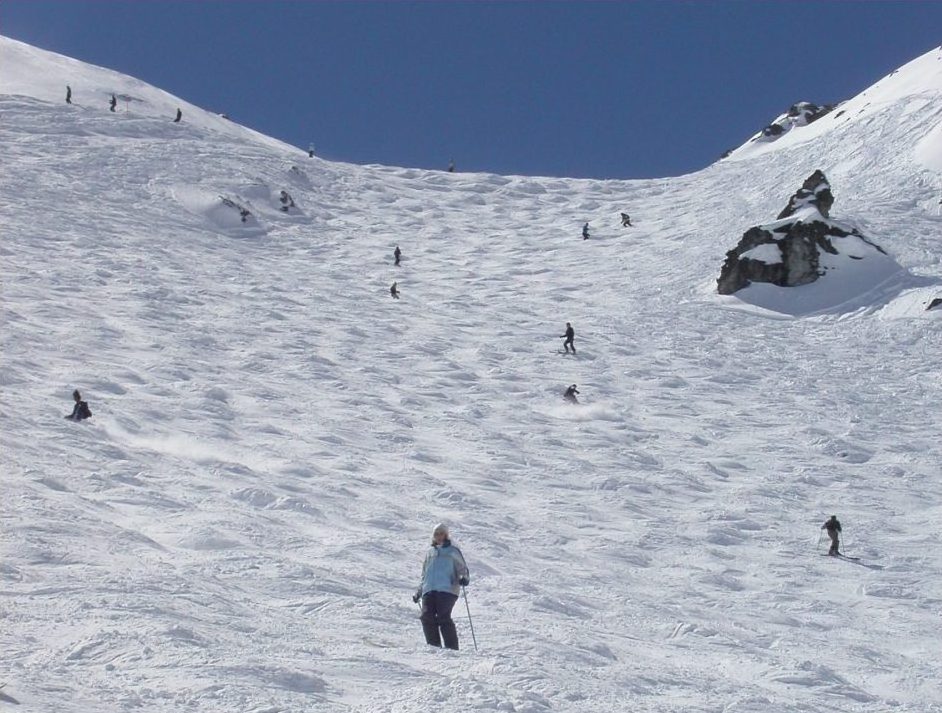 Firstly we come to a monster of a piste. Chassoure (known as Tortin, the name of the lift you ski down to) looks like a pale, pimpled teen's face – dotted with moguls. You have to traverse across the top of the slope and pick a good spot to drop in, then you're faced with the mogul field and finished off with a steep drop at the end. Guaranteed to turn you into a real 'Quadzilla' (the pain is incredible!), this run is best skied when there's powder, otherwise the moguls turn icy and any slip will likely result in a slide over huge bumps for a couple of hundred metres. Not good, and one of the key reasons why Tortin had to be included in our selection of Europe's  most challenging pistes.
Tortin is also one of the reasons Verbier is included in our selection of top European resorts for black run skiing.
Check out our Verbier Resort Guide to view our collection of Verbier luxury chalets, as well as resort information, a piste map and video.
Grand Couloir, Courchevel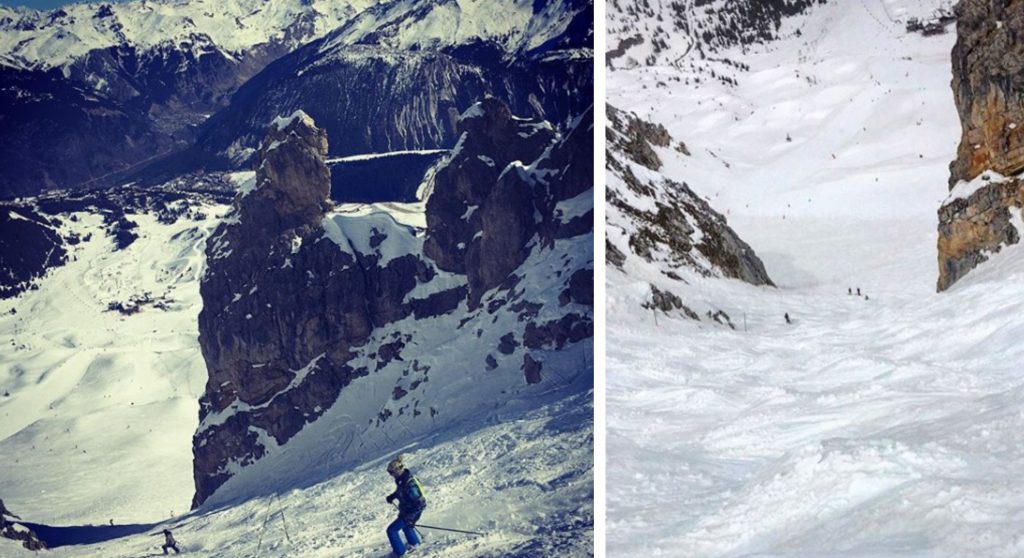 I have included this run, not only for the tough ski down but for the stomach churning traverse along the narrow path to get to it! Couloirs aren't normally marked pistes, however this one (which is actually the easiest of three challenging couloirs in Courchevel), is classified as a black run. When it's open, has been quiet and has had enough snow, it can be a glorious untouched heaven for powder hounds. However when snow is sparse or it's been a busy week for adventure seekers, it can boast some beastly moguls, and easily qualifies as one of Europe's most challenging pistes. You can reach the top of these couloirs by taking the Saulire cable car from Courchevel or the Saulire 1 & 2 from Meribel. I've included a video below, however I would advise against watching the beginning part if you are prone to that awful tingly feet and turny stomach feeling when confronted by heights.
To explore Courchevel in more detail, take a look at our Courchevel 1850 Resort Guide
La Face de Bellevarde, Val d'Isere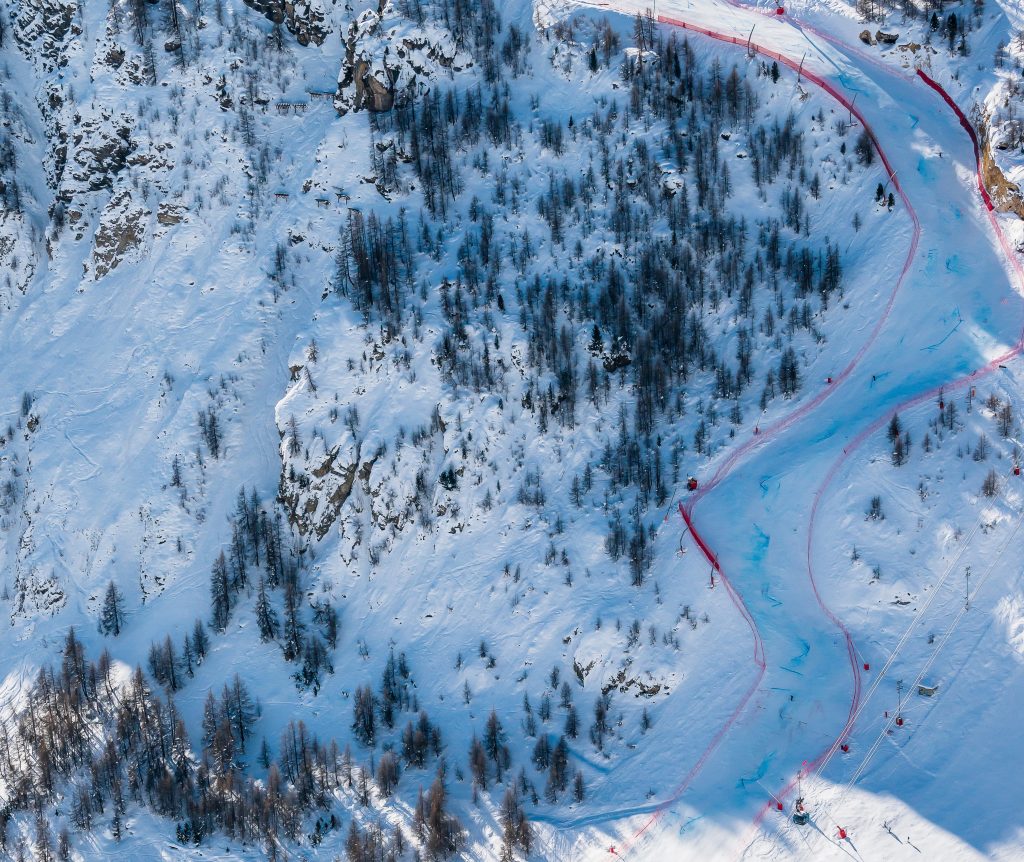 La Face de Bellevarde (or just La Face to locals) is one of the most iconic black runs in the Alps. The host of the men's downhill race at the 1992 Olympics it descends from 2,900m down to 1,550m at a maximum gradient of 71%. You can access La Face by taking any lifts up to the top of Rocher de Bellevarde. Nowadays La Face isn't raced too much apart from during La Criterium which marks the start of the Alpine World Cup in Val d'Isere…
Our Val d'Isere Resort Guide has a piste map, resort video and more details about the ski region and resort.
La Chavanette, Avoriaz (near Morzine)
I myself am proud to say that, whilst working in Avoriaz last year, I stood at the top of La Chavanette (more commonly known as the Swiss Wall) and worked up the courage to eventually take the plunge and…ski backwards away from the Wall and buy 3 pints of beer in the bar at the top. There was no way you'd see me trying to navigate the icy moguls of one of Europe's most challenging pistes, especially with its 40 degree incline. The run starts on the French-Swiss border and descends down in to the town of Les Crosets (round the corner from Chatel). For those coming back over from Avoriaz you can actually take the chairlift down and just watch the professionals (or fools) at work. Watch below for an exact tutorial on how NOT to ski the Swiss Wall…
Avoriaz is a resort like no other – explore our chalet collection as well as more general information via our Avoriaz Resort Guide
Le Tunnel, Alpe d'Huez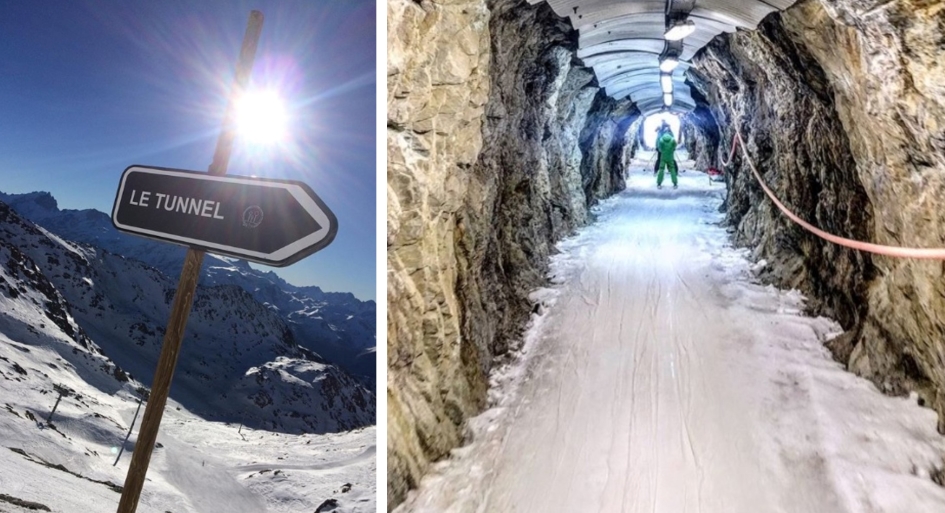 Whilst the 16km Sarenne piste in Alpe d'Huez is probably the resort's most famous (holding the title of Europe's longest black run), we have selected Le Tunnel as our most challenging piste in Alpe d'Huez. Reached via the eponymous tunnel, which runs for 60m through the cliff face, once you emerge into the light you are immediately confronted with a steep drop off and huge mogul field.  On a powder day, Le Tunnel can appear almost friendly once you've successfully navigated the nervy drop in, however in icy conditions it's one to be approached with extreme caution.  No one wants to take a fall on this steep ocean of moguls!
To view our collection of luxury ski chalets in Alpe d'Huez, as well as more details about the area, check out our Alpe d'Huez Resort Guide
Any of you out there who have been brave enough to tackle any of the runs above, we salute you!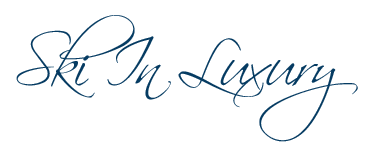 If you are looking for a challenge this season or next season and fancy tackling any of the slopes above, here at Ski In Luxury we have a broad selection of chalets for you to relax in after a tough day ticking them all off your list. Why not give us a call on +44 (0)1202 203650 or drop us an email?