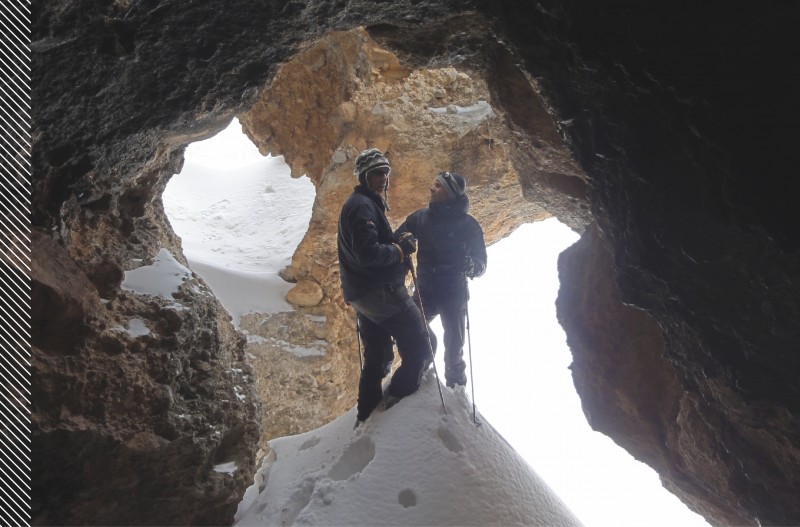 This month, the Ski In Luxury team had a little Q and A session with the team from FATMAP, here's how it went….
For anyone out there who has not heard of FATMAP, can you give us the lowdown?
It's a ski map revolution – ultra-high resolution 3D mountain maps with a fully integrated piste and off-piste resort guide. It shows you the mountain as it looks in real life, and builds in a host of features to help you get the most out of your time in the mountains. From GPS tracking and recording for navigation and stats, to comprehensive info on the best runs, restaurants, and everything else you want to know about.
But it really comes into its own for off-piste skiing, with a set of additional tools to help you understand the terrain around you in more depth than ever before, including gradient and aspect mapping, avalanche and crevasse risk zones and detailed info on the best lines.
FATMAP was the brain child of Dave Cowell and Misha Gopaul. Can you tell us how the two of you met and where the story began?
We met through the Eagle Ski Mountaineering Club on an expedition to Albania and Montenegro that Dave was leading back in 2010.  It's not always easy to find ski partners with whom things click. We had an amazing trip including a ski descent of the highest peak Maja Jezercë but also a fair bit of bad weather with plenty of time to get to know each other over the stove!
Maps of the Prokletije mountains are a bit of a luxury so we spent a lot of time looking at screen shots of Google Earth and navigating on-sight so perhaps that's where the first seed was planted although in actual fact, the idea for FATMAP was conceived months later in the car on the way down to Dorset for a climbing weekend! Dave has always been obsessed with maps and mountains and while living in Chamonix in 2003 he started thinking about how you could map what you really want to know about the mountains for off-piste skiing.
After stewing on it for nearly 10 years that had resolved itself into the idea of creating a very high resolution 3D model which Misha, a successful tech entrepreneur, immediately suggested putting onto a smartphone. Within 10 minutes of urgent, animated conversation, we'd essentially mapped out the core of what was to become FATMAP. It just had that feeling of serendipity…. we knew we were onto something.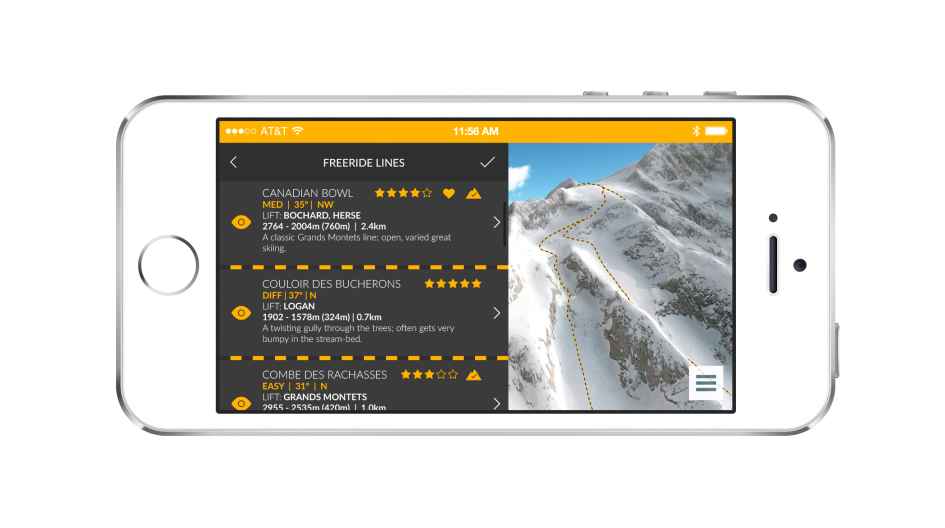 Can you tell us a little bit more about you as individuals and your love of skiing?
Dave:- I've never been a very career-oriented person and my motivations are really driven by the things that I'm passionate about – exploratory adventures in wild places. I've pieced together a varied and somewhat unorthodox career path as an environmental scientist turned software engineer, but in many ways it's been a means to an end; to make a living, but leave enough time and freedom to be able to go off and have adventures. I first went skiing in my year off at 18, having saved up enough money working on the checkout in Sainsbury's to afford a 2-week trip to Kitzbuhel with a mate. I loved it.  But what really started me skiing was doing a 6-week sledge-hauling expedition across the island of Spitsbergen in the Arctic in 1996. It was really just a mad adventure that I dreamt up with a mate in a pub, but we managed to raise enough sponsorship from Newcastle Brown Ale to go and do it.
What followed next was a lifetime of skiing expeditions starting with trips closer to home such as the Haute Route but then longer and more ambitious trips to Slovenia, the Pyrenees, Norway, Pakistan and India. Since then, ski touring really took over from climbing as my main passion. What I really love is trying to come up with the most interesting and exciting place I can think of to explore on skis, and then just getting a bunch of people together and going there.
Misha:- I learnt to ski at 8 years old in a small village called Nax in Valais, Switzerland.  I started climbing when I was around 20 years old and was totally hooked when I started combining the two sports.  I prefer ski touring and remote adventure over lift based skiing.  I took part in the Ski Mountaineering World Championships in Verbier and the 30th Pierra Menta this year. A couple of years ago I completed the Chamonix – Zermatt Haute Route in a single push with three friends and I have a few other fast and light projects planned for this spring.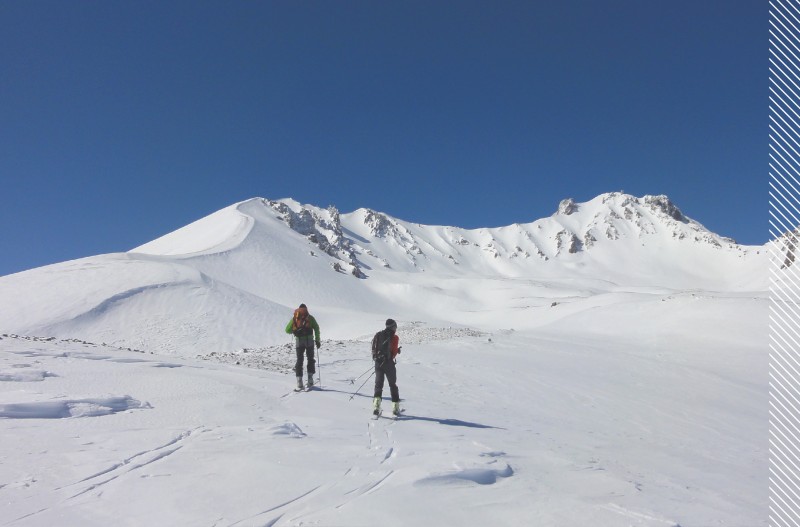 What was the inspiration behind FATMAP?
Dave had long been thinking about how maps could be drawn differently for skiing – particularly for off-piste skiing and determine critical information like gradient faster. The arrival of Google Earth was a massive inspiration at the time. He was instantly hooked, transforming the ability to find new and exciting places to explore and to practically assess the logistics of getting there. And then to understand enough about the terrain to see what it was like, which routes would be feasible and most interesting. Fundamentally it made you realise that the world is still huge, and largely empty. There are far more mountains in the world where you're guaranteed to be alone than otherwise.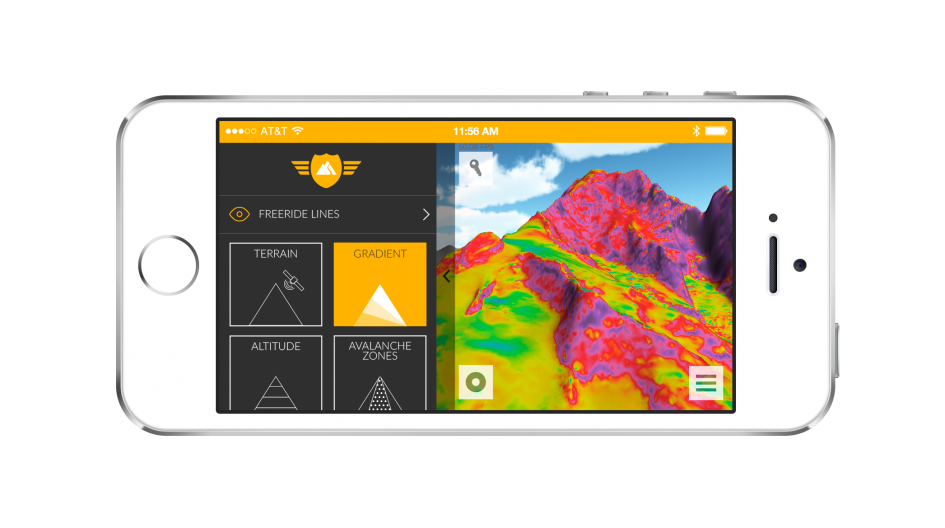 Individually, what is your favourite feature on FATMAP and why? Mine has to be the Location Pinpointing and Sharing.
Dave:- For me it's got to be the model itself. I'm one of those people who's happy looking at a map for hours on end, and it's the same with FATMAP. I love that you can just virtually explore a place, but at a level of detail that's never been possible before.
Misha:- Without a doubt the 3D fly-through.  It really helps you get your bearings and see the route in detail when you're at home planning.  It somehow imprints it in my memory so that when I'm there everything feels more familiar and route finding is almost as if I've been there before.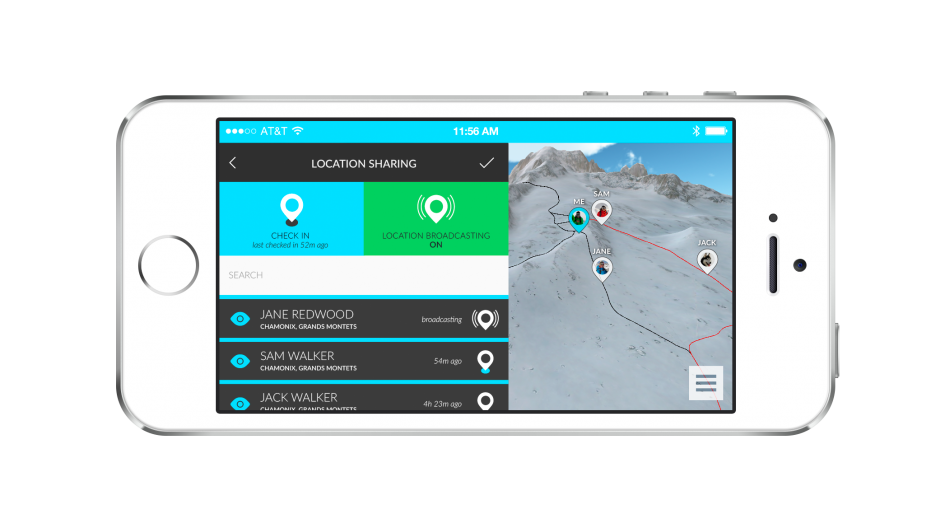 Currently FATMAP is live for Chamonix, Verbier and Zermatt and soon to be live in Tignes and Val d'Isere , Where next? Can you tell us which other resorts you plan to encompass in the future?
We're already working on the 3 Valleys, Les Arcs, La Plagne, more resorts in Switzerland as well as the US.  Watch this space!
Which resort is your favourite and why?
Dave:- I have a particular soft spot for Alagna, Italy. The off-piste terrain is just incredible, but it's not overrun with people so you can find fresh tracks in a truly spectacular setting. And it can be dry for long spells, but it has these periodic enormous dumps of snow, when it becomes just awesome. The town itself is beautiful and unspoilt, but also quirky and it has one of my favourite bars anywhere… though I can't remember the name!
Misha:- Chamonix. It may be a cliché but there is a lifetime of adventure here. You could probably ski a different line every day for the rest of your life.  And with a little effort it's easy to get away from the crowds.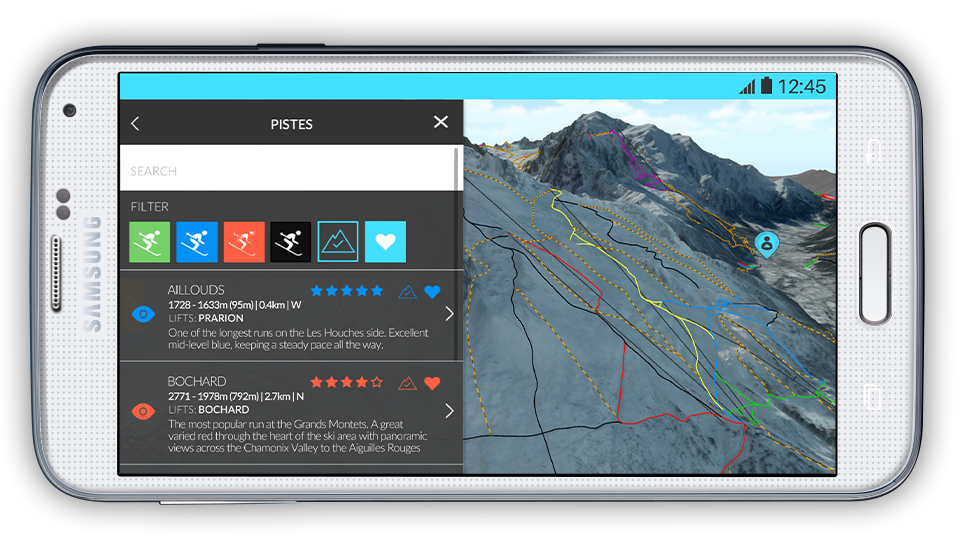 What are you aspirations for FATMAP?
We want FATMAP to be the app that we would want to use ourselves – beautiful, accurate, authoritative, easy-to-use, and entirely focussed on what the user wants and nothing else. As a company, we want revolutionise mapping and give people the confidence to explore.  We want to give people the tools to venture further, safely.
Are there going to be any new features soon, and can you give us a sneak as to what they might be?
We can't give too much away, but there are lots of improvements and new features we're working on including better sharing and community integration, route planning tools, and the ability to share FATMAP tracks with other applications. And beyond skiing, of course, we'll be creating dedicated maps for hiking, mountain biking and trail running too.
How else do you plan to revolutionise the ski industry? Any plans for other app development in the near future?
The first thing we have to do is realise the potential that FATMAP has – we believe it is the beginning of a mapping revolution in itself. We want to ensure that we just keep making it better and better. To do that we will need to keep up with the latest technology, from mobile devices to 3D graphics software, but also to constantly improve our understanding of what users really want to know.  We have plans for more real-time interaction whether that's warning you about lift queues or showing users where there's a table free at a mountain restaurant.  As our community grows we want to use the power of data to help improve the design of ski resorts. And we are working on combining cutting edge avalanche research with our high resolution terrain models to arm people with more information to make better decisions and stay safe. The possibilities are endless.
A huge thank you to Dave and Misha, the founders of FATMAP and their team for answering all our questions. They have also very kindly offered Ski In Luxury clients an exclusive 50% off a 1-year subscription to FATMAP when you book your chalet holiday through Ski In Luxury or Ultimate Luxury Chalets for the remainder of the 2014/2015 season! For more information please contact us directly either by e-mail or by calling +44 1202 203650.

All photos and videos are copyrighted to www.fatmap.com.