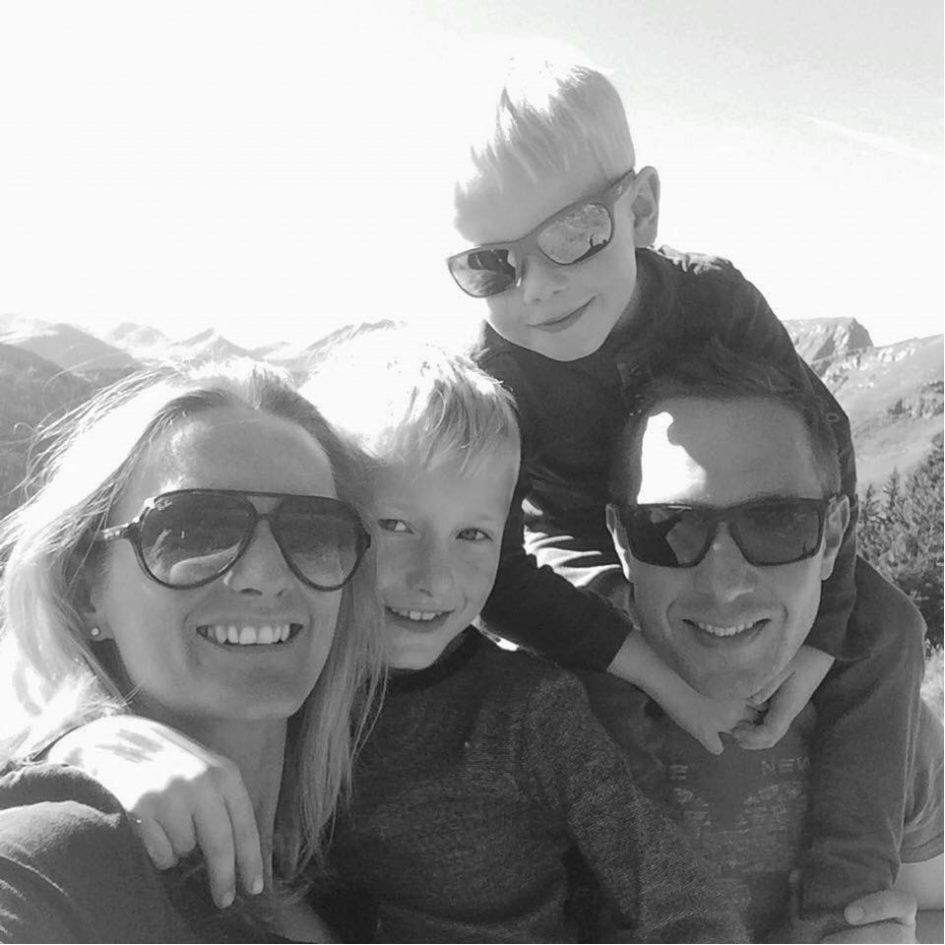 At the end of May the Ski In Luxury team welcomed Paddy Connor, one of our key operators in Châtel. He popped into our office in Bournemouth for a bit of training and familiarisation with Châtel, a resort that he knows very well. For over 25 years Paddy has been skiing in Châtel and after our training session I had a few questions to ask him about the skiing and, more importantly, the beautiful chalets in Châtel that can be booked through us this coming winter.

When I asked Paddy what do you love the most about Châtel?
He couldn't express enough that the sheer range of skiing available is so immense, that even for someone who has skied the area for 25 years there are still many new areas to find each year. Calling it "adventure skiing" he mentions how easy it is to be able to get around all the different resorts in just a few hours. With the snow conditions and wind direction being different every season he says that new spots appear each year to be discovered, whether it's just a short hike off the top, or a morning of ski touring you can always be sure to find new bowls or tree runs that can't be found by the every day skier.
With plenty of great "side country" access in Châtel, it is no wonder that Ski Touring is on the up all over the Alps. Touring is a great way to keep fit and gives a real sense of freedom, being able to explore wherever you fancy, be it with a guide or a group of friends. The ski touring in Châtel will not disappoint.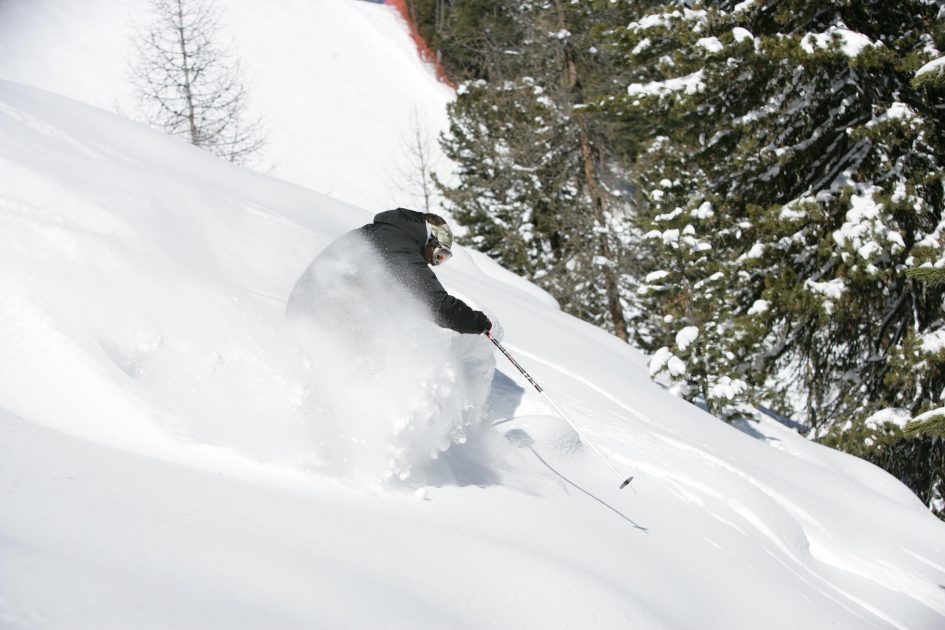 Describe a perfect day of skiing in Châtel?
A perfect day skiing in Châtel would be just a couple of days after fresh snowfall, just after the fresh snow has settled and it is safe to explore the mountain. The day would begin at around 6am, meeting up with his friends at the bottom of resort all geared up with their touring kit (skins, extendable poles, safety bags and a few beers). After watching the sunrise we would head a little off the beaten track in pursuit of fresh lines and great fun.
After a couple of laps in the powder and in need of a recharge we would head to the Goat Village just above the small resort of Les Lindarets. Home to a large herd of goats and several excellent mountain restaurants. La Cremaillere being the favourite. After a long lunch and bit more skiing the group heads to the top of the mountain to watch the sunset over the valley with a few beers before heading back down to resort on the empty slopes.
If you're lucky, the piste basher will have cleared one narrow corridor of perfect corduroy for your final run into town.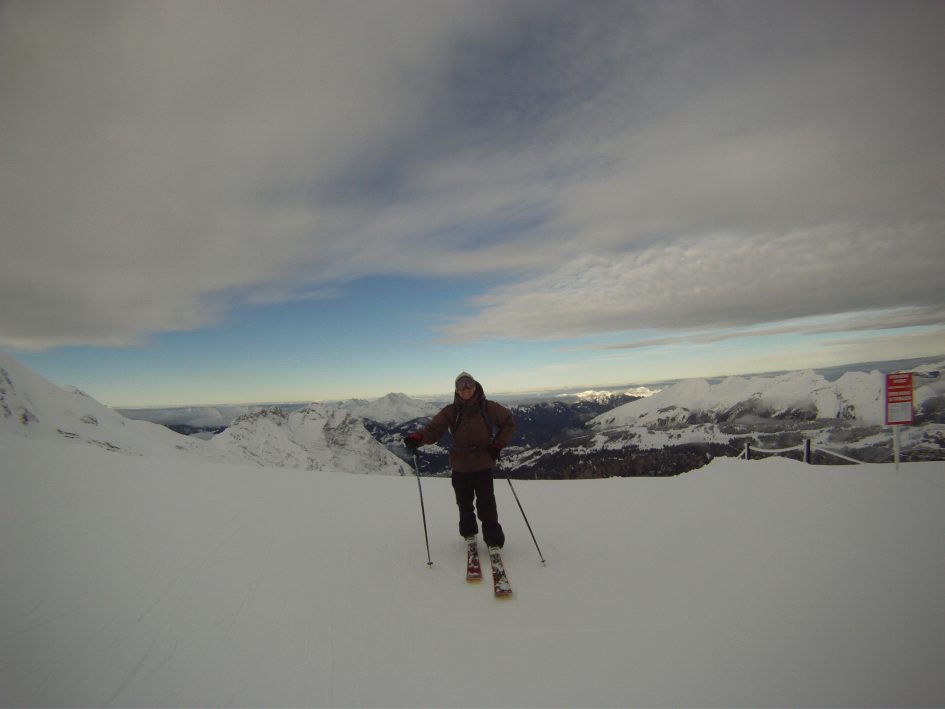 Which type of groups do you feel would be most suited to Châtel?
We have many different kinds of group chalet holidays in Chatel but one that we feel fits the Châtel profile very well is the family groups that we get coming to stay with us in our luxury chalets.
Recently we have had 3 generations of a family coming to stay. The grandparents who stayed absolutely loved it. They were able to be independent using the local shuttle bus system to get around town on their own and they were able to look after the kids to give the parents some freedom to go out and enjoy Châtel and the amazing skiing in the Portes du Soleil without worrying when they had to be back to pick up the kids from ski school.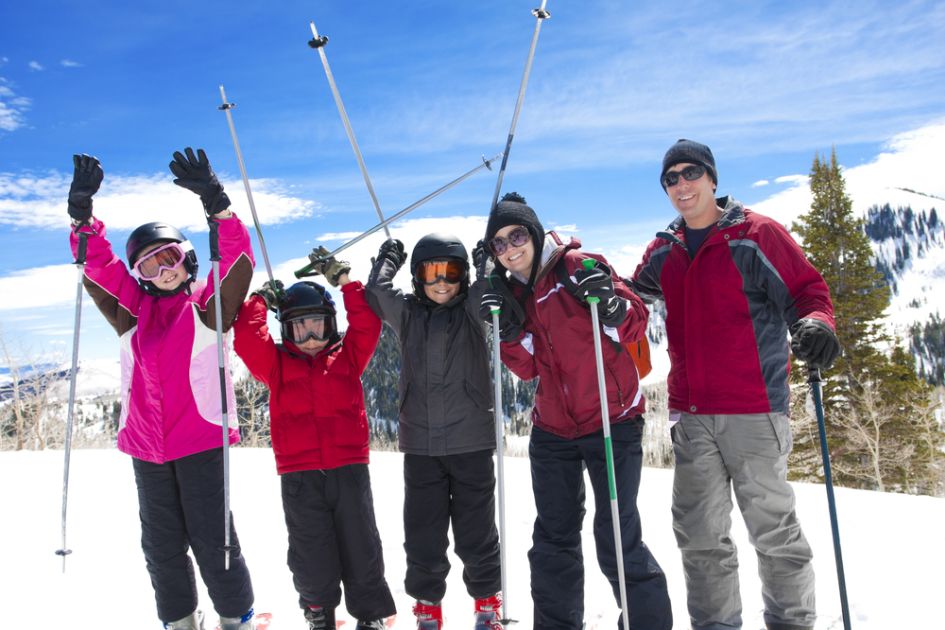 What other activities can Châtel offer to non-skiers?
Châtel has some really good options for the non skiers in the group. One of the ones we really recommend is snowshoeing. Snowshoeing in Chatel is a great way to see the mountain, being able to see the difference between the ski area and the blank canvas that is the surrounding peaks, unobstructed by ski lifts. You can get to a wide variety of spots with your snowshoe guide that you would not normally find when skiing in Chatel, often stumbling upon old mountain refuges to enjoy a well deserved picnic.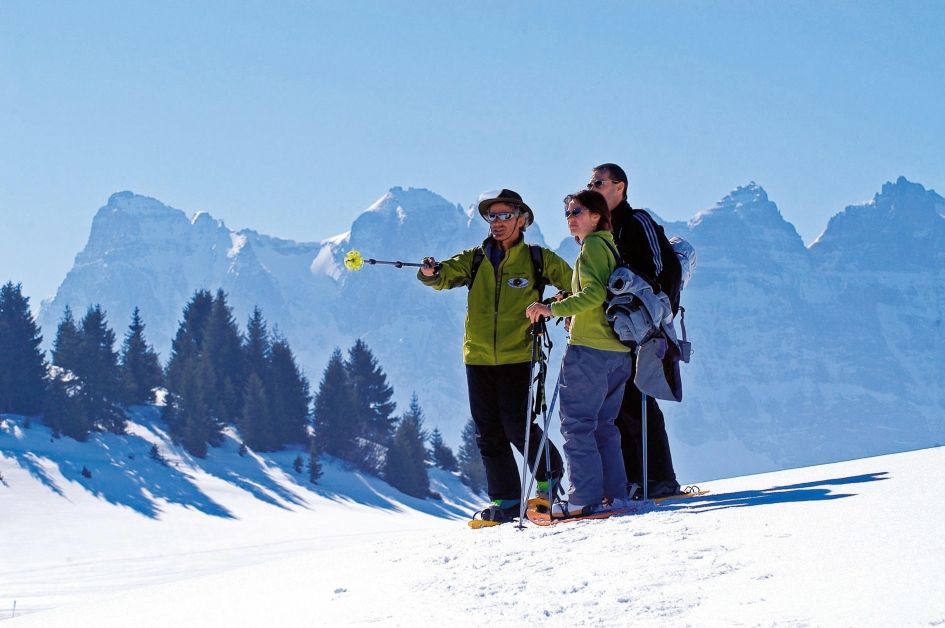 Talk to me about a couple of your favourite restaurants in the area?
We have already touched on one of the favourites in the area being La Cremaillere in the goat village of Lindarets. Being family run and now in the 3rd generation of the family, it is a hot spot for people in the know with the terrace often filled by the ski instructors and their clients. Famous for its plat du jour and friendly service, La Cremaillere is one not to be missed on your luxury ski holiday in Châtel.
Another restaurant that I enjoy visiting in the area is Le Hors Piste. More of a bar than a restaurant but nonetheless serving great food for all types of clientele. With freshly made pizzas for those looking to share a meal or the mouthwatering burgers, Le Hors Piste offers a great atmosphere and very reasonable prices for the area. Dubbed a real local hot spot you might even catch me in there enjoying a well earned après ski beer!


Chalet Neuf du Tenne is the best luxury chalet in Châtel. Purpose built 5 years ago to be the standout luxury chalet in Châtel, Chalet Neuf du Tenne has all the features that one would want in a newly built chalet. With 4 massive en-suite rooms the chalet can comfortably hold 8 adults not to mention the kids den areas in the rear rooms of the chalet which can sleep up to 4 kids.
With skiing being a fairly tiring activity, the swimming pool in Chalet Neuf du Tenne is perfect to relax around with its great views and comfortable poolside furniture allowing the kids to take an afternoon of the slopes if so desired.
The level of service across the board with us is very important as we are a family run business we are very flexible in all aspects of your holiday. We can always change and adapt our menu to suit all dietary preferences and intolerences, also arranging high tea for the kids or perhaps a comfort food evening. The four course evening meals are exceptional, with a varied and sumptuous menu for the week, not to mention the open bar that is the perfect addition to celebrate all occasions or just relax and watch the sun go down from the balcony of the highest chalet in Châtel.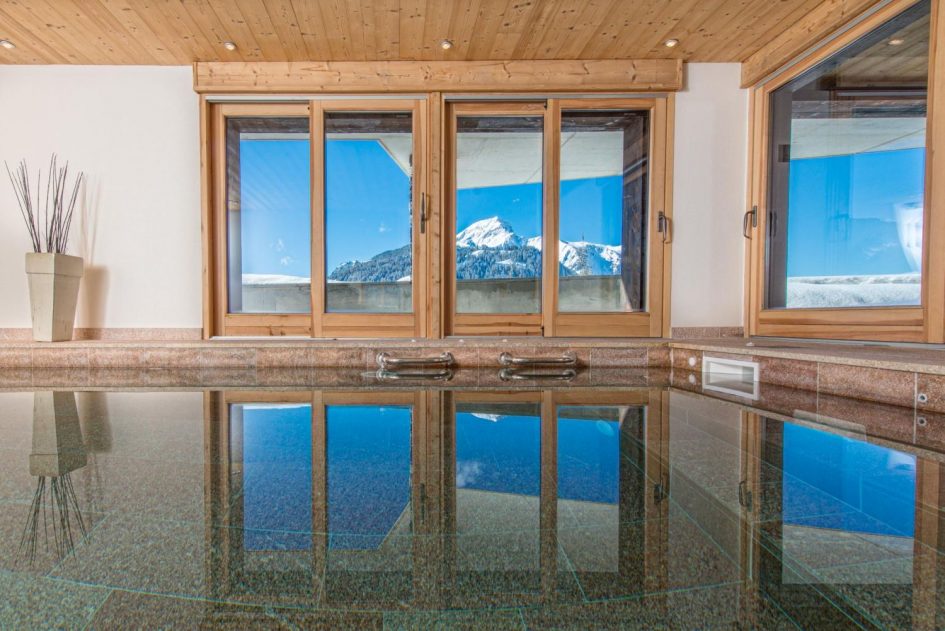 In summary Chalet Neuf du Tenne has to be the best luxury Chalet in Châtel. With all of the features of the property coupled with the excellent service from Paddy and the team, they will ensure your luxury ski holiday in Châtel will be one to remember.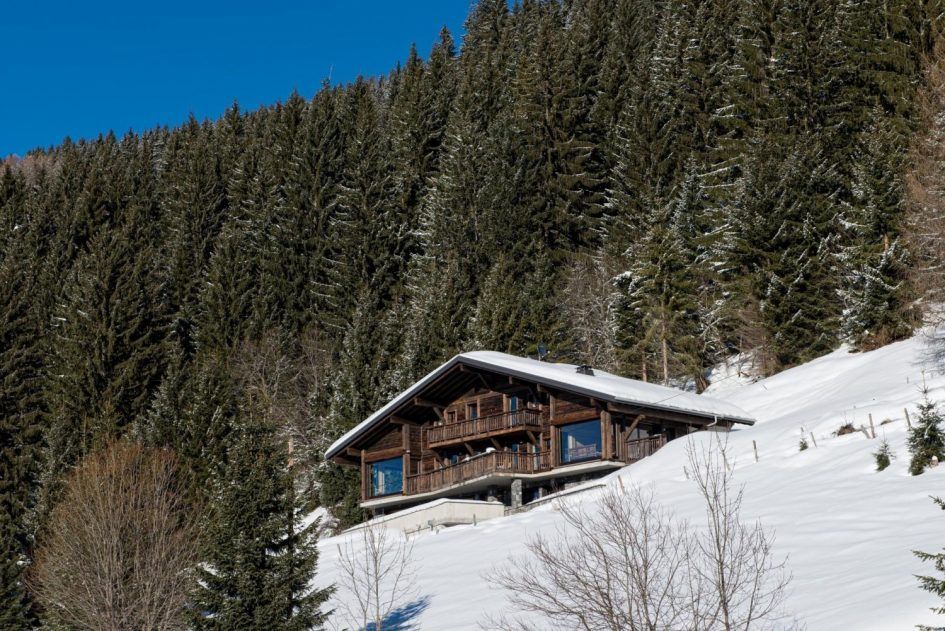 Finally Paddy, what would your advice be for first time visitors to Châtel?
Go around, look around. There is so much diversity all over the Portes du Soleil. With 12 resorts all interconnected you are spoilt for choice on where to ski. There are several circuits you can do just in one day starting in Châtel which take in 8 different resorts in just one day of skiing. Châtel is relatively unknown in comparison to the other more famous resorts such as Courchevel, Val D'Isere and La Plagne but offers just as much skiing. It's better that less people know about Châtel, leaving more space on the slopes and better snow conditions for those of us who are in the Châtel know.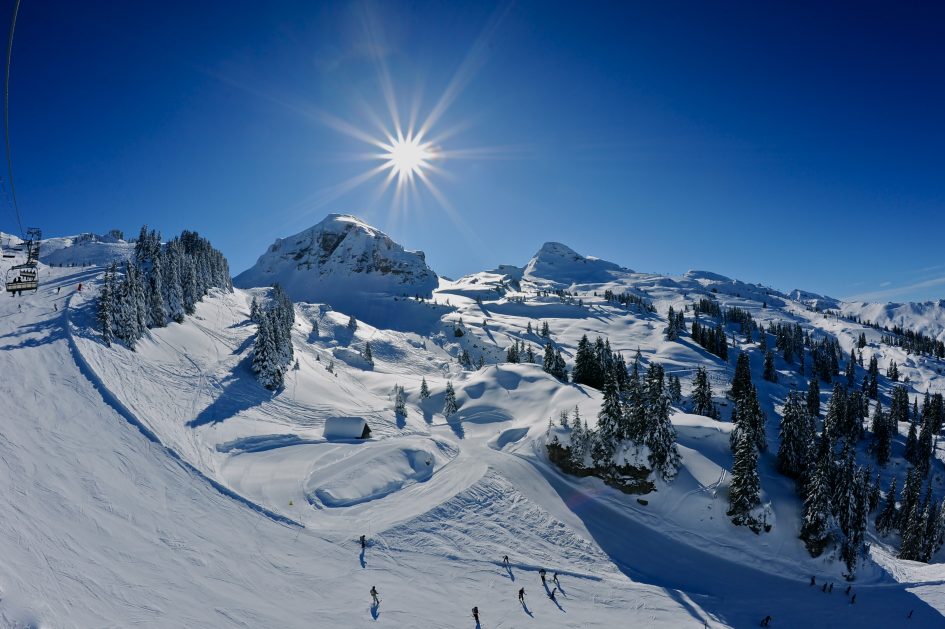 For any more information about our luxury chalets in Châtel please give us a call on      +44 (0) 1202 203 650 or drop us an email.