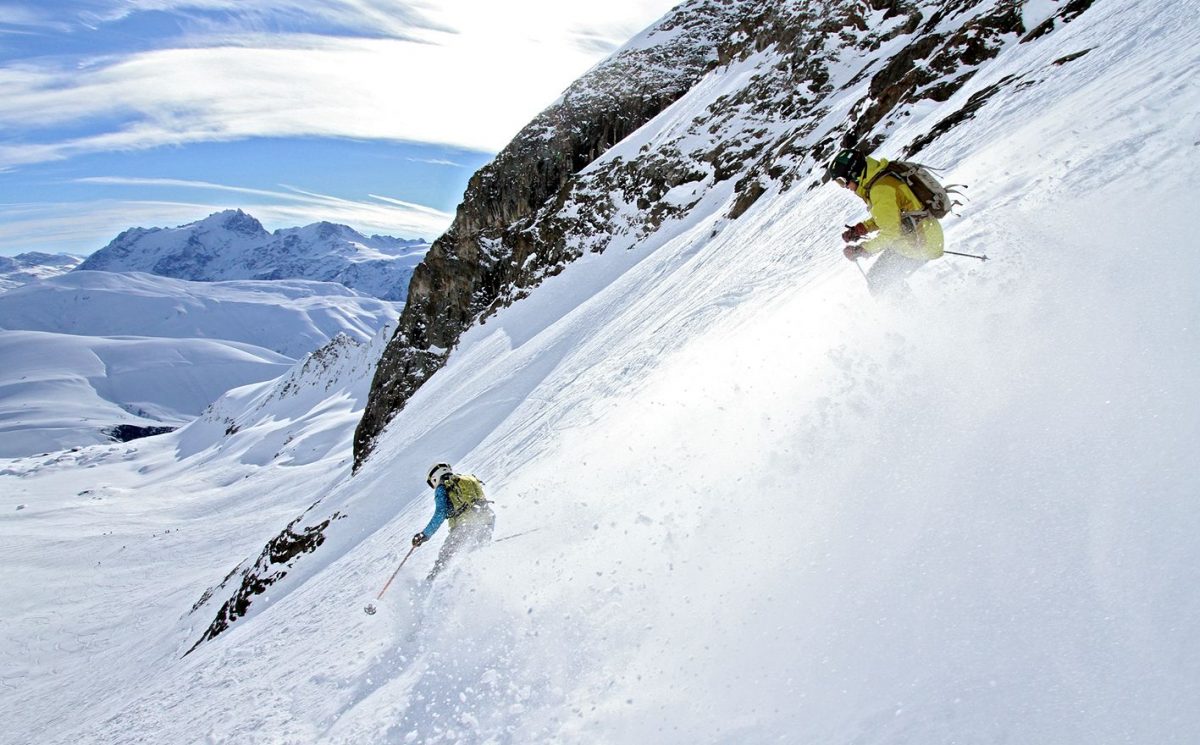 The intermediate plateau is called the intermediate plateau for a reason – your progression curve flattens right out and flatlines for what can end up being ages.
Many of us go skiing every year, pootle about on the same runs and don't actually get any better. But any skier can push the limit of their comfort zone, improve their technique, and enjoy more of the mountain as a result.
We asked some of the top instructors from ski lesson booking platform, SkiBro, for their top intermediate skiing tips for skiers looking to step up to the next level. Whilst some of the intermediate ski techniques are best tried in the company of a ski instructor, others you can happily do by yourself.
Top Intermediate Skiing Tips
1. Get yourself in shape
'It's important to prepare physically for skiing as you'll be using muscles rarely utilised in the rest of your life, especially if you spend a lot of time at a desk and don't get that much exercise. My intermediate skiing tip is to prepare a little before coming on holiday, particularly focusing on their thighs and core. If you can start preparing a couple of months before your ski holiday, that's ideal; but even a couple of weeks exercise can help set up a solid foundation for progression. Various ski fitness exercises can be found on YouTube, and yoga is great for the core – for skiing and almost any other activity.'
'If you arrive in resort with a poor level of fitness your won't be able to push yourself beyond your regular comfort zone. Also, the more fatigued you are, the worse your balance is going to be, and balance is everything in skiing.'
Matteo Independent Instructor in Paradiski
Mountain Ready Workout by Skibro 
2. Warm up
'When people come to a ski resort, getting the body warmed up in the morning is a great idea – particularly if you've eaten (and drunk) a lot the evening before. A simple stretching routine gets the blood flowing and you will really notice the difference when skiing. Minor injuries as well as aches and pains harm intermediate skiers' techniques who instinctively develop bad habits to protect the painful body part. Spend a quick ten minutes warming up and you'll definitely notice the difference'.
Claude, Independent Ski Instructor in Val Thorens and teaching across The 3 Valleys.
3. Go out in all conditions
'Being a fair-weather skier – only going out on cloudless days with the sun out – limits your potential for progression. If you are prepared to go out whatever the weather, your confidence and intermediate skiing technique will improve enormously. If you can get comfortable skiing when visibility is poor or when snow conditions are below-par you'll soon find it much easier to ski better and push your comfort zone a little bit when the sun is out and conditions are perfect.'
'The occasional lesson in these conditions are a good idea, so you can work on specific techniques to handle them, rather than fall into bad/defensive habits that skiers often revert to when conditions are poor'.
Lara, Independent Ski Instructor teaching in Val d'Isere and Courchevel.
Skiing in a White Out by Skibro
4. Deliberately expand your comfort zone: head for the bumps
'Me and my instructors love to ski moguls, with all of our clients. If you can master bumps you can ski anything. If you stick to the smooth pistes you will be uncomfortable in any other type of run. Often our clients are scared of moguls, and it's true that they aren't easy to master, but the range of skills you learn in the bumps is like an accelerator programme for your skiing in general. You learn to make micro-adjustments all the time and to read the terrain several turns ahead, which is the key to good skiing anywhere. Next time you have a 'nothing' afternoon ahead of you and the pistes aren't great to ski, seek out some bumps and try a few laps'.
'Here's some intermediate skiing tips for somebody seeking to develop their skiing skills and coming to terms with bumps for the very first time. Firstly allow the ski to skid, almost sideways down the hill, like a side-slippy traverse. Then say to yourself out loud: "Up the bump, around the bump". This helps with the timing of where in relation to the bump you are turning. Turn as you are skiing over the shoulder of the bump, so not right on top – and not in the gully either. As the skis turn remember to keep them skiddy! This is the easiest method of speed control to start with and improve your ski turns.'
Matthew from Snow Family ski school, offering private lessons in Verbier.
Moguls by Skibro
5. Plan your attack
'Many skiers cruise from A to B without really thinking what they're doing and get into trouble or hit a hard or icy patch. My skiing tip for intermediates is to try and spend a bit of time at the top of each run and look as far down it as you can see. Give some thought to how you are going to approach it, where you think the best snow will be and where you'll make your turns. You may notice ski instructors make it look easy, and part of their secret is an innate ability to read the slope and find the most pleasant way down. This takes some practice, and the first step is consciously planning your route down. If you're with a friend it is easier, as you can discuss it with each other'.
'Accept that ice is ice and you are going to slide, it is pretty much only world cup athletes that are effectively able to grip on ice. Once you have accepted the fact that it will feel slippy, develop your balance, control the slide by balancing correctly over the skis, and generate the most amount of friction to slow yourself down and feel as much in control as you can.'
'Tactics are: look down the mountain, assess changes in the texture of the snow, smooth patches are often the icy ones, if you can choose to ski the fluffy stuff, look for changes in the snow colour, normally the natural green/blue/grey shades are icy. Don't forget to turn, it doesn't matter what is under your feet, turns generate friction and therefore will give you the feeling of being in control. Generally the ice comes out when a lot of people have skied over the same area of a piste, so look for where the snow has been pushed to, and aim for that; it is usually towards the side of a piste.'
Gioia, Instructor with Evolution ski school who provide private lessons in Zermatt.
6. Venture off-piste
'Heading off-piste and enjoying a bit of an adventure away from the crowds isn't reserved for the guys you see in Warren Miller films, intermediate skiers can get a whole lot out of the off-piste as well. Off-piste simply means away from the groomed runs, it doesn't have to mean extreme slope angles or a metre of fresh powder. Gentle, uncrowded slopes after 10cm of snow are an absolute joy to glide along and will unlock sensations you didn't know existed.'
'Likewise, skiing spring snow (firm snow that is softened by the sun, also called corn snow) later in the season on gentle slopes is no more difficult than skiing on piste. If you time it right, the sensation is just like skiing on velvet. It's important to do this in the company of a local instructor or guide because if you time it wrong it's no fun. Too early and the snow will be very firm, too late and it will be too soft and potentially dangerous'.
Martin, guide from St Anton who specialises in introductory off-piste courses.
Piste to Powder Mountain Guides in St Anton by SkiBro 
We hope SkiBro's top intermediate skiing tips have helped you feel confident in progressing your skiing technique to intermediate. We recommend taking an instructor or guide to implement some of the skiing tips above.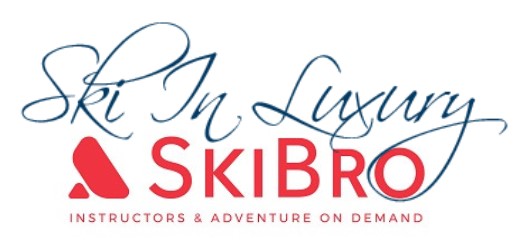 If you need any further help with booking an instructor or guide, or even choosing your luxury ski holiday accommodation, please do get in touch on +44 1202 203650 or send us an email.