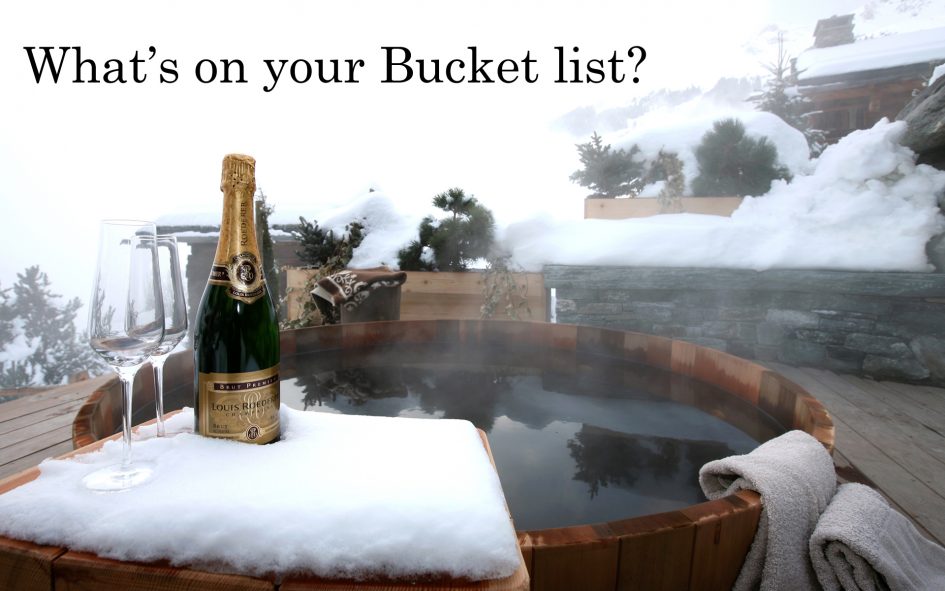 "Every man dies – Not every man really lives." – William Wallace.
I read this quote recently and it really got me thinking, have I lived?
In the office last week Andy asked me how old I was and it took me a while to work it out. I had only celebrated my birthday a couple of months ago but I could not recall how old I was. Why? Does it matter these days? Age is but a number, isn't it? I did some quick maths and worked out I was 28. In my lifetime I have been very fortunate to travel to some jaw dropping destinations and have experienced activities that really got the adrenaline pumping through my veins, yet I feel I haven't accomplished everything I want to achieve. The world is so vast and the list of activities and sights to see is endless. With this in mind I decided to write myself a bucket list.
Intrigued by what I was undertaking, my girlfriend, Rachael, also took a wander into the land of dreams and she too decided to make a list of her own. We decided to write it completely independently and would then compare the results afterwards.
After what seemed like 10 minutes but in reality was probably closer to a couple of hours we each had a long and satisfying list of hopes and visions. We had a couple of matches but, by and large, our selections were very personal to us and unique. What really stood out to me though was how many of these activities could be experienced in a ski resort on an annual ski holiday.
Fly in a Helicopter
These days the whirring sounds of a helicopter's rotor blades are as common in a ski resort as the sound of the bleeps of a GoPro. Why is that? We all know that they are there to serve an operational purpose like airlifting an unfortunate casualty from a remote location, but they are also very much utilised for their recreational benefits.
A dream of mine has always been to go heli-skiing. My love for skiing is as much about the peace and tranquillity of getting away from the city and into areas of staggering beauty and utter breathlessness as it is about the thrill of skiing itself. To soar up and see this panorama from the air just seems like such a magical experience and one I am determined to fulfil sooner rather than later. The flight is just the start of the adventure though.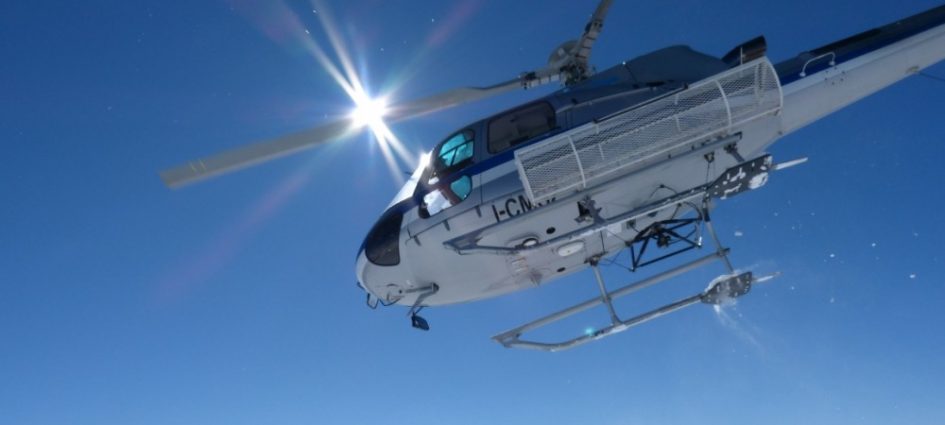 The best part of a snowstorm or a white out day is knowing that when the storm has passed you will be left with fresh powder to go and attack and enjoy. Heli-skiing allows you this opportunity but without the need to rely on inclement weather conditions. To pitch up on the side of a deserted mountain with only a chilling wind for company and mile after mile of untouched snowfields covering the horizon sounds like my idea of heaven.
For the best heli-skiing opportunities you are best heading over to North America. In North America, a helicopter can drop you just about anywhere you fancy where you can ski between the trees down a vertical drop off a mountain. In Europe, the sport has much tighter controls and fewer drop points but it still offers the thrill of going off the usual beaten track. If you really want to experience heli-skiing but aren't keen on heading over the pond then Switzerland tends to offer the best opportunities in Europe where regulations aren't quite as tight.
If you are looking for the buzz of riding in a helicopter and taking in the stunning vista but don't feel confident enough to head in to the backcountry, then how about taking a heli transfer to your chalet? Transfers are often a means to an end and are seen as a necessity but they don't have to be that way. They can be as much a part of the holiday as the skiing itself. This is something that we can help you arrange in advance.
Take on a Bobsleigh Run
My favourite film as a child was Disney's Cool Runnings. There was something about the film that just made me smile. Was it the lucky egg or just the fact it was loosely based on a true story? Whatever it was, it made me determined to take to the ice track myself and experience bobsleighing. I was lucky enough to experience this whilst working in Austria. The Olympiaworld run in Igls hosted the Olympic bobsleigh in 1964 and 1976 and today just about anybody can give it a go. The thrill and ecstasy of hurtling down an ice track at speeds approaching 75mph means even the most extreme of adrenaline junkie will find their heart pounding.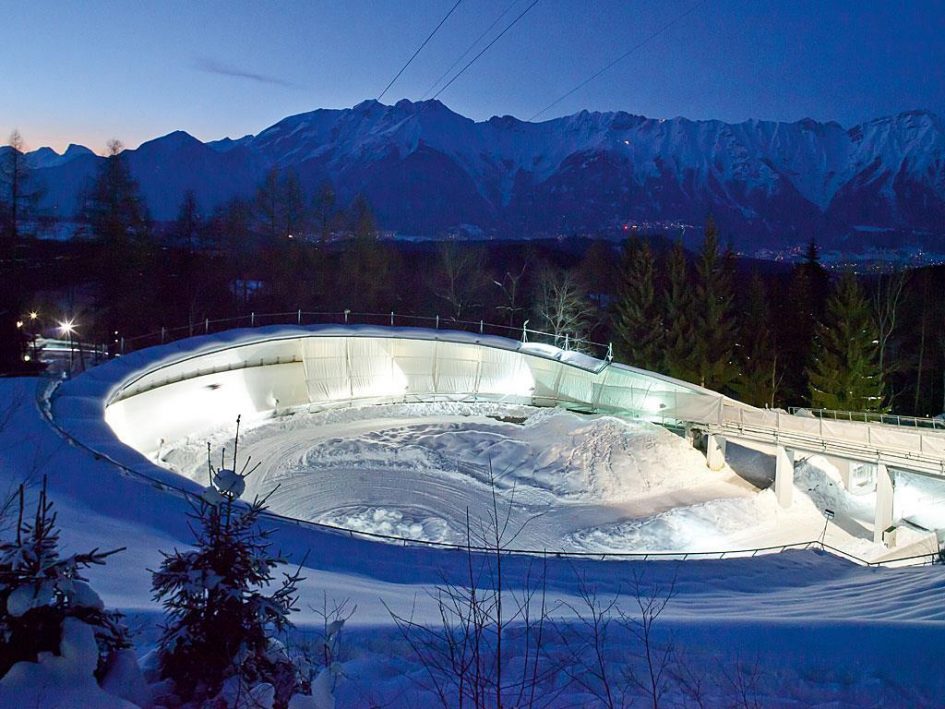 The track is just a short distance from the city of Innsbruck meaning it can be accessed from most of the Austrian ski resorts that we offer. If you are staying in France then La Plagne was the host venue for the Albertville 1992 Winter Olympic bobsleigh competition and also offers you the chance to enjoy this exhilarating sport.
Paragliding and Speed Riding
Rachael and I met whilst living and working in the resort of Olu Deniz in Turkey, this is one of the world's best known destinations for Paragliding so we were both fortunate enough to experience this first hand whilst living there. The thrill of floating in mid air and soaring like a bird is always difficult to describe.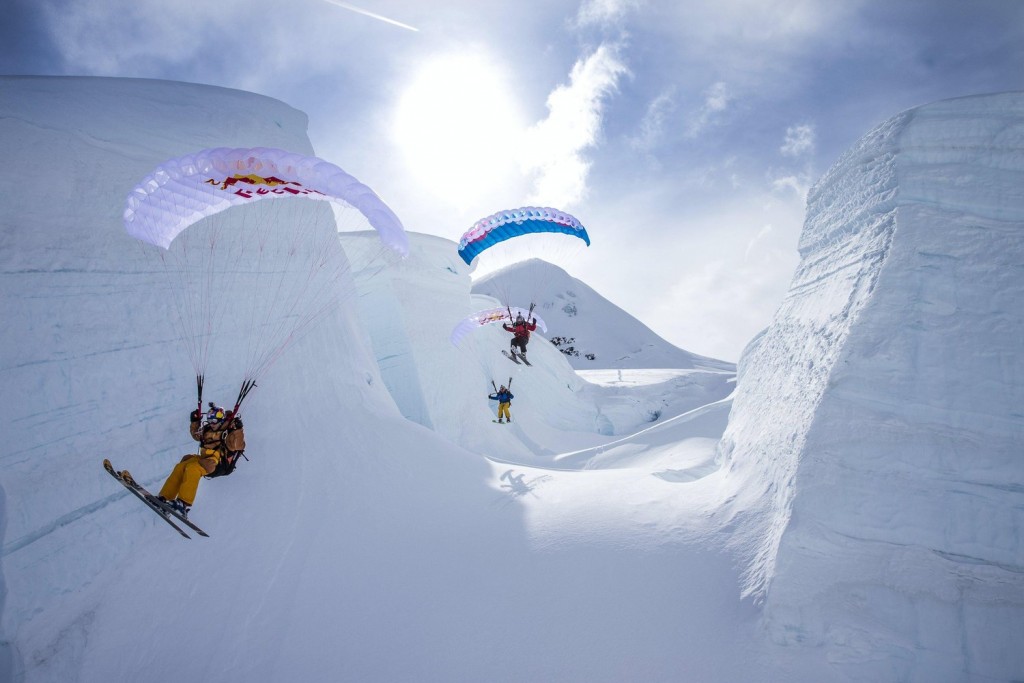 What neither of us have experienced is the combination of paragliding and skiing which has the typically extreme name of Speed Riding. Speed Riding is very different to its Paragliding cousin. The aim in paragliding is usually to ride the thermals to try and get as high as possible to make the flight last as long as possible, Speed Riding is almost the complete opposite. After leaving the mountain you sweep down as close to the snow as possible, the closer the better, and with your skis on you skim the snow at great speed.
Most resorts these days offer paragliding, but Speed Riding is a little more specialist and is usually undertaken more by solo professionals than tandem skiers, but there are still destinations where you can enjoy this opportunity in tandem with an experienced speed rider. Resorts where you can tandem Speed Ride are quite few and far between, but Grindelwald in Switzerland is one such place.

A great location to experience the thrill of Paragliding is the French ski resort of Chamonix. As Chamonix sits in a fantastic location at the foot of Mont Blanc and borders both Italy and Switzerland it means that you can experience fantastic views and truly appreciate the sheer beauty of the landscape beneath you. To read more on Speed Riding, check out our previous blog post.
Relax in a Hot Tub Sipping Champagne Whilst Stargazing
Who doesn't enjoy the finer things in life? Luxury is a hard word to define as it has personal meanings to the individual concerned. To Rachael the idea of luxury is a dream she has always wanted to indulge in, relaxing in a chalet with a hot tub whilst enjoying Champagne with just the moon and stars lighting the night sky. There is something very magical about this image and I'm sure that many of you reading this have already been fortunate enough to have experienced it.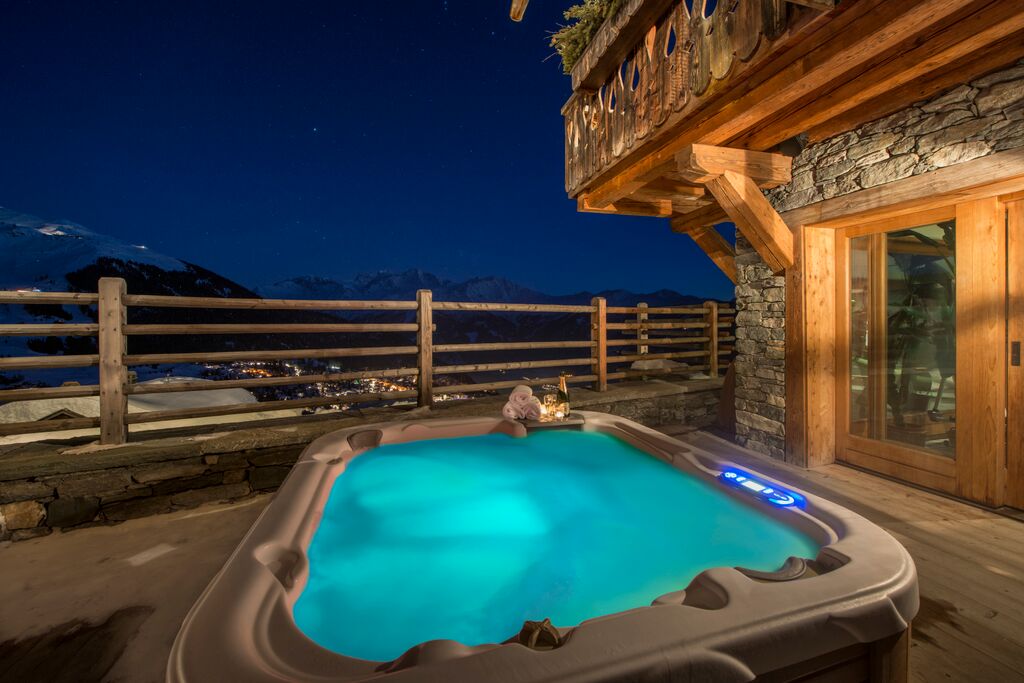 Most of us will have had a tough day on the slopes, covering as much distance as possible, taking in as many slopes as the clock will allow, and come the end of the day all you want to do is kick back, relax and soak those aching bones. Staying in a chalet with a hot tub is by far the best way of achieving this. Whilst it is bitterly cold outside the body is warm, cosy and relaxed. Snowflakes fall gracefully on the only skin left exposed to the elements. As you look around taking in the white panorama, some of you will feel that this really can be defined as luxury.
Ski In Luxury offer a number of luxury chalets with hot tubs, but there is one that really stands out to me. The Backstage Chalet in the Swiss resort of Zermatt has a hot tub right in the heart of the chalet, nestled by the roaring fire. At the touch of a button the panorama changes completely as the hot tub is hydraulically lifted through the roof of the chalet allowing you to experience the hot tub both indoor and out. Views of the warm fireplace are swapped for the magnificence of the Matterhorn at the touch of a button.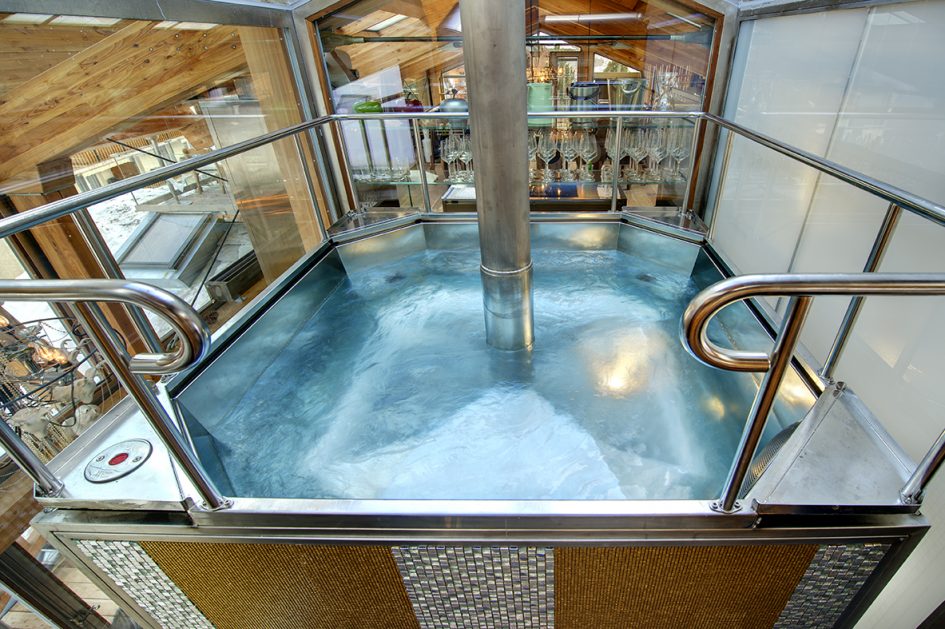 At 28 I am by no means old and will hopefully have many years left to experience the un-ticked activities on my list. What I will bear in mind though is how many of these great activities I can experience the next time I don the woolly hat. Resorts offer so much more than just skiing and snowboarding these days. They offer us the opportunity to fulfil our dreams.
So these were snippets of mine and Rachael's lists, but what do you have on yours and which of them have you been able to experience in ski resorts? I would love to hear about them. Get in touch to share what you have already been lucky enough to experience, or what you have on your agenda for your next holiday. Let me know on the Ski In Luxury Facebook page.
If reading this has got you thinking about your next luxury ski holiday or you are looking for ideas on where you can carry out the activities on your bucket list then give us a call on +44 (0)1202 203650 or send us an email.