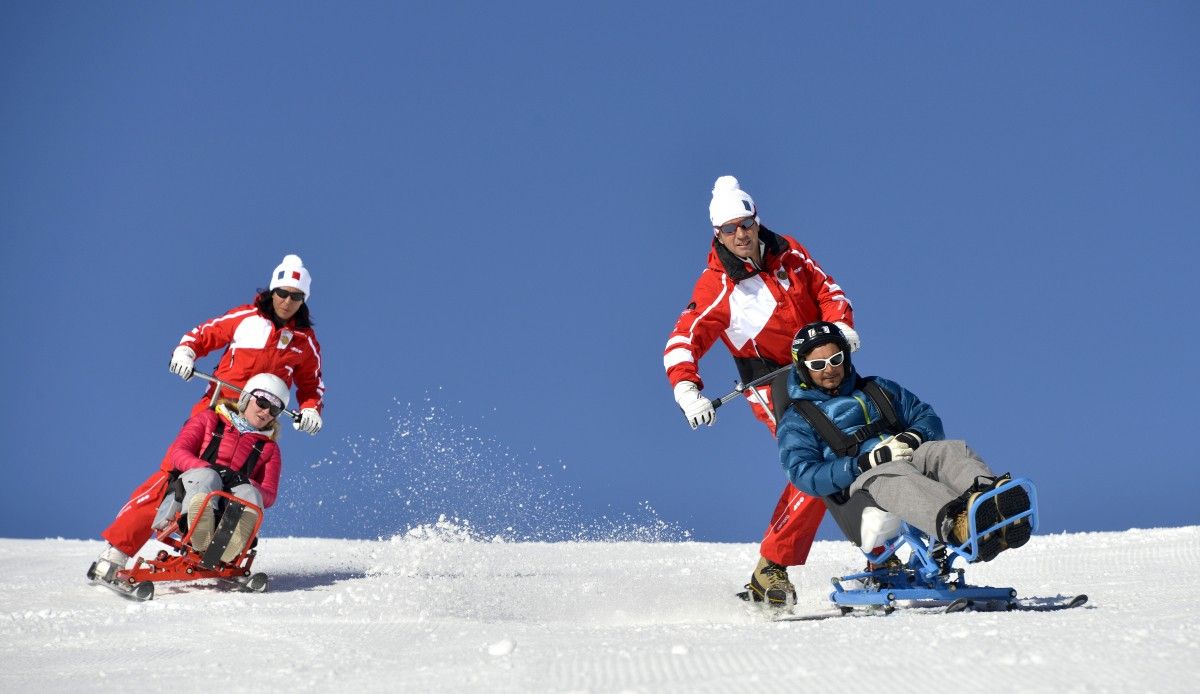 Skiing is a great sport for people of all ages and abilities as well as for people with limited mobility. With disabled skiing a popular pastime across the globe, more and more chalets are becoming even more accommodating to different peoples' needs. We now have a new feature on our search engine so you can search specifically for disabled friendly chalets. In this blog, we are introducing some of our favourite accessible ski chalets!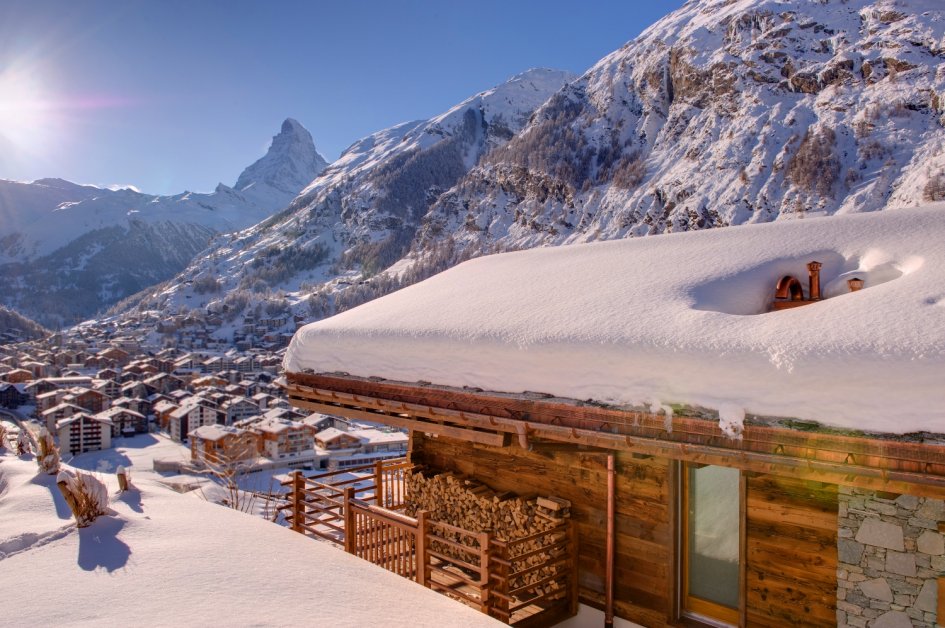 Chalet Maurice is a fabulous catered chalet in Zermatt sleeping up to 12 guests. This chalet is very modern and spacious and would be the ideal chalet for a disabled ski holiday. The chalet is located in the Petit Village area of Zermatt and has arguably the best possible views of the Matterhorn. You would normally associate an elevated position in a mountain resort to be a steep stroll down into the centre of town, but Chalet Maurice is reached via a private funicular railway through the mountain, making it easy to access for anyone.
Once in the chalet, there is an internal lift to all floors meaning there is no areas restricted for a wheelchair user. The 6 twin/super king double bedrooms all have their own private bathrooms and some with walk in showers, no steps up! You can be assured a person with reduced mobility will feel confident that they are in a safe and welcoming chalet.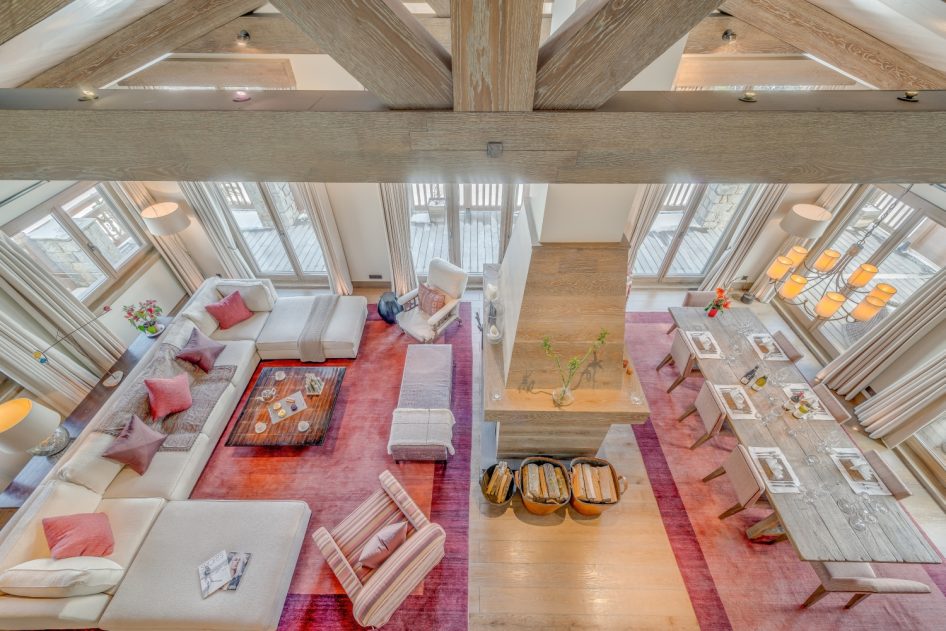 Shemshak Lodge is a stunning ski chalet in the centre of the world famous Courchevel 1850 resort. The Lodge can accommodate up to 12 guests and would be a perfect match for anyone looking for a disabled friendly chalet. The chalet is in an enviable location, with ski in ski out and walking distance to the centre of town. If you would rather be driven into the bars, restaurants and boutiques, then this is not an issue as the chalet has in resort chauffeur service included.
In the chalet, there is an internal lift taking you up to each floor of the chalet. The rooms including the bedrooms and bathrooms are all very large, making moving around the rooms very easy. Shemshak Lodge also has amazing indoor wellness facilities, so if you didn't fancy having a full day on the pistes you have a very handy alternative.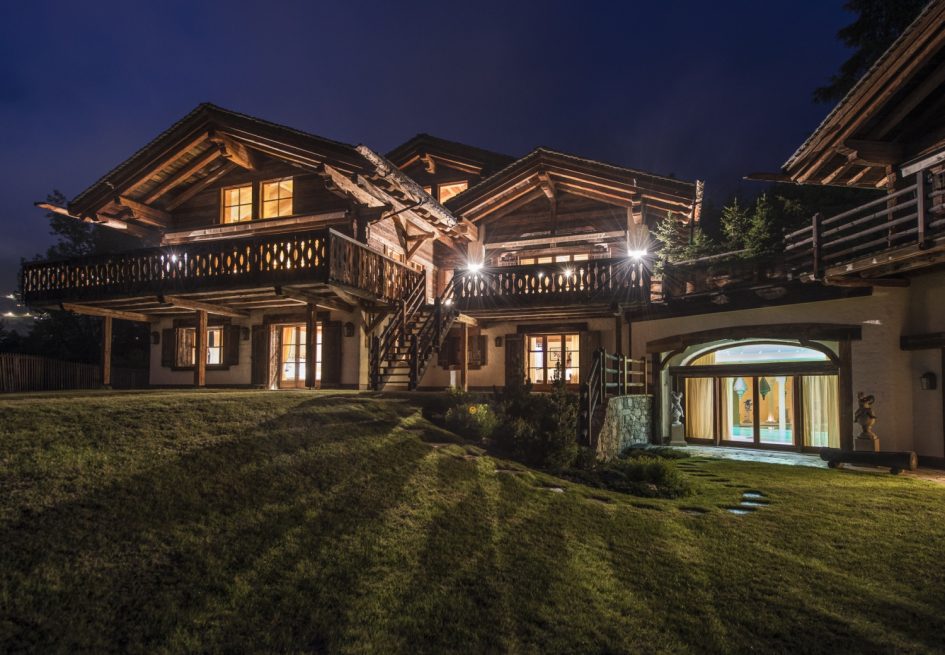 Chalet Bella Coola is located in the heart of Verbier, with shops, bars and restaurants only a short distance away. The chalet can sleep up to 10 guests and is a great option for your next adaptive skiing holiday. The chalet includes a dedicated driver service, so you can be dropped off and picked up if you didn't want to walk into the village centre. They can also drop you off right next to the ski lift and pick you up after a long day enjoying the pistes.
This wheelchair accessible ski chalet in Verbier is entered through the garage where there is an impressive entrance hall. From here you can take the elevator to the ground floor which has the wellness area, and sleeping quarters. Using the elevator, you can then go up to the first floor which has a large open plan living room and dining area. The chalet has a fantastic team of staff and the pre-arrival concierge team who can assist you to make sure your stay is as easy and hassle-free as possible.
Chalet Spark is a fantastic newly-built chalet just a short walk away from the centre of Meribel and the ski pistes. This luxury chalet is a superb option for a ski holiday for a person with disabilities. The chalet is accessed on a gentle slope just off from the very popular route de la Renarde, which is very popular for ski chalets in Meribel, and there are no steps into the chalet.
Once inside there is a large lift to take you between all floors. The chalet can sleep up to 10 adults and 2 children in very modern and spacious rooms with en-suite bathrooms with wide doors and no door frame lips on the floor. The living space is an amazing room for anyone with limited mobility as the hard wood floors and open plan style means it is easy to move about in. You are not limited to only certain areas you can use in Chalet Spark! There is a great wellness area including massage room in the chalet, so if you're worn out after a long day on the slopes there is the perfect opportunity to relax. The chalet also has a great south facing terrace for anyone choosing not to go out for the day.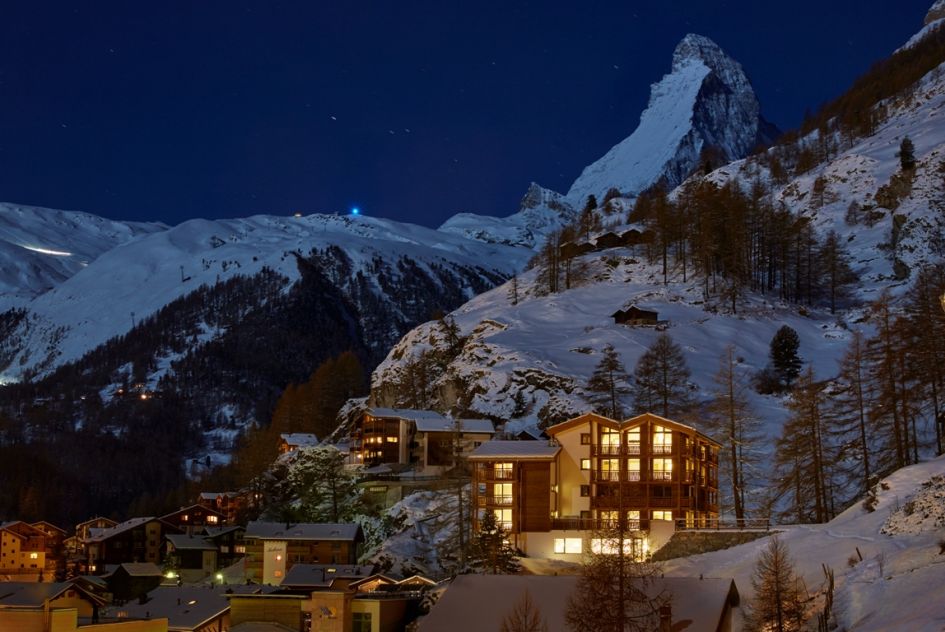 Apartment Idyll is a luxury penthouse apartment which offers amazing views of the Matterhorn. The penthouse sleeps up to 6 guests in 3 fabulous en-suite bedrooms. The La Vue Chalet is accessed by a private underground lift from the village centre. Zermatt is also a very accessible ski resort for wheelchair users with wheel chair friendly restaurants, gondolas, trains and toilets.
The penthouse Idyll itself has a lift that goes straight into the apartment and very spacious modern rooms. The advantage of Apartment Idyll is that it has all the privacy of a private holiday apartment, without giving up the traditional hotel service. The apartment is offered on bed and breakfast service and has access to great wellness and spa facilities. The concierge team are also on hand to help assist you with any further requirements and can arrange a private chef to cook in your own apartment kitchen. You are sure to be well looked after here.
There are many chalets accommodating for people with disabilities across different resorts. Whether you are looking for something with a central location, limited steps or a chalet with a lift, we can help guide you in the right direction.
You can use our disabled friendly chalet search engine or visit our Luxury Disabled Friendly Chalets page to help you find a chalet for your next disabled skiing holiday. Alternatively, if you would like to give us a call on +44 (0) 1202 203650 or send us an email we will gladly assist you with your search for the ideal chalet for your holiday!