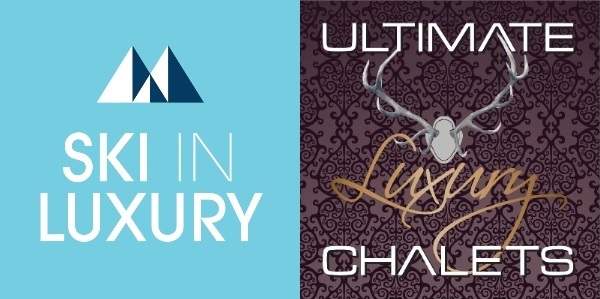 At Ski In Luxury and Ultimate Luxury Chalets we are very excited to be able to welcome not one but two new members to our sales team! Gavin and Will bring with them a wealth of experience and bundles of enthusiasm! Both are avid skiers and have written a little introduction to themselves so that you can take your pick on who you want to find your perfect luxury ski holiday!
Introducing Gavin Buckingham
Hi, I'm Gavin, I am very excited to be joining the team at Ski in Luxury and Ultimate Luxury Chalets. I have been working within the travel sector for the last 6 years and after a brief spell in another industry, it feels great to be back.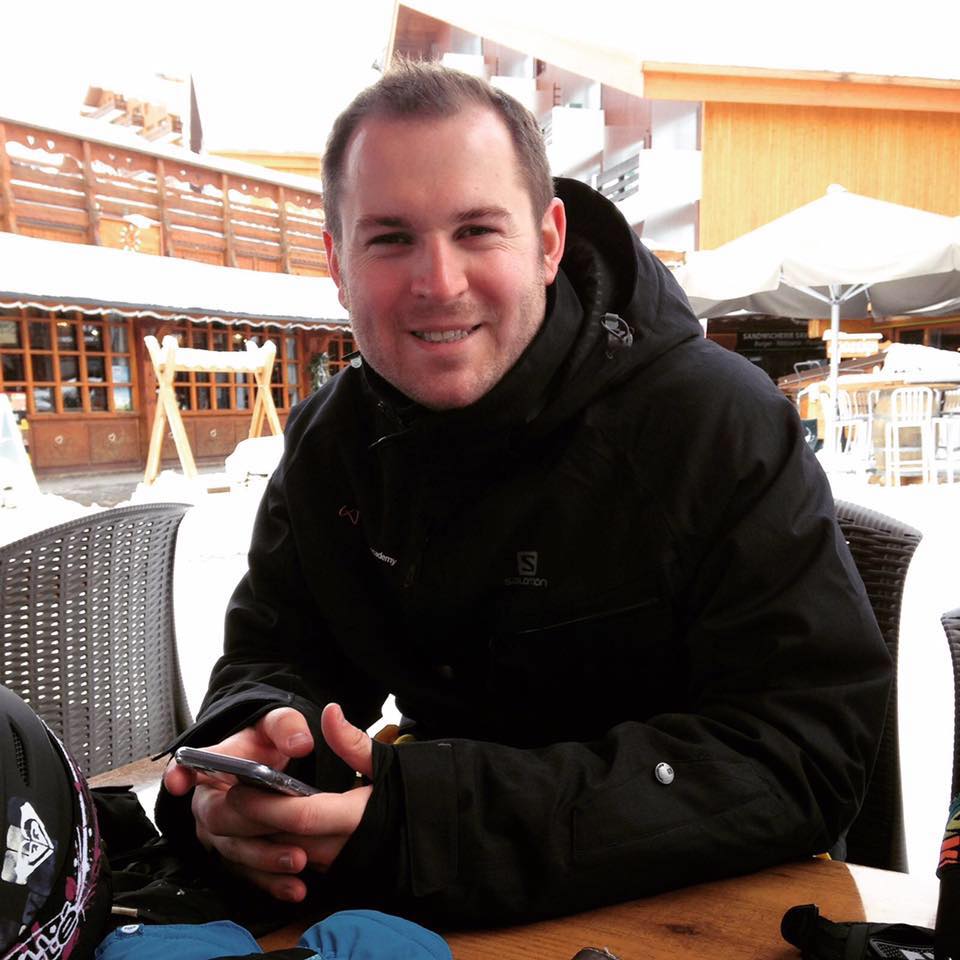 The travel industry is something I am very passionate about. I enjoy experiencing different cultures and destinations. I spent 4 years working in the tourist destinations of Olu Deniz and Kusadasi in Turkey and spent a ski season living and working in the small Austrian ski resort of Niederau. Although I had skied a couple of times before this, this is where my love for the mountains began. There is something truly magical about being in the mountains that is so hard to describe to those who have not experienced it. The feeling of complete tranquillity on a freshly groomed crisp run first thing in the morning is one that brings a smile to my face just thinking about it.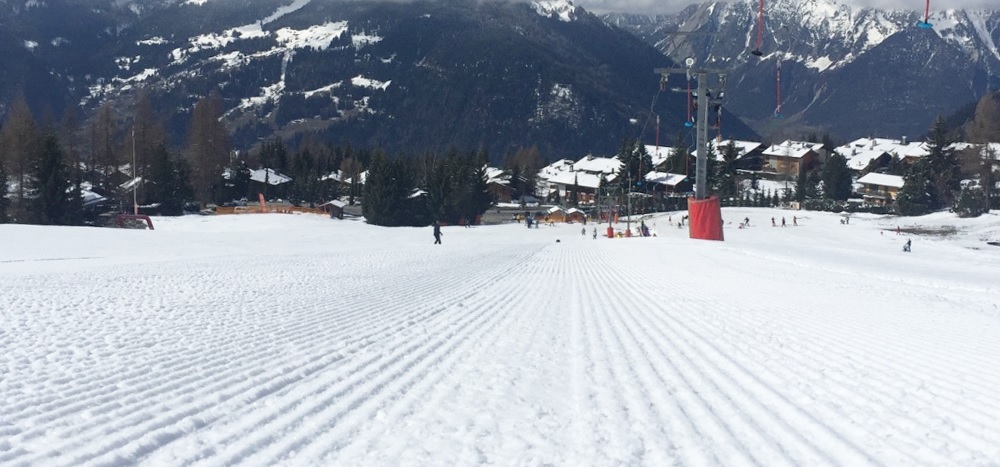 My main ski industry experience comes from working as Corporate Ski Specialist for a short break ski specialist where I gained a wealth of experience of the different resorts and ski areas. This role allowed me to visit a number of great resorts, most of which we offer at Ski In Luxury and Ultimate Luxury Chalets. These trips allowed me to sample the skiing and differing charms of each of the different ski resorts and ski regions, including The Portes Du Soleil and Three Valleys in France, and a couple of Austrian and Italian resorts. Resorts and ski areas that I have visited but not been lucky enough to ski are Chamonix and The Paradiski ski area in France and The SkiWelt ski area in Austria.
I first starting skiing with the school aged 16 in the resort of Courmayeur which is in the shadow of Mont Blanc in the Aosta Valley, Italy and haven't looked back since. Although admittedly not the most technically gifted skier I enjoy a quick blast down an icy black run as much as I do a long cruise down a wide open blue. Most of my skiing these days is experienced with my girlfriend who is still very new to the sport, this means my time is mainly spent on long green or blue runs, or enjoying the delights of a few après drinks.
My favourite ski resort is Meribel. Whilst a lot of French resorts can be very quirky in their architecture I like the fact that Meribel still has a rustic charm with its small chalets combined with large chalet style hotels, the village still feels traditional. The other main draw of Meribel for me is the fact that it has something for everybody. There are some great après bars including La Folie Douce but also some great places to relax and unwind. The ski area is incredible. Meribel sits in the heart of the 3 Valleys ski area which is the largest interconnected ski area in the world. With over 600km of slopes to cover I found a could ski a different resort each day and as Meribel is in the middle valley it allows you to experience the other valleys and resorts with ease. You can be skiing in Val Thorens and St Martin de Belleville one day and then all of the Courchevel villages the next. Although my favourite resort is situated in France, I still don't think that you can beat the Austrian après scene. The Austrians definitely know how to throw a party.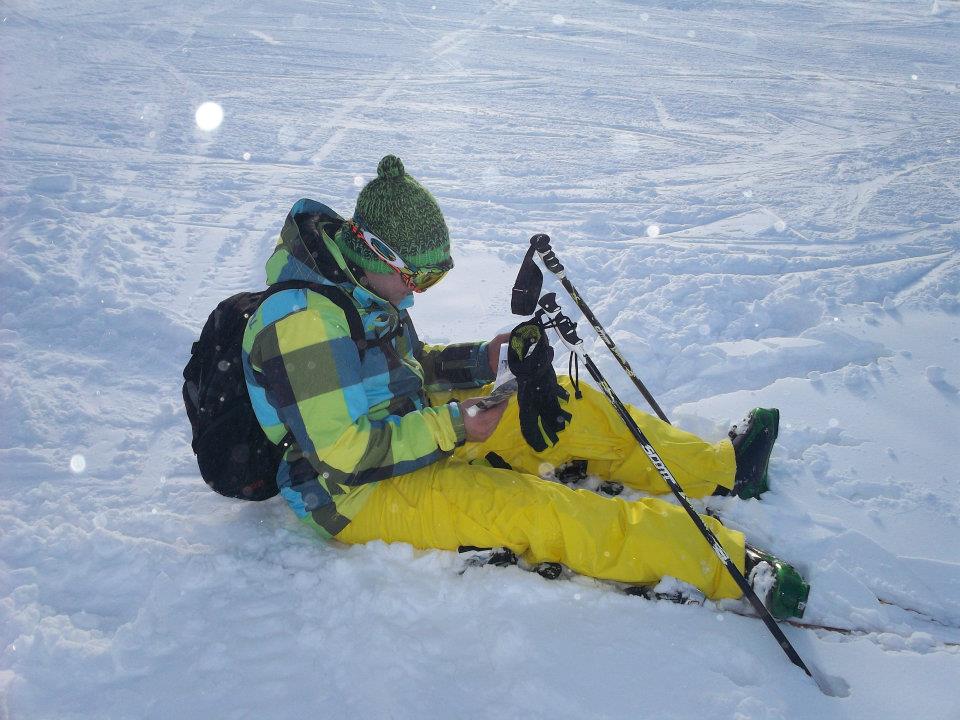 These days I tend to rent a set of carving skis but still have an old pair of twin tip Armada AR7 skis that I use as a trusty and reliable pair of all mountain skis that tend to be able to accept all the abuse that I throw their way. Although they are primarily designed for park use I find they are capable of taking me all over the mountain. They are looking a tad overused these days and could probably do with being replaced but their charms and never say die attitude have made them a trusty companion on my annual ski holiday. My boots are a pair of Atomic Live Fit 130's. I have long, wide feet so finding a pair of boots that would comfortably house my flippers proved very tricky. After trying numerous brands and models I settled on the Atomic's. The flexible membrane on the front edge allows my feet to settle comfortably and combined with a pair of Superfeet insoles they fit like a glove.
I live with my partner Rachael in the New Forest and away from skiing enjoy cycling and socialising with friends and family. Rachael and I both love our holidays and this usually gives me the chance to do a spot of scuba diving whilst she tops up her tan.
I am very excited to be joining such a great team who are all clearly very passionate about the industry. The luxury catered chalets that Ski in Luxury and Ultimate Luxury Chalets offer look incredible and I'm sure that like me you can't wait to experience them first hand. I look forward to getting to speak to you all and matching you with the perfect destination and chalet for your next luxury ski holiday.
Introducing Will Hobbs
My name is Will and I am very excited for the 2016/17 winter season after being appointed as Ski Specialist and becoming a member of the Ski in Luxury & Ultimate Luxury Chalets team.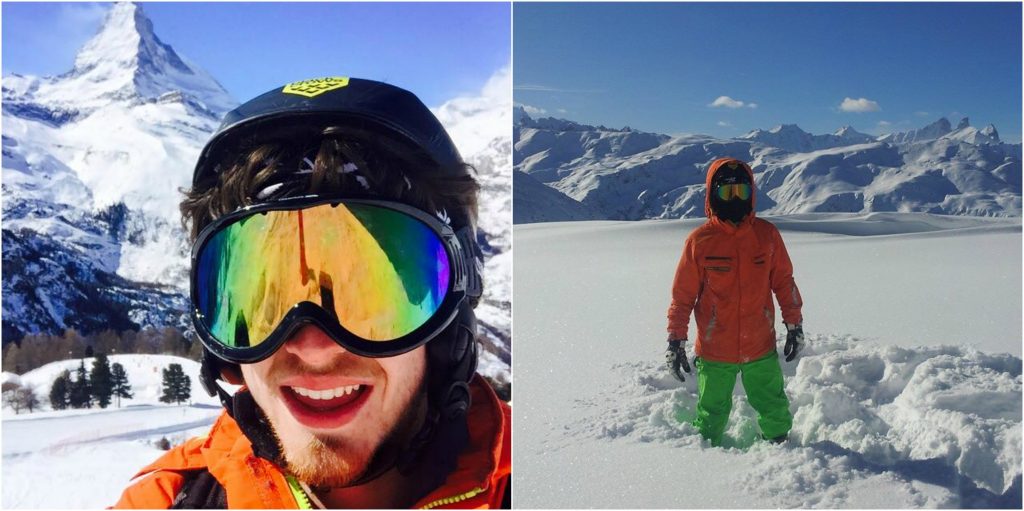 Ever since I can remember the mountains have been a large part of my life, having first put on a pair of skis at the age of 3. Since then it has become a passion that has not left me, having made it my mission to strap on a pair of planks as much as possible.  My earliest memories of skiing start in the resort of Obergurgl, probably causing my parents a bit of a headache trying to pick up winter sports and falling over a lot which for any young child will always end in tears and tantrums!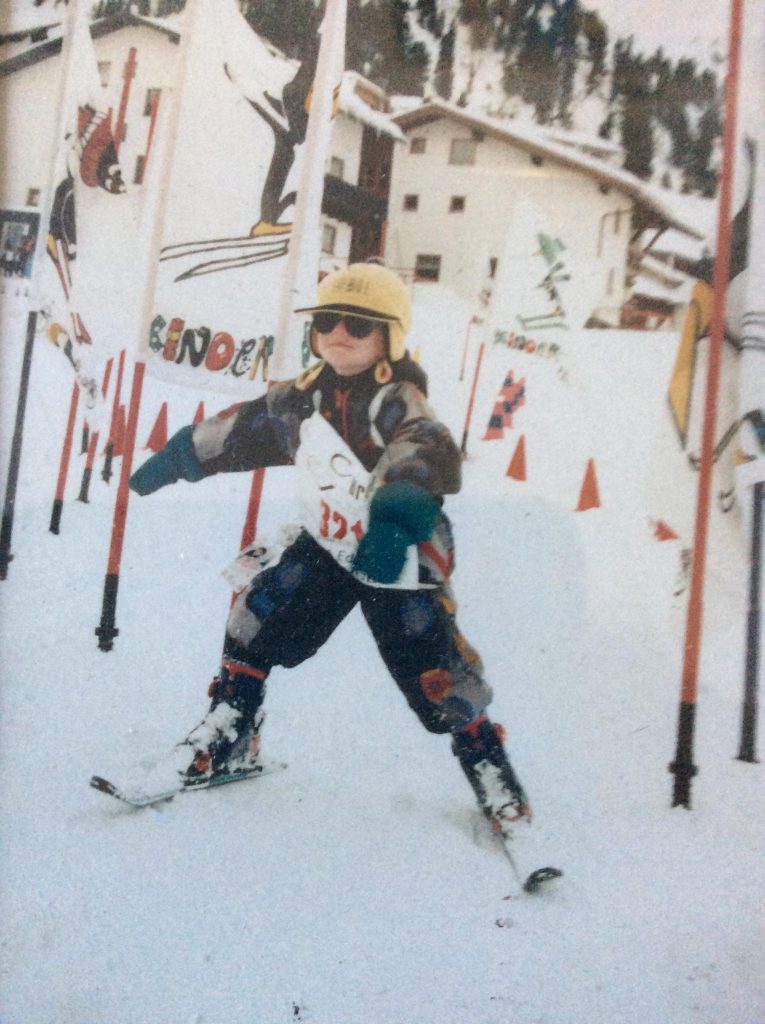 After a few trips and a lot of stress again for my parents, I managed to pick up skiing as well as the obsession for winter sports that comes with it! I have not looked back since, having been fortunate enough to get out to the mountains on a regular basis visiting resorts across France, Switzerland, Austria and Canada, as well as experiencing various self-catered chalets and hotels.
I was lucky enough to do a season in the Chamonix Valley during my University placement year where I spent 6 months over the Winter season 2013/14 working in the little village of Argentière as a part time Chalet host in the luxurious Les Rives d'Argentière. This was perfect as I got to spend a lot of time up the hill with some great skiers who really pushed my skiing ability and by the end of the season was hitting runs and back country powder that I hadn't done before!
Living in Chamonix for the season made me appreciate the mountains immensely, being able to walk outside your door and head up the slopes with a group of good friends was incredible. Having such a great town to live in with an abundance of socialising and apres venues was great, with a few of my favourite local bars being Monkey, La Terrasse & Chambre Neuf, all of which added the icing to the cake. The heritage of this Valley was something that stood out to me a lot as it wasn't just a purpose built resort, but was steeped in history with the town consisting of some incredible old style colloquial buildings. On top of this it was great to have a variance of different areas up and down the valley that provided a different type of challenge depending on what you were looking for or what the weatherman had decided to throw your way!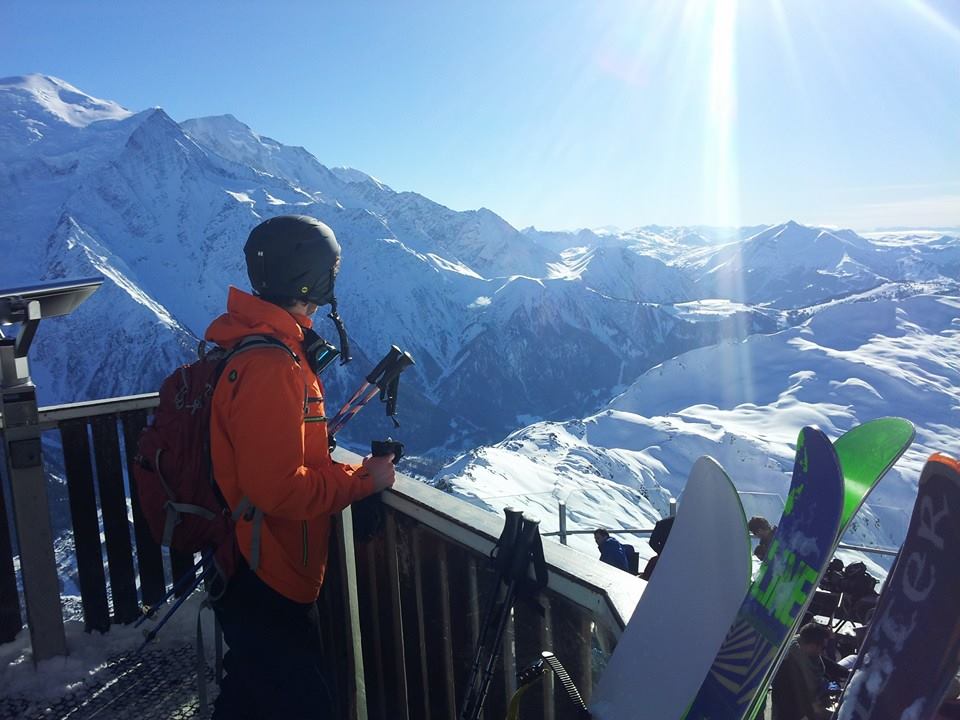 I currently ski on a couple Whitedot R.108's which are great for all mountain riding, perfect for accessing both the deepest off piste terrain or carve into some groomed piste; they are my babies!
My favourite resort by far is Zermatt, offering unbeatable skiing and the opportunity to drop into the Italian resort of Cervinia. The indisputable highlight being the imposing Matterhorn Mountain residing above the resort. My parents had their honeymoon here so we have been visiting for many years and it never disappoints with the wide variety of luxury ski accommodation options, as well as the many gastronomic restaurants, bars and nightlife. It doesn't get much better than flying down one of the many great home runs that take you down into the village to enjoy a cold beer whilst looking up at the incredible surrounding mountains.
When the position of Ski Specialist became available, I did not hesitate to take my chance and here I am. Working in a profession that allows me to be involved with my passion is incredible, and I can't wait to get to know all the amazing properties that are already a part of the Ski in Luxury, Ultimate Luxury Chalets and Villas in Luxury portfolio. Here is to the good times ahead!
To discuss your luxury ski chalet requirements with either Gavin or Will, get in touch with them by email or call our office to become better acquainted on +44 (0)1202 203650.