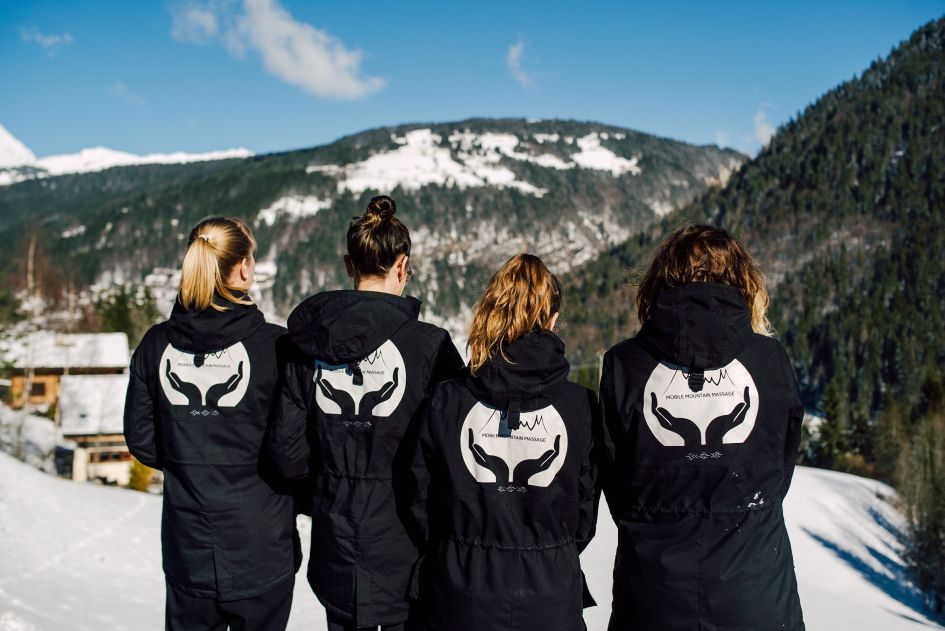 We all know the aches and pains after a day on the slopes. Whether you are a beginner or an experienced skier, there will always be aches from the muscles we otherwise rarely use. Of course, a common way of coping is to sit down for your evening meal in your luxury catered chalet, consume copious amounts of food and drink and suddenly those aches and pains have all been forgotten… until you try and get out of bed the next morning. Luckily, we have a better recommendation…a Morzine massage therapy team!
Mobile Mountain Massage are based in the Portes du Soleil and will travel to your luxury ski chalet offering a range of massage treatments for you to choose from. They will be sure to look after your aching muscles in a more efficient way. We have spoken with founder and therapist, Nicole Coryton, for some more details on their unique Morzine massage business.
Who are Mobile Mountain Massage? 
We are a small team of massage therapists in Morzine, trained in the UK and practicing massage treatments across the Portes du Soleil region of France.
Where are Mobile Mountain Massage based?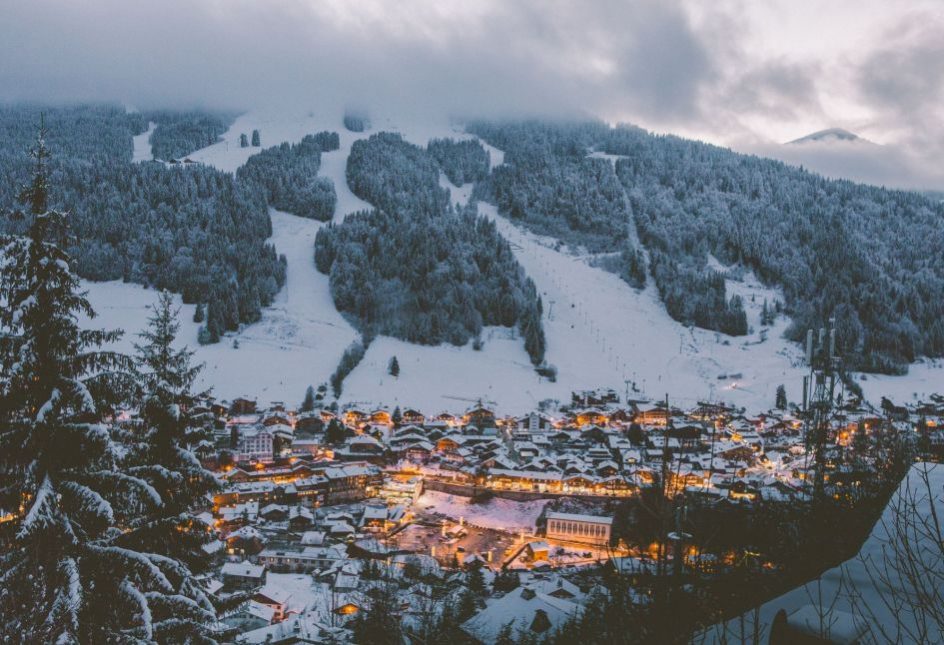 Passionate about the mountains and massage, Morzine is our main base. However, we also treat in the villages of Les Gets, Montriond and St Jean d'Aulps. In the summer we go further afield and can go up to Avoriaz and out to Samoëns. We are mainly a mobile massage therapy company – secret's in the name! – and we go to where our clients are located with everything we need for a massage: clean towels, oils and a couch (heated in winter). We also have a lovely treatment room for massages in Morzine centre, away from the hustle and bustle where people can come to us if they don't have space or sufficient peace and quiet in their accommodation. This is also where we treat our regular Morzine resident clients and those who come in for a whole season, ensuring they are keeping well – physically but also mentally, and are able to enjoy the mountains and run businesses or work busy jobs.
We treat here most of the year, sometimes taking a pause at the end of May and in October. Throughout the summer and winter season we are available 7 days a week from 9 am until 8 pm.
How long have Mobile Mountain Massage been in the Portes du Soleil?
I have lived in Morzine since the end of 2013, and lived in Chamonix previously. So you could say the mountains are very much home.  For the other massage therapists, Morzine has been their home for at least a few years having fallen in love with the town and the mountains.
Expert Morzine Massage Therapists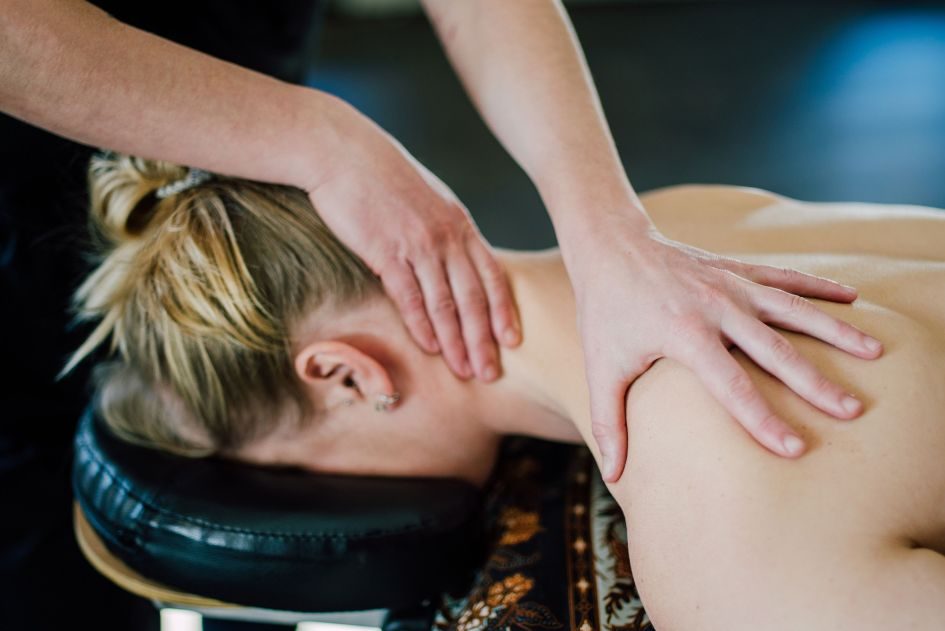 We specialise in post mountain activity massages, mainly, but of course not limited to, deep tissue, post sports massages. We work with clients who have been making the most of their time in the alpine environment and want to rejuvenate tired muscles to keep them in the best condition they can, to continue to enjoy the activities they love and are here to do! 
We also offer soothing, holistic massages such as Hot Stones, for those who would like some downtime to fully de-stress, letting go of the busy lives they lead and allowing complete relaxation.
There are also a range of treatments available for expecting mothers, 2 types of pregnancy specific massages and range of other treatments which are pregnancy safe. These treatments allow mums-to-be to unwind, may aid peaceful sleep and address some of the discomfort that can arise due to the changes the body undergoes during pregnancy.
Specialist treatments such as Reiki, Ayurvedic Face, Neck and Shoulder Massage and Indian Head Massage are also available.  We are always continuing our training as therapists and introducing new treatments with treatment specialists on the team.  This year, our new treatments consist of Indian head, Reiki and Aroma Touch.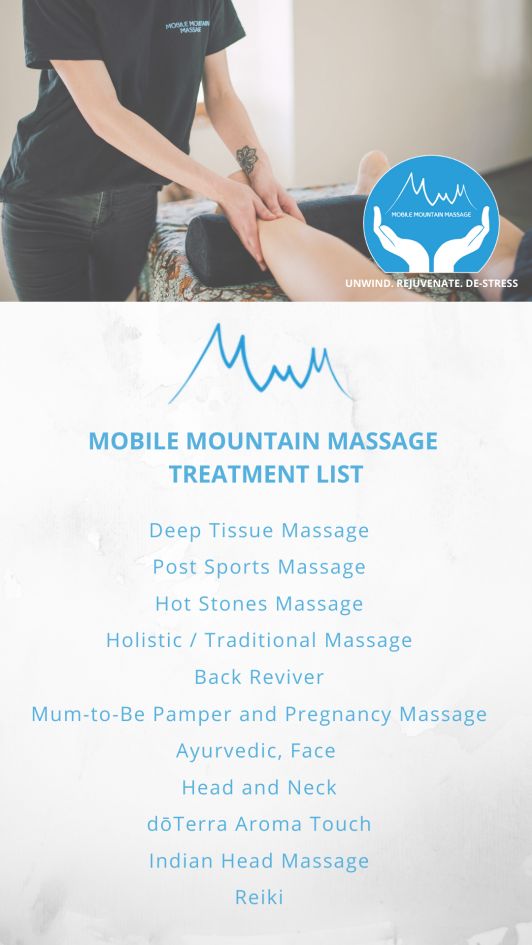 Prices and Offers 
Our pricing is generally 50€ for 30 minutes, 65€ for 45 mins, 75€ for one hour and 95€ for 90 mins. We offer a 10% discount for bookings of 3.5 – 4 hours on one evening with the same therapist and often run special offers throughout the season to be taken advantage of!
Mountain Therapists and Mountain Lovers…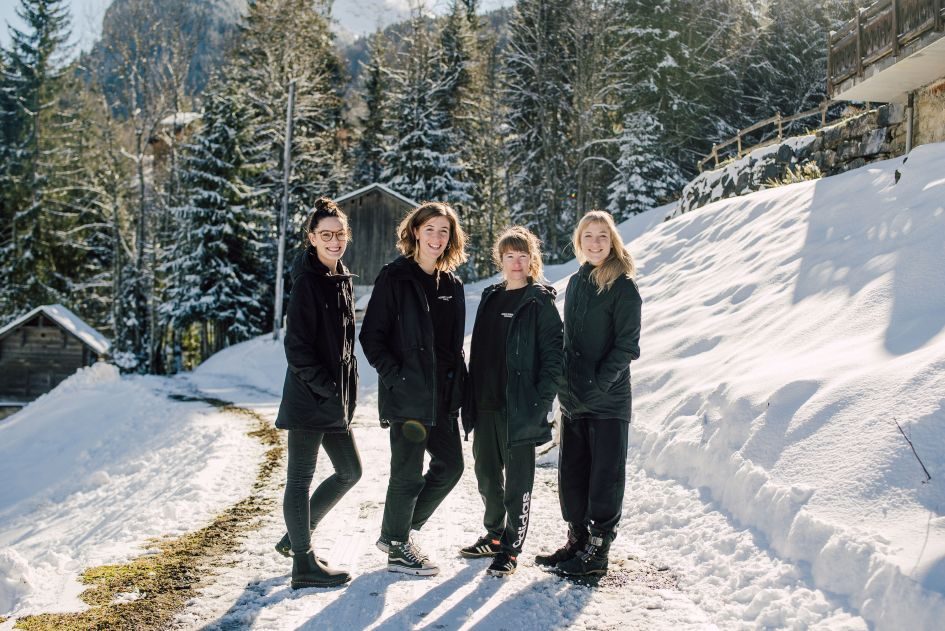 As well as being dedicated massage therapists in Morzine, we also make the most of our environment here by getting up on the slopes when we can, touring before the lifts open, in the spring and the occasional winter sunrise tour. Summer sees us hiking though the mountains and biking, all terrain, down hill and road cycling all get a look in. It's true to say that we understand personally from both sides of the treatment couch how much a massage can change your comfort, performance and enjoyment of your time in the area.
The Ethics of Mobile Mountain Massage
Caring for the environment has always been a priority for the entire team and we are thrilled to be working with Montagne Verte Morzine, an officially registered charitable association who is working for and with businesses and residents to protect the valley against climate change. Living and working within a ski station, we really are front line and can see and feel the effects of climate change upon our valley. Mobile Mountain Massage is a donating member and have also signed a tailor made Environmental pledge – which you can see on our website.
This includes things like using microfibre laundry balls (plastics included) when we wash our towels and couch covers, eliminating the use of baby wipes totally, reusing plastic bottles for oil whenever possible and we plan to plant trees at the end of the winter season to offset our carbon footprint from being a mobile massage service.
Self care is also a big part of what we do. Yes, massage makes people's muscles feel better, but it's also good for the soul and mental health. It can even reduce feelings of anxiety and allows time to switch off entirely. Human touch is incredibly healing and beneficial and through massage cortisone (the stress hormone) can be reduced. These chemical changes might explain why those who suffer from anxiety or depression and receive massages "report decreased symptoms".
Testimonial
"We have been treated by Nicole now on a number of occasions when we have holidayed in Morzine and we don't need to go to anyone else. Nicole is a fantastic therapist, friendly and welcoming, yet discreet and professional at the same time. Able to adjust her technique to suit all, and able to adjust pressure to match anyone's pain threshold! From relaxing hot stone massage to penetrating deep tissue massage, all knots are  well dealt with and ground out, leaving you feel fully relaxed and ready to take on the next day's challenge on the slopes. We can't recommend Nicole and the team of massage therapists highly enough." Andy Castle – Director of Ski In Luxury. 
If you are looking to organise a massage on your Portes du Soleil luxury ski holiday or need any more information, do get in touch with these excellent Morzine massage therapists: send them an email, fill out the online form or give them a call on +33 604 494 232.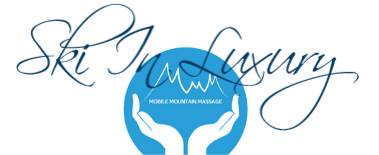 Alternatively, if you are in search of a luxury ski chalet in Morzine or the wider Portes du Soleil, where you can base yourself for your mountain massage, please do not hesitate to get in touch by sending us an email or give us a call on +44 (0)1202 203650.