With the opening ceremony of the PyeongChang Winter Olympics 2018 just two days away, we were lucky enough to catch Amy Williams just before she catches her flight over.
Amy Williams is a British former skeleton racer and Winter Olympics gold medallist in 2010 and will be heading over for some of the Olympic events.
Without further ado, read on to find out what she'll be doing over there, and her thoughts on this year's Olympians….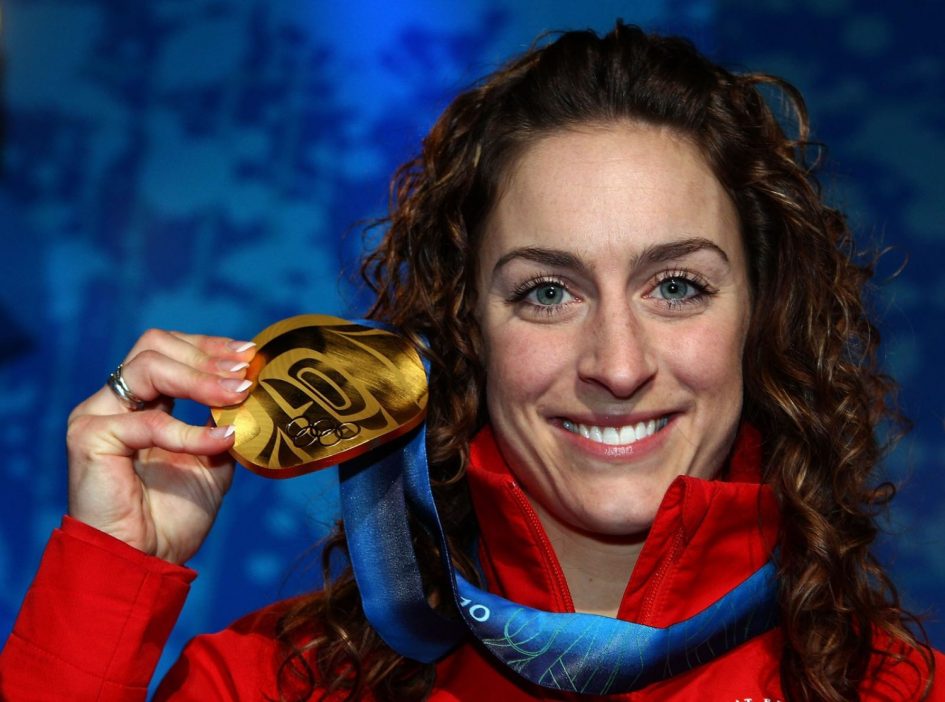 Hi Amy, thanks for catching up with us. We've heard through the grapevine you had never tried skiing until recently…How did that go?
Yes! I had my first ski lesson before Christmas. I spent the weekend in Morzine, in the lovely White Valley Lodge. It was amazing! I must admit, previously I had spent about half an hour with Graham Bell doing a Ski Sunday feature which was phenomenal, but very short and sweet as we were filming.
In Morzine, I had an amazing instructor called Ricey from Ski Beyond. He was very patient with me, starting from the beginning like I was a five-year-old, but speaking in just the right language for me. I had to get over the fear of thinking I was going to fall over all the time and trusting my knees and my back because of my injuries. I really loved it and after two days, I 100% want to go again!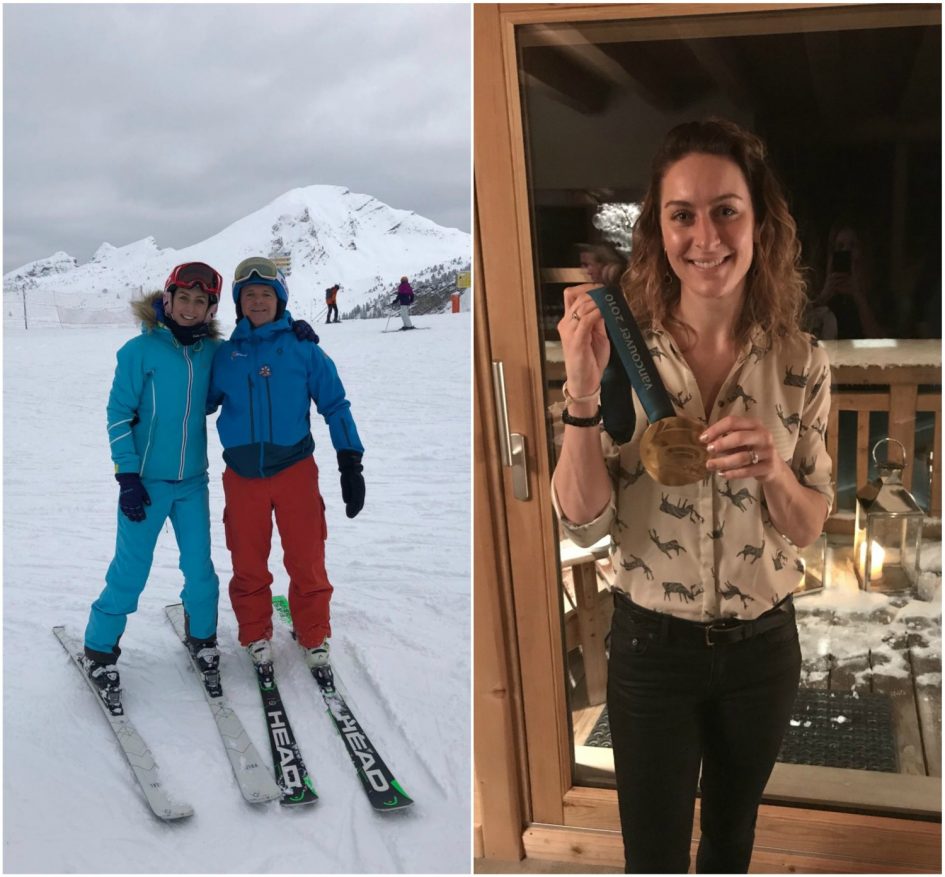 How does it feel to be heading over to PyeongChang, and what will you be doing when you are out there?
It is very exciting that the Winter Olympics are about to start. The opening ceremony is Friday 9th February and I will be up in Media city in Manchester with the BBC sitting on the sofa with the amazing Claire Balding. I'll be there for a few days chatting with the Athletes, and then flying out to PyeongChang on the 12th – 19th February mostly covering all the skeleton races, both male and female. I'll be track side doing all the commentating in a little booth, and then doing interviews and media. I always buddy up with Matt Pinsent – it's lovely being on a little team with him.
I am over there with the BBC commentating team as well as one of three Team GB ambassador alongside Robin Cousins (ex-ice-skater) and Jenny Jones (ex-snowboarder). We will be there for the athletes and parents support. I will fly back into Manchester and do the last week back in the studio setting covering more bob sleigh which will still be going on, and then the closing ceremony.
I can't wait to be next to a track again, seeing and feeling the ice and of course, shivering next to the ice. Apparently it's -25 out there right now! It's always exciting to be around the athletes, even with the little bit of jealously that I want to slide myself!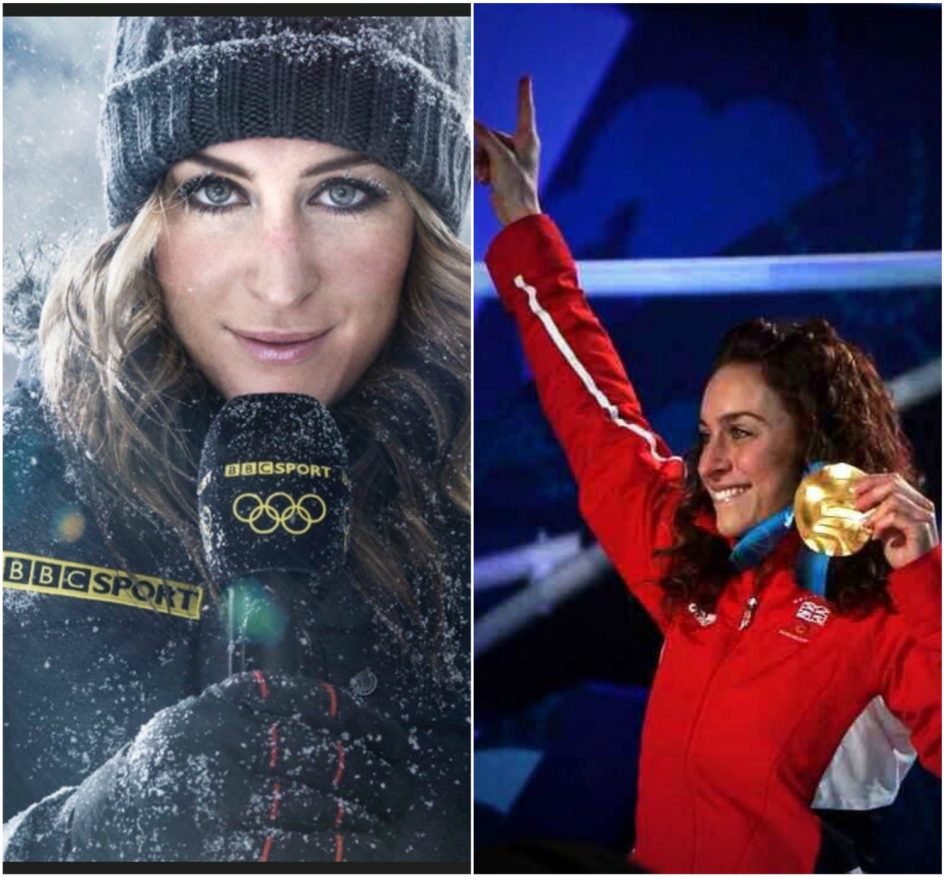 How do you feel about being commentating rather than competing?
So, when I was out in Sochi in 2014 commentating, it was the first time I had really done it and it was very strange being on the other side of the camera, and not competing. I realised that my chapter had closed on me being an athlete. I retired in 2012, two years after the Vancouver Olympics. There were lots of reasons, but mostly injuries as I've had 4 major knee operations and have a lot of damaged discs. It was very hard to keep training to the highest level when you are in pain and spending more and more time on the physio bed.
It was very emotional watching a race that I wasn't competing in and it only really hit me then that I had won Olympic gold 4 years ago, and that I was about to lose my Olympic title to the next champion. It was amazing that Lizzie Arnold won, and we kept the title and the medal in Great Britain. So overall, it was a proud moment for me to be on the other side with an amazing team that is BBC and still feel part of Team GB, and I am excited to be a part of it again.
What top tips will you share with the team from your competition days?
My top tips for anyone doing any race or competition would be the same. It doesn't matter if you are doing your first 10km run (like I did on Sunday with the Winter Run Series) or you're competing in the Olympic Games. My advice would be to be consistent, to do everything the same. Prepare in exactly the same way for the real event as you do in training, don't suddenly eat a different breakfast or wear a brand-new pair of trainers.
On the same theme of preparation, pack everything the night before, get everything laid out in front of you, so you don't forget anything from your nutrition to water bottle to trainers or racing spikes…whatever you need. The important thing is to be able to go to sleep with a peaceful mind knowing everything is ready for the next day. Another tip, stay warm! Even if it is warm outside, keep your muscles warm. I am used to competing in minus temperature, so layers of thermals/leggings are a must! Don't take them off at the last possible moment to keep your body warm and prevent you from pulling muscles.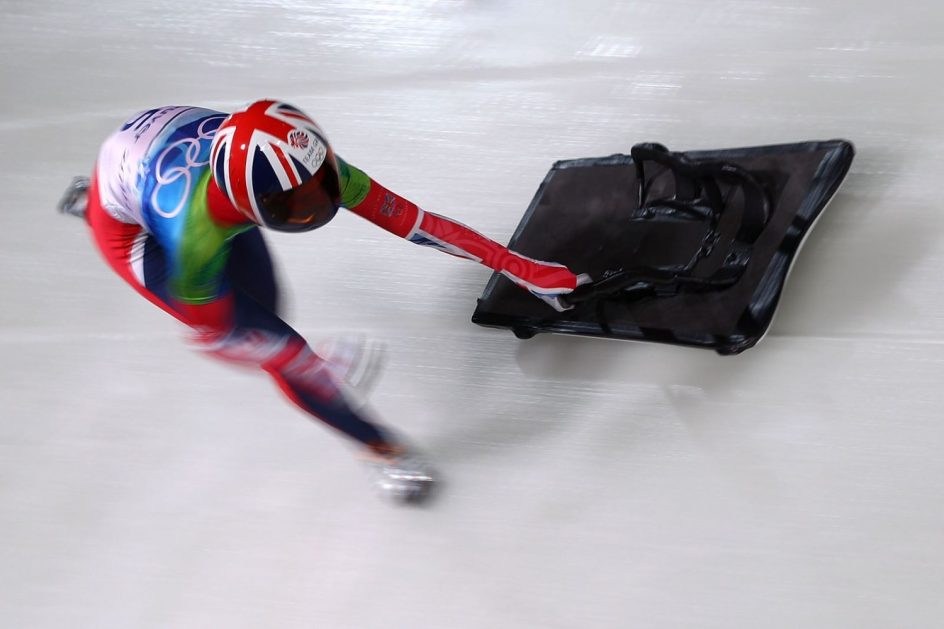 What are your thoughts on this year's TEAM GB hopes? Which events do you think we have our strongest chances of medals in?
I believe we have the greatest team heading over, with 59 athletes competing in total. For example, from Skeleton, Lizzie Arnold and Laura Deas who are both good enough to win medals. Neither have quite had the season that they wanted to, well at least Lizzie hasn't as the reigning champion, but both have the potential to win a medal. It's a brand-new ice track so it's an even level playing field!
Eve Muirhead and her girls for curling, they won bronze four years ago in Sochi. They are eager to up that this year, and they have been bringing home the result this season.
I mean it's still all the girls… Elise Christie, short track speed skater. She has been winning everything – world cup medals, world champion medals, sports champion of the year… She missed out 4 years ago on winning two lots of medals due to really bad disqualifications, so she is fighting to bring home the medals this time.
All our snowboarders are doing really well at the moment, from Aimee Fuller to Billy Morgan and Jamie Nicholls slope style, who have been winning medals too so there are at least 6 or 7 medals that we could bring home if everyone performs on the day!
A Huge Thanks to Amy Williams, and Good Luck TEAM GB!
To recap, the opening ceremony will take place on Friday 9th February at 8pm local time in PyeongChang. With South Korea nine hours ahead of the UK, you will be able to catch the show from 10.30am on BBC One.
The Winter Olympics 2018 are from the 9th – 25th February and you can see the line up on the PyeongChang 2018 website.
The Team GB website is also a great way to keep up to date and you can download the Team GB app for anyone keen!
If you'd like to see what Amy Williams gets up to at PyeongChang, follow her on Instagram and Twitter!